PHOTOS
The 'Keto Guido' Vinny Guadagnino Is Releasing His Own Cookbook!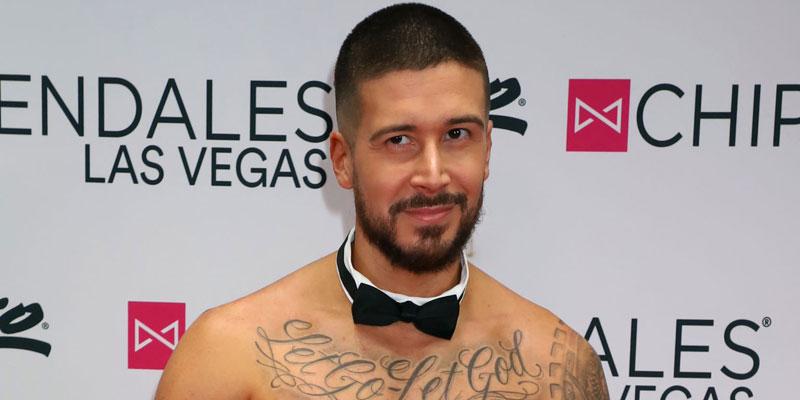 Vinny Guadagnino is taking his keto success to the next level! The Jersey Shore has made a name for himself as the "Keto Guido" and has just announced that he will be releasing his very own cookbook!
Article continues below advertisement
Vinny, 31, revealed the news on Instagram that he is releasing a low carb cookbook entitled, The Keto Guido Cookbook: Delicious Recipes to Get Healthy and Look Great.
The MTV star is a big proponent of the famed, celeb-obsessed keto diet and launched his "Keto Guido" Instagram account in October 2017.
Article continues below advertisement
The Staten Island lost 50 pounds on the high fat, low carb lifestyle and has been sharing tips, recipes and his success with his followers on social media.
The cookbook will feature 100 of Vinny's favorite low carb recipes as well as meal plans to help readers get healthy.
Article continues below advertisement
"As you know, the #keto diet has transformed my life and I'm pretty confident it can do the same for you. I'm no expert, but I found a way of life that works for me! The NUMBER ONE question I get from followers is "Where do I begin?" So here it is...I put 100 of my favorite recipes and a 7-day meal plan into this book," he wrote on Instagram.
"But knowing WHAT to eat, isn't as important as HOW to eat,so I also explain my lifestyle and how I implement it as a whole. This isn't a body builder book or some crazy strict diet you have to follow. Eat the right things at the right time mixed with exercise and the results will come," he added.
Article continues below advertisement
Will you be picking up Vinny's cookbook? Sound off in the comments below!