PHOTOS
Too Far! Khloe Kardashian Caught Looking SCARY SKINNY In A Strapless Jumpsuit!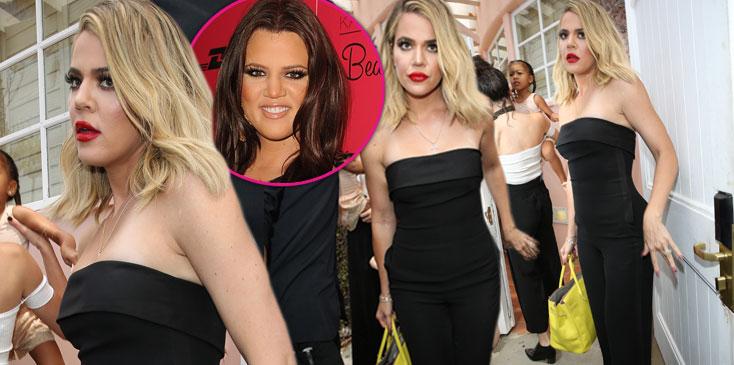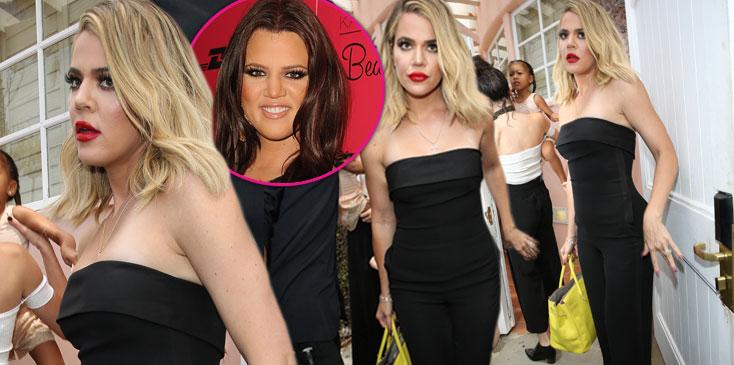 Article continues below advertisement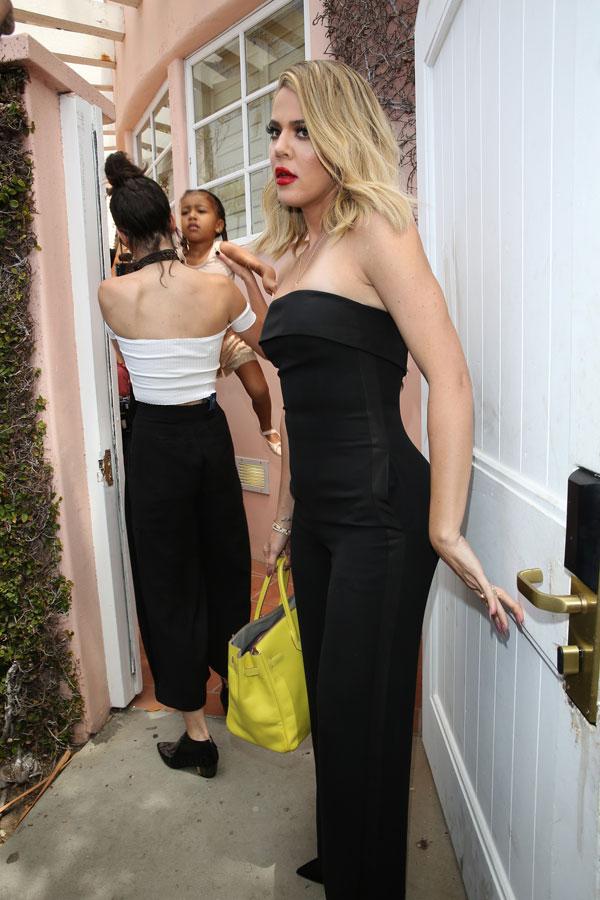 Khloe posed in this strapless black dress, and while black is slimming, it's not that slimming! The 31-year-old reality star lost 35 pounds in the past year, she revealed in April, through intense workouts and cutting dairy out of her diet.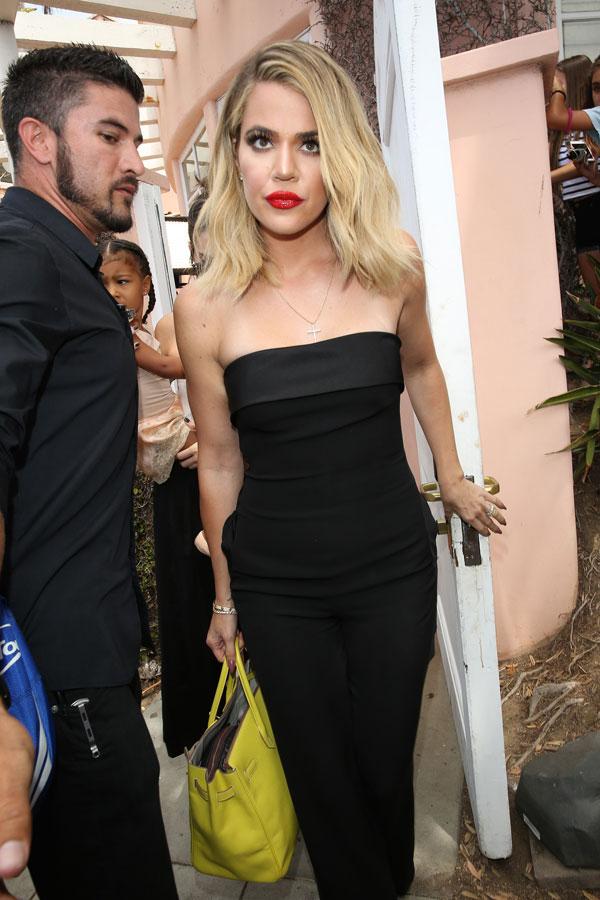 But she may have shed more weight since then. Khloe has noted on her family's reality show, and in interviews, that she was always seen as the "fat" one when compared to Kim and Kourtney, but that time has certainly come and gone.
Article continues below advertisement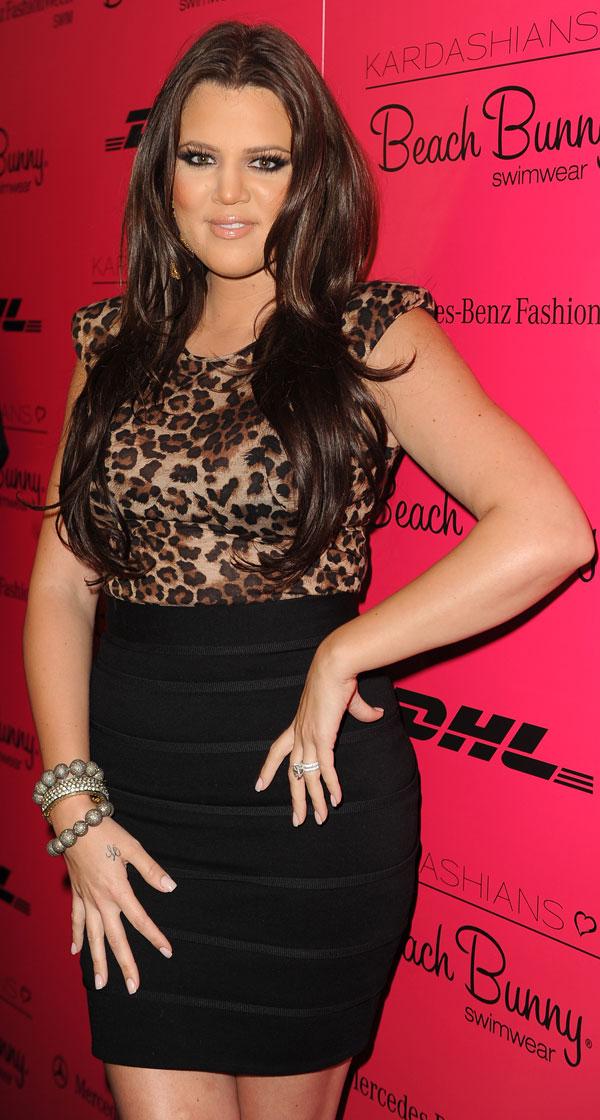 On Instagram, she shared a throwback photo of herself and wrote, "Looking back at pictures of myself I didn't realize at the time how unhealthy my lifestyle actually was. People love to call me the fat one but as weird as it sounds I still don't think I would consider myself fat back then. Definitely overweight and unhealthy, yes. About two years ago I decided to turn to fitness as a form of therapy and as a stress reliever."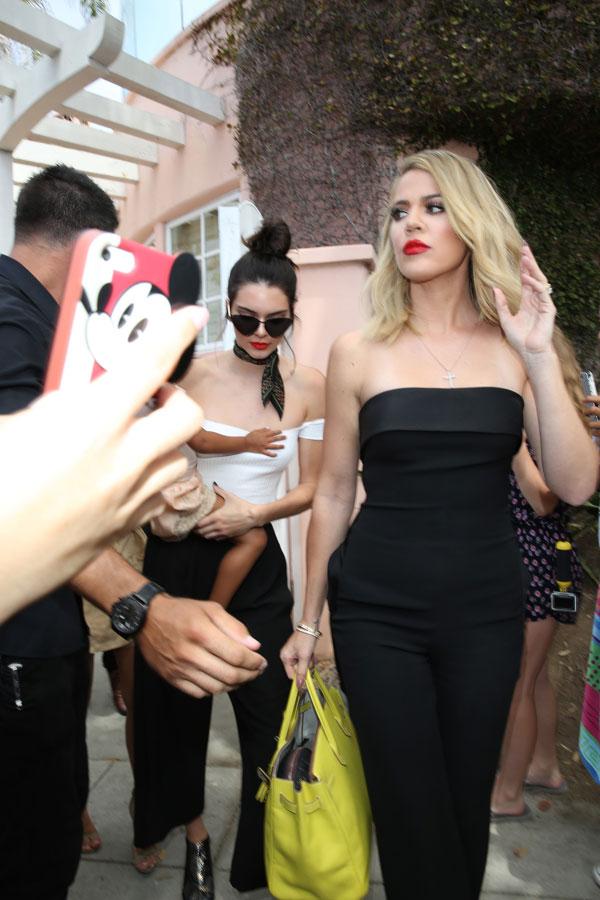 And it's clearly paying off! She may end up being as skinny as Kourtney soon. While it's unclear whether or not she plans to lose more weight, she continues to stay active, showing her intense personal training sessions on Snapchat.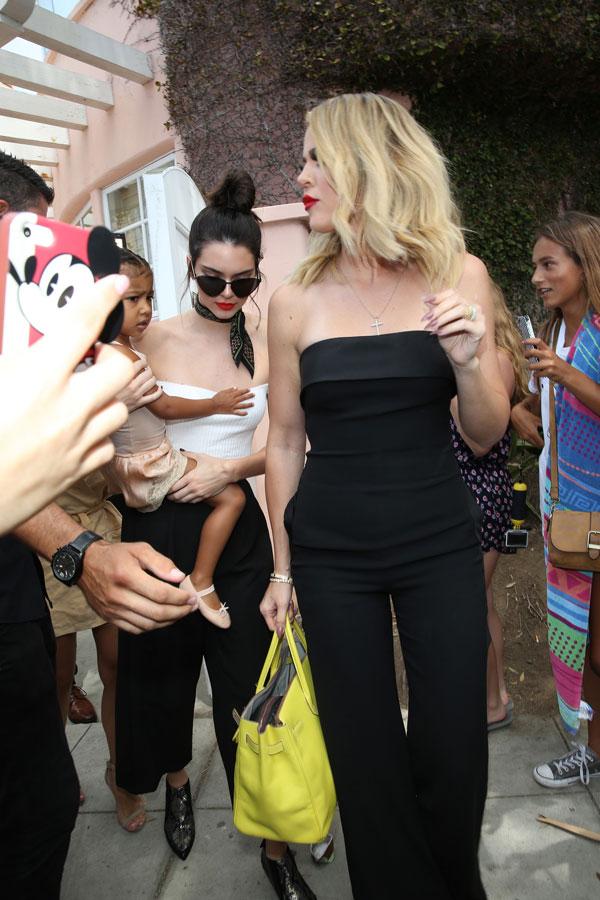 Do you think Khloe is scary skinny? Let us know in the comments section.