PHOTOS
Khloe Kardashian Slammed For Making 4-Month-Old True 'Materialistic'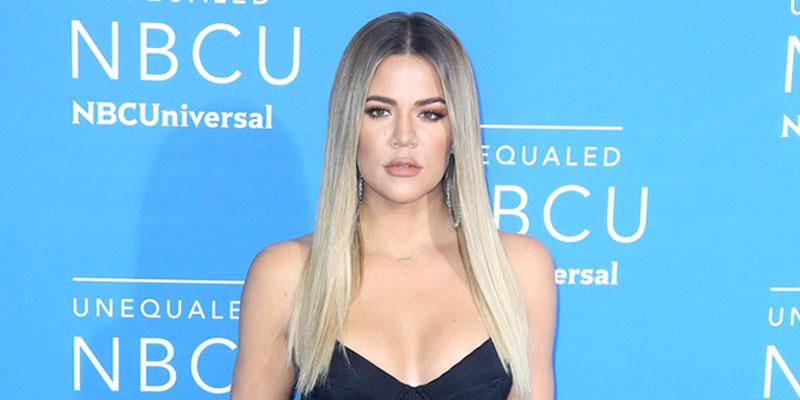 Khloe Kardashian's daughter True is already living life like an A-lister, but some fans are afraid it's too much too soon for the four-month-old! When Khloe shared a photo of True in a new toy Bentley truck, a fan accused the new mom of "embedding materialism" into her little girl.
Article continues below advertisement
Khloe posted an adorable pic of True sitting in a toy Bentley truck, given to her by Kimora Lee Simmons. The toy car had a big pink bow atop the hood, and True sat smiling in the driver's seat with an oversized stuffed teddy bear sitting beside her.
"I'm not sure what's cuter, the cute teddy bear driving the Bentley truck or True's cheeks and smile," Khloe captioned the photo. "Thank you Auntie Kimora and family for the precious gift!"
Article continues below advertisement
While some fans thought the pic was "too cute!" and "the sweetest thing I've ever seen," other fans thought the extravagant gift was a cause for concern.
"She should receive a cross or a bible so this child grows closer to God as opposed to embedding materialism in her brain," a fan commented.
Article continues below advertisement
Khloe clapped back, replying, "We read children's bible stories everyday and we say prayers every single night but should not pass judgment either way. Why be so negative if you are a child of God?"
But Khloe wasn't done yet. She continued, "She's a baby who received a beautiful sweet gift and I was SOOO excited to put her in it and take a picture! I'm enjoying every single moment I can with my sweet angel! The angel GOD gave me!"
Do you think True's toy Bentley is a harmless gift? Sound off in the comments below!