PHOTOS
Khloe Shows Off Her Body Work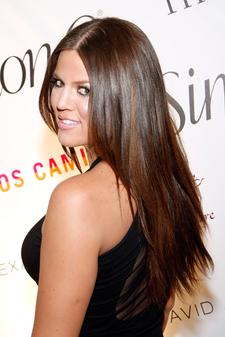 Oh, to be a Kardashian, living a fabulous life in a fabulous home... while still acting like anyone else and drawing on your loved ones while they're asleep.
Khloe Kardashian revealed on her blog today that she found some pictures of a time when she caught mom Kris Jenner asleep and totally oblivious. Khloe and Kourtney decided to exercise their arty sides and decorate their mama's face!
"Hello my favorite dash dolls!!! So these are really old pics that I just stumbled upon and I honestly started dying laughing when I saw them. I am obsessed with my mom...I really am! I call her everyday and annoy her to death. She's my mommy and for some reason I have an obsession with bothering her," she writes.
Article continues below advertisement
"Anyway, we go to Cabo every year for her birthday. It's always a girls' trip so we got a little tipsy and my mom fell asleep in my room so Kourt and I decided it would be a fabulous idea to color on her face with eye liner. She didn't even notice we drew on her until later. LOL.
Man I miss her so much!!!!!"
PICS: