PHOTOS
'Slob Kabob'—Kim Kardashian Complains On Twitter About A Drunk And Naked Woman Who Banged On Her Hotel Room At 4AM!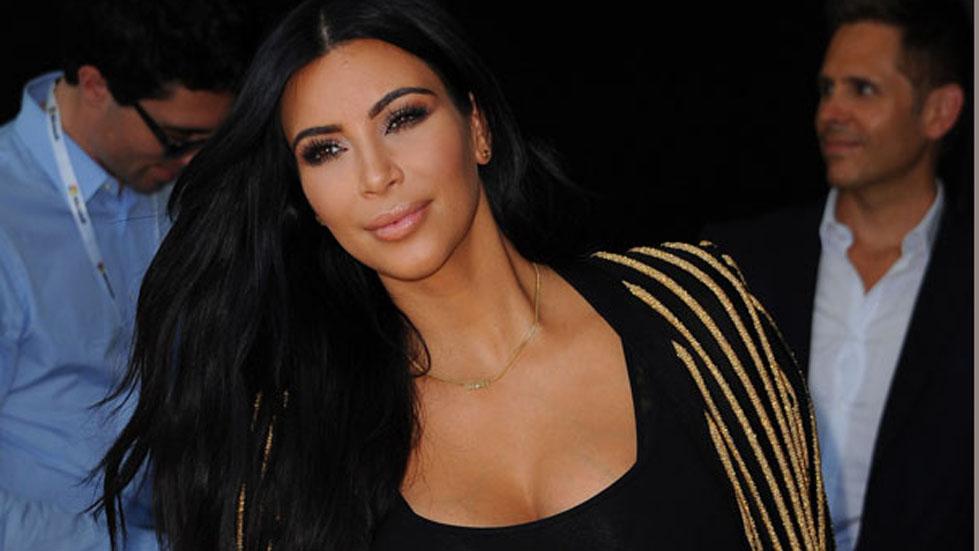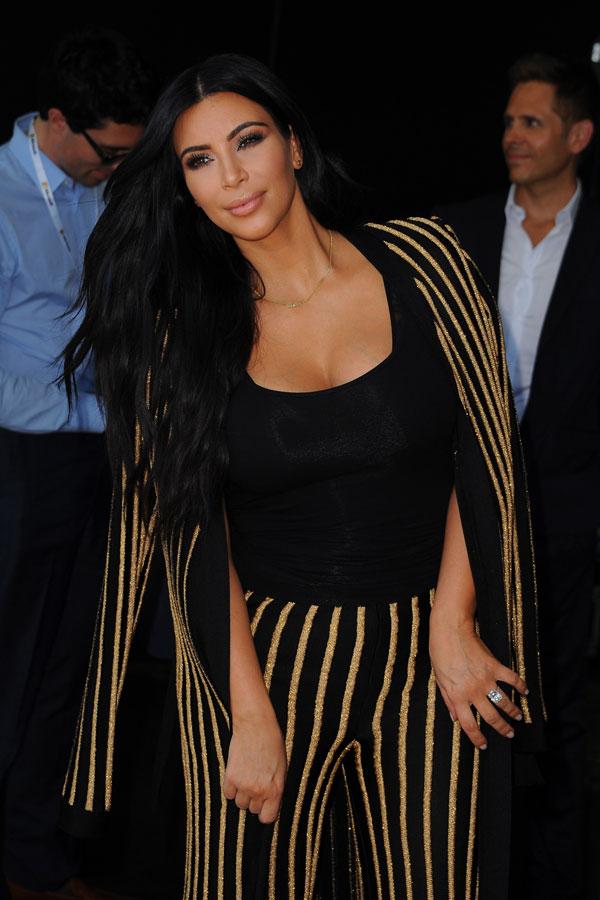 We're sure Kim Kardashian is quite used to fans doing pretty much anything to get close to her, but have any of them gotten drunk and naked and woken her up at 4am? Probably not!
Article continues below advertisement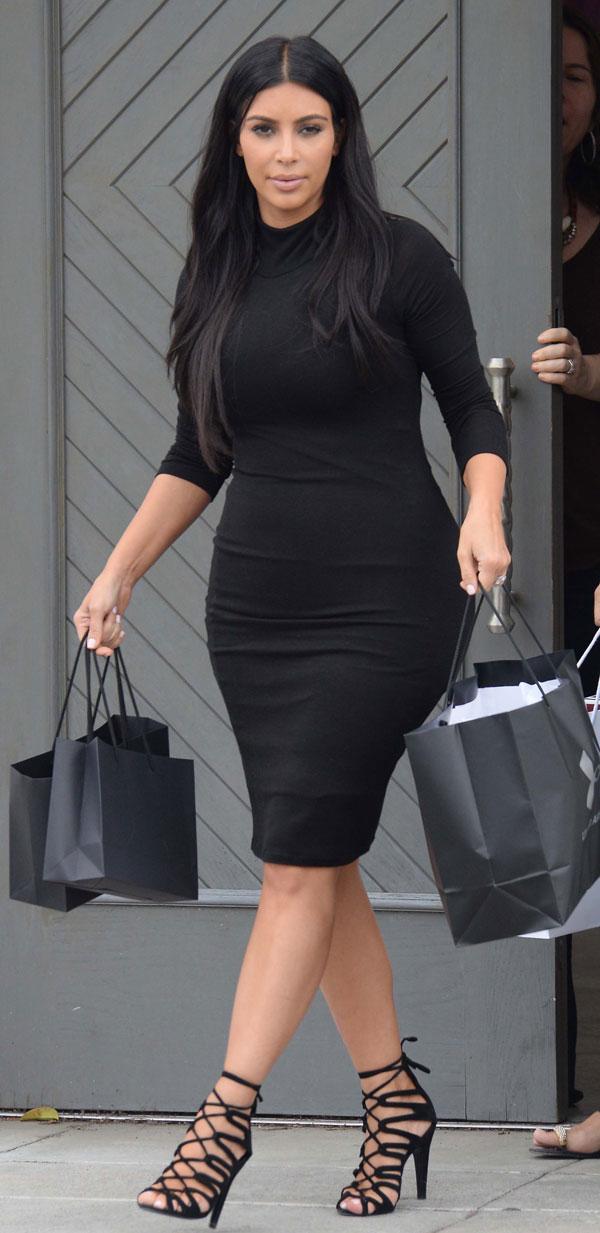 Kim had quite an experience at her hotel in France this week after a woman, who likely didn't even realize Kim was in the room, began banging on her hotel room door in the middle of the night without any clothes on!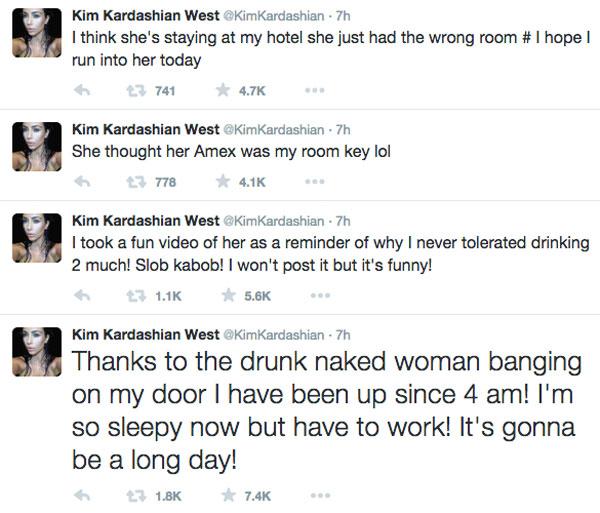 The reality star of course wrote about the incident on Twitter, complaining that she will definitely be groggy during the day since her sleep schedule was thrown off.
Article continues below advertisement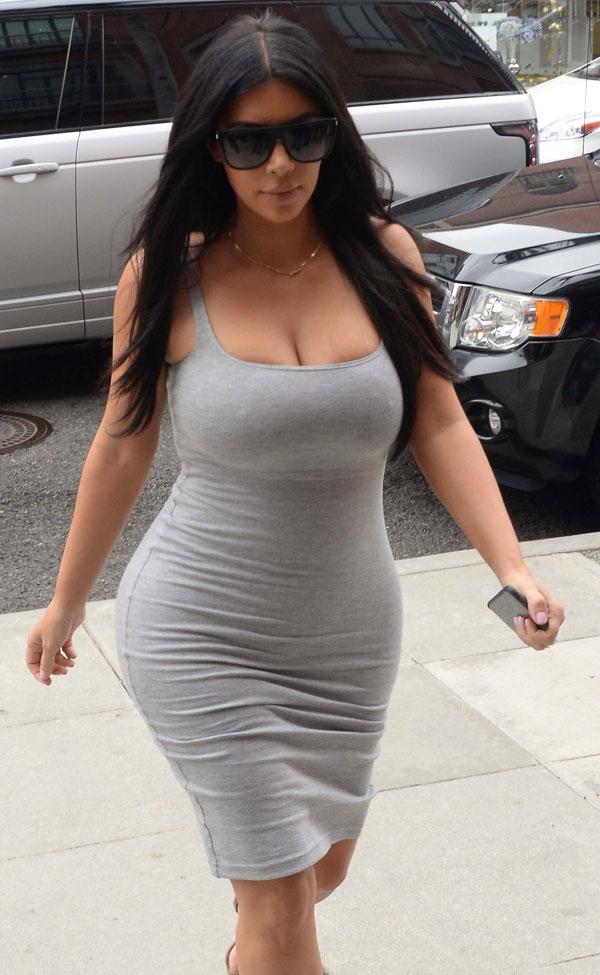 And as Kim is well known for her dislike for alcohol, she commented that the woman's actions are a reminder as to why drinking is a no-go for her. Apparently the woman (who Kim nicknamed Slob Kabab!) thought Kim's room was hers.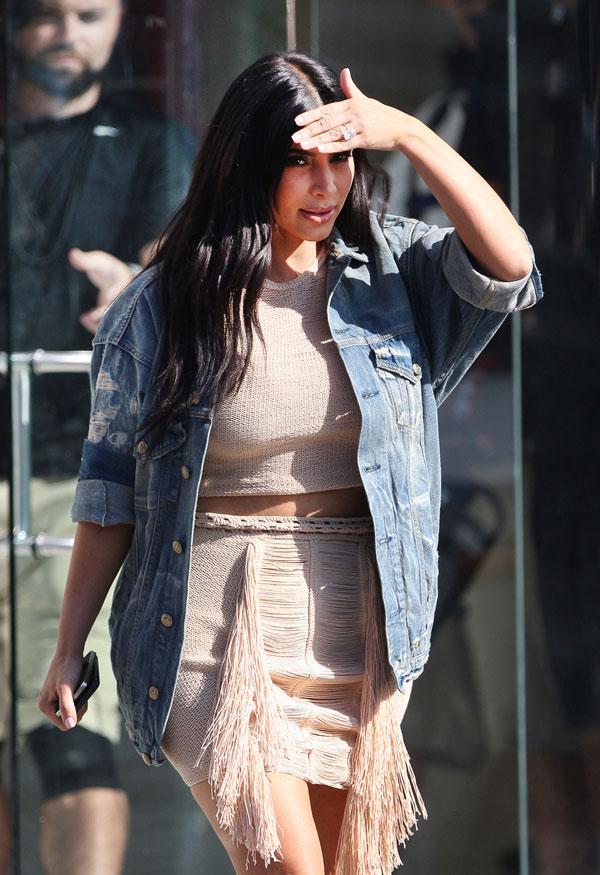 The curvy beauty even took a video of the poor woman, who tried to use her credit card as a room key! She clearly needs some water.