PHOTOS
Kim Kardashian Is A Pregnant Vixen In A Sheer Black Catsuit As She Returns Homes From Paris!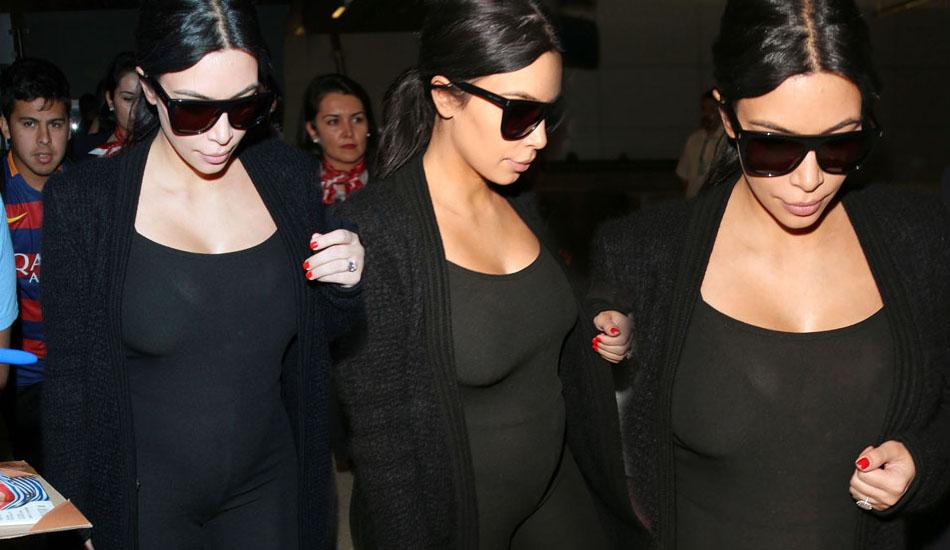 kim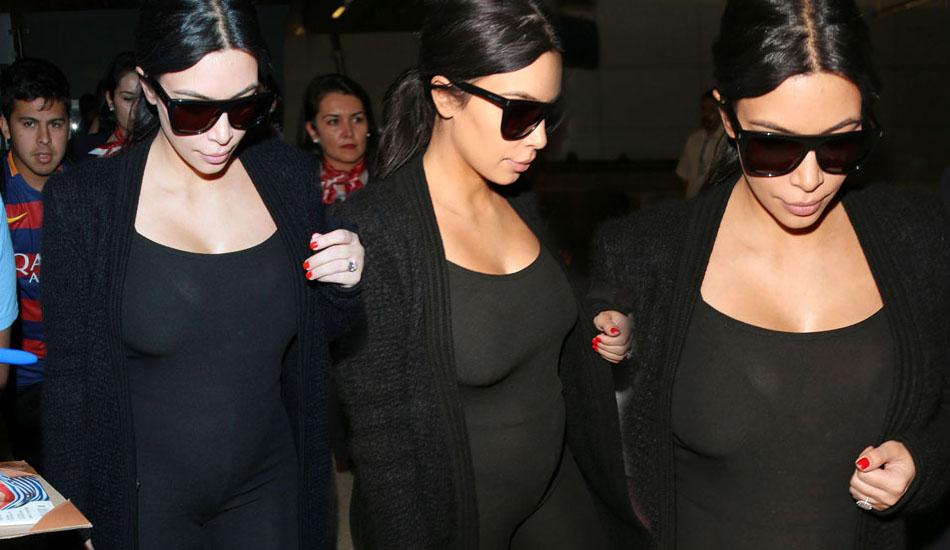 Is this finally a baby bump? We think it just may be. Kim Kardashian flaunted her belly in a sheer catsuit as she arrived in Los Angeles.
Article continues below advertisement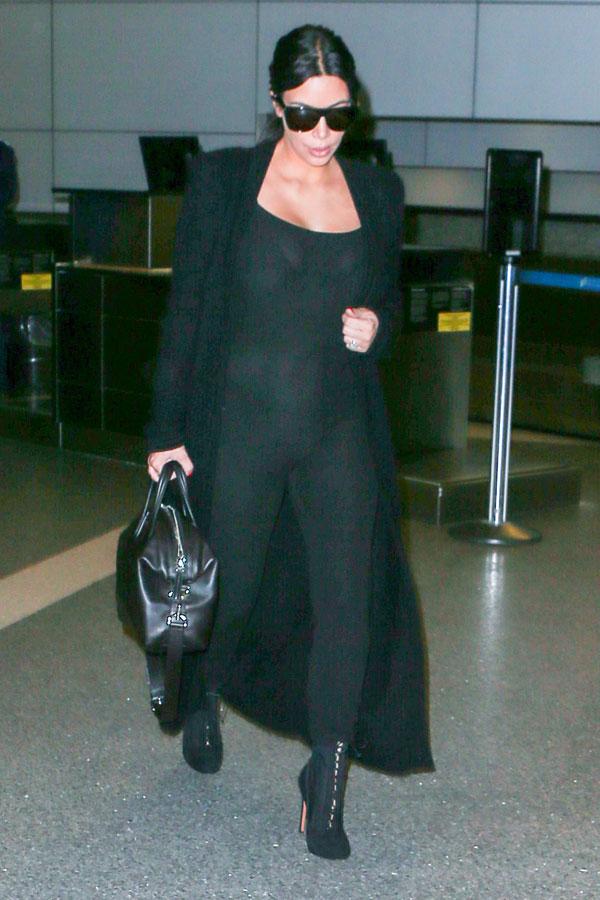 The expectant mom certainly is not giving in to the maternity clothes just yet, and we don't blame her. Kim proved she can still be as sexy as ever in this black ensemble. As she flew in from Paris, there was no hiding the growing bump underneath her outfit.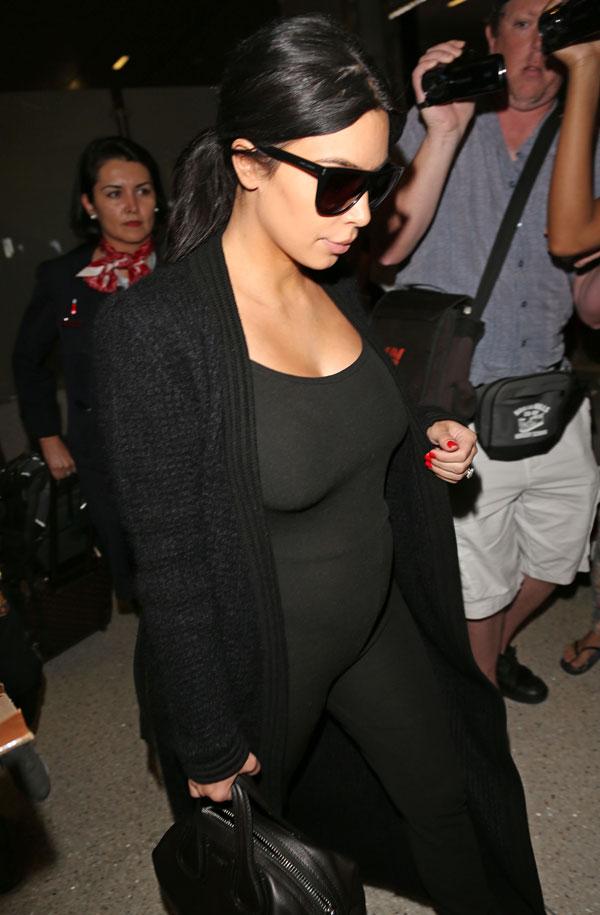 Days prior, Kim felt it necessary to tweet about her pregnancy, due to growing complaints from fans about her bump being missing from action. For those of you who thought she was faking her bump, she had a few choice words.
Article continues below advertisement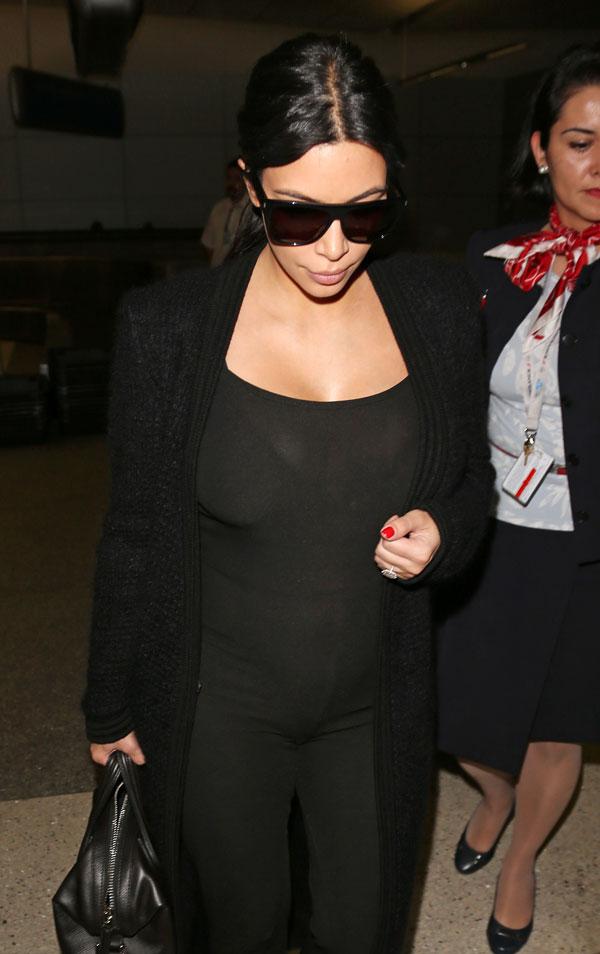 MORE ON:
celeb pregnancies
"I secretly loved the rumors I was faking my pregnancy bc I was so skinny! LOL Well can't hide it now! 5 month (20 weeks) and 20lbs up."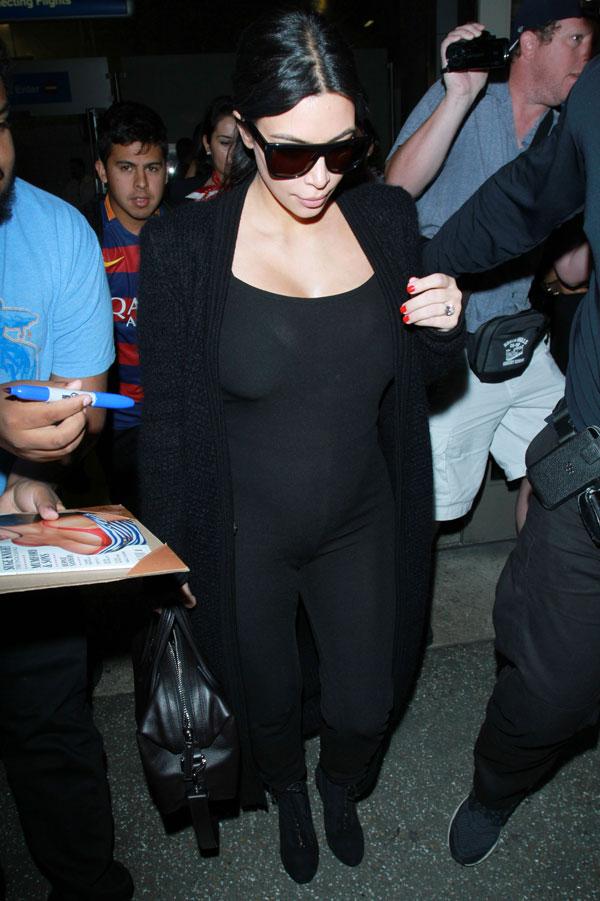 So how did she look so skinny for so long? We think it has something to do with her fashion choices during her pregnancy this time around.
Article continues below advertisement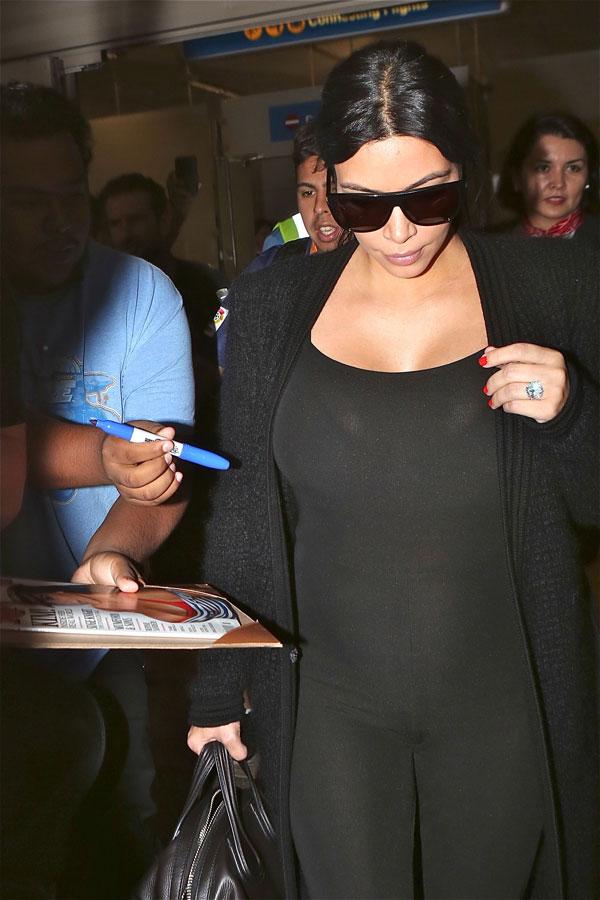 "I do think that tighter works a little bit better and is a little more slimming," she recently told DailyMail. "And I don't care how hot it is, I'm going to wear like thin coats all summer. Like light, thin airy coats to kind of conceal my bigger arms…I'm going to have a strategy of just really simple this time."