PHOTOS
Kim Kardashian Jets Off With North West, Plus More Celeb Pics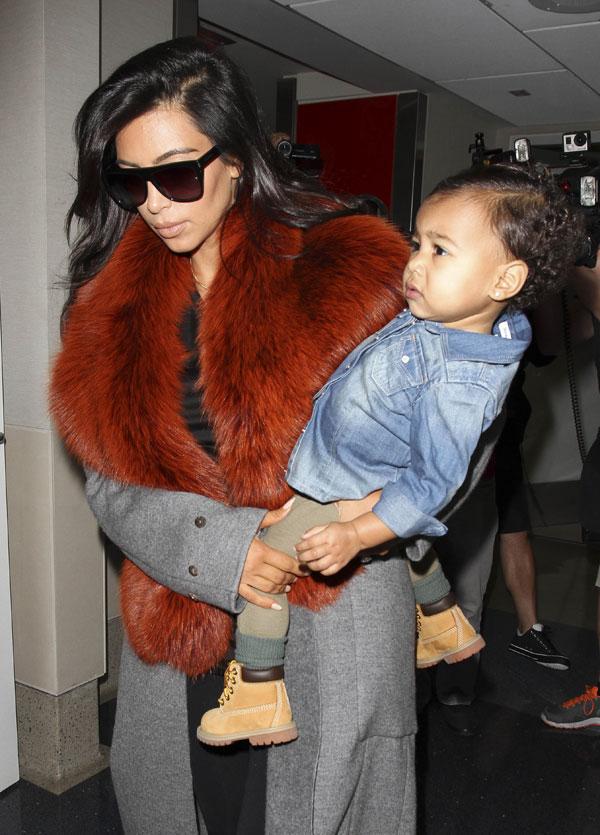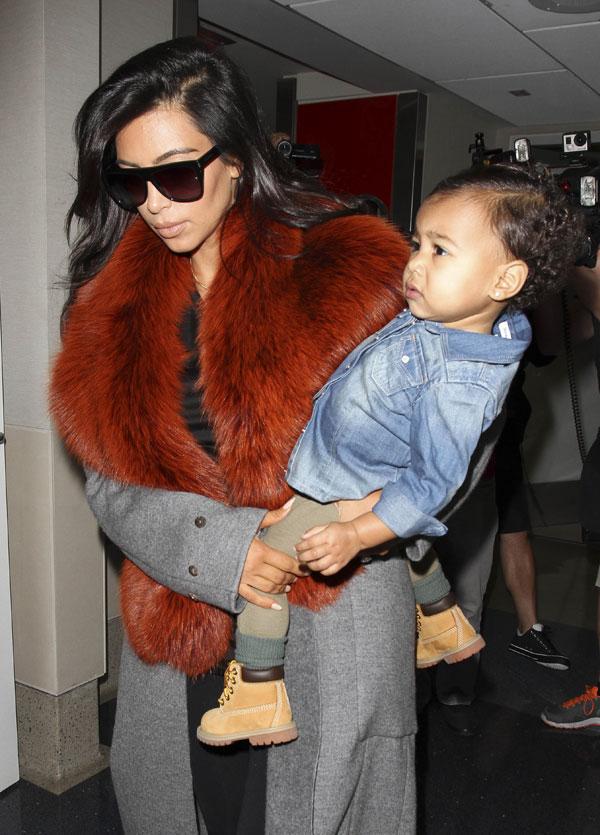 Kim Kardashian carried the adorable North West through the airport in Chicago. Don't you love her baby shoes?!
Article continues below advertisement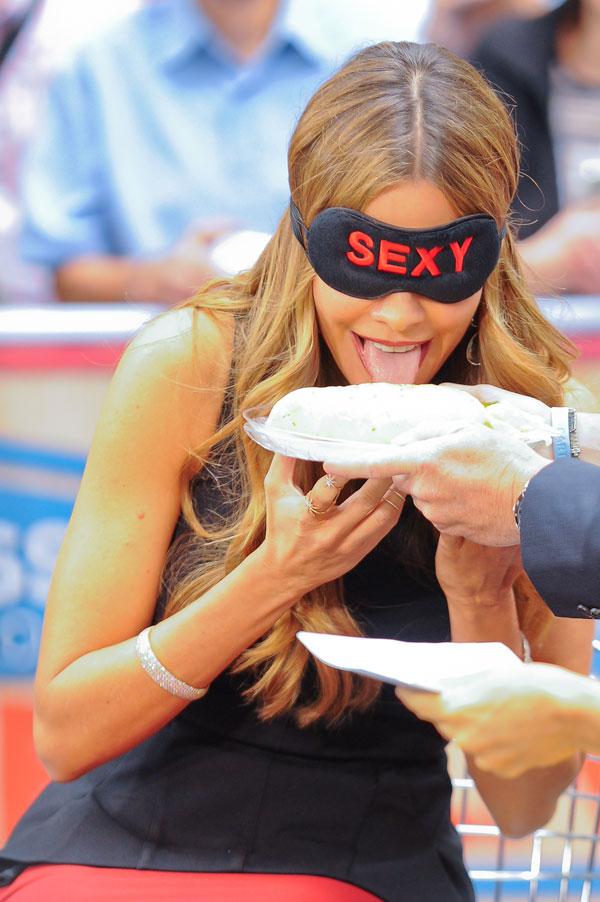 What is Sofia Vergara doing!? During a segment on Access Hollywood Live! with Billy Bush and Kit Hoover, Sofia took part in a food smelling contest—but she used her tongue for some extra help in identifying the snack.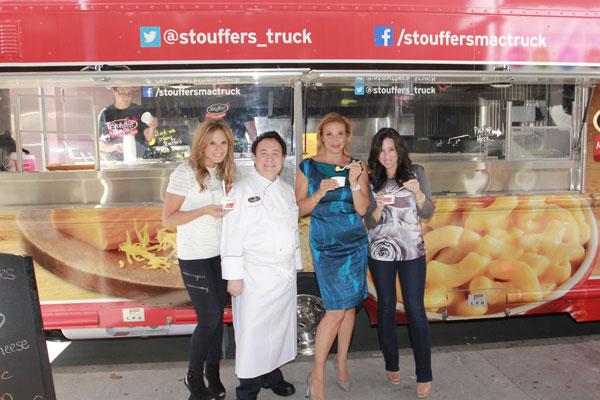 The MOMS Denise Albert and Melissa Gerstein got the deets on how to cook up some mac n' cheese from celeb chef Donatella Arpaia and Chef Lucien Vendome at their Mamarazzi event with Stouffer's at Make Meaning in NYC.
Article continues below advertisement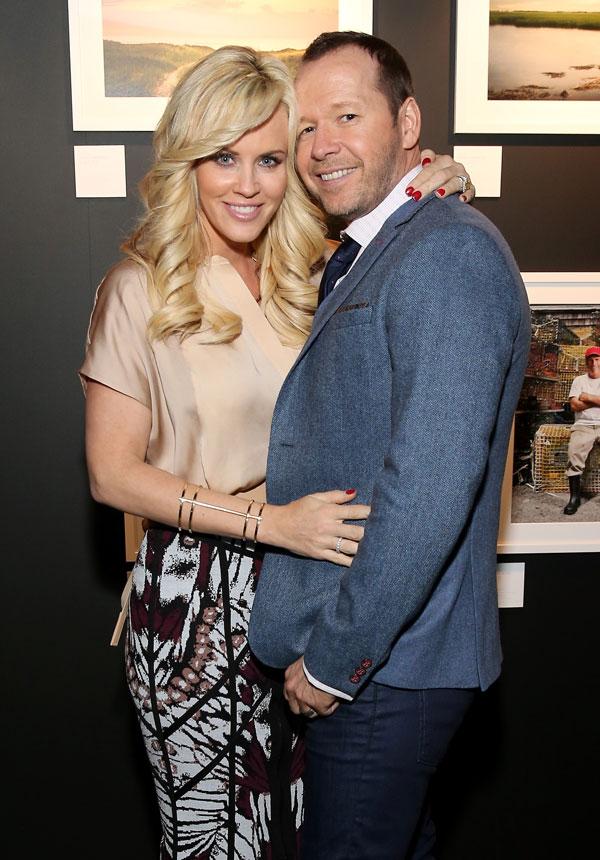 Donnie Wahlberg and his wife Jenny McCarthy hosted the Canon PIXMA PRO City Senses gallery VIP event at EpiCenter: Artists for Humanity in Boston. Check out this cute pic of the newlywed couple.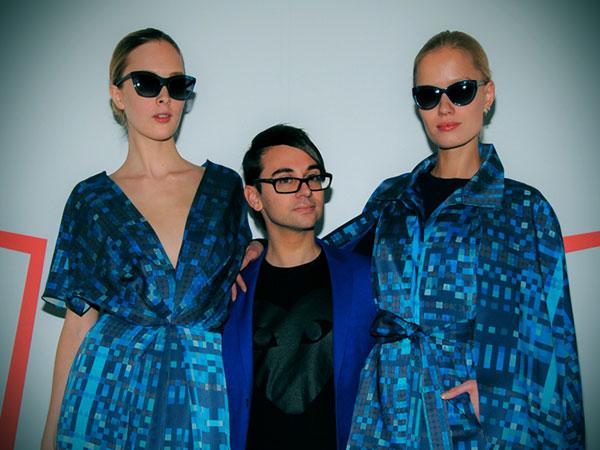 So this is REALLY cool! Christian Siriano and Verizon teamed up to reveal the first ever #socialimprint garments. What's that, you ask? The clothes are designed with fabric that was curated by fans' conversation during Fashion Rocks.
Article continues below advertisement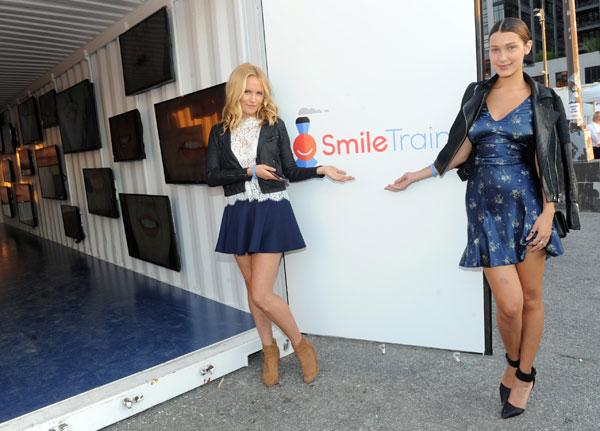 The gorgeous daughter of Christie Brinkley, Sailor Brinkley Cook, and Bella Hadid showed off some of their modeling moves at the SMILE TRAIN Photoville VIP Reception in Brooklyn.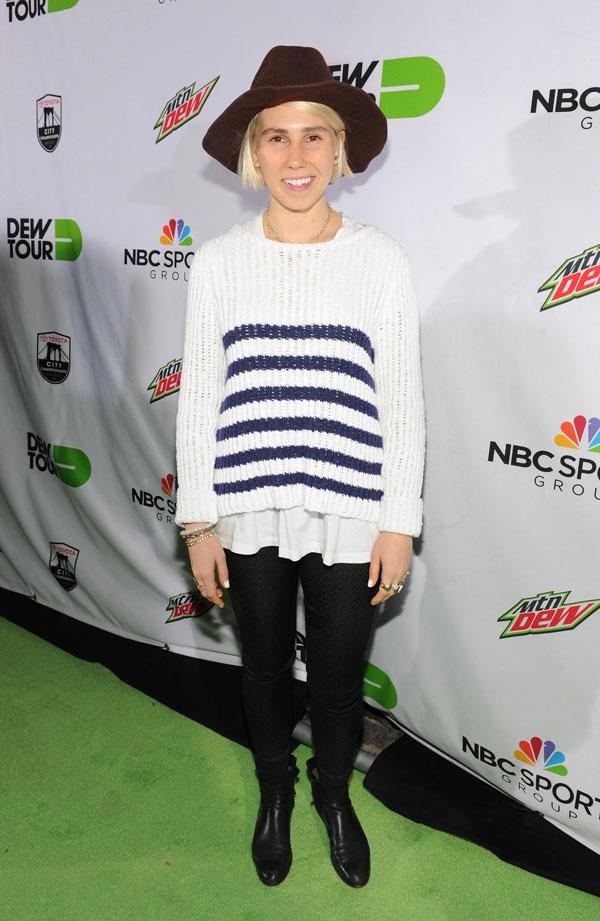 Zosia Mamet showed up to celebrate the 10th anniversary of Moutain Dew's the Dew Tour in Brooklyn. Thoughts on the hat?
Article continues below advertisement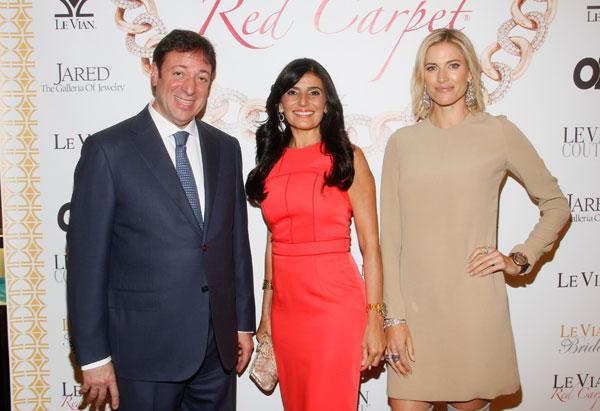 Eddie LeVian, designer and CEO of Le Vian corp, Miranda Levian and Kristen Taekman, star of The Real Housewives of New York got together for a quick pic at the Le Vian retrospective party at Jared The Galleria of Jewelry in Carle Place, New York. The event co-hosted by OK! Magazine, celebrated the New York-based Le Vian's 515-year historical journey from ancient royalty to today's red carpet.
ostnb
Actress Erika Christensen and Orange Is the New Black costume designer Jenn Rogien chatted all about how clothes complete a character's story at an amazingly fun T.J. Maxx event.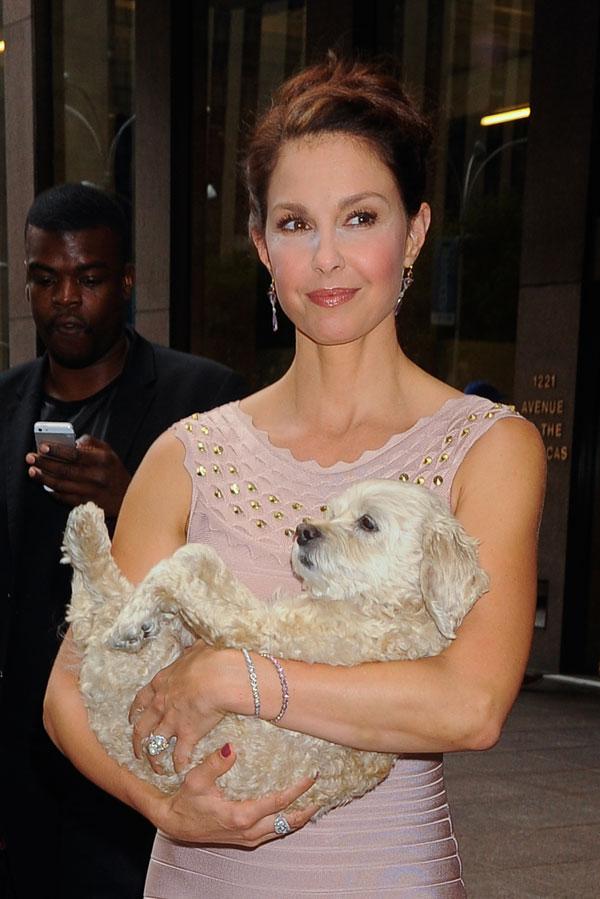 Ashley Judd cuddled up to her cute pup while walking out of Sirius Studios in New York City.