PHOTOS
Kim Kardashian Tells Kanye To 'Leave Surrogate Alone'!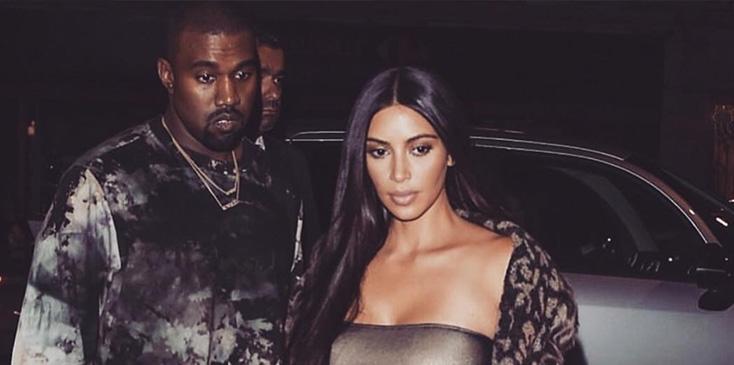 Article continues below advertisement
"It's understandable that Kanye's nervous about using a surrogate, but it seems he's driving everyone crazy," an insider told Heat. "He's demanding that the surrogate be available whenever he checks in — no excuses."
Kanye and Kim are even doing "surprise visits at random times," the source revealed, "to make sure the surrogate is living a healthy lifestyle and sticking to each and every one of their many rules."
Article continues below advertisement
"He's literally checked everything in her home for safety," the inside continued, "right down to the soap she uses. The drop-ins are probably the worst part — she always needs to make sure everything in her home is up to their exacting standards."
Kanye, 40, is insisting the surrogate, who is reportedly being paid $75,000 to carry the child, eat only meals prepared by a private chef. "Not so much as a stray snack will be tolerated," the source dished. She must also play his music for the unborn baby, as well as recordings of him and Kim, 36, reading stories, "so that the baby knows their voices well."
Article continues below advertisement
While "Kim just lets Kanye be Kanye," the insider said, "she feels bad for the woman carrying their baby, because she knows how strict he can be. He's now pushing Kim to let the surrogate actually move in with them for the last few months. It's a bit ridiculous, but there's nothing anyone can do since he's footing the bill. He's acting like a right helicopter parent."
"Kim's trying to convince him to lay off a bit, because she doesn't want the stress to affect the baby, especially if the surrogate can't sleep well," the source said. "The irony for Kim is that Kanye is so concerned about his unborn child, but the stress of all these rules could cause major complications."
What do you think about Kanye controlling the surrogate's life? Let us know in the comments!