PHOTOS
Kim Kardashian Before And After: Inside Her Secret Surgery Transformation
Kim Kardashian has come a long way since her sex tape days to a bonafide superstar and cultural phenomenon. But her changing image from reality star to A-lister also brought a changing face—and body! Click through to read what work plastic surgery experts say she has had done.
Article continues below advertisement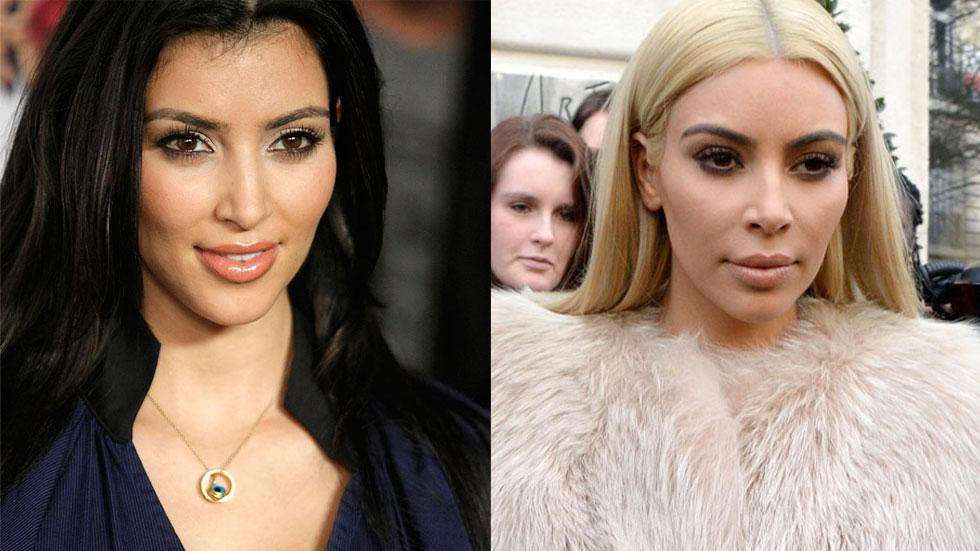 The 34-year-old recently spoke about her rising hairline and finally outwardly revealed in her column for People that she did have laser hair removal on her forehead. "I had the craziest, hairiest hairline, so I did laser it," she wrote. "I didn't really change the shape, I just got rid of all the baby hairs."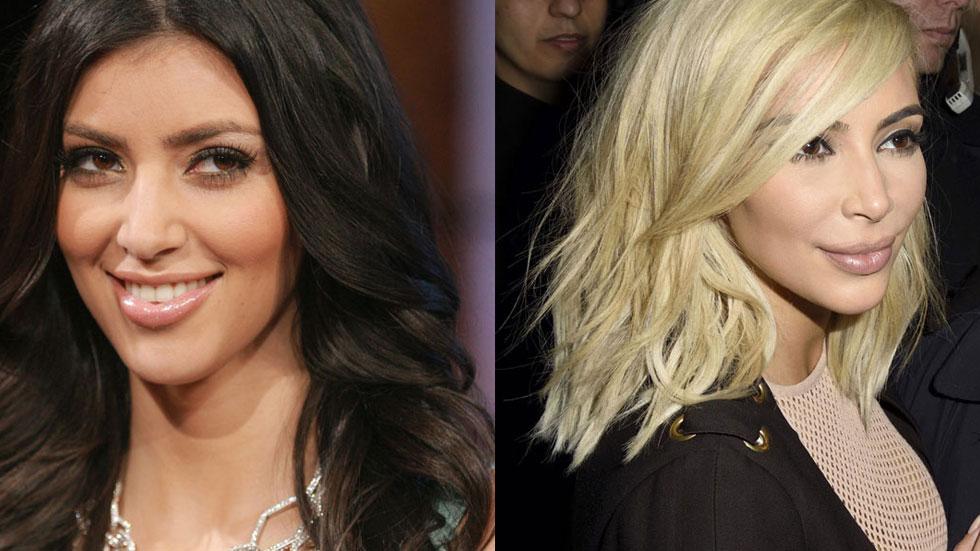 Kim says she only uses a nifty makeup technique to transform her nose, but Dr. Anthony Youn, who has not treated her, told RadarOnline that may not be the case. "I suspect that she may have had a rhinoplasty (nose job), as her nose looks thinner, shorter, and more refined now than it did in 2006," he said.
Article continues below advertisement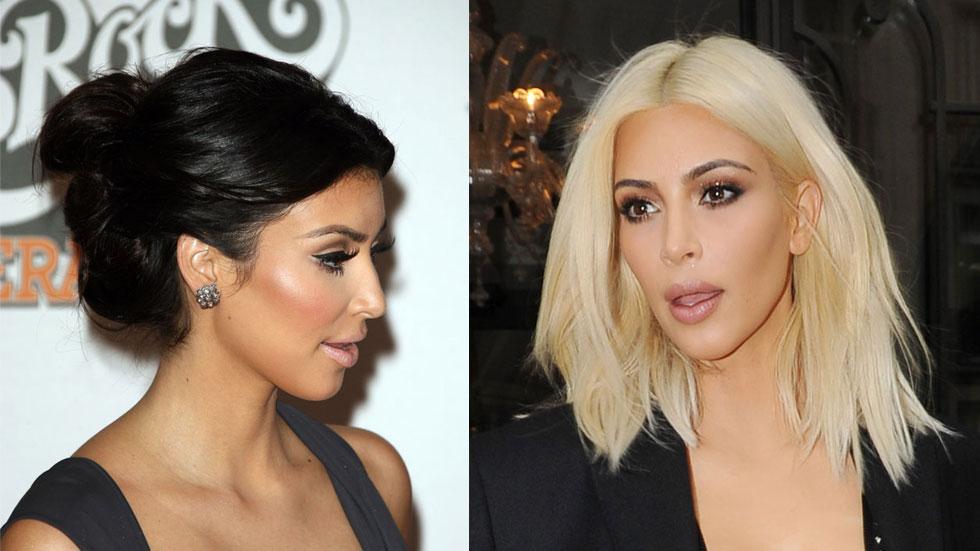 She's always showing skin and no wonder because it's "flawless," according to Dr. Youn, who said it "looks better now than it did 8 years ago."
"I suspect that she's had multiple skin tightening treatments, like chemical peels and laser treatments. She may also be benefitting from filler injections in her cheeks, such as with the new Voluma," he said.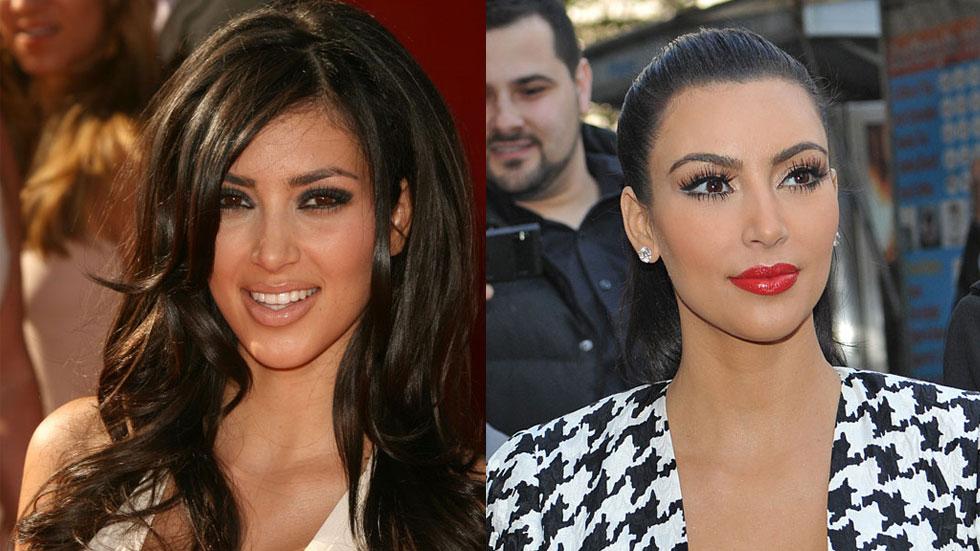 The Keeping Up With the Kardashians star has confessed she's gotten Botox before—and even showed herself getting injections on her show—but it may be more than just a little needle here and there, especially in her eyebrows! "I doubt she's had a surgical brow lift, she looks like she's had a Botox brow lift, where Botox is injected in a pattern to raise and arch the brows," Dr. Youn told Radar.
Article continues below advertisement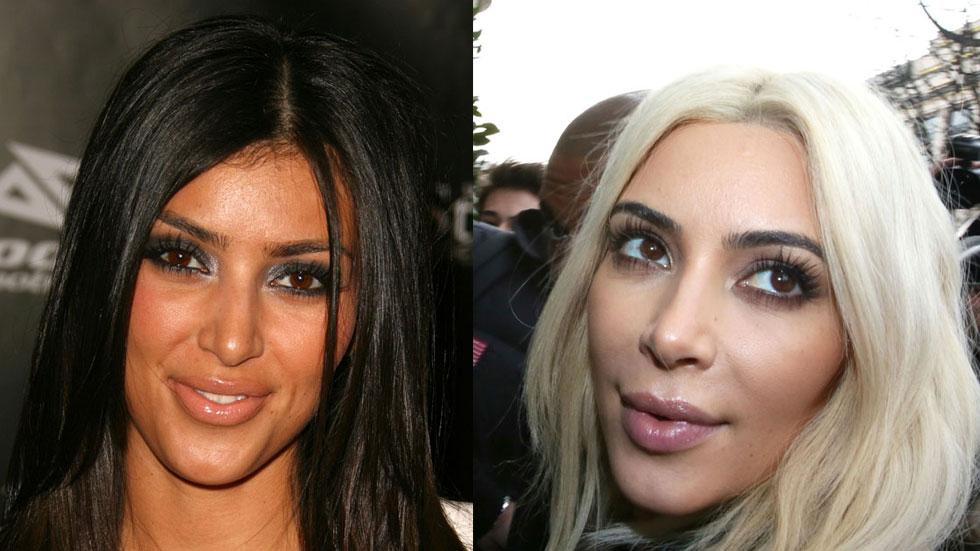 When she was pregnant, Kim pointed out that her lips looked more plump than usual, but it seems her pout hasn't stopped plumping. "Her lips appear to have been plumped with fillers, although she doesn't sport the 'trout pout' of some other reality stars," Dr. Youn noted.
Kardashian has certainly been parading her cleavage around town for a long time now and fans have been skeptical she had a breast lift, but Kim has just blamed it on child birth.
Article continues below advertisement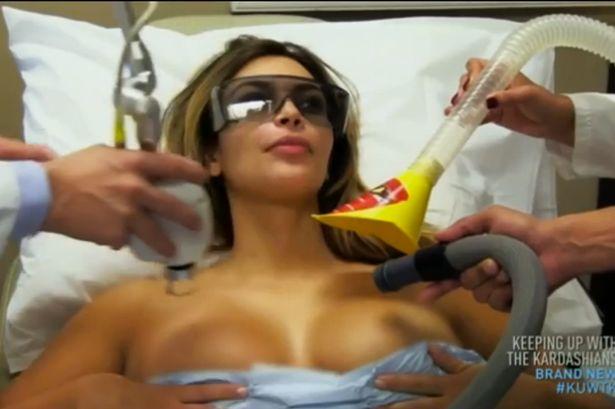 However, the reality star did have laser treatment on her boobs on the show to remove stretch marks after having North West.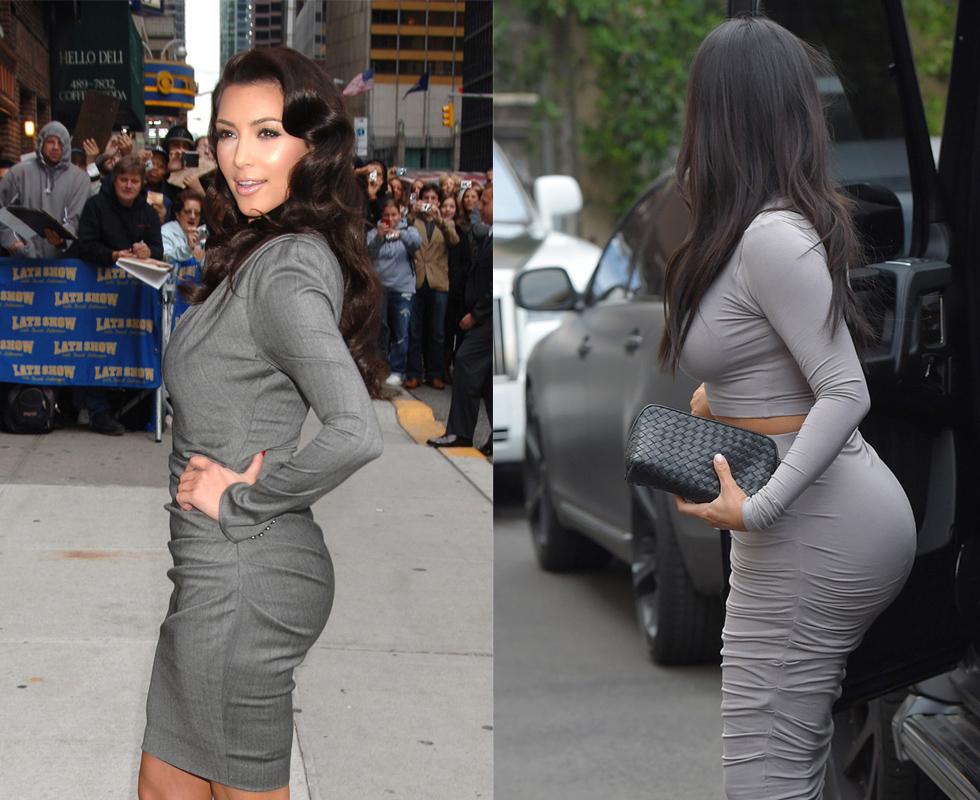 And now, her most famous asset, her rear! Kim has always denied having butt implants and even went as far as having a doctor X-ray her bottom to show as proof. But Life & Style reported in 2013 that Kim actually "had lipo on her legs and the doctor moved the fat into her butt. That¹s why it didn't show up on the X-ray."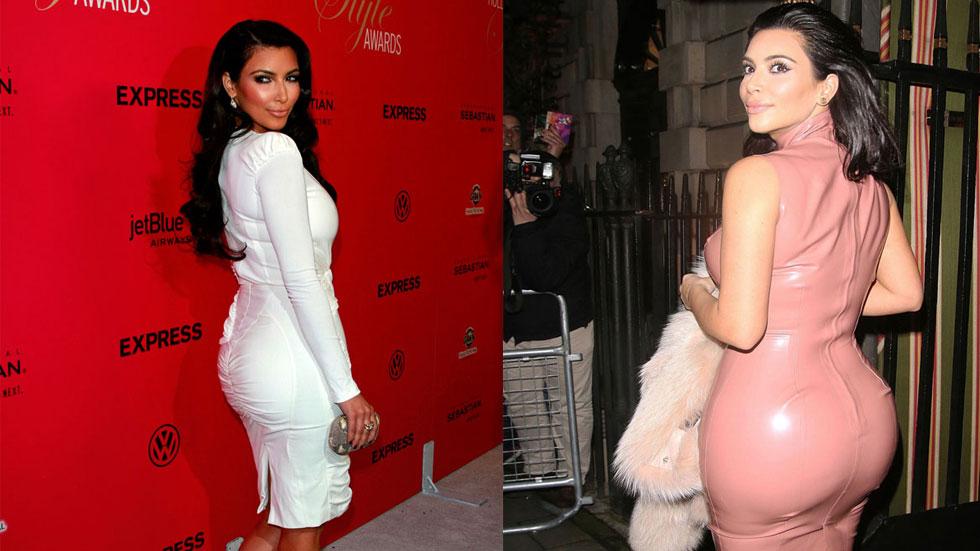 Plastic surgeon Dr. Michelle Copeland agreed, saying that X-ray results are not conclusive proof. "It definitely appears that Kim had her butt augmented," she said. "An implant has to be radio opaque to show up on an X-ray, so it's possible she has a type of implant that would not be detected."
Do you think Kim had work done? Let us know in the comments and tweet to us at @OKmagazine!