PHOTOS
Kim Kardashian Stuns In A Tight White Dress After Her Vogue Snub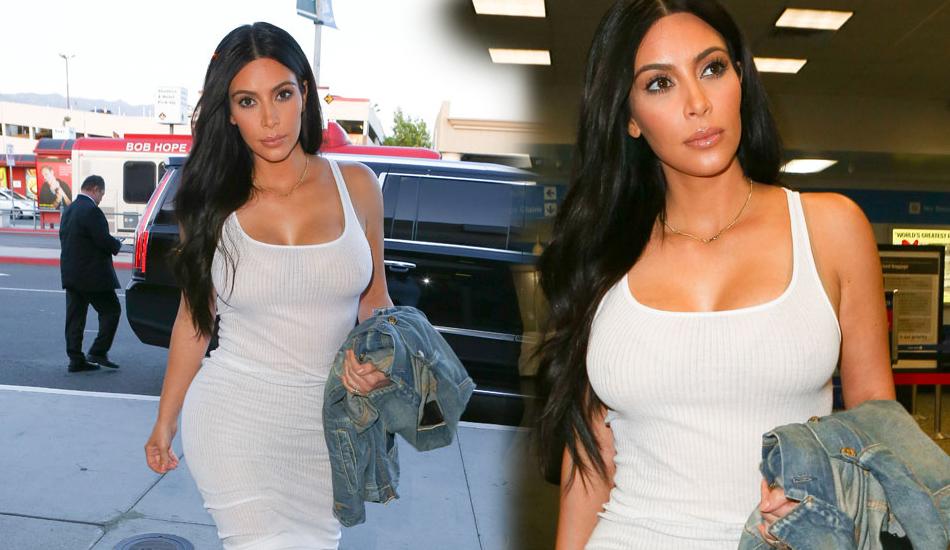 It's already hard enough to wear white, but imagine a tight white floor-length dress. Well, Kim Kardashian showed everyone how it is done, and no, she was not heading to a red-carpet event.
Article continues below advertisement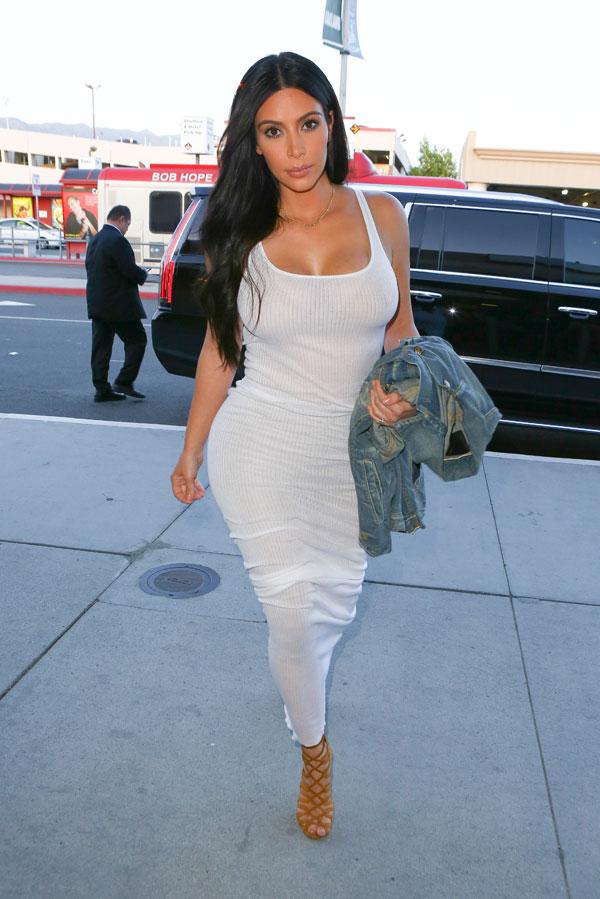 The reality star was seen arriving from a flight yesterday in Burbank after celebrating the launch of her new C&A fashion line in Sao Paulo, Brazil.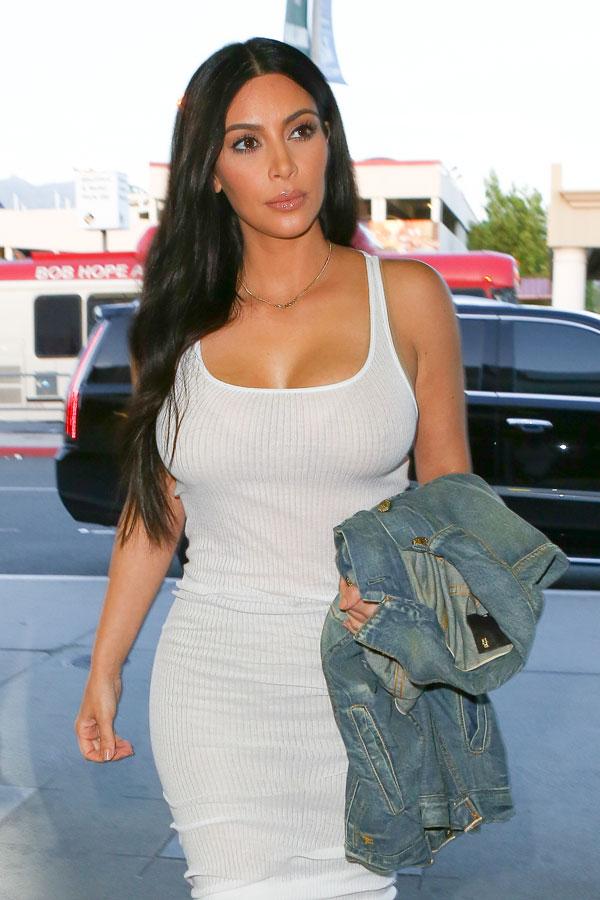 Kim arrived in style, pairing this very sexy dress with strappy Gladiator style booties. But she didn't look too happy. Maybe she's still bitter over her latest Vogue snub.
Article continues below advertisement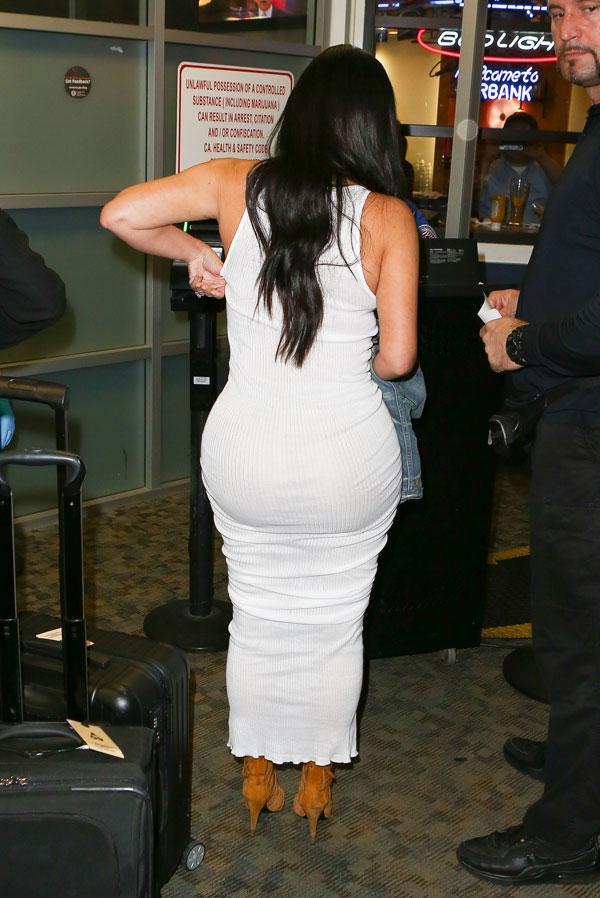 Rihanna graces the 2015 Met Gala Special Edition of the mag in her very detailed Chinese couture gown and huge names are listed on the cover including Beyonce, Jennifer Lopez, and even Kendall Jenner, but there was no mention of Kim.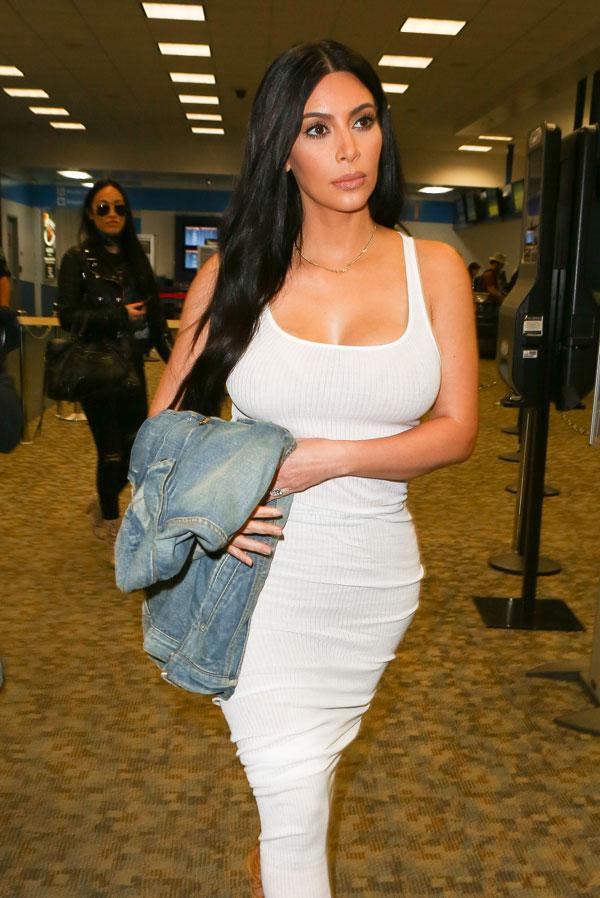 "The fact that they didn't even mention her on the cover is hilarious, considering she tried so hard to be exactly what she thought Anna Wintour would want for the Met Gala," an insider tells RadarOnline.