PHOTOS
Kim Zolciak-Biermann Reveals She's 'Not Open' To Her Daughters Getting Plastic Surgery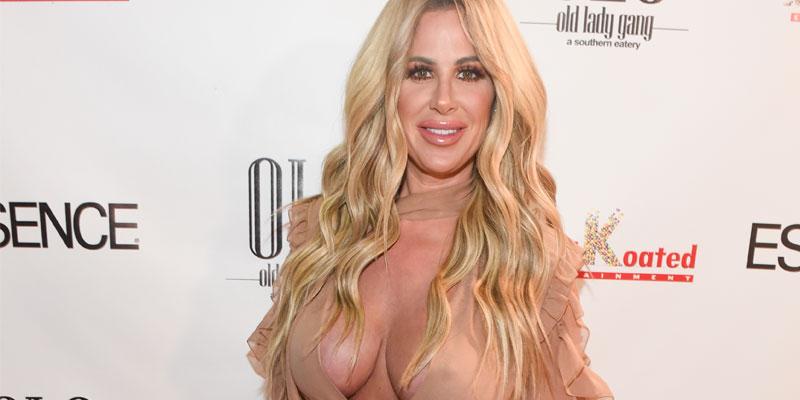 Kim Zolciak Biermann wants to teach her daughters to let their natural beauty shine. The Real Housewives of Atlanta star confessed that she "not open to any plastic surgery" for her  girls Brielle and Ariana Biermann. 
Article continues below advertisement
The 40-year-old reality star gave her daughters some sound advice in a new interview with Entertainment Tonight. She revealed her concerns for the way her girls perceive themselves.
She said, "I do believe that beauty shines from, truly, within. We focus on that kind of thing."
Article continues below advertisement
When it comes to body positivity, the Don't Be Tardy star admitted that it's a "touchy subject" with her children, especially Ariana. The 17-year-old felt frustrated when she tried on a prom dress that she felt did not fit her well enough.
""I'm the same size actually now that I was in high school, I've always been kind of the same size, but you know, I'm 5'8," I'm not -- I was always, like, a size four, sometimes even a six with my boobs. So, I can relate to Ariana and her frustration," Kim explained. She also stated that Ariana has lost 30 pounds due to exercise.
Article continues below advertisement
"When I went in to have my tummy tuck, I went in a size two/four and I came out a size two/four, I didn't go in and change my body size and body makeup," Kim revealed. "I'm very open with them about feeling my best."
But the mother of four believes that her famous lip injections to be the same as plastic surgery.  "So, I'm very open with my children on that," she added. "I am not open to any plastic surgery on my girls at this time. I tell them, you know, when you're done having kids and all that good stuff, worry about all that stuff later on down the road, if that's what you want to do, but you guys are beautiful and so young."
What are your thoughts on Kim's advice for her daughters? Sound off below!