PHOTOS
Under The Knife? Kim Zolciak-Biermann Shares Her Varicose Vein Removal Procedure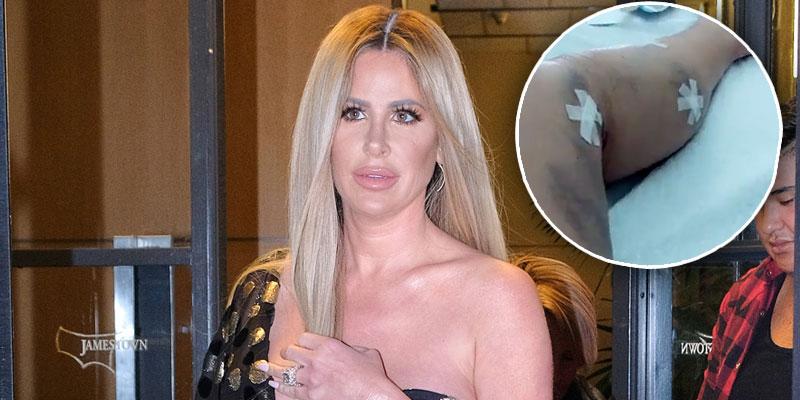 Kim Zolciak-Biermann is saying bye-bye to her varicose veins! On Monday, April 15, the Don't Be Tardy star took her Snapchat followers along as she got them removed.
Article continues below advertisement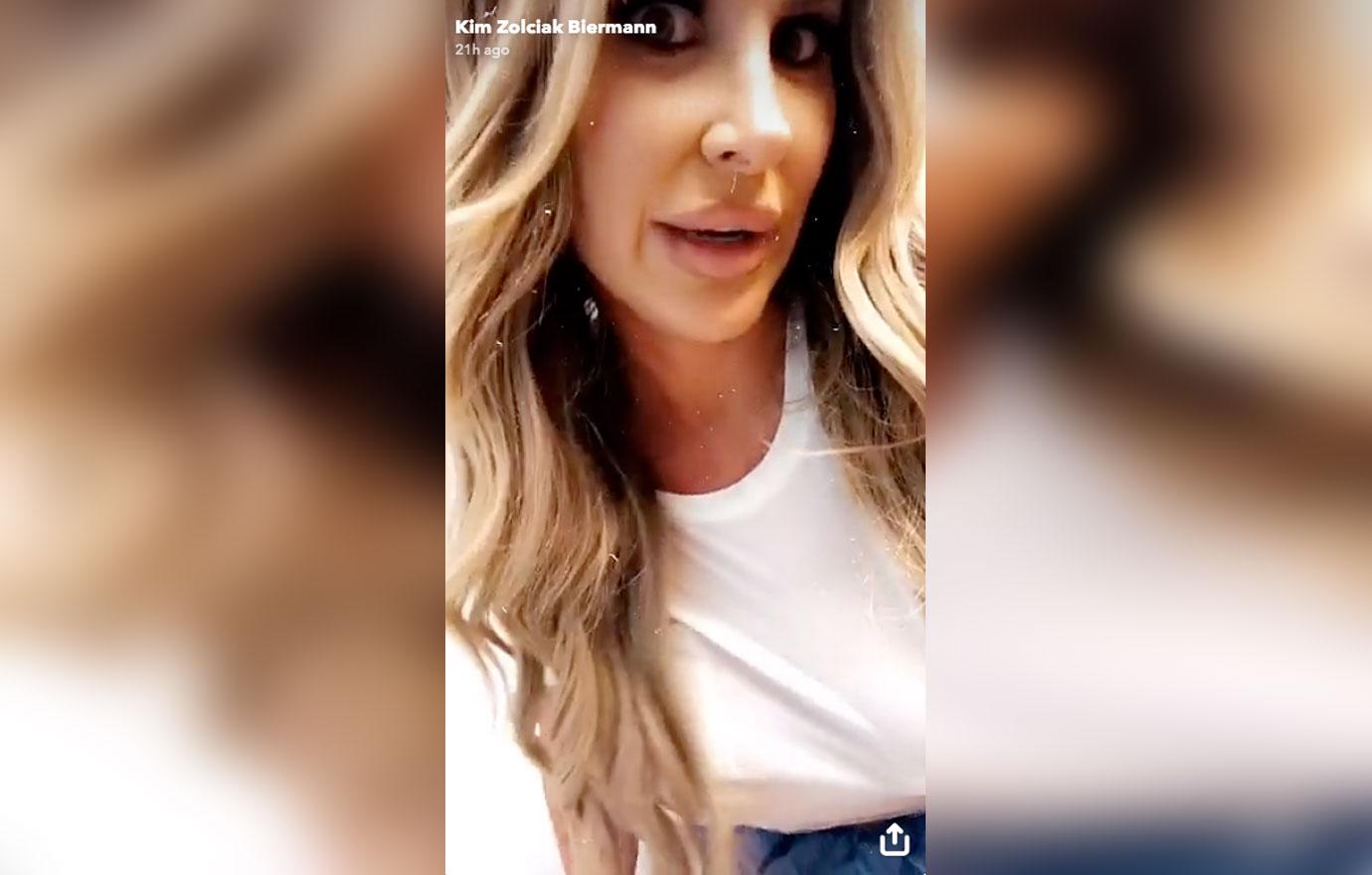 "Guys, I'm at my doctor's office to check on the vein and how it's doing," Kim, 40, told viewers. Though varicose veins are fairly common in Americans, women are twice as likely than men to develop them.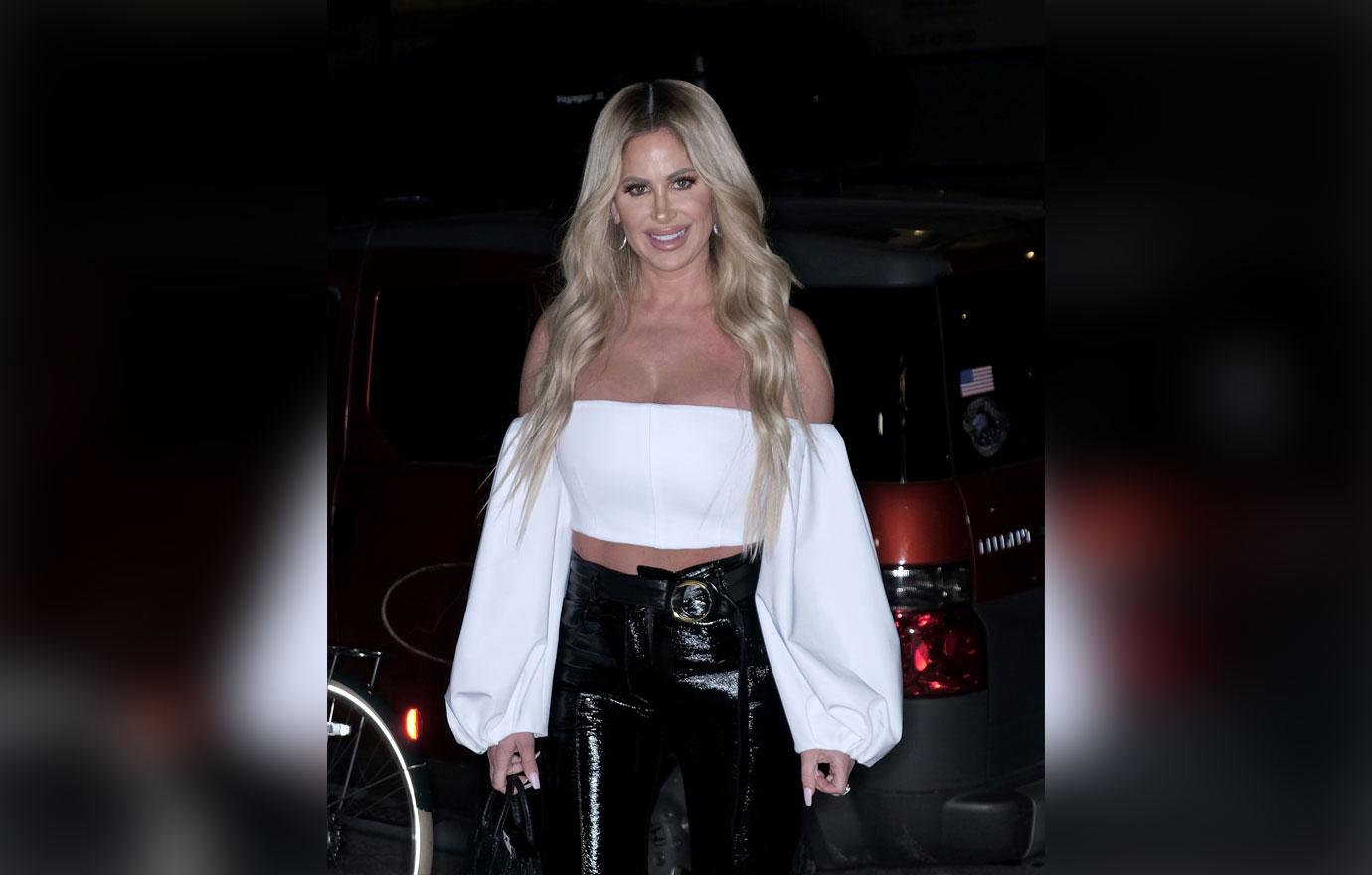 She also explained that the vein made its appearance following the birth of her youngest kids, Kaia and Kane, 5. "I needed to remove it a long time ago honey, compliments to my twins," she said.
Article continues below advertisement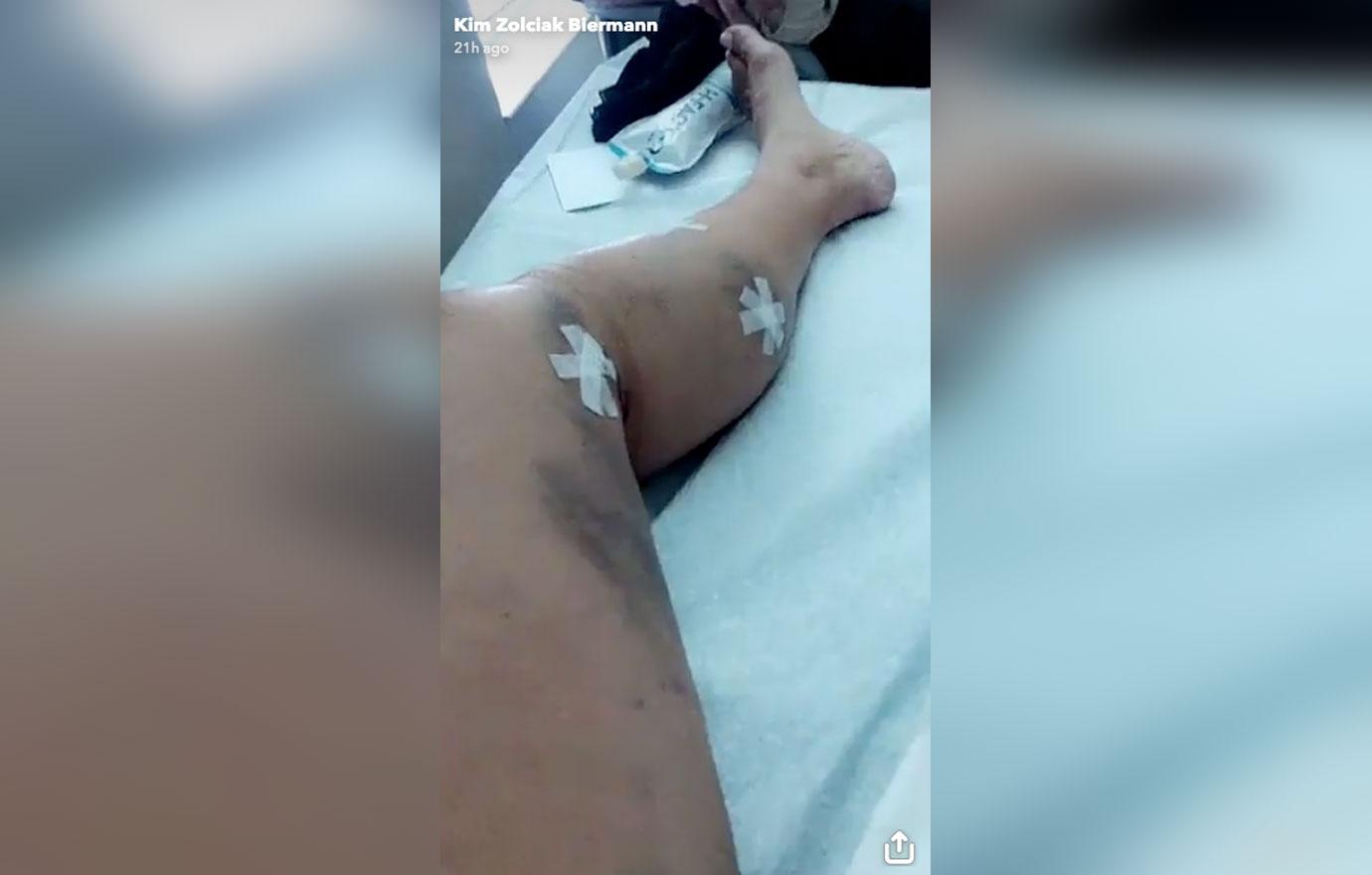 The mom of the six filmed as the doctor squeezed a gel onto her thighs and ran a machine up and down her leg.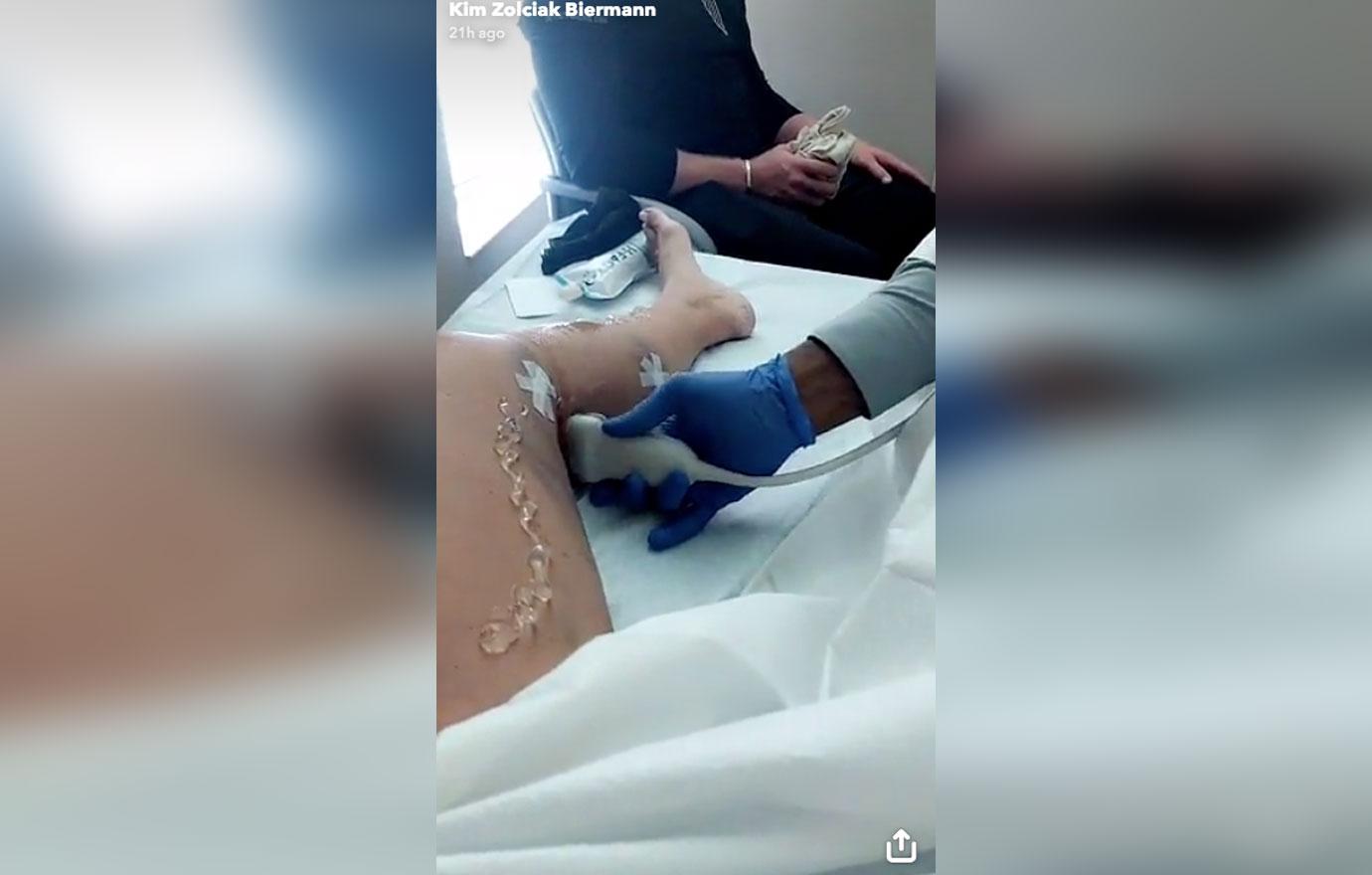 Article continues below advertisement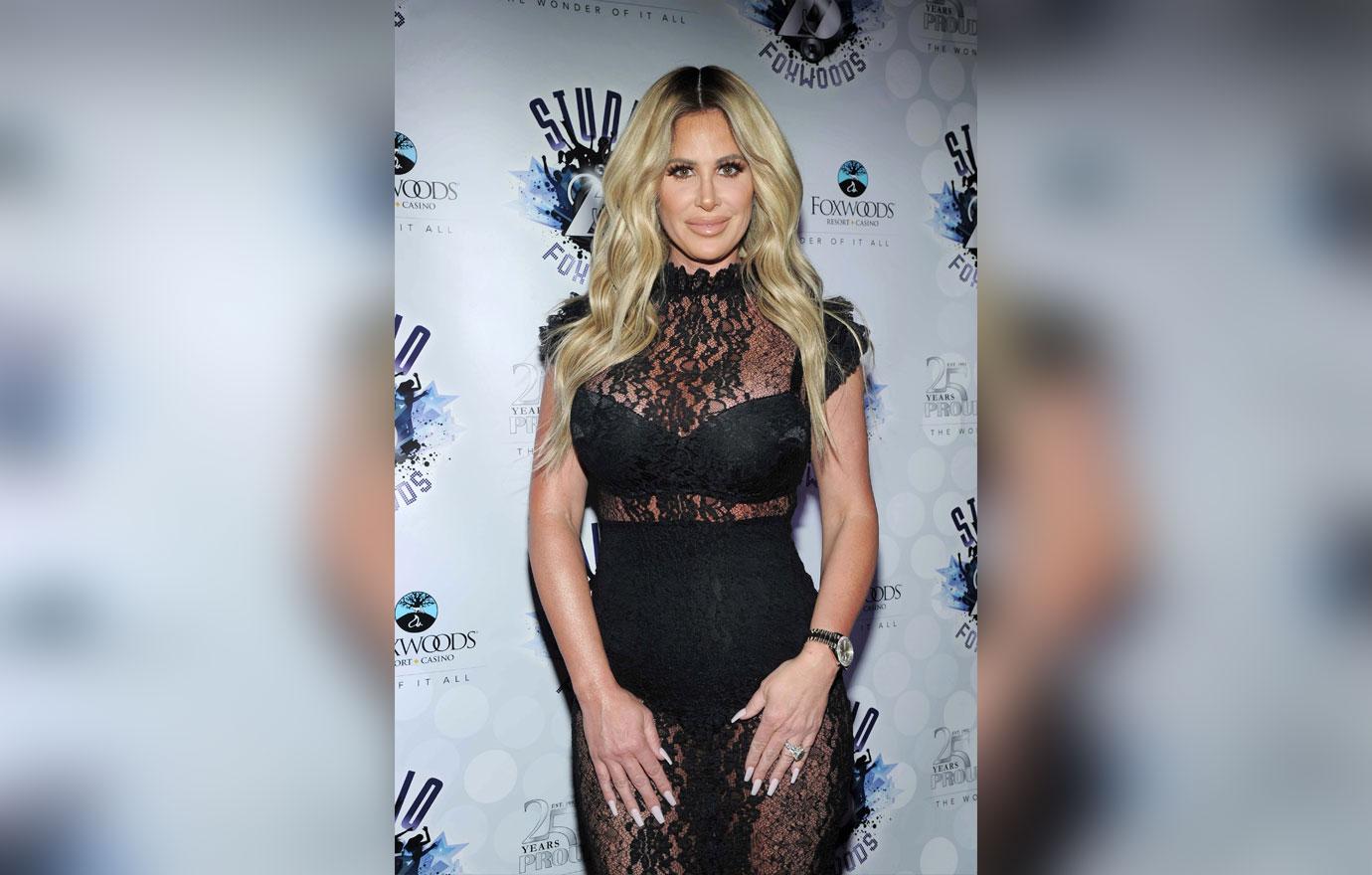 "I don't know why they think my lips look so crazy," she told Us Weekly in February. "I don't really give two sh**s because half of them are calling the same doctor that did them and wants my lips, so it's bizarre. I'm comfortable and happy with who I am."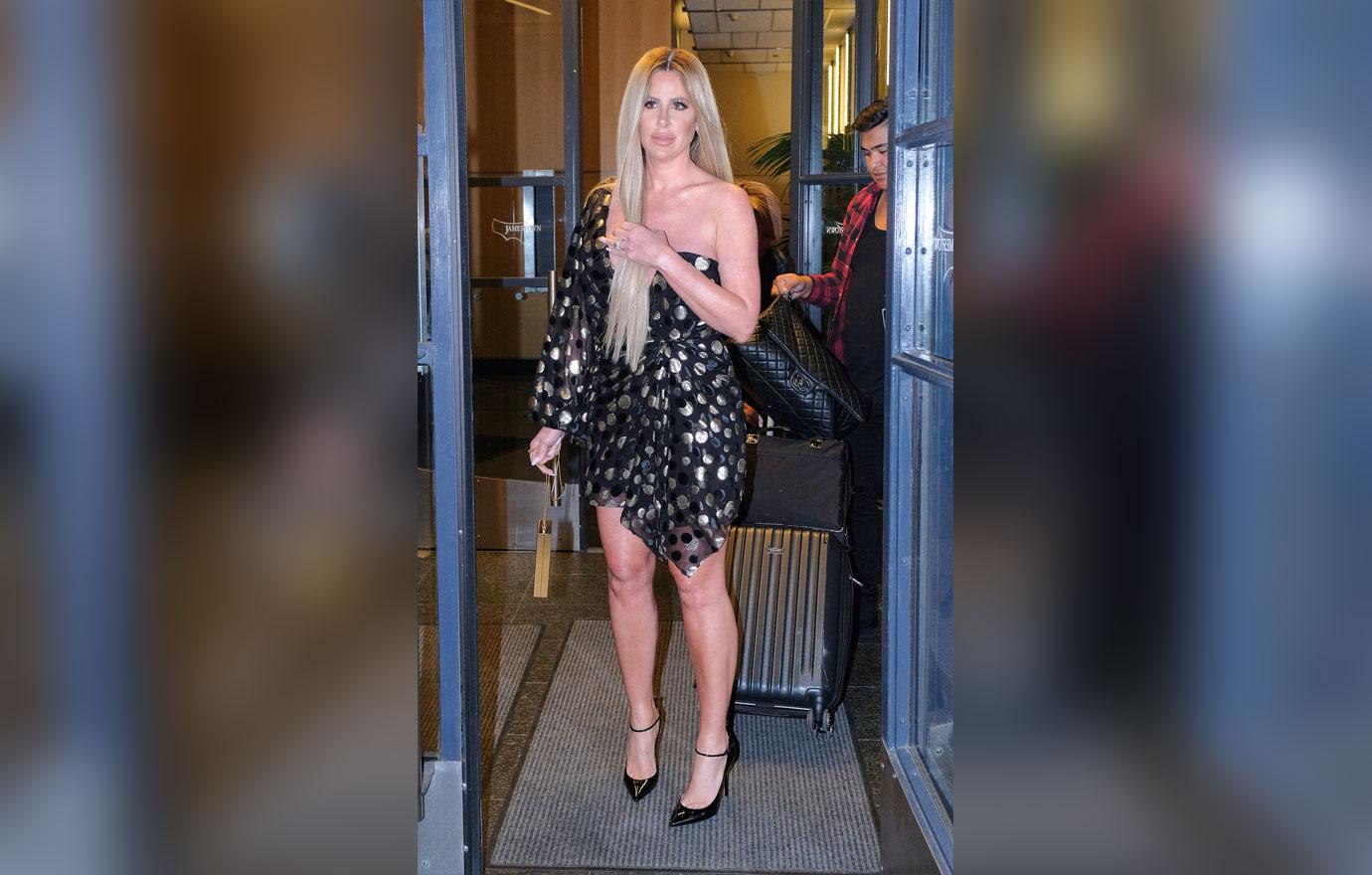 What do you think about Kim filming her doctor's trip? Share your thoughts in the comments section.