PHOTOS
Kim Zolciak Gifts Daughter Brielle A Gun For 21st Birthday, Days After Buying Kids Bulletproof Book Bags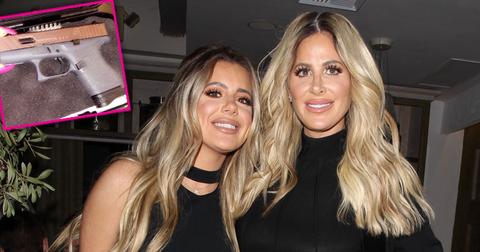 Mar. 14 2018, Updated 1:18 p.m. ET
View all comments
Article continues below advertisement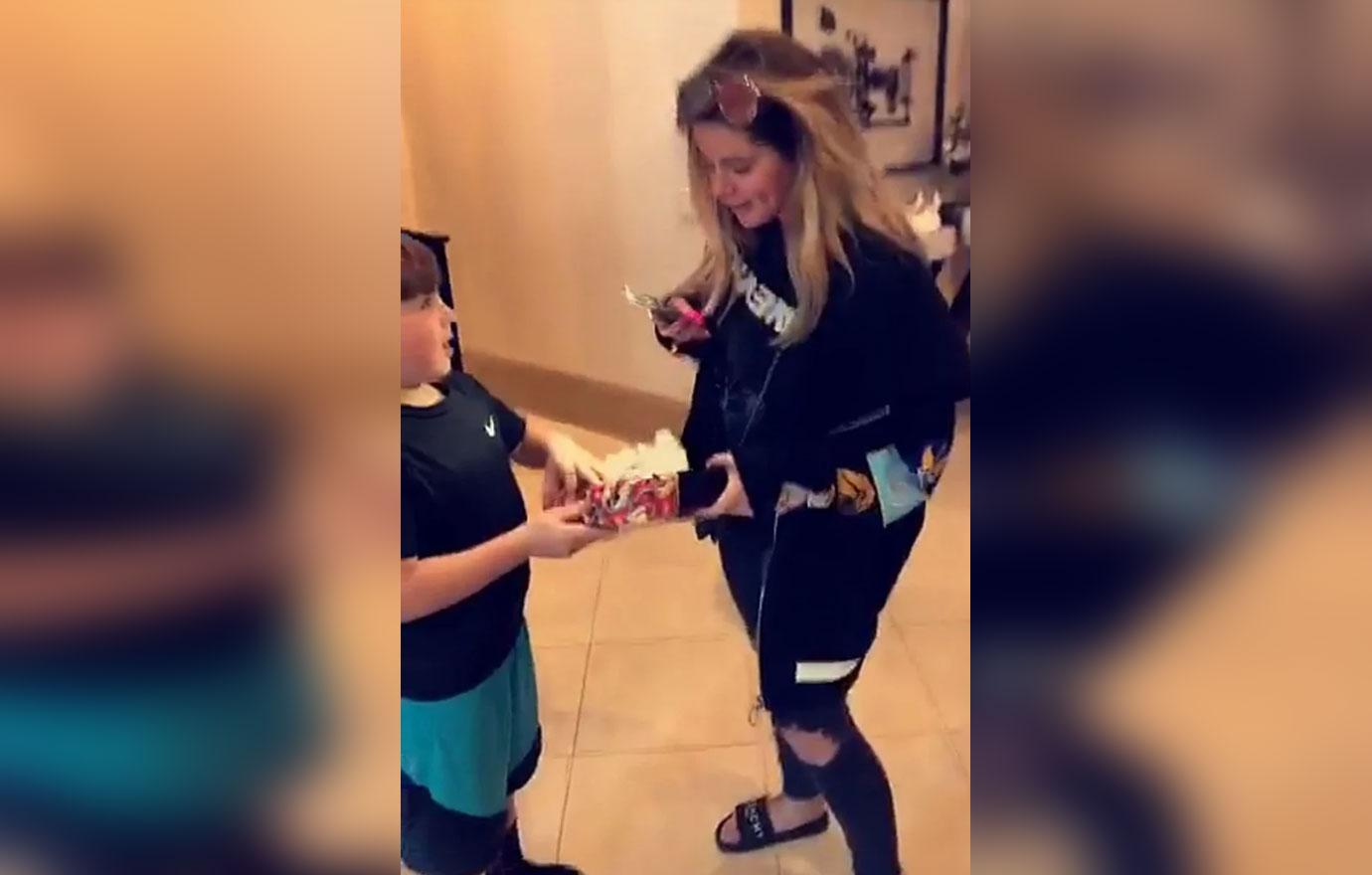 Brielle took a Snapchat Monday of her younger brother Kash handing over a birthday gift to her as she arrived back home from a weekend getaway in Miami. The excited Kash couldn't keep the gift a secret, and said, "I know what it is! It's a gun!"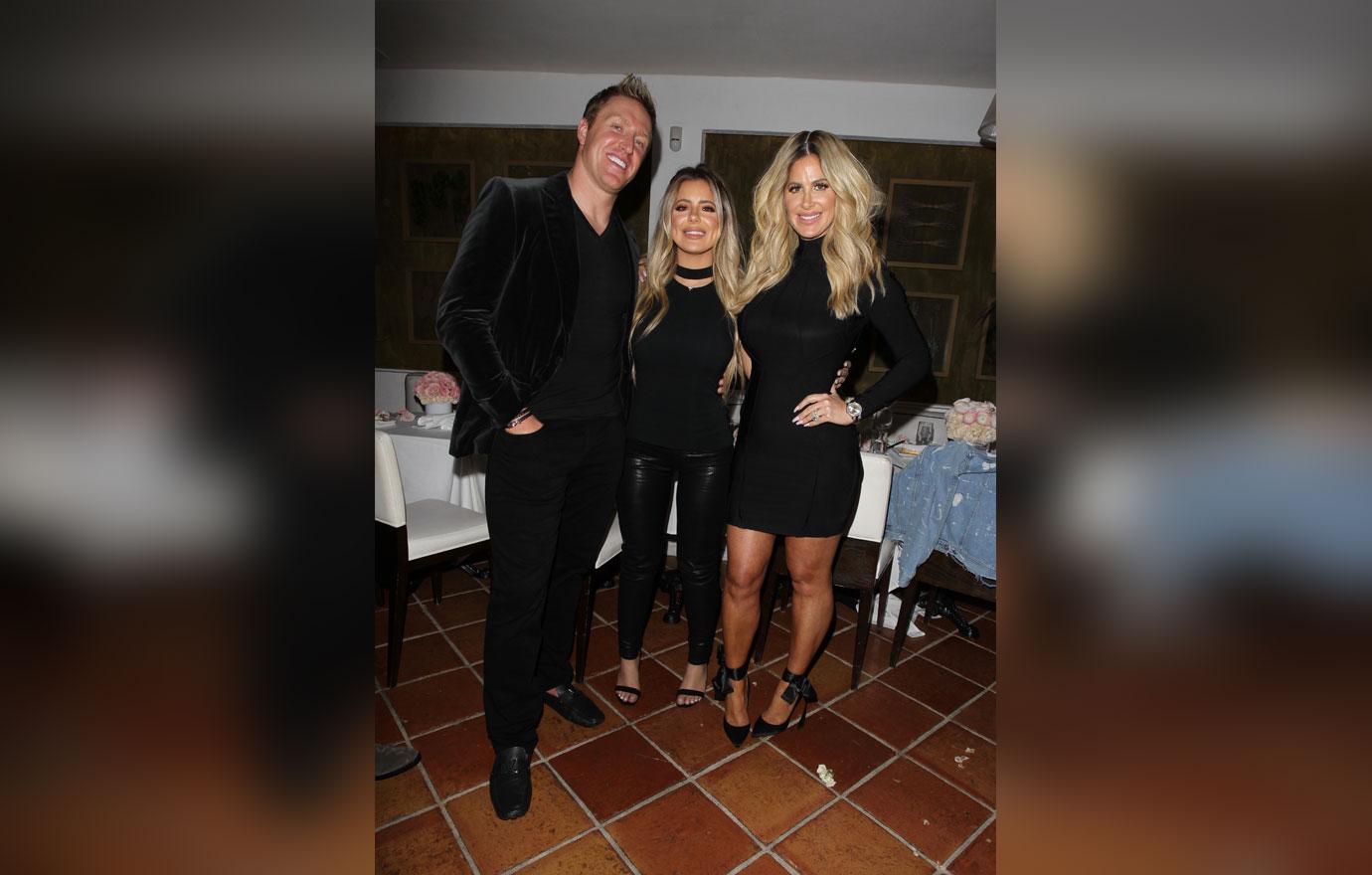 Brielle asked in shock, "It's a gun? You bought me a gun?" Then Kash responded, "No, he did! Right there!" while seemingly pointing at their dad Kroy.
Article continues below advertisement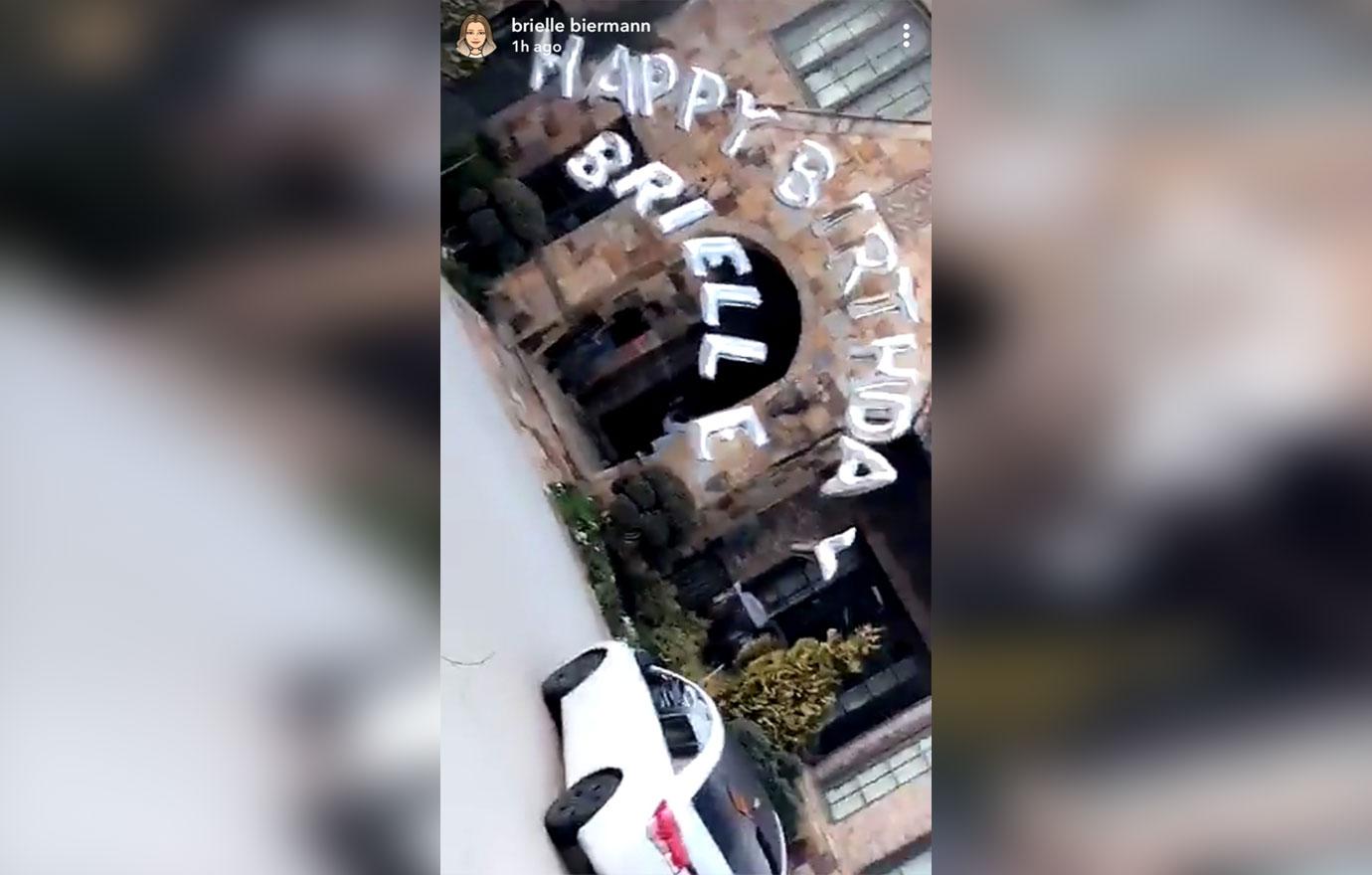 "Oh my God, what am I going to do with this?" Brielle asked her mom in another video. Kim replied, "You're moving out so it's time to figure it out…It's not loaded…It's a special one for you, it's rose gold." Brielle moved out of her parents' home and into a condo in January.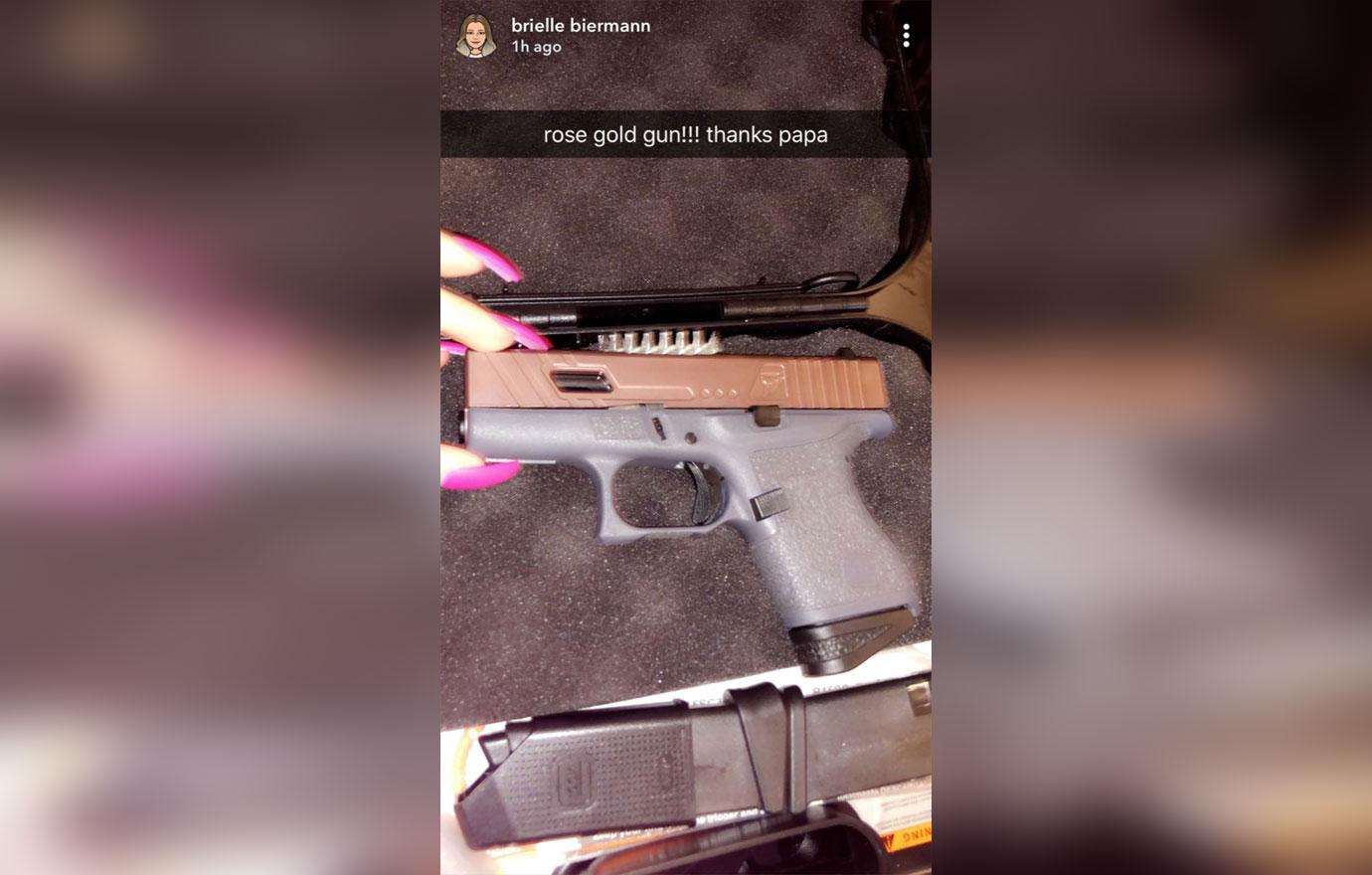 While Brielle initially reacted with shock, she later proudly showed off the gun on Snapchat. "Rose gold gun!! Thanks papa," she wrote.
Article continues below advertisement
Kim's unusual gift comes just days after she announced on Instagram that she'd be giving her kids bulletproof book bags in response to the Stoneman Douglas High School shooting in Parkland, FL. "It's better than not having anything at all," she wrote.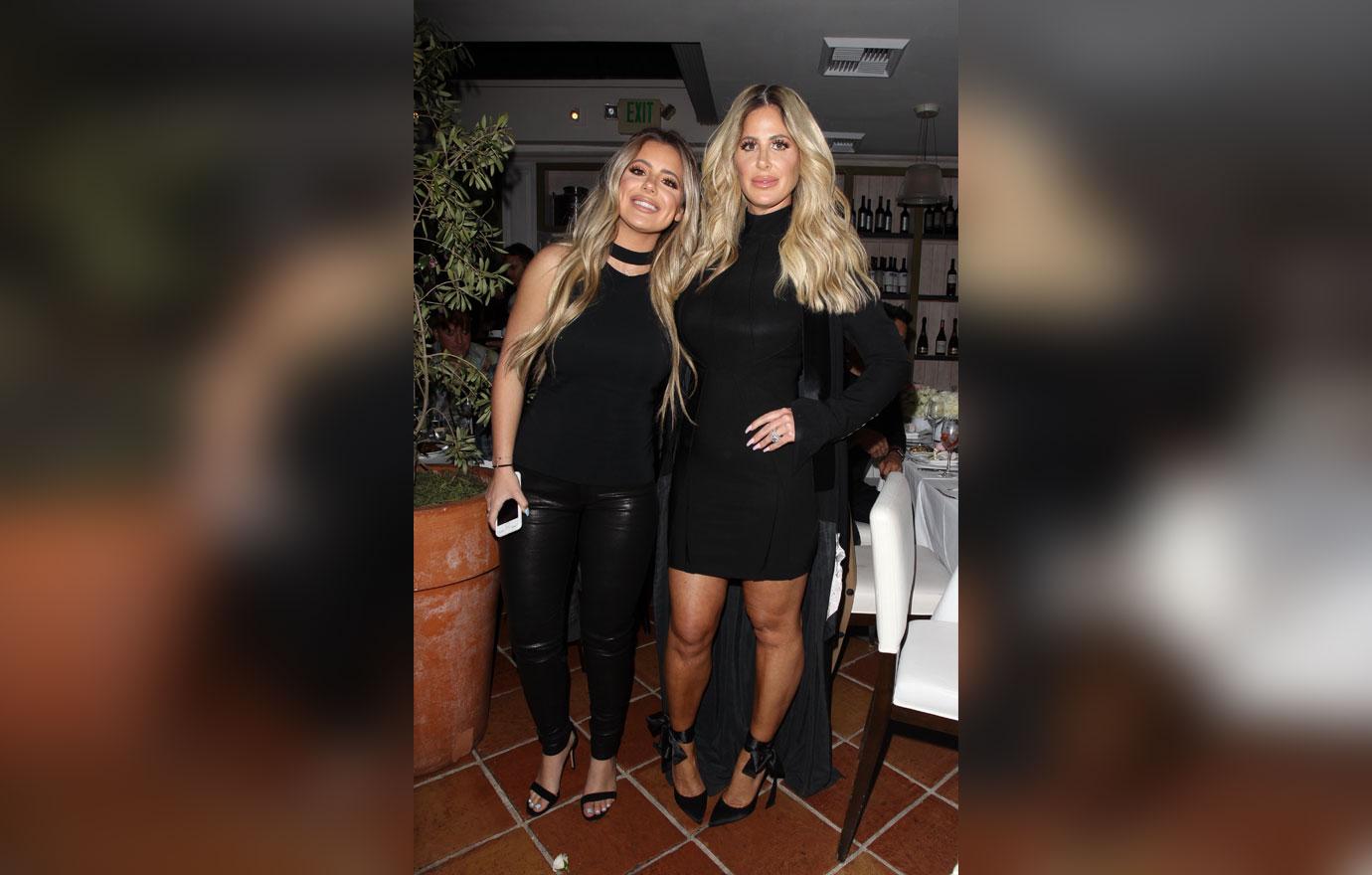 What do you think of Kim giving Brielle a gun for her 21st birthday? Sound off in the comments below.