PHOTOS
Hot Mama! How Kourtney Kardashian Dropped 35 Pounds In Five Months: Report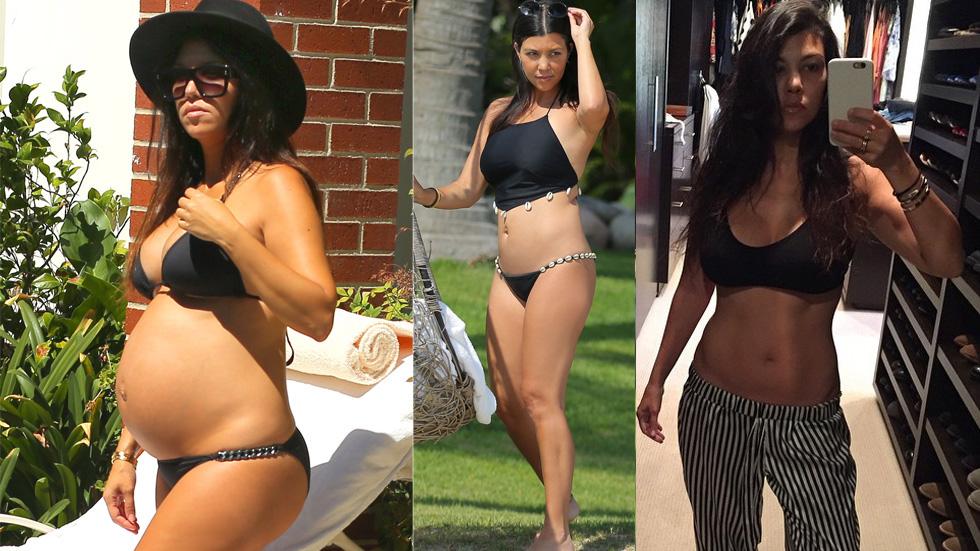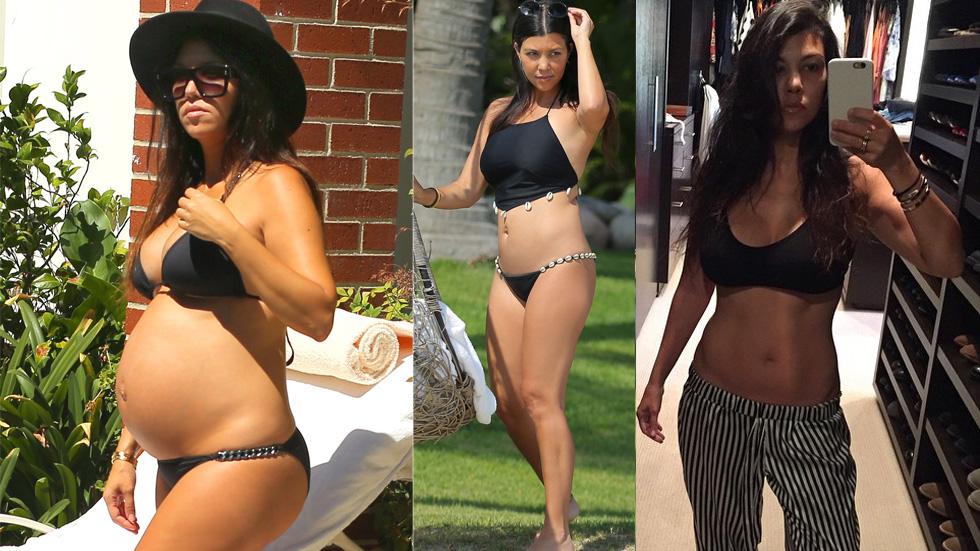 Third time's the charm! After having three kids, Kourtney Kardashian is at her goal post-baby weight, and not afraid to show off her body! But how did she do it? Click through to find out Kourt's secrets.
Article continues below advertisement
Kourtney Kardashian, Khloe and Kim are spotted as they head to the Dash store in West Hollywood, Ca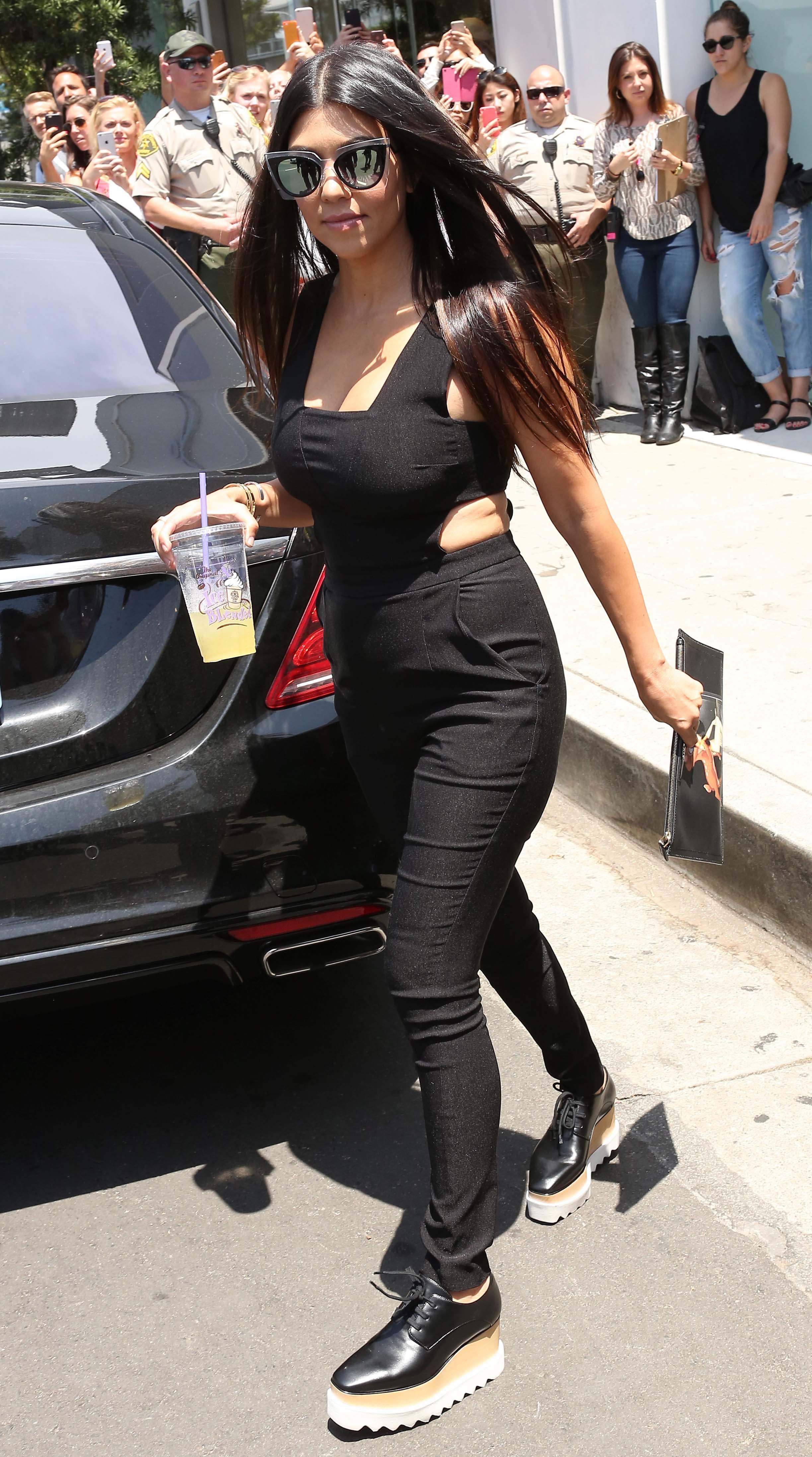 According to Life & Style, the 36-year-old's routine of treadmill and weightlifting surely helped but she had an extra aid in the process: "a special kind of tea."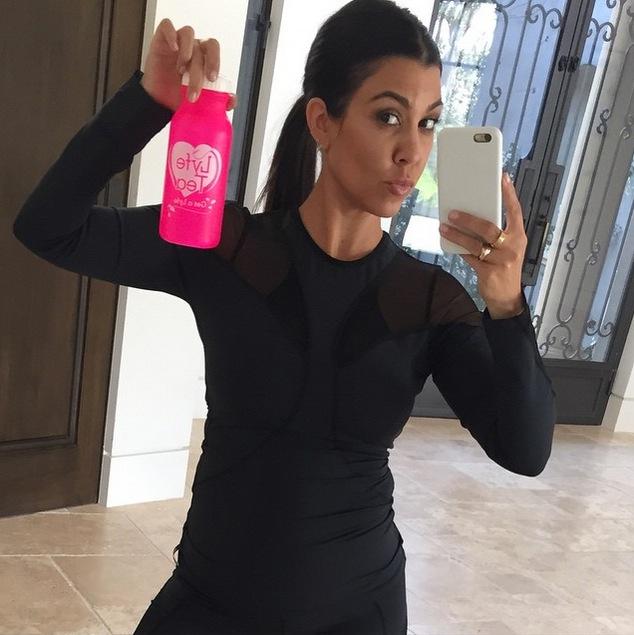 Kourtney reportedly drank Lyfe Tea Teatox, which she talks about on her social media, twice a day for added weight loss. "It clears the body of toxins and gives her energy to work out," a source reportedly said.
Article continues below advertisement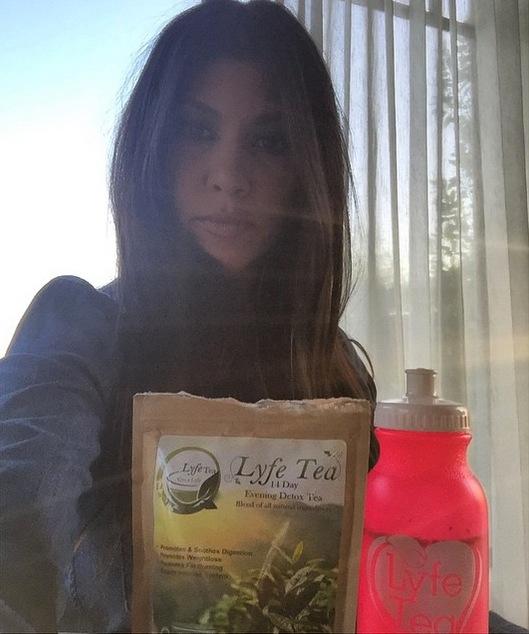 The Keeping Up With the Kardashians star, who is down to 116 pounds, also eats a balanced diet and works out with a trainer—and sometimes sister Khloe, who also drinks the tea.
Screen Shot 2015-06-18 at 2.15.10 PM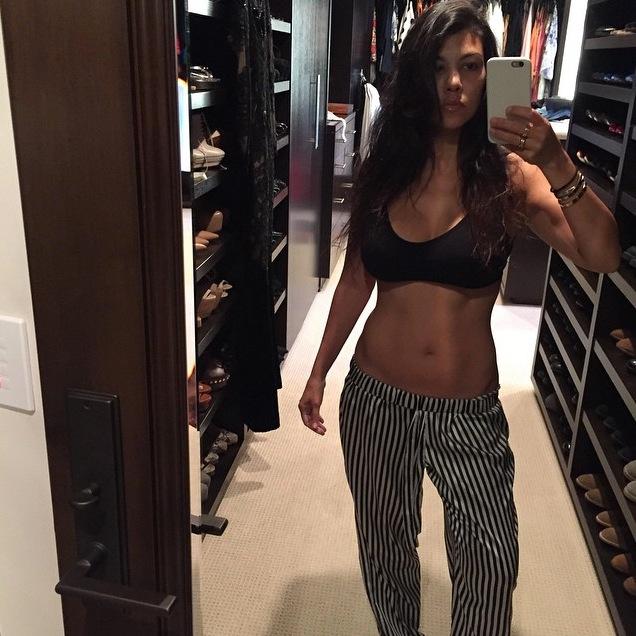 Article continues below advertisement
EXCLUSIVE: **PREMIUM EXCLUSIVE RATES ** Kourtney Kardashian has fun pool day with Penelope and Scott Disick in Mexico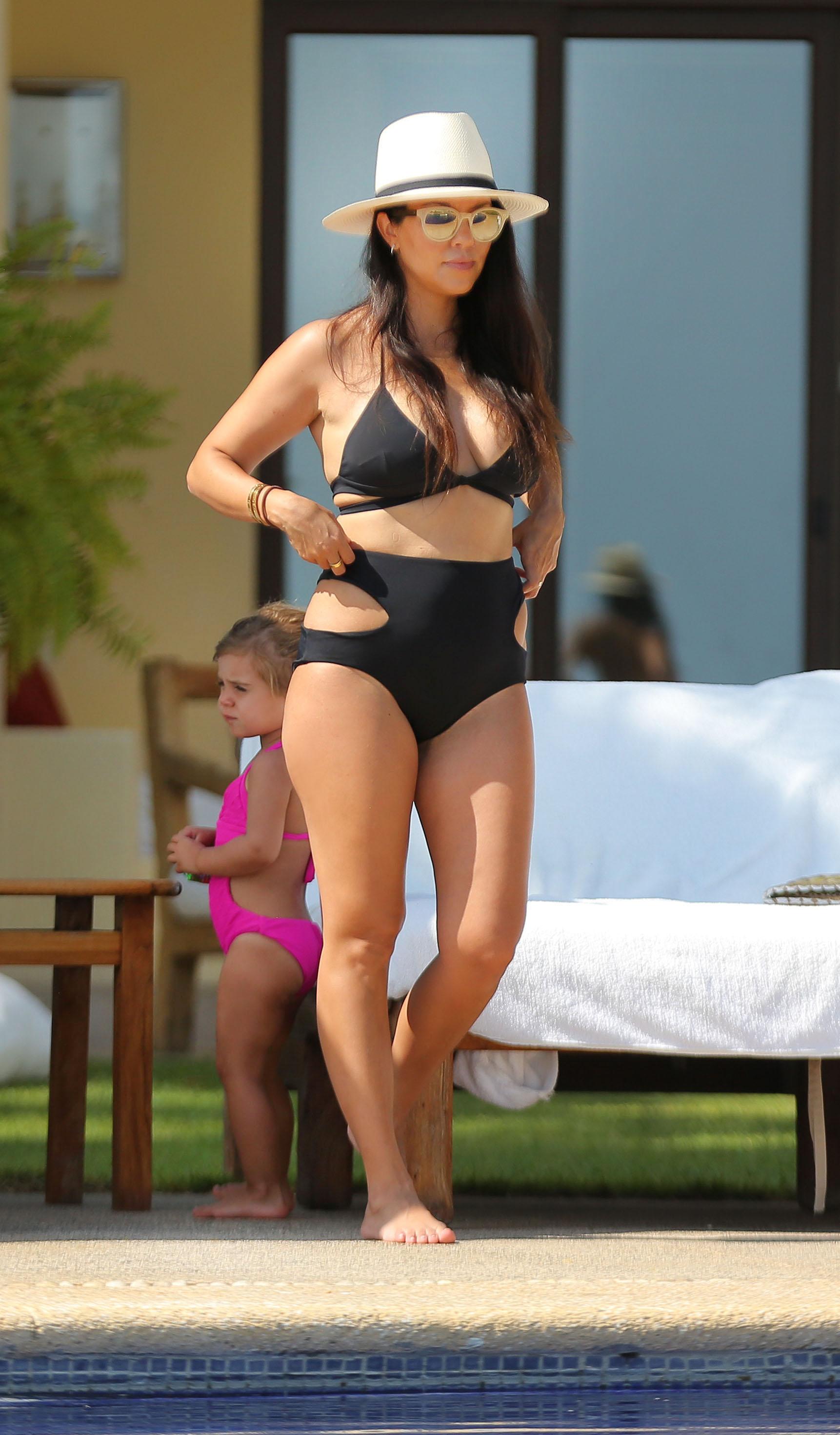 And she's not letting anything get in her way, including Scott Disick. "She tells Scott to not bring any fast food into the house," the source said. "She doesn't want to be tempted."
EXCLUSIVE: **PREMIUM EXCLUSIVE RATES, STRICTLY NO WEB UNTIL 10AM PST 16TH MAY 2015** Kourtney Kardashian, Scott Disick and daughter Penelope enjoy a day at the beach while on vacation at Casa Aramara in Punta Mita, Mexico. Pictures taken May 9th 2015