PHOTOS
Find Out Why Dream Kardashian's Delivery Was A Total Nightmare!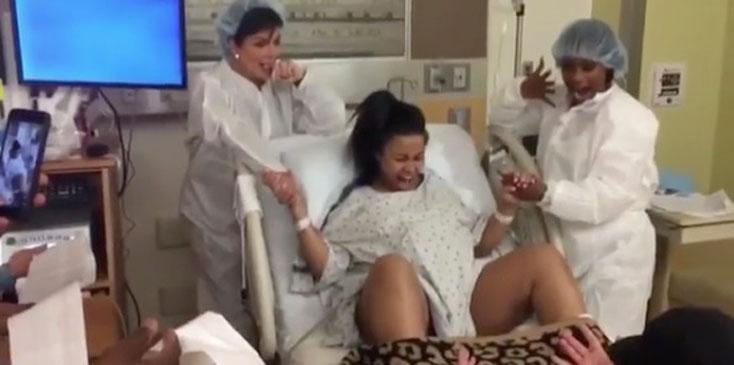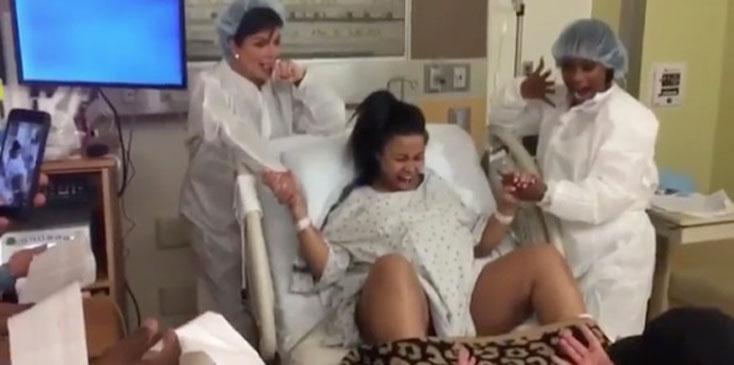 The birth of their first child together should have been one of the most serene moments of their lives, but instead, Rob Kardashian and Blac Chyna experienced endless fights in the hospital at the hands of their loved ones.
Article continues below advertisement
Last week, Dream Kardashian made her highly anticipated entry into the world.
But her grand entrance sparked fights and turmoil, as Kris Jenner was furious that she was given a name that did not begin with K!
Article continues below advertisement
"Kris was there and told both Rob and Chyna that the baby's name needed to start with a K," a source told In Touch. "She said it was all about branding. But they didn't listen."
"Kris was yelling, 'We all agreed as a family it was a K name! I'm so done, I can't believe you reneged on this,' and stormed out screaming," the insider alleged.
Article continues below advertisement
But the problems didn't stop there. Kris also grew annoyed with fellow grandmother Tokyo Toni for embarrassing her at the hospital!
"She was screaming with excitement about the arrival of her new granddaughter," the insider said. "Kris was so embarrassed and had to tell her to keep the noise down. The whole hospital must have heard her shrieking."
Article continues below advertisement
"Then Tokyo Toni kept leaving the room in hopes that she'd 'accidentally' bump into an A-Lister," the source continued. "She thought some of the Kardashians' famous friends would come see the baby."
Between the fights and the stream of visitors who came to take photos with the baby, Blac Chyna grew tired of it all. "She felt woozy and slightly out of it after the surgery. She couldn't deal with everyone invading her space and wanted some time alone to bond with Dream," the insider said. "She screamed at everyone to get out of her room."
Article continues below advertisement
In the end, Amber Rose got the ultimate revenge, defying Kris's orders not to post Dream's photo on social media.
"Amber never would have posted the photo without Chyna's blessing, and it was granted," explained the source. "One thing Amber did know is how much Kris enjoys being in control, and Amber Actually pulled the stunt on purpose. Chyna got a kick out of it. Kris deserved it after all the drama she caused."