PHOTOS
Kris Jenner 'Over The Moon' About Khloe Kardashian's Baby Boy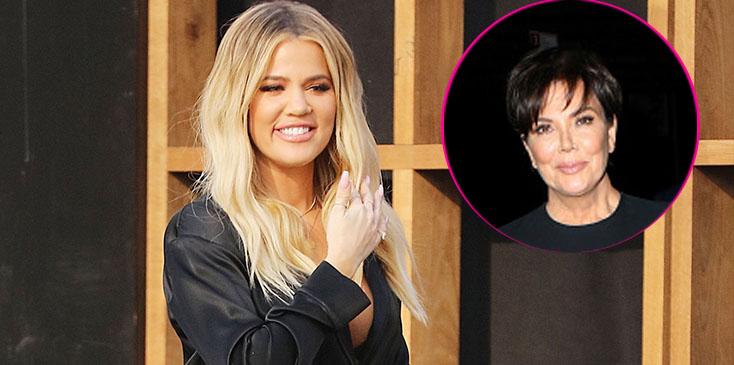 Article continues below advertisement
"We love Tristan Thompson so much, and she's so happy, and she's been through so much," Kris told E! of Khloe. "Just seeing her be able to do something so creative with her denim line Good American — that's her passion. On top of it, to be in such a great place in her personal life is amazing. She's really happy."
"She lives most of the time now in Cleveland, so that's interesting, because she's not around every day," Kris continued. Khloe previously said the long distance relationship with Tristan was "complicated" and "frustrating."
Article continues below advertisement
As for Kylie, who is also expecting, Kris said her makeup mogul daughter will be able to handle the immense responsibility. "I think she is very strong," she said. "I think the strength that she has as a woman and as an entrepreneur, a businessperson, and everything that she's got going on — she's really equipped to handle whatever comes her way. I'm so proud of that kid. She's a good girl with a big heart. "
Kris says she thoroughly enjoys being a grandma! "It's everything — that's my best job, that's my favorite," she said. "It's the best. The kids bring so much joy, and it makes everything worth it. And they see their moms, and me, and their dads, and family, you know, always together — always working together, playing together. When we're off and we have downtime, we're together. And they see that, and they feel that, so it's really special. They bounce around to all their aunties, and to my house, and it's good."
Article continues below advertisement
"They run all over, they have their stuff, Mason's running around with the video games," the momager said. "It's just, like, I thought that those days for me were kind of over because the kids are grown. And then when your babies have babies, it's magic. It really is."
What do you think about three of the Kardashian girls being pregnant at the same time? Let us know in the comments section!