PHOTOS
Curves Ahead! Kris Jenner HIDES Weight Gain AGAIN While Kourtney Kardashian Displays Her Assets In A Sexy Bathing Suit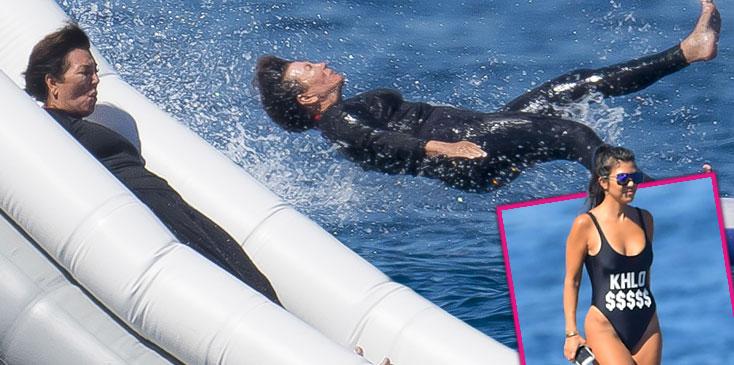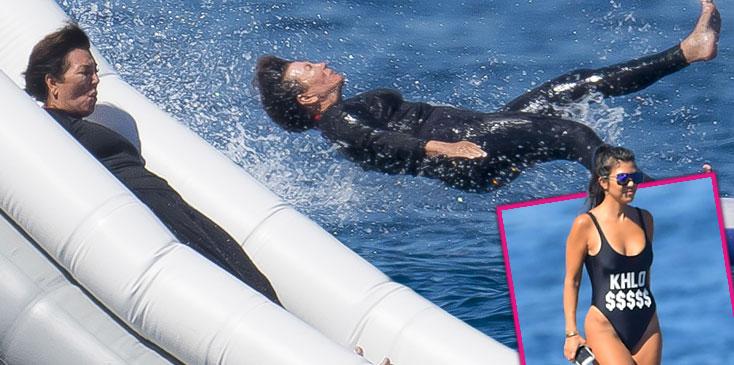 Girl, look at that body! And yes, we're referring to Kourtney Kardashian since Kris Jenner decided to cover everything up during her luxurious vacation in the South of France.
Article continues below advertisement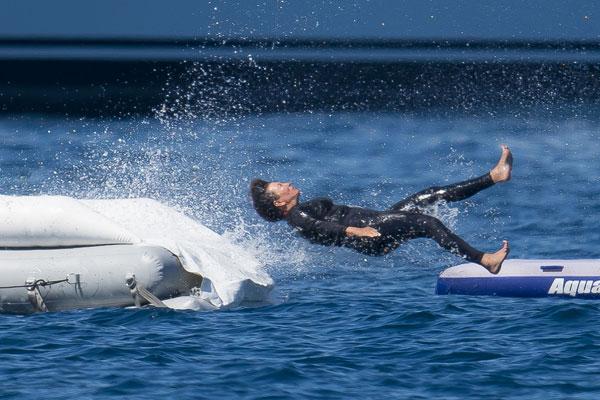 Kris, who even took a dip in the ocean while wearing a towel this week, was not keen on showing off her shape. Still, she seemed to be having a blast while landing in the ocean after riding a huge inflatable slide which was connected to their yacht.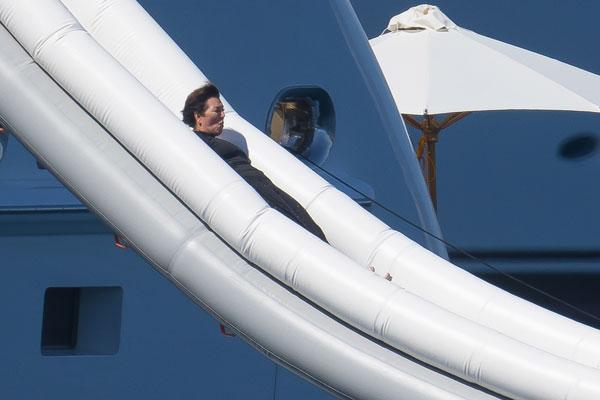 Sources recently told OKMagazine.com that Kris purposely "gained even more in the hope of making some serious cash" through an endorsement deal.
Article continues below advertisement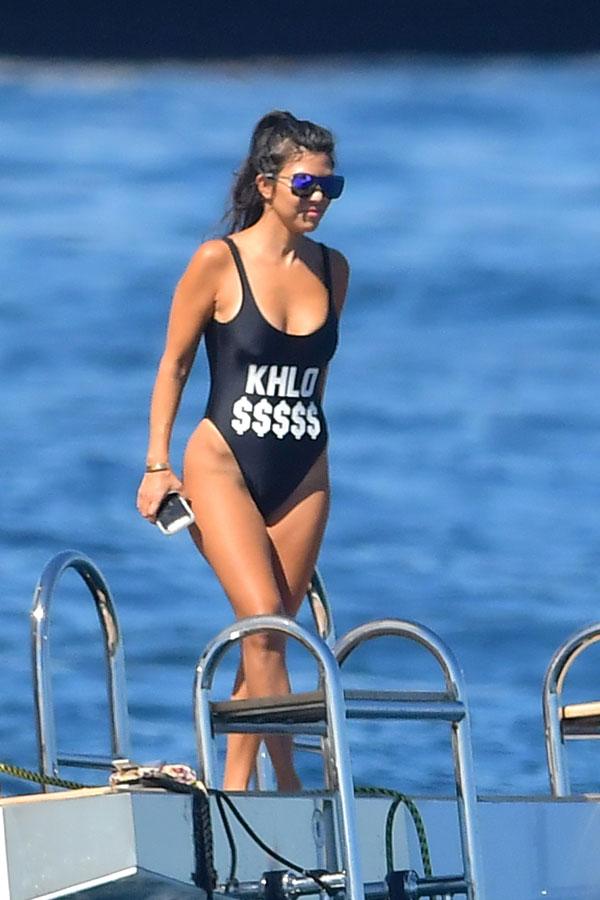 Meanwhile, Kourt was more than willing to put her figure on display, which makes sense given how often she posts her gym workouts on Snapchat.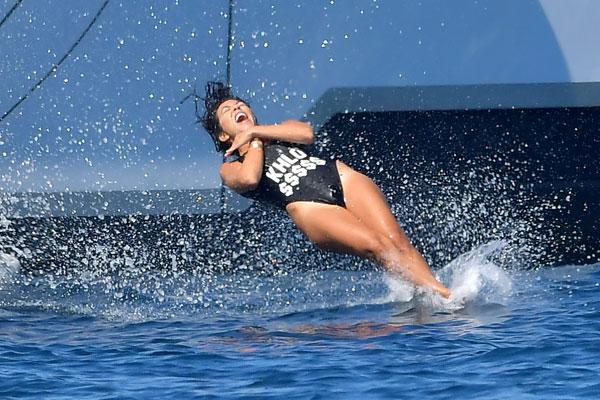 And talk about sisterly love! Despite the fact that Kourt was with her mom and kids, while Khloe is presumably still in Cabo with her new boyfriend, she showed off her close bond with her sister with a "KHLO $$$$$" bathing suit. How cute?!
Article continues below advertisement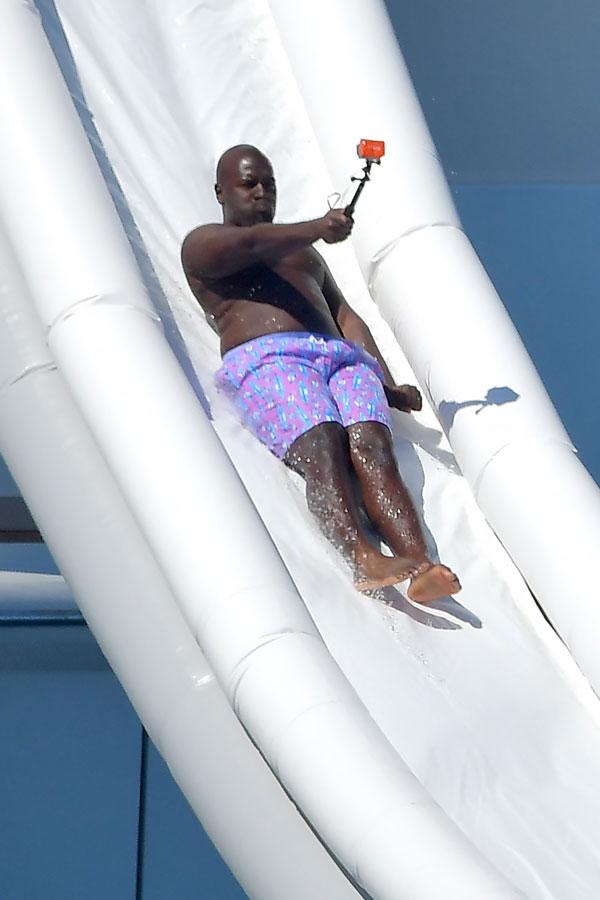 And not to be outdone, Kris' boyfriend Corey Gamble ditched his shirt while riding the slide and brought along his GoPro camera to capture the action.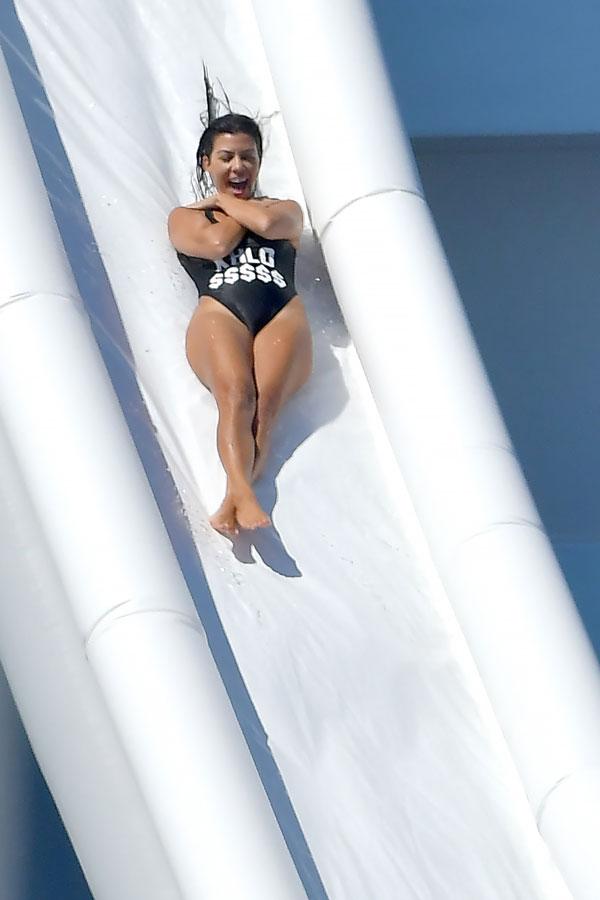 What are your thoughts on their family vacation? Let us know in the comments section.