PHOTOS
Kylie Jenner's Assistant Victoria Villarroel Quits To Become A Social Media Influencer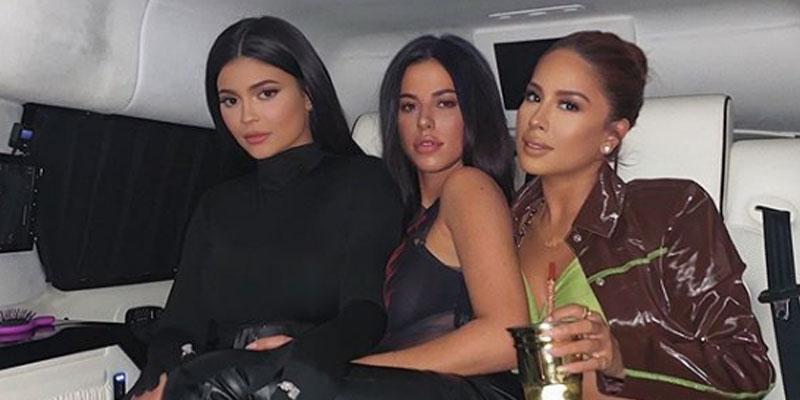 Kylie Jenner's friend and former assistant Victoria Villarroel quit in order to become an Instagram influencer. A source recently revealed to Us Weekly how the 27-year-old is itching to have her own career and how her former employer feels about the switch.
Article continues below advertisement
"Kylie and Victoria are still friends and close," an insider told the outlet. "Kylie doesn't have any bad feelings about Victoria going off to do her own thing and is supportive." Victoria proved that she and Kylie, 22, are still BFFs when on January 13, she shared a snap of the two hanging out inside a luxury car.
Victoria is also besties with the cosmetics mogul's other BFF Stassie Karanikalaou. Both Stassie, 22, and the Venezuelan-American celebrated Christmas 2019 with Kylie and her other friend Yris Palmer.
Article continues below advertisement
Victoria is a photographer as well, according to her website, and she currently boasts over 900K followers on the 'gram. Looks like she's ready to carve her own career path!
MORE ON:
Victoria Villarroel
Kylie has nothing but support for her friends' business adventures and endeavors. The Kylie Skin CEO recently came to cheer on Stassie when she launched her swimwear collection, Stassie x TJ Swim, in 2019.
Article continues below advertisement
In 2016, Victoria shared what it was like working for the Keeping Up With the Kardashians star in a video for Kylie's vlog. "It's work, but it's fun," she said, adding that she sometimes crossed paths with Kylie while working at Kris Jenner's company, Jenner Communications. "I would see Kylie there all the time. I remember it's funny. I saved my number in her phone as 'Victoria the Princess,'" Victoria said. "Like I was very confident back then. Fast forward to now, like a year ago, I came back and I was looking for a job and she needed someone so they just took me."
On January 15, Victoria slammed rumors of a feud between her and Kylie. She wrote on her Instagram Stories, "You guys! Don't believe everything you read, please! This story is false. I worked with Kylie for five years and she became one of my closest friends. We both decided it was time to grow without each other professionally about a year ago! She's still one of my best friends and our relationship has only gotten stronger."
Article continues below advertisement
The mother of one has been keeping her friends very close since the infamous cheating scandal involving her ex-best friend Jordyn Woods came to light in February 2019.
"Kylie keeps those in her intimate circle very close," an insider told Us Weekly in July 2019. "Kylie's friends support her by being faithful and trustworthy. Her family and closest friends have definitely been there to support her though everything and her great family life and booming business is amazing right now."
What are your thoughts on Victoria quitting her job? Sound off in the comments below!