PHOTOS
'I Love You, T!' Kylie Jenner Gets A SHOCKINGLY Expensive Gift From Tyga For Her Birthday — See What It Is!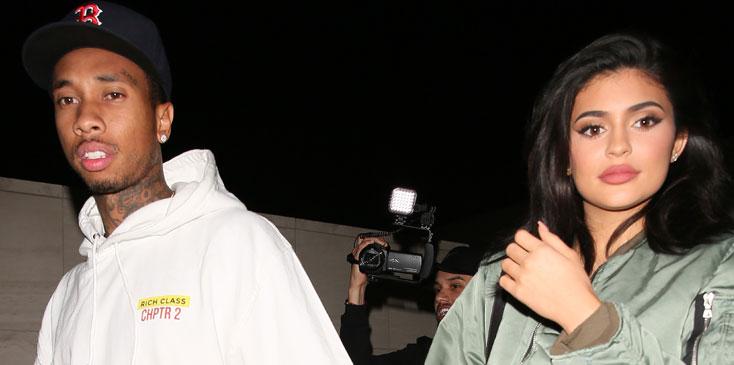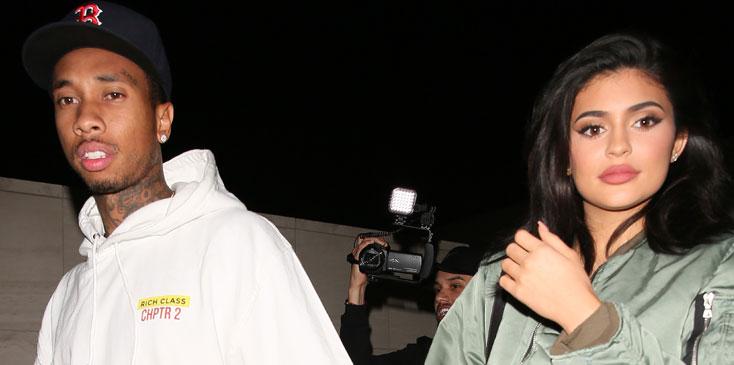 Say what you will about Tyga, but he certainly knows how to give a great gift! The 26-year-old rapper added to Kylie Jenner's long list of hot rides by giving her a gorgeous new black Mercedes-Maybach luxury car.
Article continues below advertisement
The reality star was more than surprised as she walked up to car, and of course the whole thing was captured on her Snapchat. "I love you, T!" Kylie confessed as she saw her latest present.
Kylie turns 19-years-old this week, and she'll have another 6-figure vehicle to pull up to her party in. The Maybach usually retails at nearly $200,000!
Article continues below advertisement
Last year, Tyga surprised his girlfriend in front of her friends when she gave her a $320,000 white Ferrari, and despite the fact that he has made headlines for reportedly facing money problems, he evidently has no problem pulling out his wallet for Kylie!
Meanwhile, though Kylie has been with Tyga for nearly two years, according to RadarOnline, her family still doesn't favor him, and they expressed their disdain for him earlier this month duing her birthday bash! "None of Kylie's family likes Tyga and they let it be known last night," a guest said at the time. "They all just think that he is such a creep! Kylie was so upset at how they continue to throw him shade, even at her birthday!" Maybe his latest gift for the teen will win them over though!
What are your thoughts on Kylie's sleek new ride? Let us know in the comments section.