PHOTOS
Kylie Jenner Makes Sure To Cover Up In First Appearance Since Baby Shocker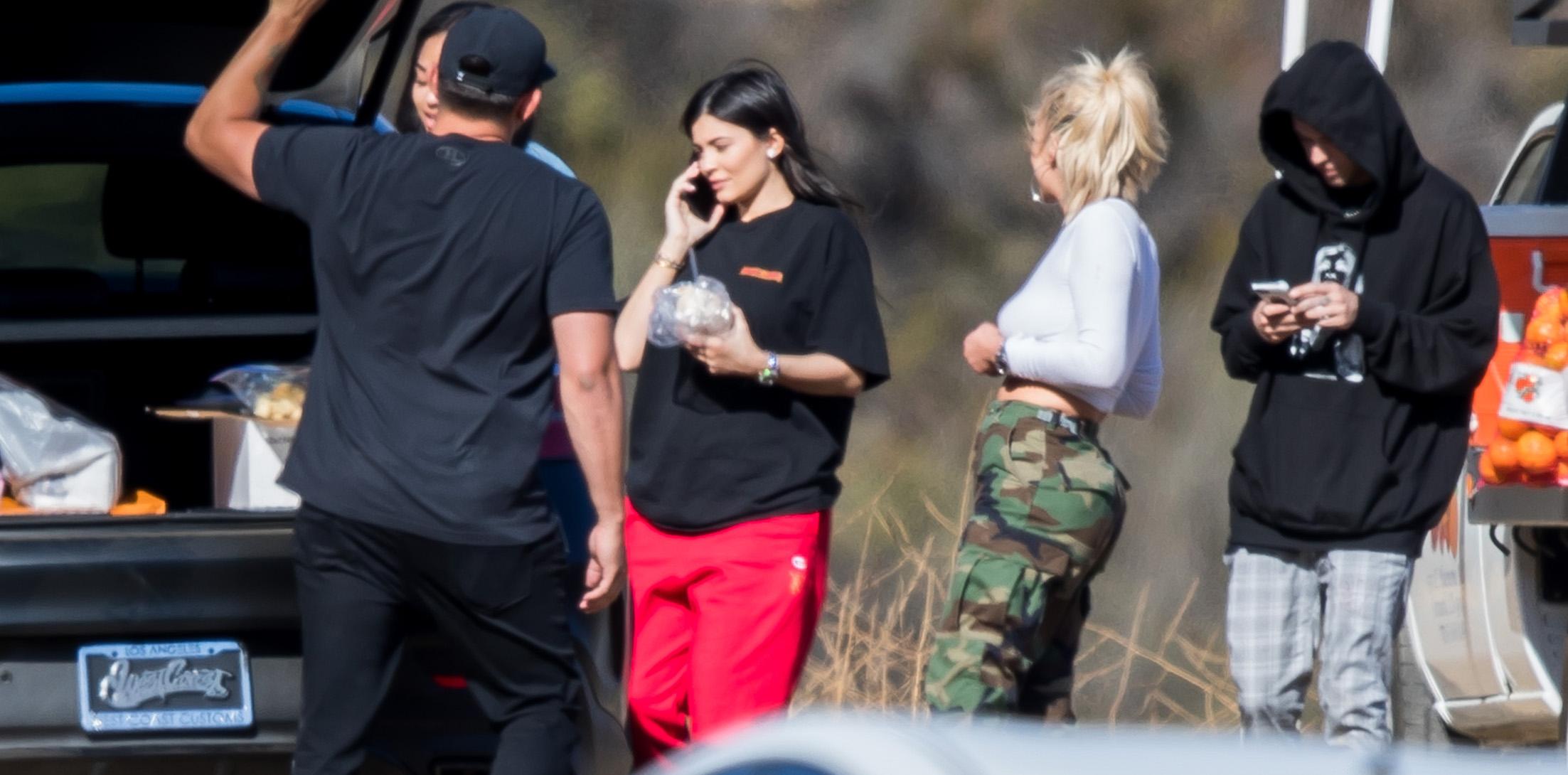 Kylie Jenner already has a glow! The 20-year-old reality star, who is reportedly pregnant with a baby girl, was spotted for the first time since the explosive reports surfaced that the youngest Kardashian sister is expecting. She was not seen with her baby's father, Travis Scott, though she later joined him for the iHeartRadio Music Festival. But in the meantime, Kylie was joined by her best friends, including Jordyn Woods, as they sipped on healthy drinks before heading back home.
Article continues below advertisement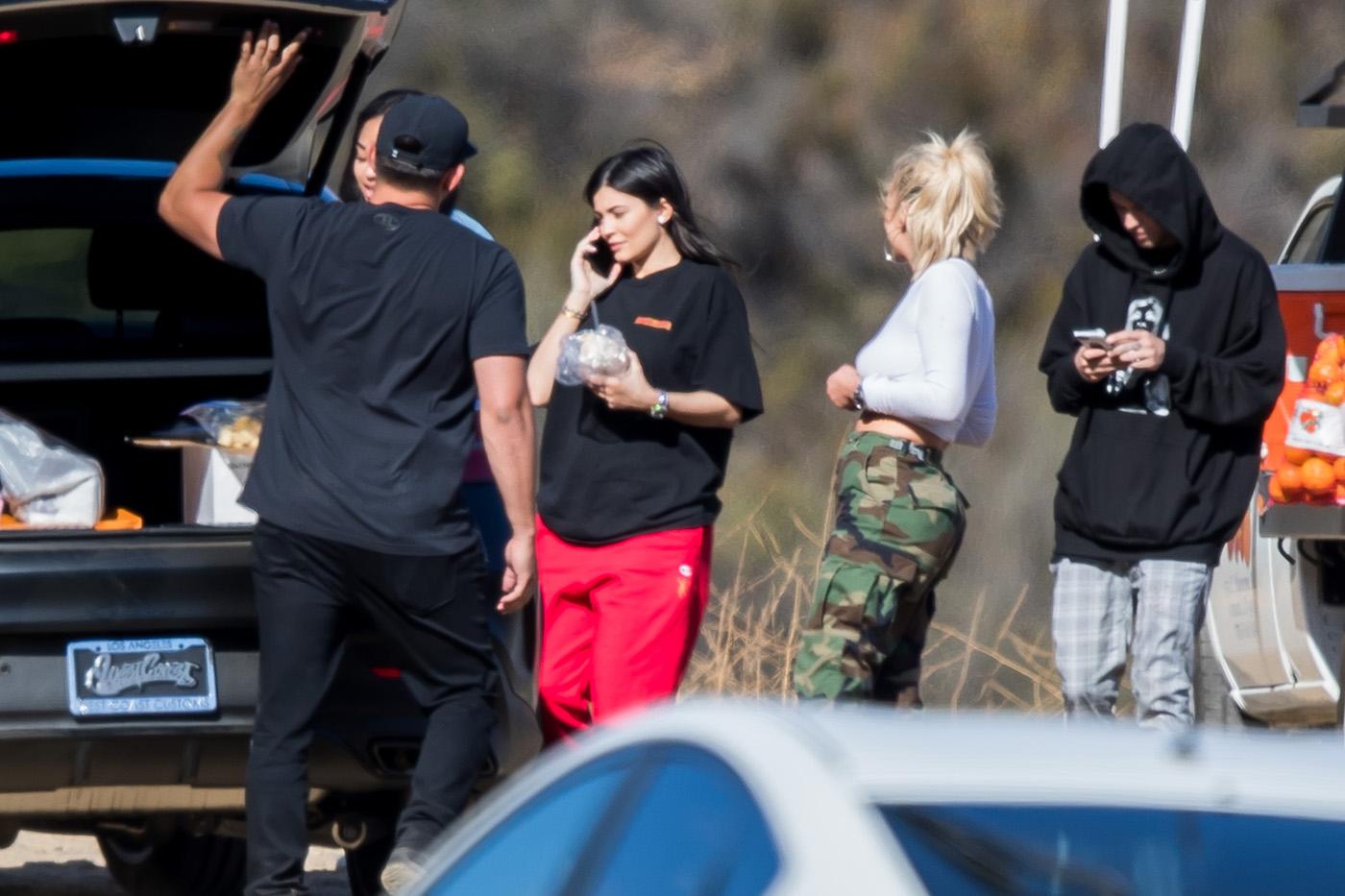 Kylie, who has remained quiet about the reports, covered up big time in a huge black shirt and red sweatpants. While she sometimes dresses for comfort, she is usually the first one to show her washboard abs off.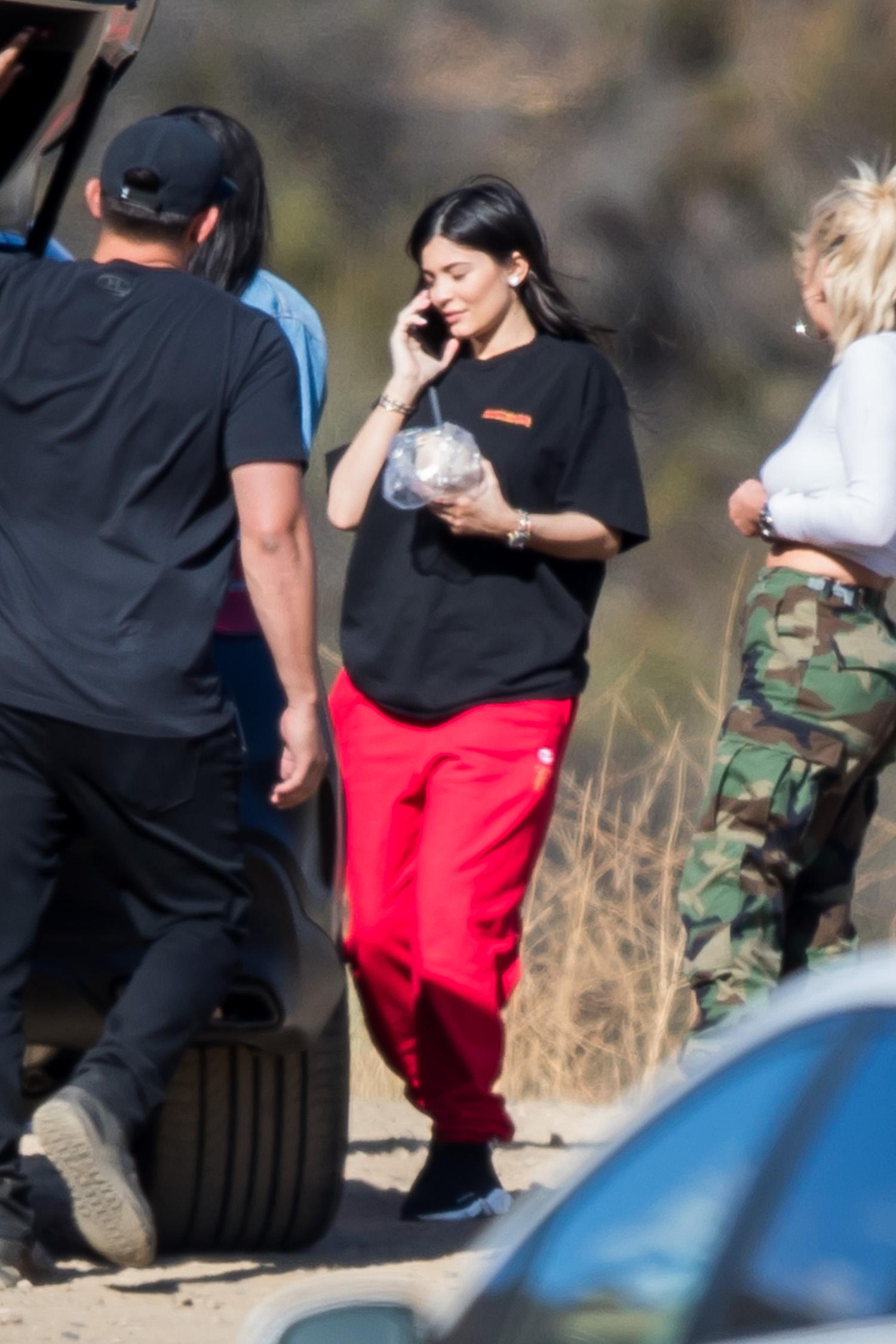 Travis has also kept quiet, but his friend, French Montana, who is also close to Kylie, told E! "If she is pregnant and that's true, I'm gonna be bringing my gift. Much blessings to her that's like my little sister. Shout out to the whole family."
Article continues below advertisement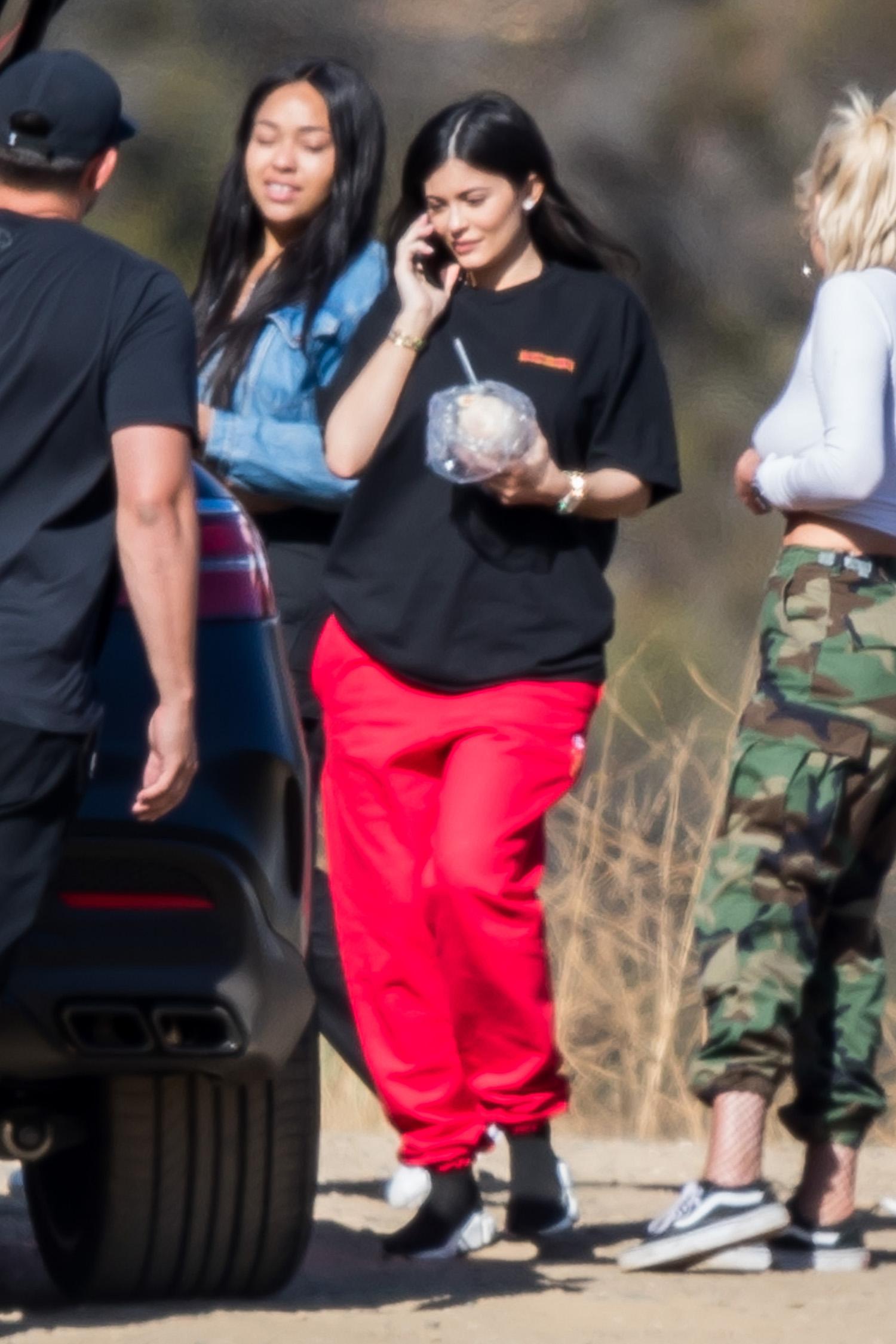 But Kris doesn't seem that convinced just yet about her daughter adding a baby to the mix. While in Milan for fashion week, she said, "I just woke up this morning," Kris replied. "She's not confirmed anything. I think it's kind of wild that everyone is just assuming that that's just happening."
MORE ON:
celeb pregnancies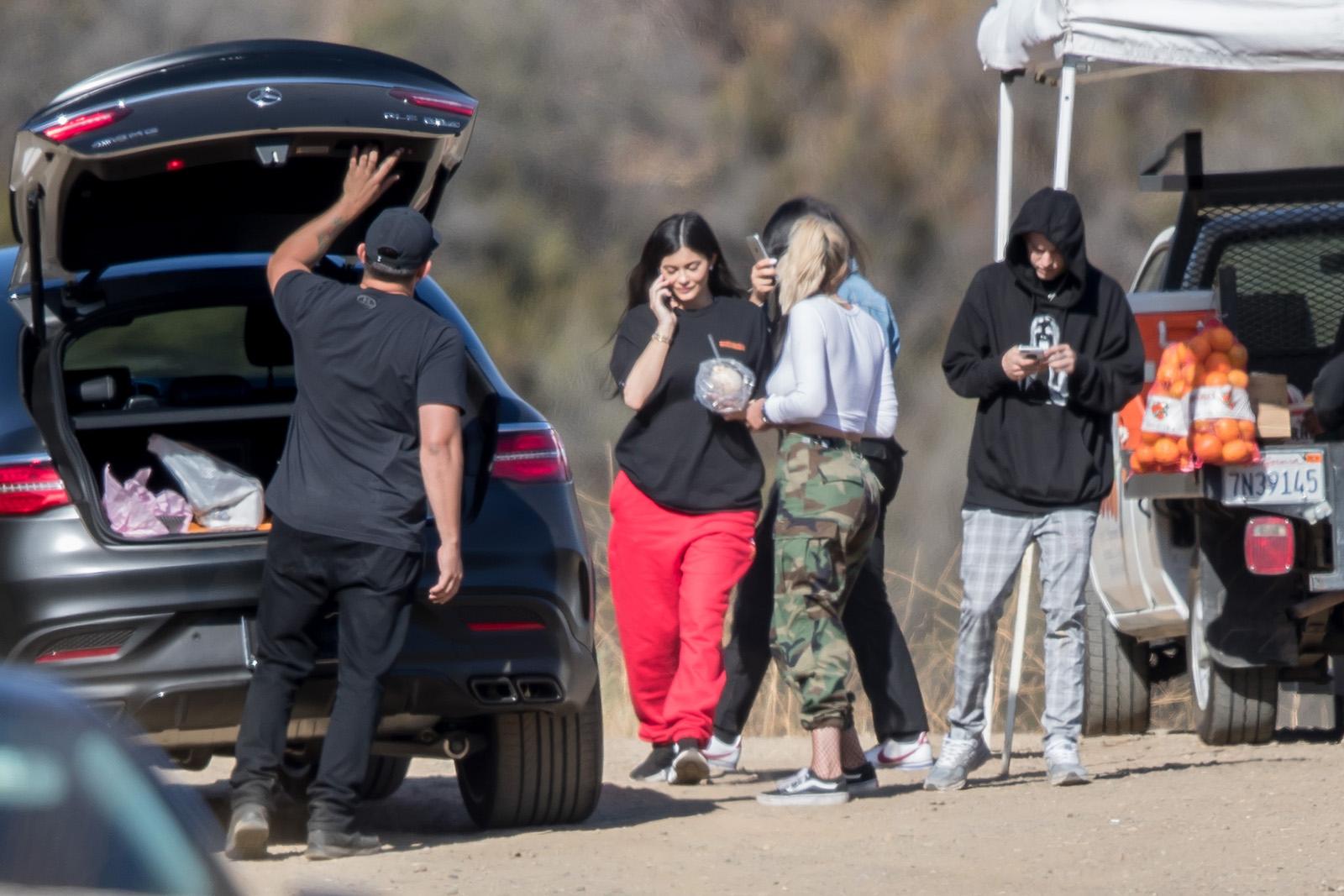 She added, "Something happens every single day. You never know what is going to break at any moment." That's certainly not a denial!
Article continues below advertisement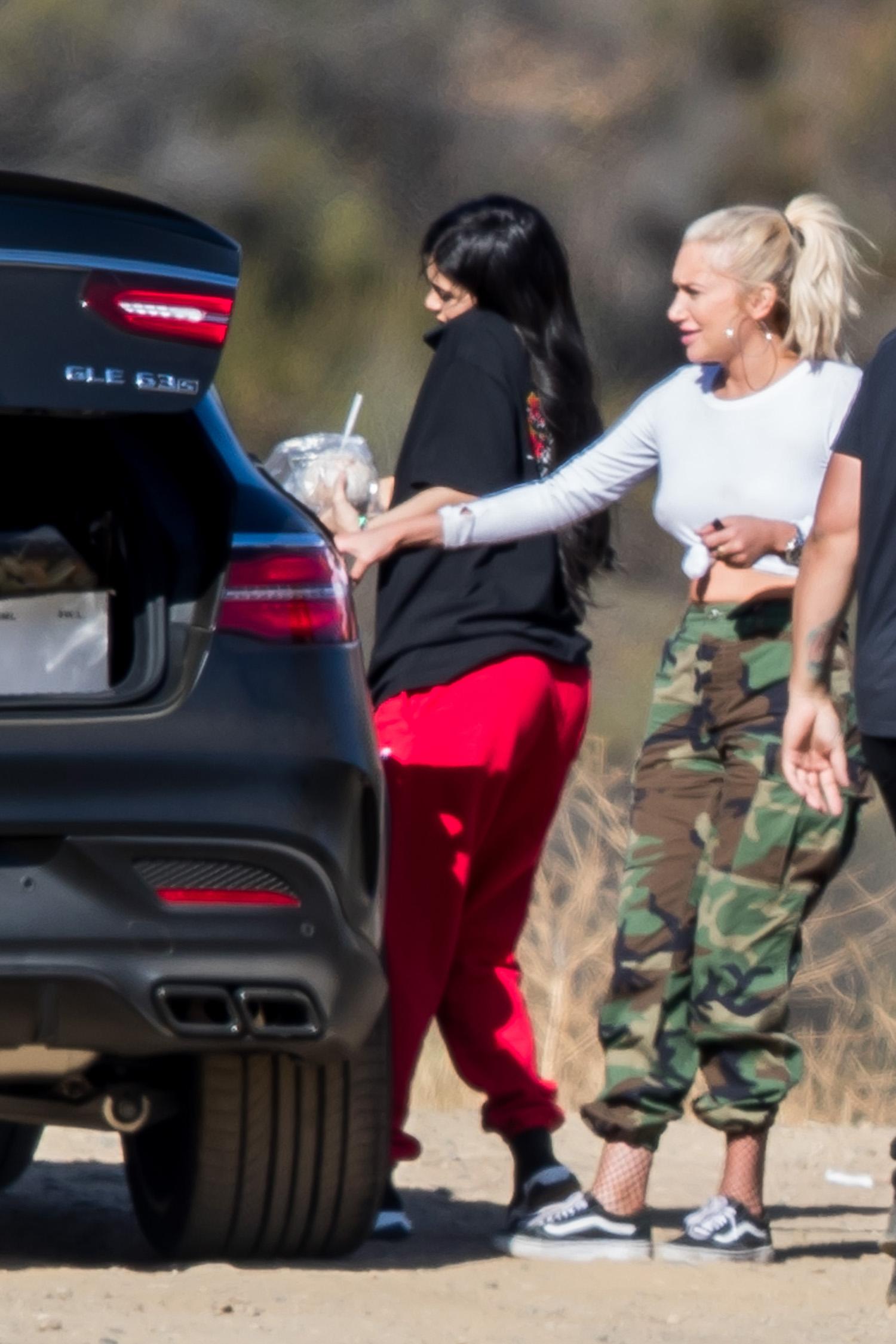 After Kylie hung out with her friends, she actually headed to Vegas to be with Travis at the festival, and watched him from a VIP platform.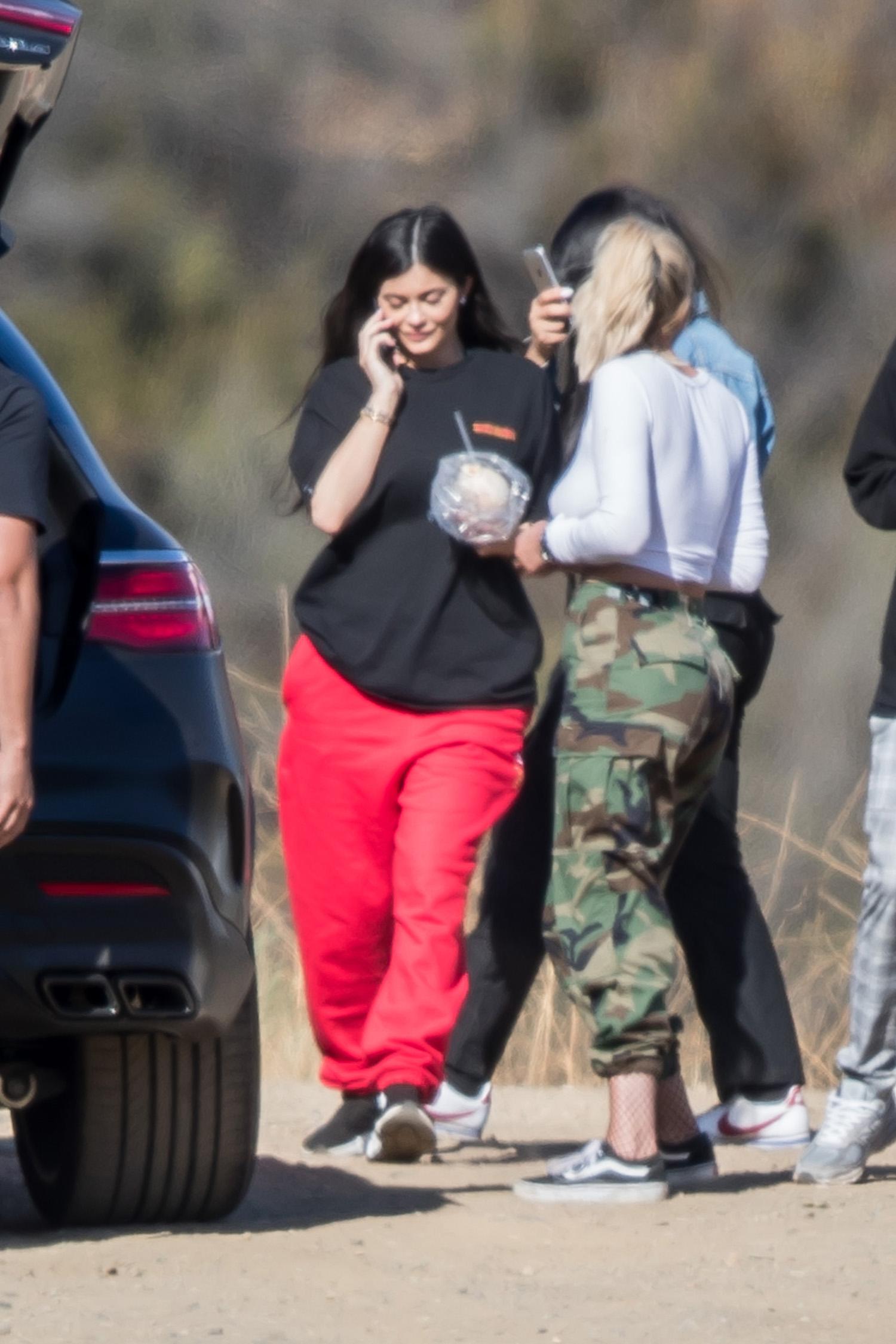 What are your thoughts on her baggy look? Let us know in the comments section.