PHOTOS
Kylie Jenner Gives A Tour Of Her Massive Luxe Handbag Collection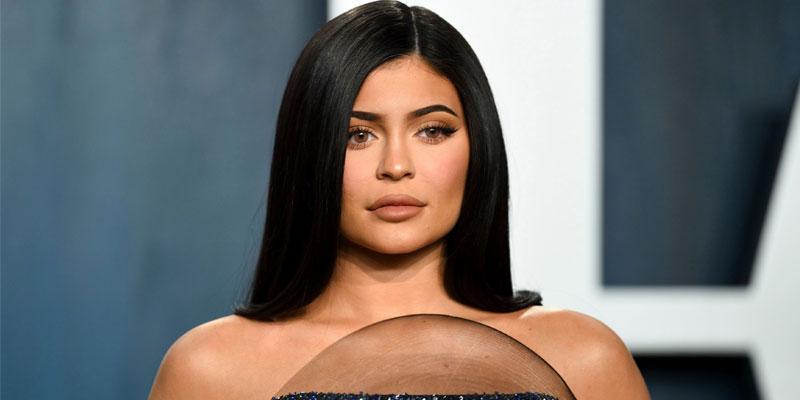 Kylie Jenner's purse collection is out of this world. On Sunday, February 16, the Kylie Cosmetics founder, 22, gave fans a tour of her lavish handbag collection on her Instagram Story.
Article continues below advertisement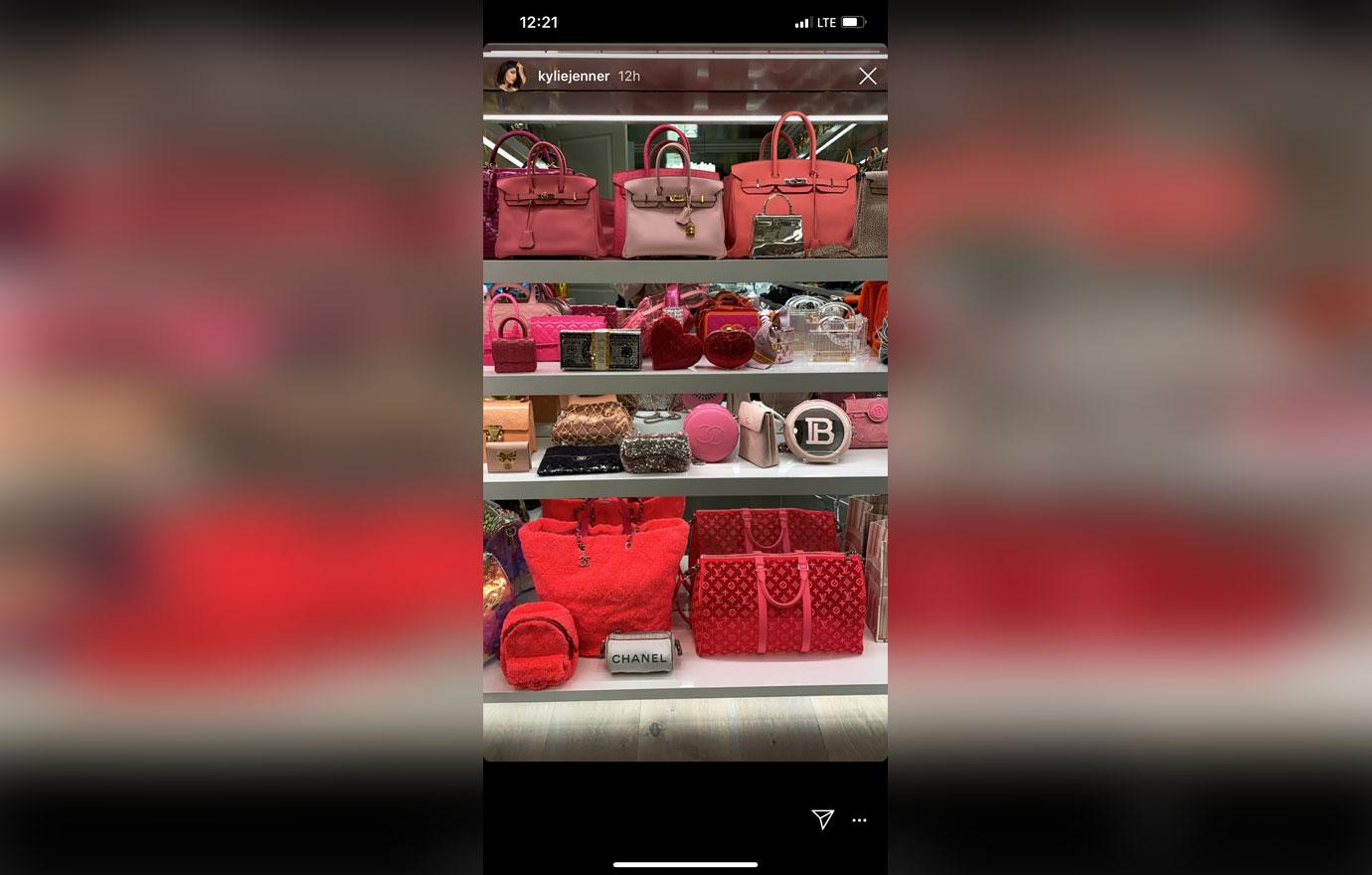 Kylie showed off her assortment of purses which included pieces from luxury brands such as Hermès, Chanel and Balmain. The Keeping Up with the Kardashian star's bags were neatly color-coordinated.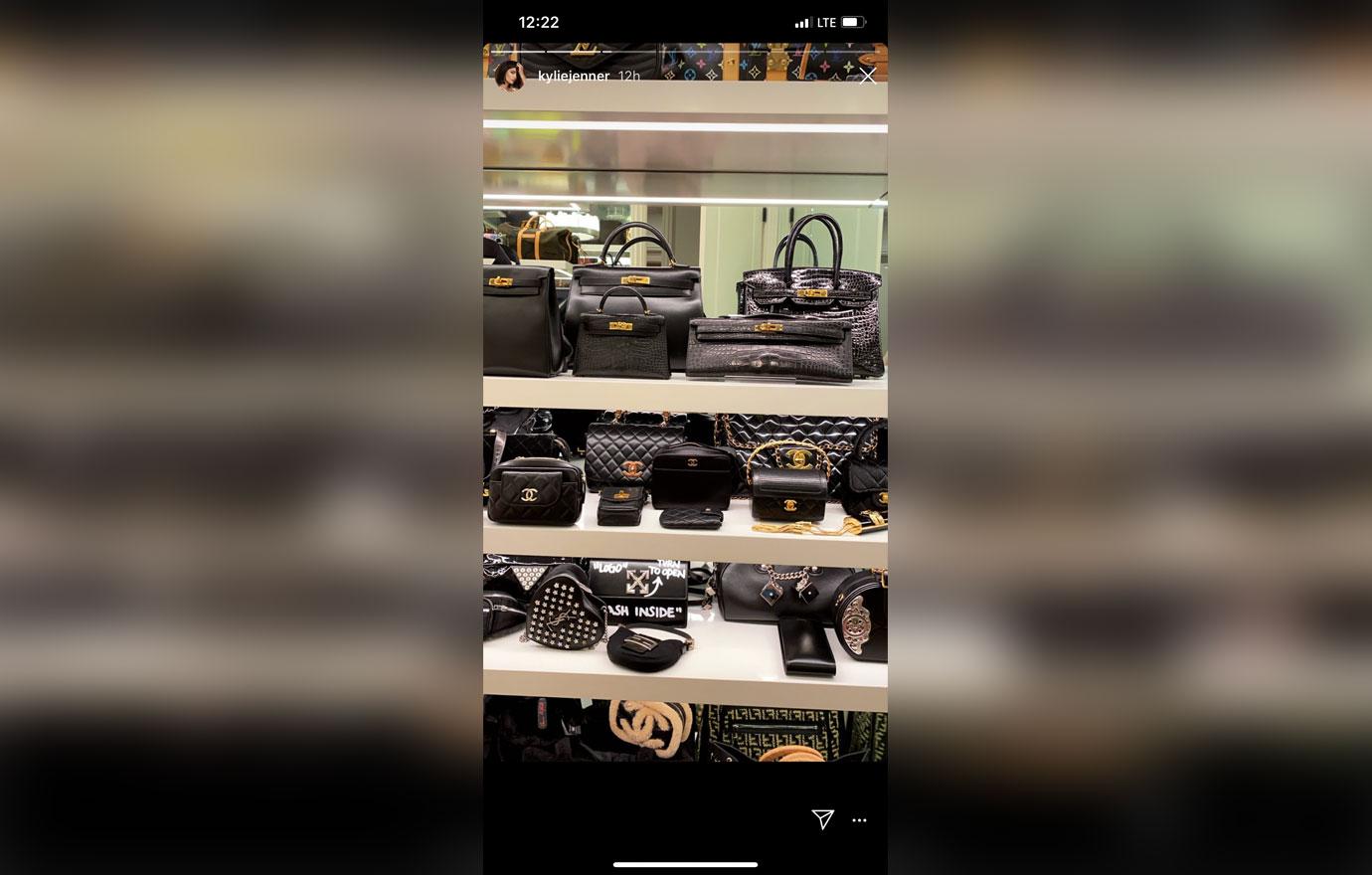 The beauty influencer also shared a photo of the black-themed section of her collection which featured signature bags from Saint Laurent and Fendi. Among the pack was a black Off-White 1.4 Jitney bag that featured the words "Logo", "Turn To Open," and "Cash Inside." The little number has been retailed at $1,300.
Article continues below advertisement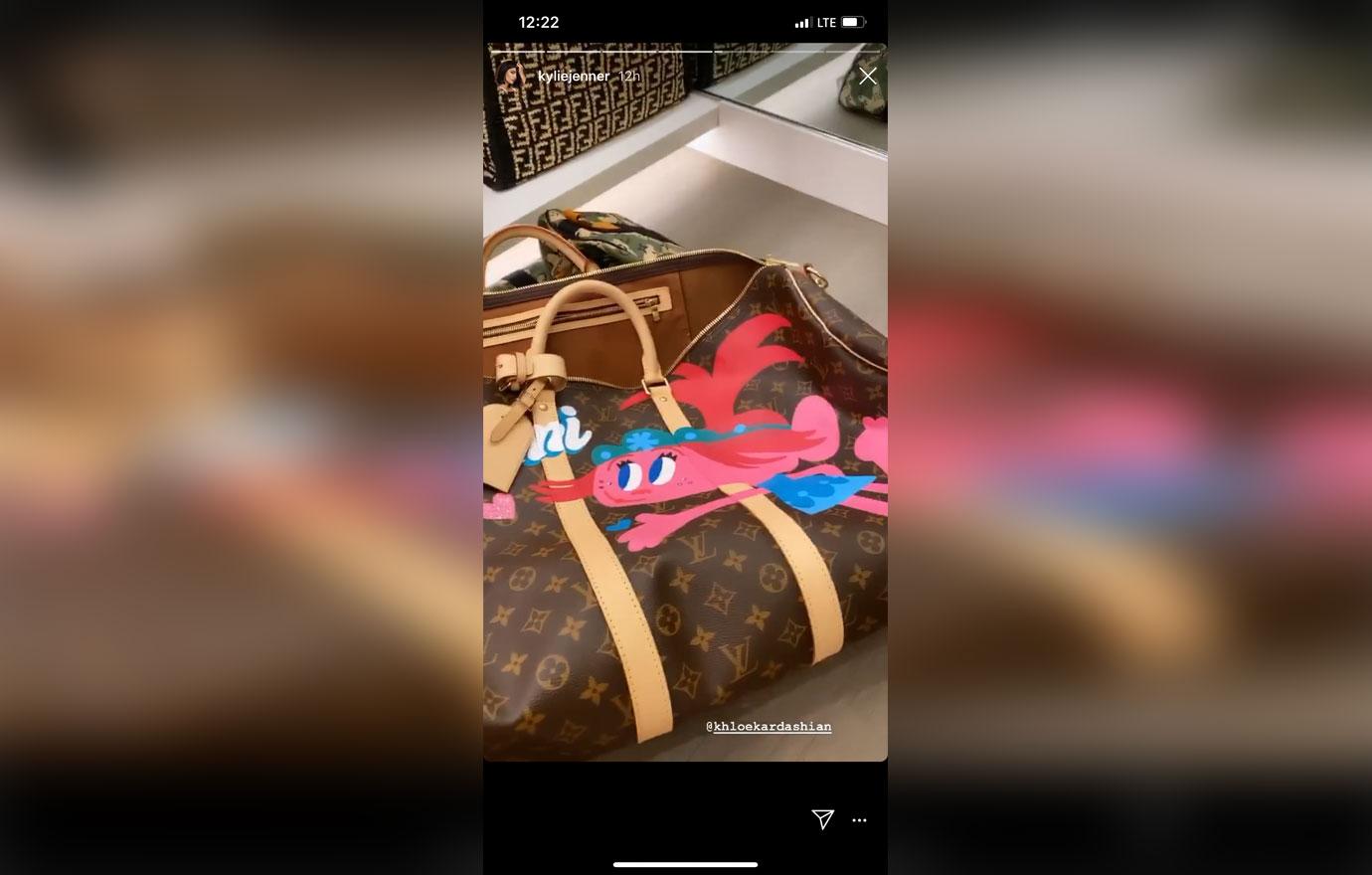 Shortly after, the reality star gave viewers a peek at her daughter Stormi Webster's new Louis Vuitton bag which featured characters from the animated film Trolls. The adorable accessory was gifted to the 2-year-old by her aunt Khloe Kardashian. "Look what Khloe got Stormi for her birthday," the Kylie could be heard saying in the clip. "Honestly cannot wait for our next vacation and Cooper's on here."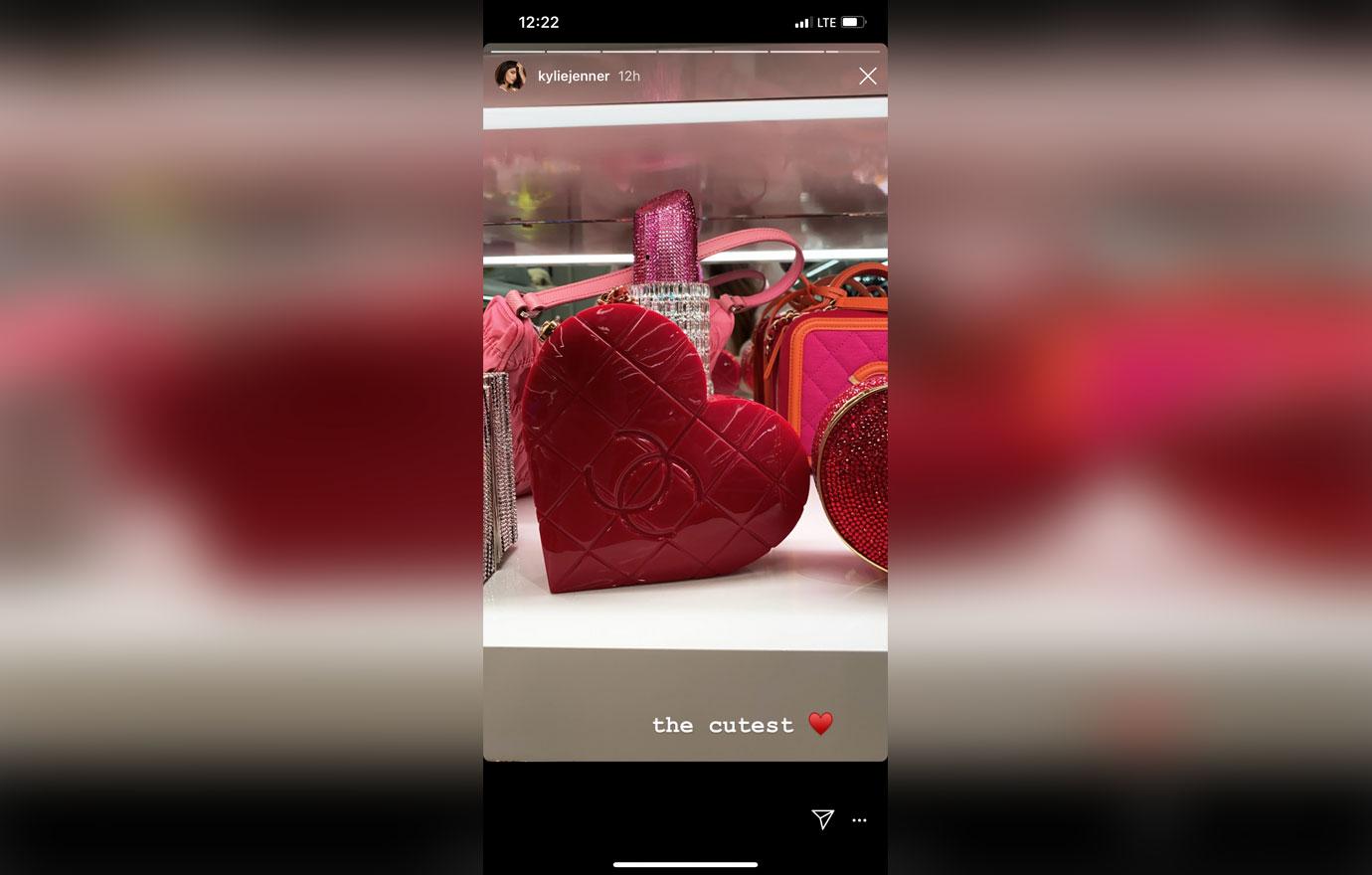 In the final snap of her presentation, the reality star showed off a petit red vintage quilted heart-shaped Chanel bag. "The cutest red heart emoji," Kylie wrote alongside the photo.
Article continues below advertisement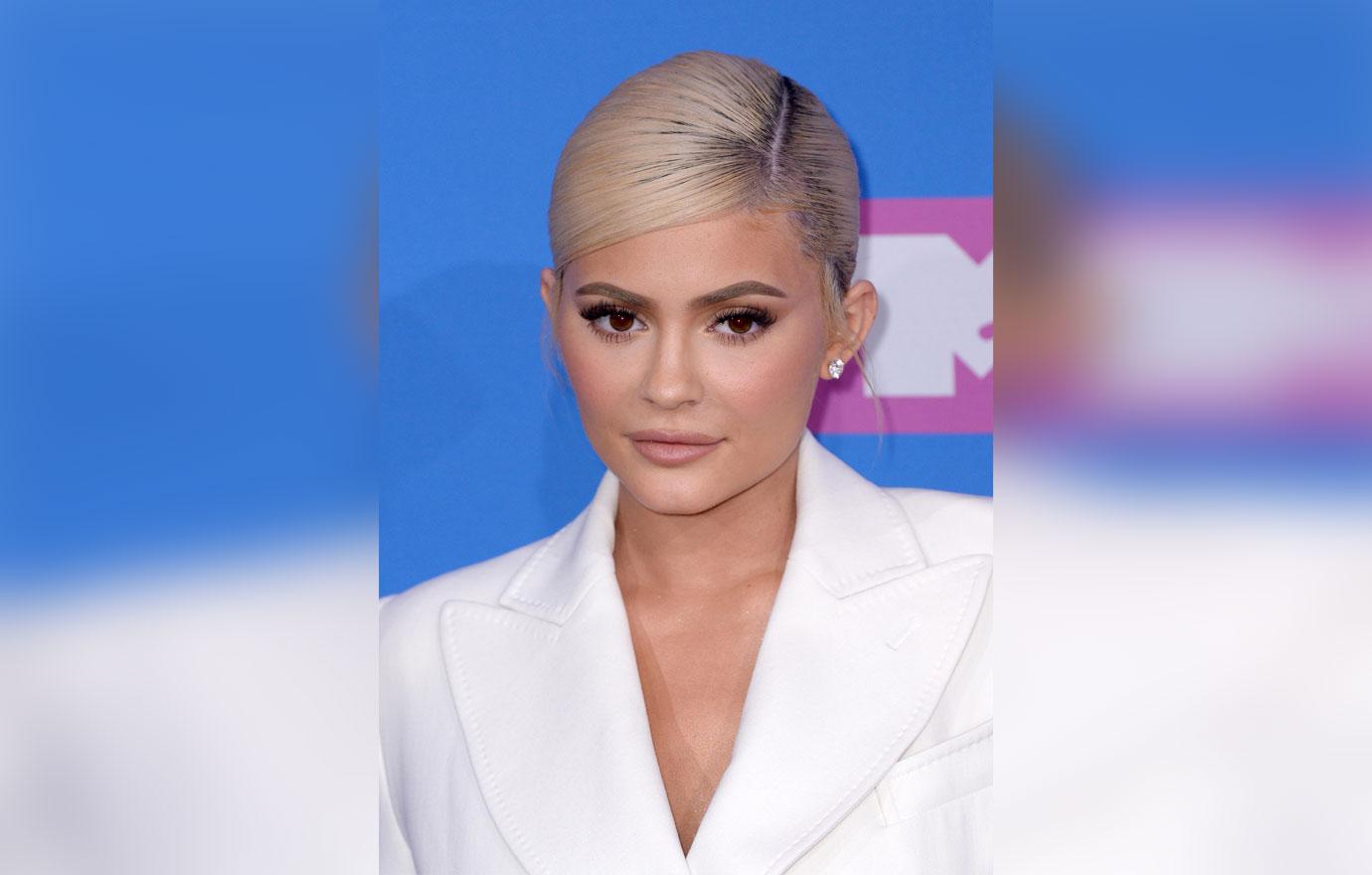 Kylie gave fans their first tease at her handbag closet on her YouTube channel in August 2018. She flaunted her colossal collection of Hermès Birkin bags and the entire Louis Vuitton x Supreme collaboration she owned.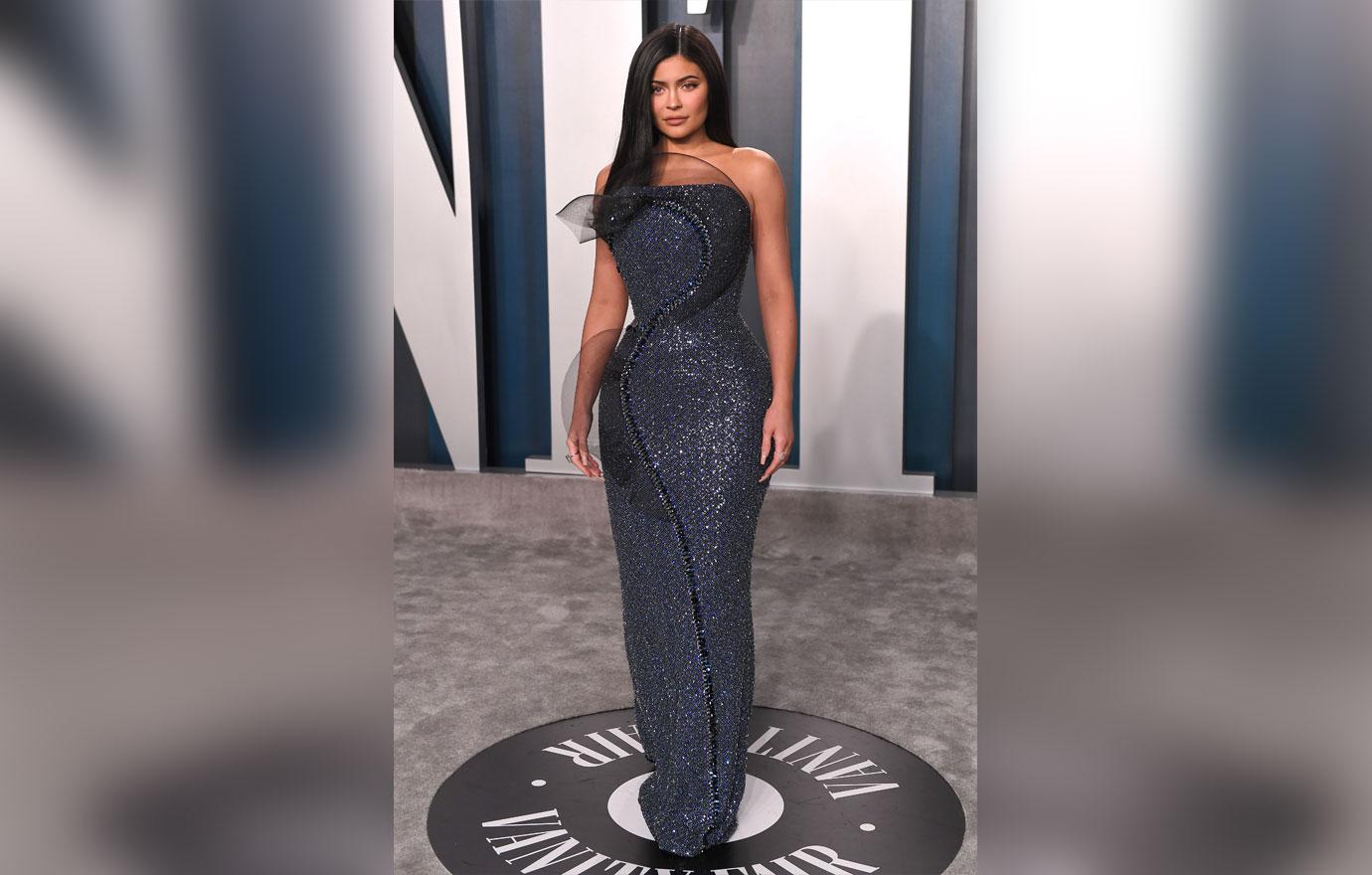 At the time, the reality star revealed that she was saving her crocodile Hermès Birkin for her daughter, calling her collection "investments." Kylie also noted that the mini pink Birkin sister Kourtney Kardashian gave her was very special to her because it was going to be Stormi's first purse.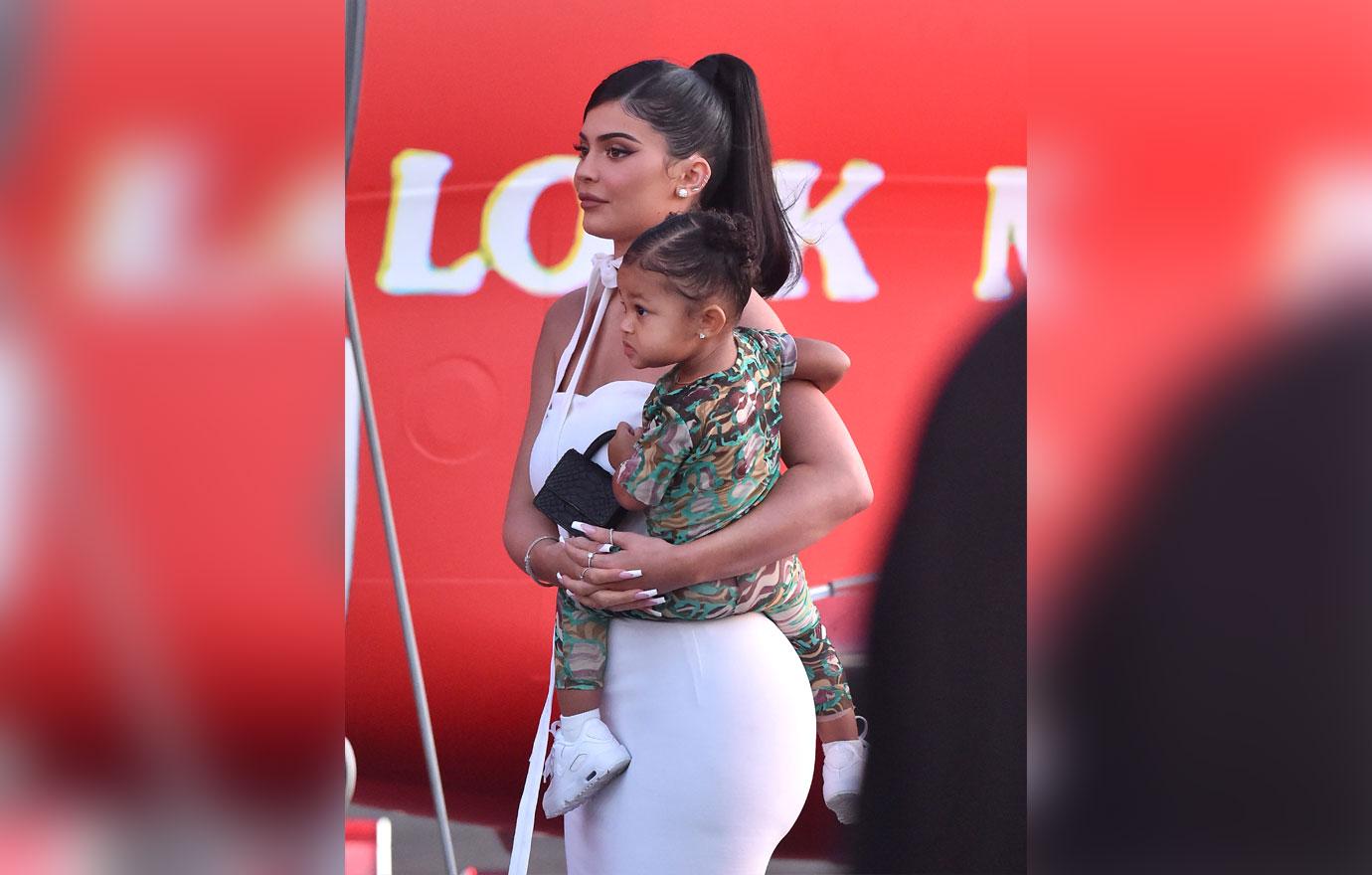 "Kourtney gave me this, which I think is super cute. I was really surprised because I feel like Kourtney never really cares about Christmas gifts, so when she gave me this last year it was really special," Kylie explained. "This one I'm definitely going to let Stormi wear probably when she says, 'Mommy I want to carry a purse.'"
What are your thoughts on Kylie's handbag collection? Sound off in the comments.