PHOTOS
Kylie Jenner & Khloé Kardashian Joke About Having 'So Many Babies' in New Lip Kit Video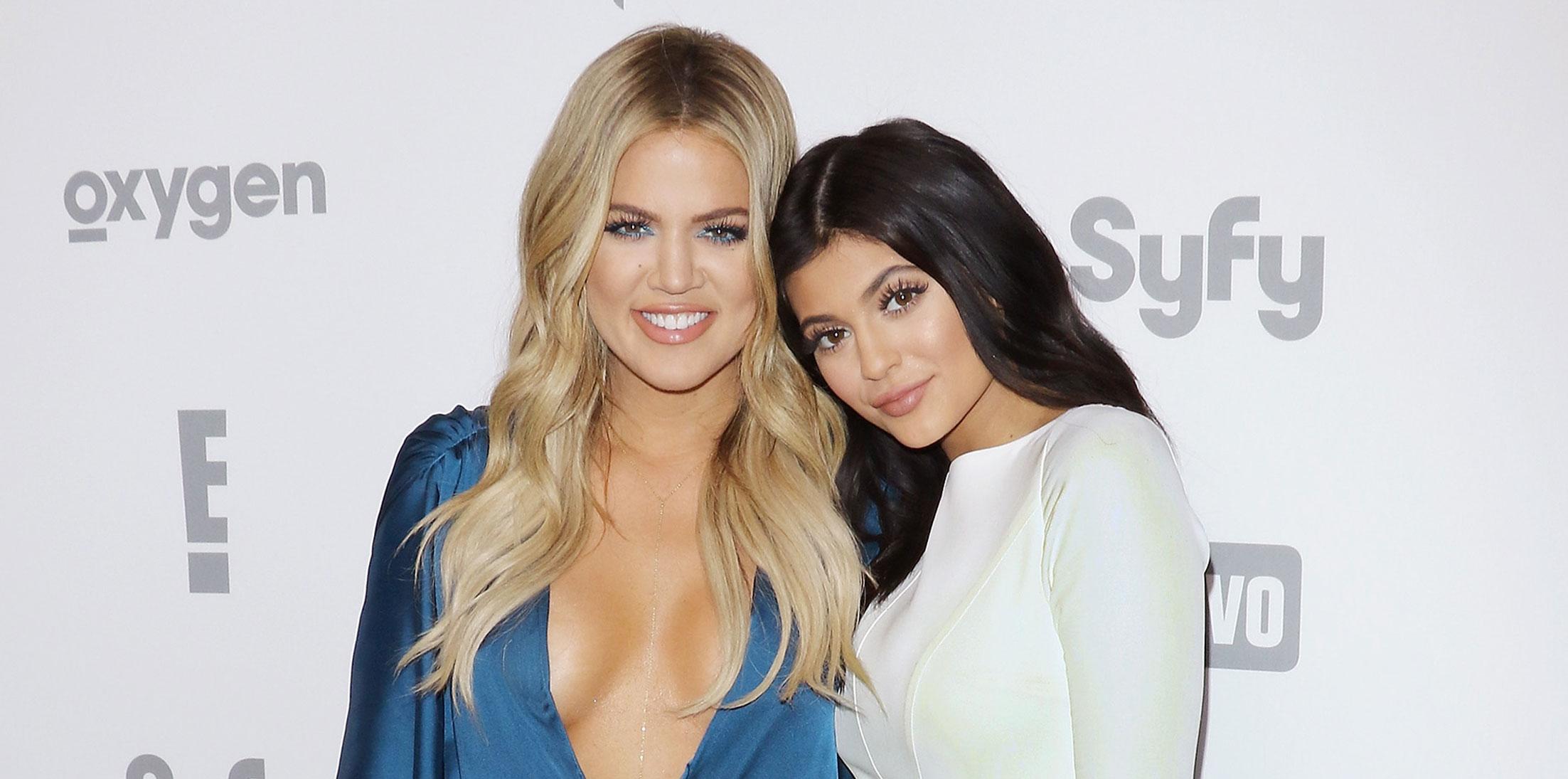 Khloe Kardashian and Kylie Jenner have a lot in common — blonde hair (at the moment), full lips, and now, babies! The two sisters are both expecting their first child in February next year. On top of prepping for babies together, the sisters also teamed up in a new YouTube video to promote their newest Lip Kit collaboration for Kylie Cosmetics. In the middle of talking about the new In Love with the Koko Kollection, the sisters joked about having "so many babies" together. Click through to see the video!
Article continues below advertisement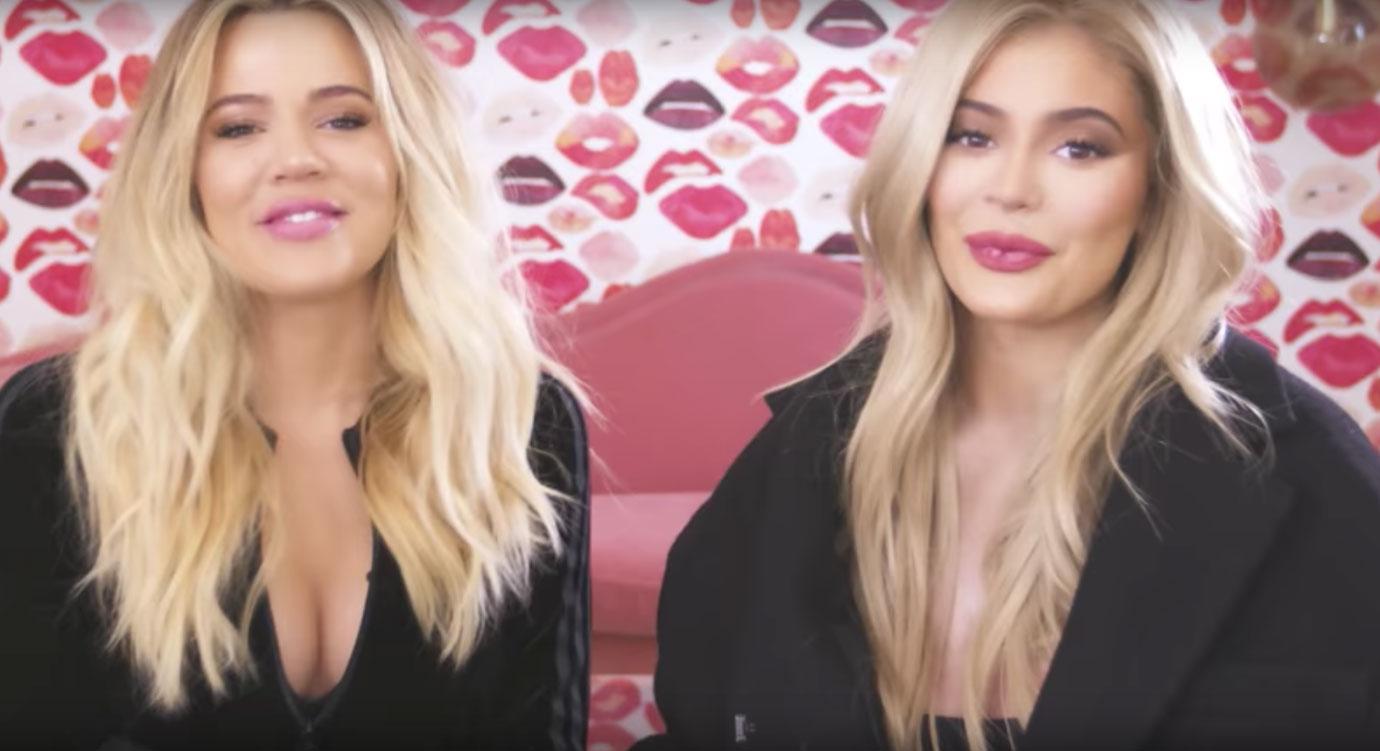 As the video began, Khloe joked, "Don't get us mixed up." Kylie dyed her hair blonde and even wore black to match her big sis in the vid. Despite the 13-year age gap, these two sisters do practically look identical. "We're like twins today!" Khloe said.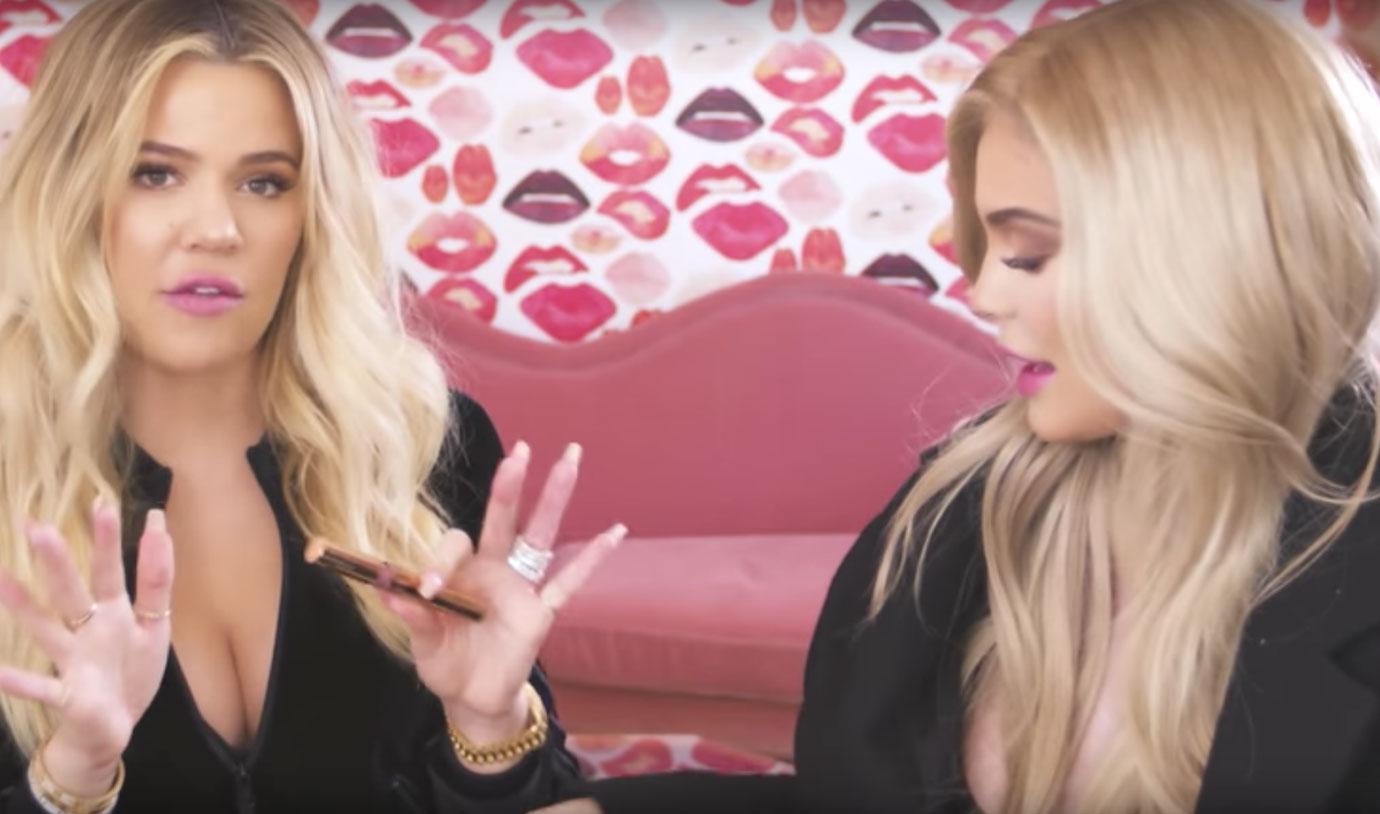 At first, Khloe and Kylie stuck to talking about the lip glosses in their "kollection." Khloe explained the glosses' names — like Doll, Bunny, and Baby Girl — are all terms of endearment between the sisters and their mom, Kris Jenner.
Article continues below advertisement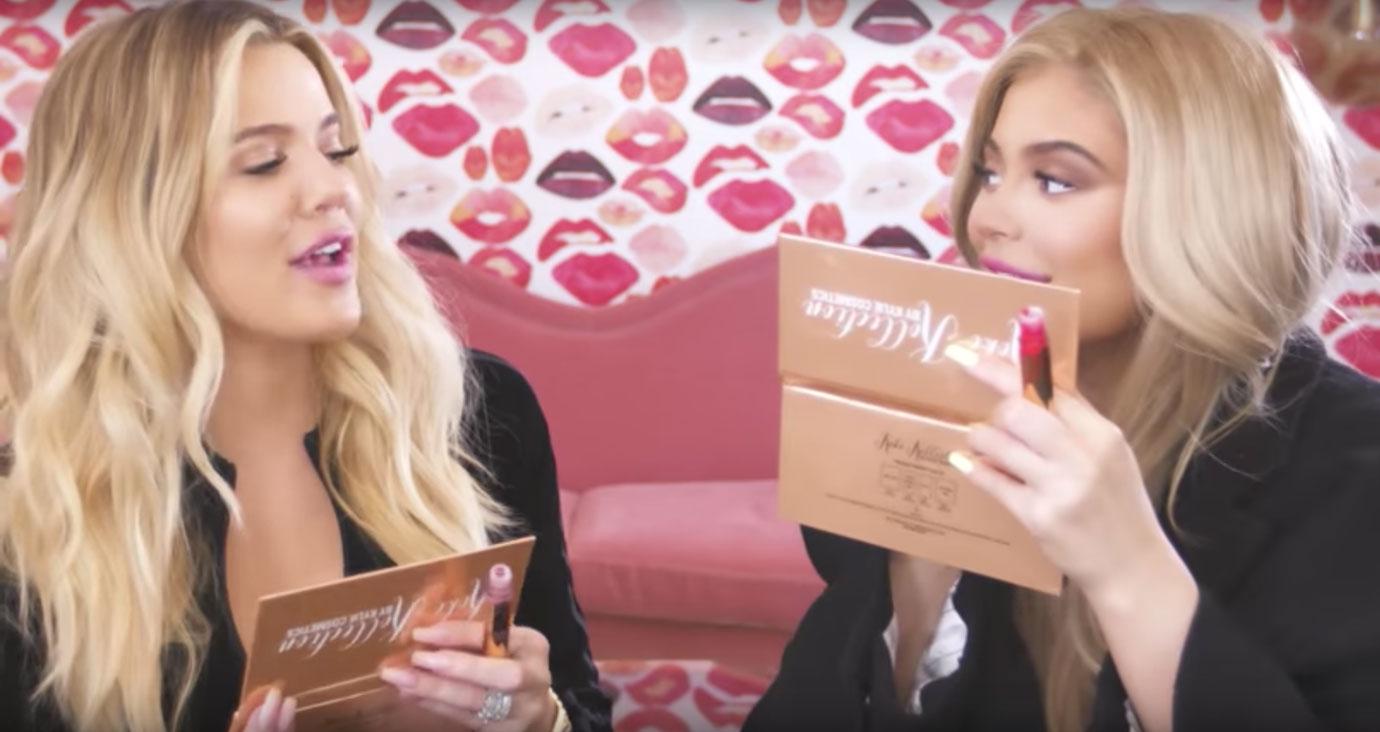 Then Khloe and Kylie tested out their new product. "I love to see how Kylie does it, by the way," Khloe said of her sister's lip gloss-applying skills. "She's the queen."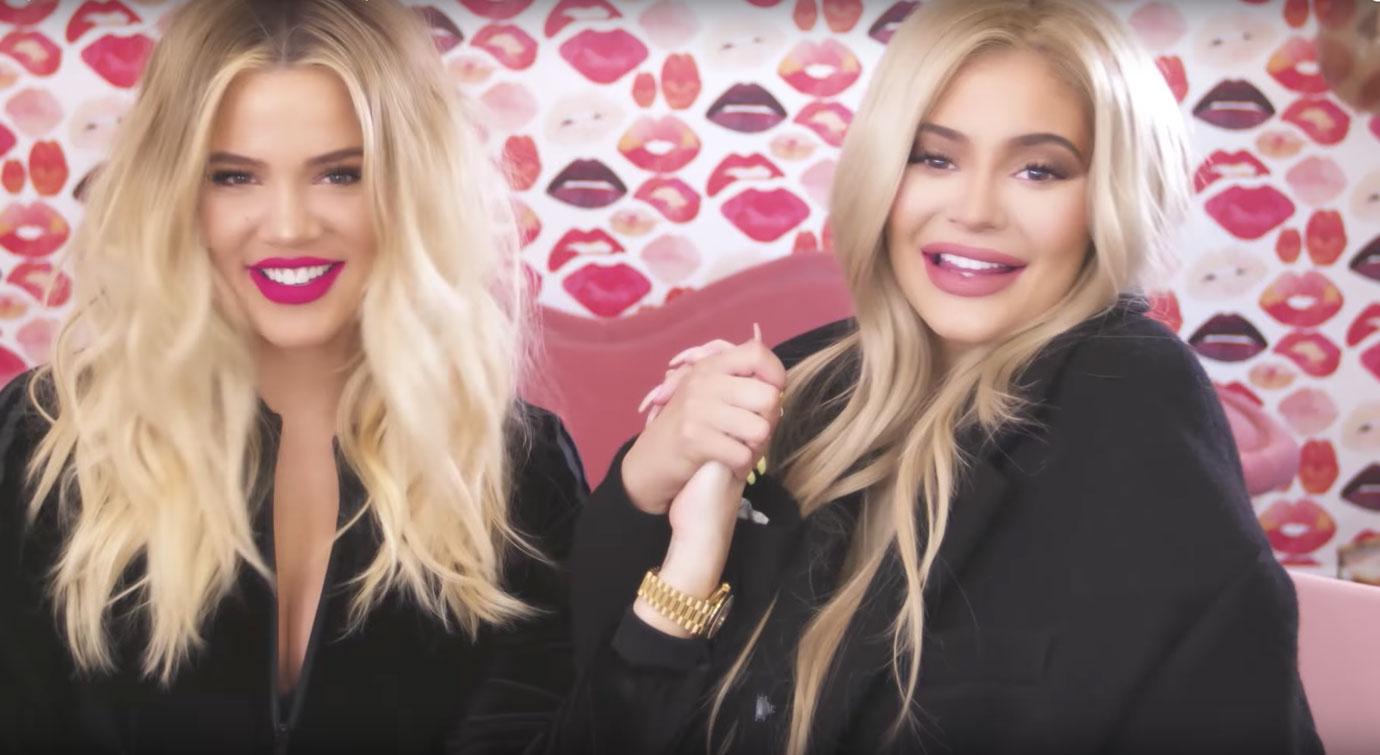 After testing out the colors, Khloe said, "We created them. It's our baby together, we have eight!" Kylie replied, "We have so many babies, who knew?"
Article continues below advertisement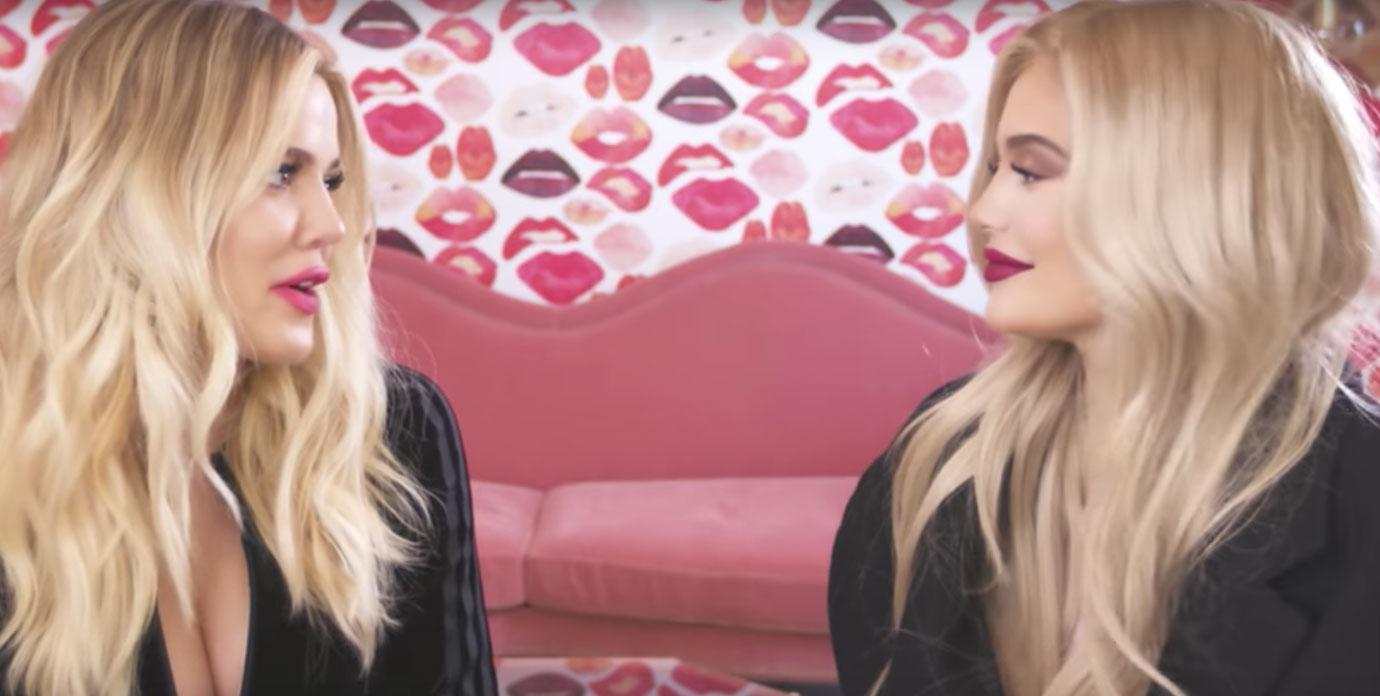 Watch Kylie and Kendall's video here! What do you think of Khloe and Kylie joking about having "so many babies?" Sound off in the comments below.