PHOTOS
Besties Who Brunch! Kylie Jenner & Pia Mia Hold Hands, Wear Matching Outfits On Girls Day Out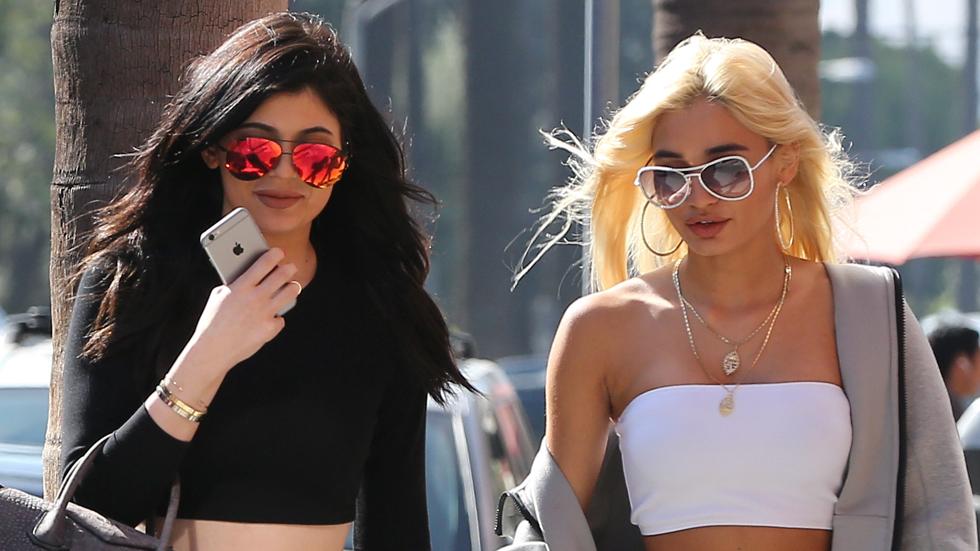 Kylie Jenner and singer Pia Mia Perez are spotted holding hands as they enjoy an afternoon trip to the spa along Bedford Drive in Beverly Hills, Ca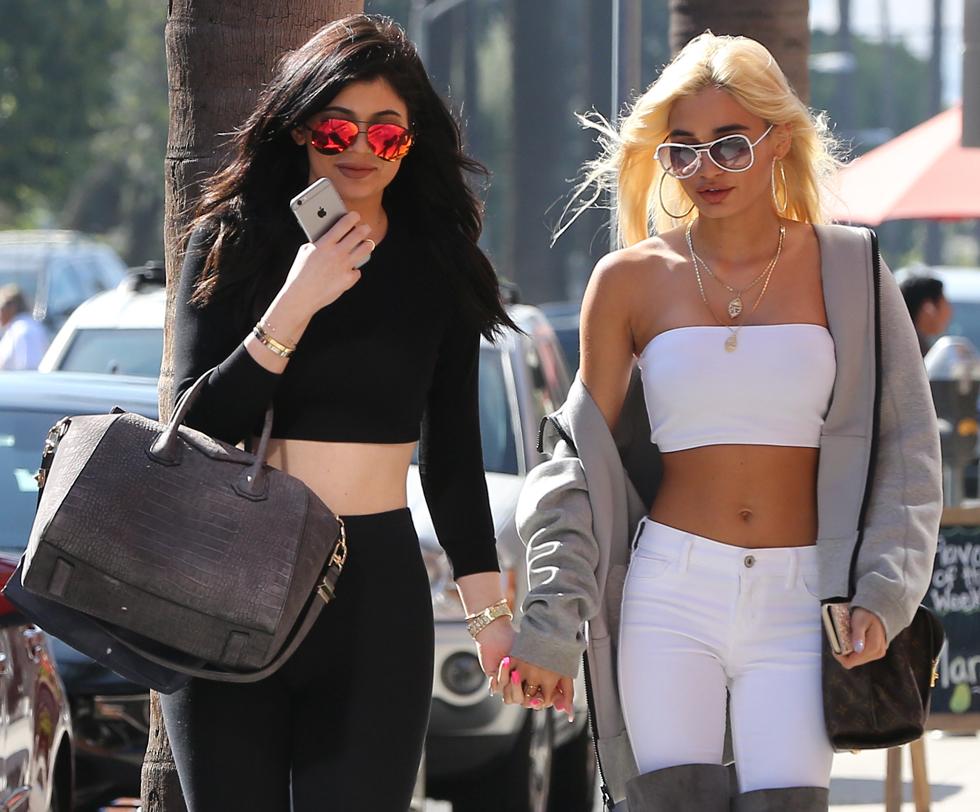 In most of the instances in which Kylie Jenner is snapped by the paparazzi she's either with her family or her boyfriend, Tyga, but even famous teens like Kylie need a little girls' time! The 17-year-old was spotted out with her bestie, Pia Mia Perez, wearing adorably matching outfits.
Article continues below advertisement
Kylie and her pal rip it up in BH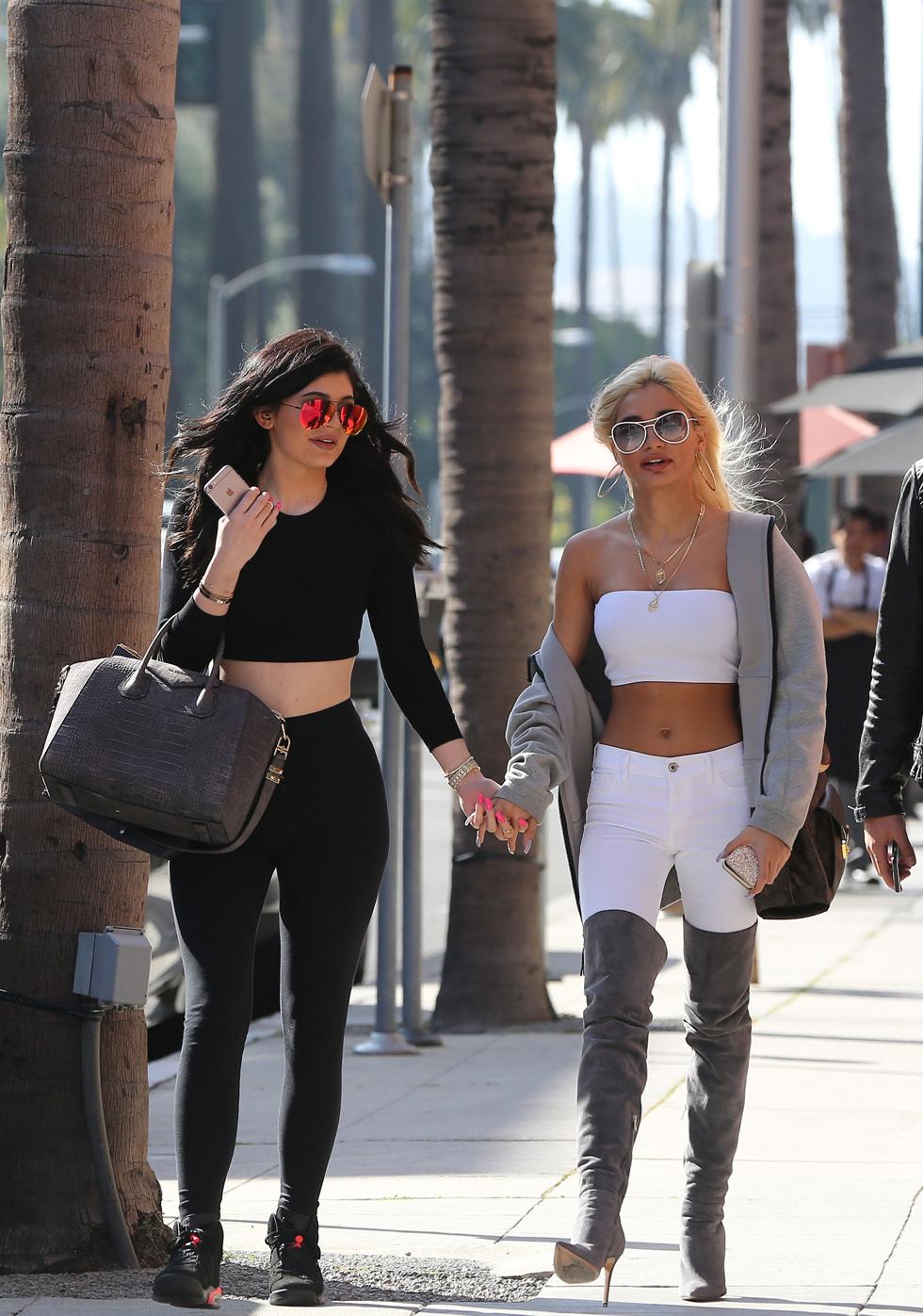 Both Kylie and her singer/songwriter best friend (who's appeared on a few episodes of Keeping Up With The Kardashians) wore big sunnies and similar outfits. Kylie opted for black leggings and a matching crop top, while Pia wore the same thing but in white. The girls even held hands as they made their way through Beverly Hills.
Kylie Jenner at Urth Cafe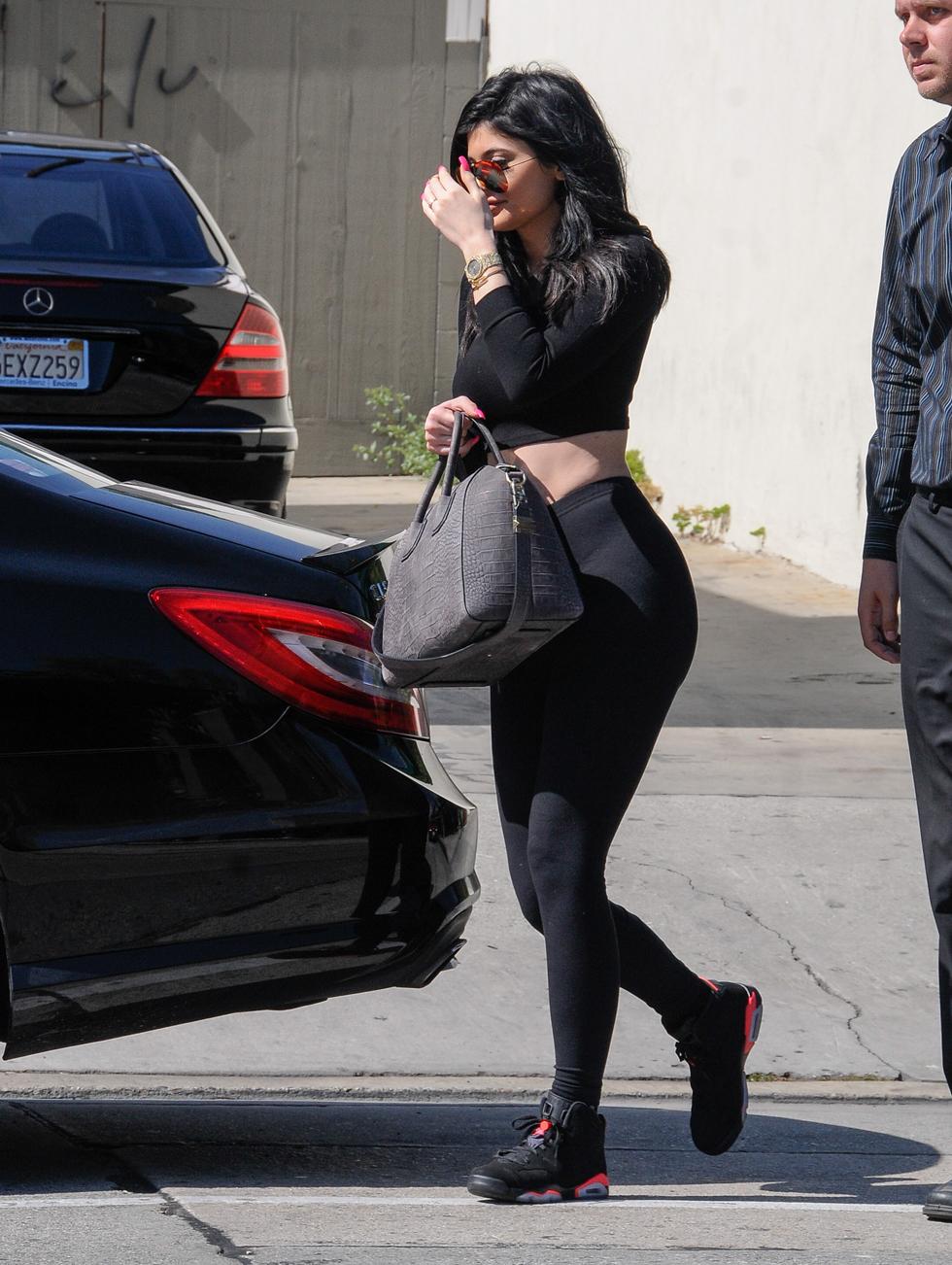 The teens were also accompanied by a security guard because clearly the Kardashian/Jenner girls don't leave home without one. And speaking of the Kardashians, has Kylie been taking booty tips from her big sisters? Look at that bum!
Article continues below advertisement
Kylie Jenner at Barneys New York in Beverly Hills, CA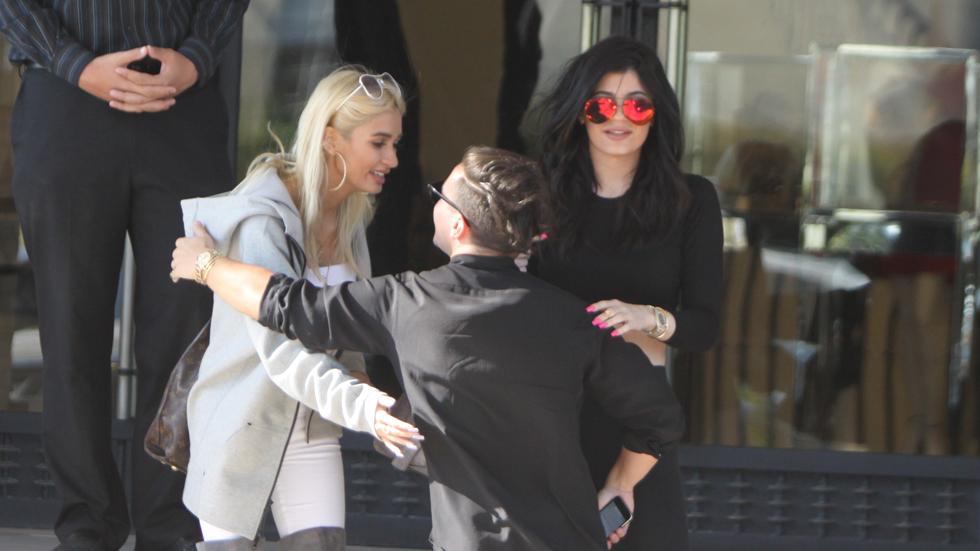 After going to a salon, shopping at Barney's and having lunch at Urth Cafe, the girls ran into a friend and stopped for a minute to chat and hug. The teens also documented some of their adventure in a 115-second long Snapchat video, in which they showed off their fake blue contact lenses and answered fan questions while driving through Beverly Hills. But kids at home reading this—don't Snapchat and drive. Just sayin'.
Article continues below advertisement
Kylie Jenner and Mia Pia seen out and about in Los Angeles, CA