PHOTOS
Lady Antebellum's Hillary Scott Gives Birth To Twins Just Hours After the Grammys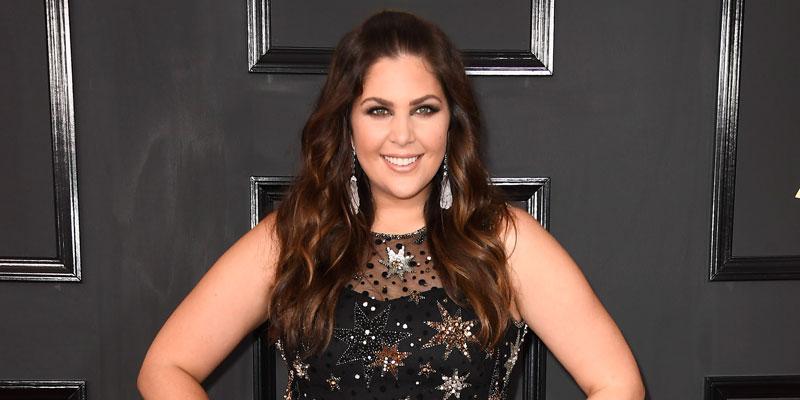 Hillary Scott is a proud mom to three daughters! Just hours after the Grammys, the Lady Antebellum singer gave birth to twin girls, who join big sister Eisele. Click through for all the details on Hillary's special arrival!
Article continues below advertisement
Hillary posted this adorable pic of tiny baby hats labeled "A" and "B" on Monday evening, announcing her twins' birth. "Our family is thankful and proud to announce the arrival of our precious baby girls," she captioned the pic, adding that she would "share more about them in the days to come."
The girls were born "in the early hours of January 29th, 2018," just hours after the Grammys on Sunday night! Hillary's band Lady Antebellum was up for two Grammys, including Best Country Album. Her bandmates made sure she was there in spirit by bringing along a cut out of Hillary's face!
Article continues below advertisement
Hillary said she "started bawling and laughing equally" upon seeing the cutout while watching the show from home. "I've never felt more in two places at once," she wrote on Instagram. Hillary must have delivered just hours later!
The singer announced in August that she was expecting twins, nearly two years after she suffered a miscarriage. "It's truly a miracle," she captioned this adorable pregnancy announcement, which included a video of Hillary and her husband Chris Tyrrell telling their daughter the good news.
Article continues below advertisement
"My heart still grieves for our loss and all who are struggling with pregnancy and infant loss and infertility. God hears every prayer," she wrote. "Don't lose hope!"
What do you think Hillary will name her twin daughters? Sound off in the comments below!