PHOTOS
No Bra! Lady Gaga Flashes Her Nipples In A See-Through Shirt After Taylor Kinney Split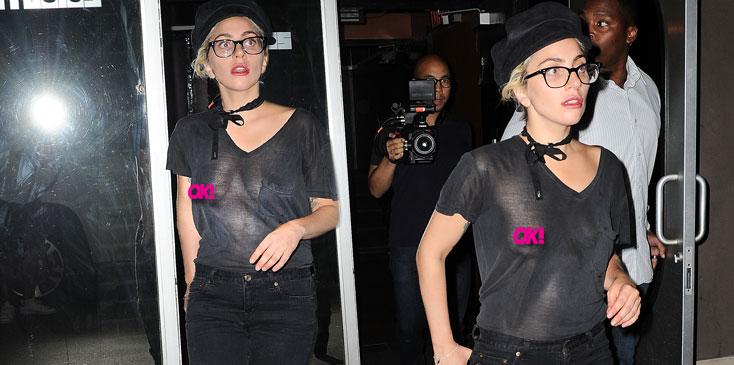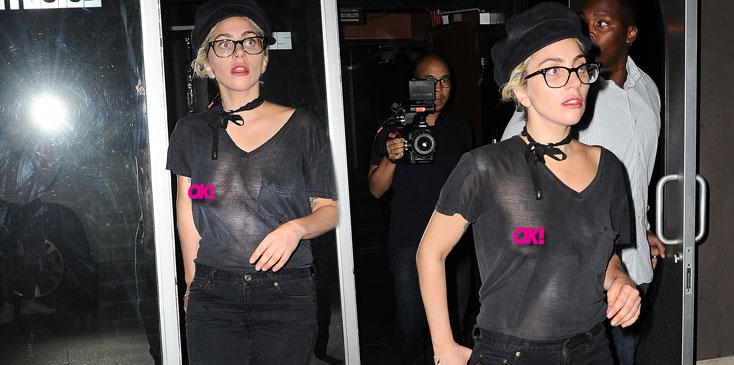 Now this is bold! Lady Gaga was fearless as she bared her breasts in a sheer black shirt while in New York.
Article continues below advertisement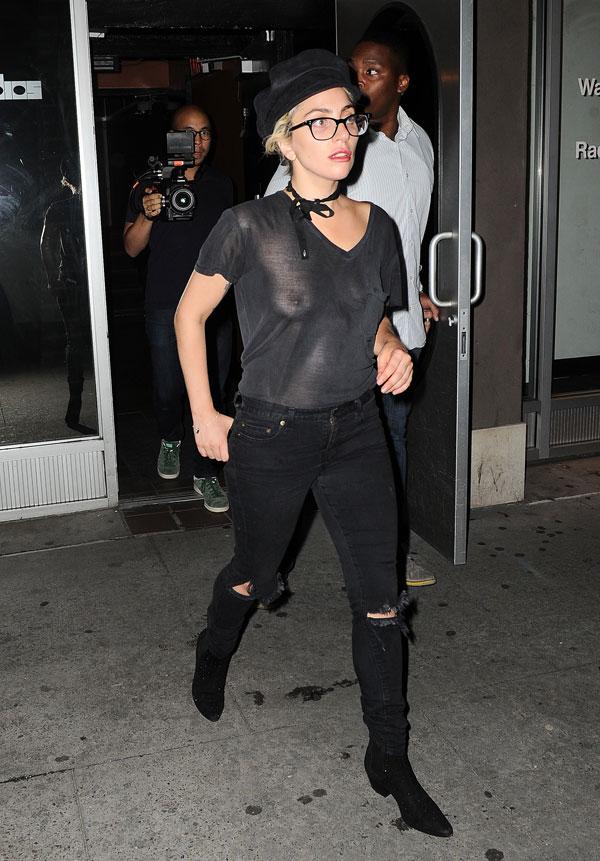 The 30-year-old singer was spotted leaving her studio after a long day of recording for her new album, and she paired the sheer top with ripped black jeans, a choker, and hat.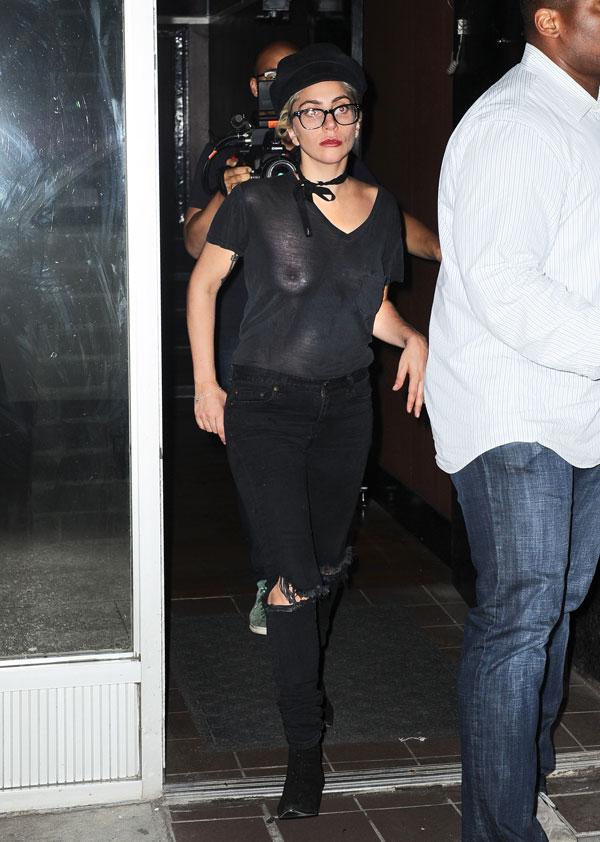 Evidently Lady Gaga is keeping herself busy amid her split from her fiancé Taylor Kinney. The two broke up last month after five years together, and the singer took to Instagram to reveal the truth about the shocking breakup.
Article continues below advertisement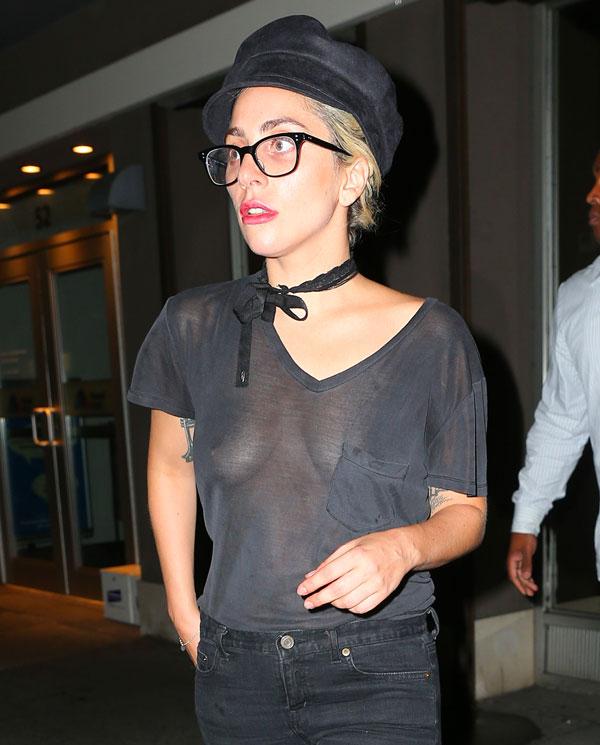 "Taylor and I have always believed we are soulmates. Just like all couples we have ups and downs and we have been taking a break. We are both ambitious artists, hoping to work through long-distance and complicated schedules to continue the simple love we have always shared," Lady Gaga wrote.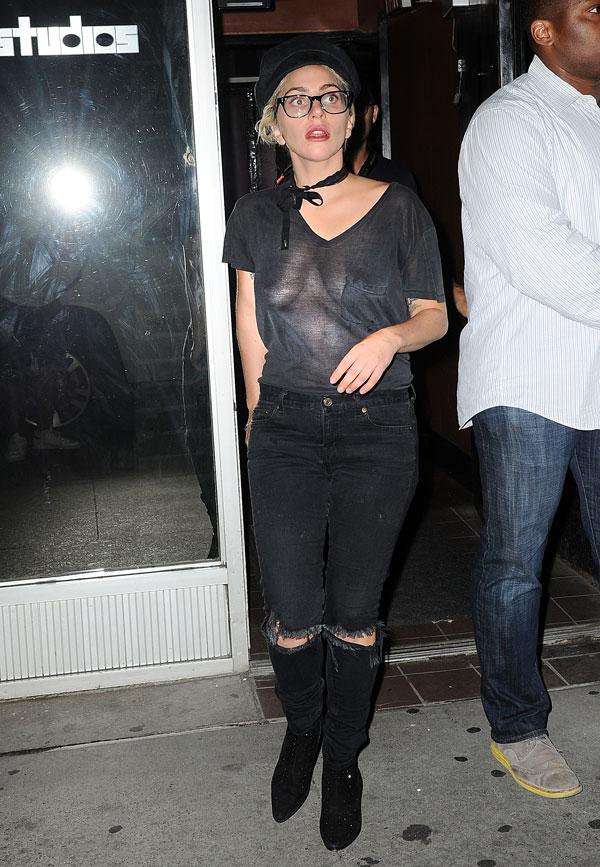 "Please root us on. We're just like everyone else and we really love each other," she continued.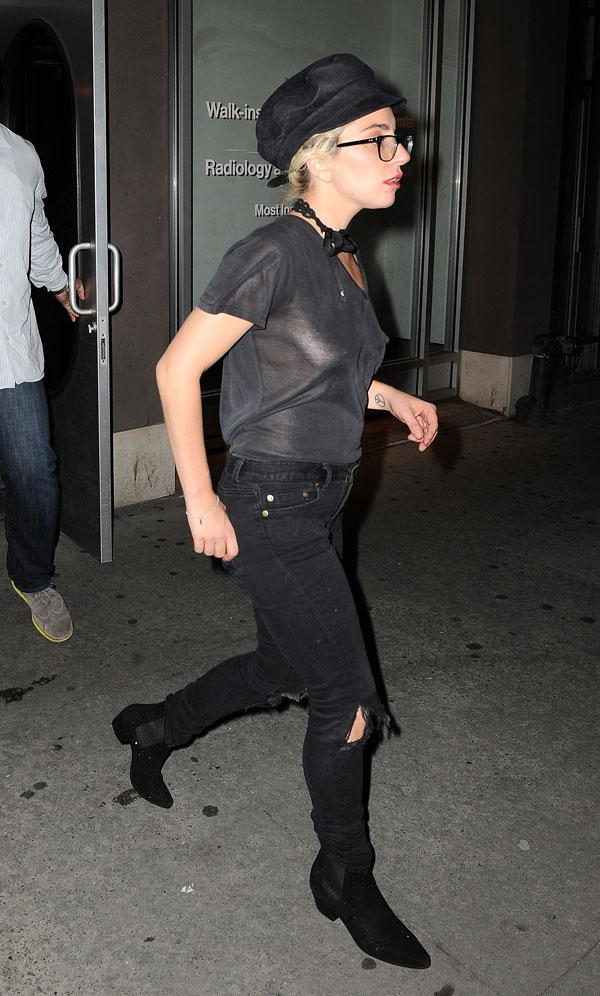 Once he sees her in this shirt, Taylor may take Gaga back! What are your thoughts on her sheer top? Let us know in the comments section.