PHOTOS
Lady Gaga Cancels Final Tour Dates Due To 'Severe Pain' From Fibromyalgia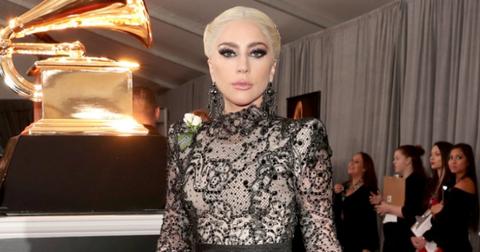 Feb. 3 2018, Published 1:27 p.m. ET
View all comments
Lady Gaga is saying arrivederci to her Joanne World Tour! The "Million Reasons" singer took to Twitter and Instagram to announce that with just ten shows to go, she's cancelling the final European leg of her tour due to "severe pain" from fibromyalgia.
Article continues below advertisement
"I'm so devastated I don't know how to describe it," Gaga's statement began. "All I know is that if I don't do this, I am not standing by the words or meaning of my music. My medical team is supporting the decision for me to recover at home."
"I love this show more than anything and I love you, but this is beyond my control," she continued. "London, Manchester, Zurich, Koln, Stockholm, Copenhagen, Paris, Berlin. And Rio. I promise I will be back in your city, but for now, I need to put myself and my well-being first. I love you, forever."
Article continues below advertisement
Gaga also included a statement from Live Nation, which read, "Unfortunately, Lady Gaga is suffering from severe pain that has materially impacted her ability to perform live. As a result, Live Nation and Lady Gaga are announcing the cancellation of the final 10 dates of the European leg of her Joanne World Tour."
"Last night, with strong support from her medical team, Lady Gaga made the tough decision to immediately come off the road. She is extremely sorry and deeply saddened that she cannot perform for her European fans, who have waited so patiently," the statement explained.
Article continues below advertisement
"She is in the care of expert medical professionals who are working closely with her so she can continue to perform for her fans for years to come," it concluded. Gaga revealed she suffers from fibromyalgia in September 2017, when she announced she was postponing her European tour dates.
What do you think of Lady Gaga's decision to cancel her tour? Sound off in the comments below.