PHOTOS
Butt & Boobs! Lady Gaga Strips Down And Bares Practically ALL While Suffering A Wardrobe Malfunction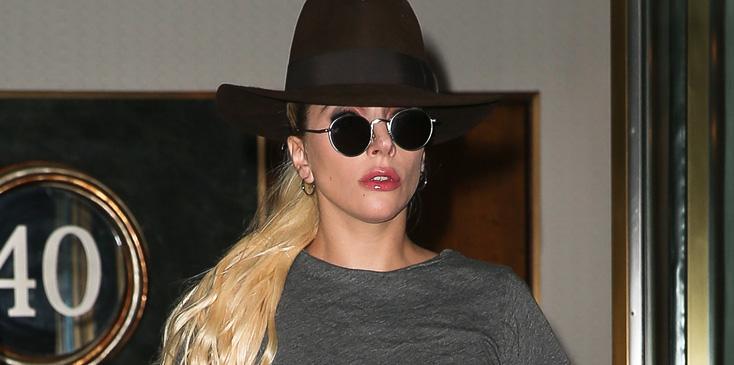 Lady Gaga spotted heading to the music studio in New York City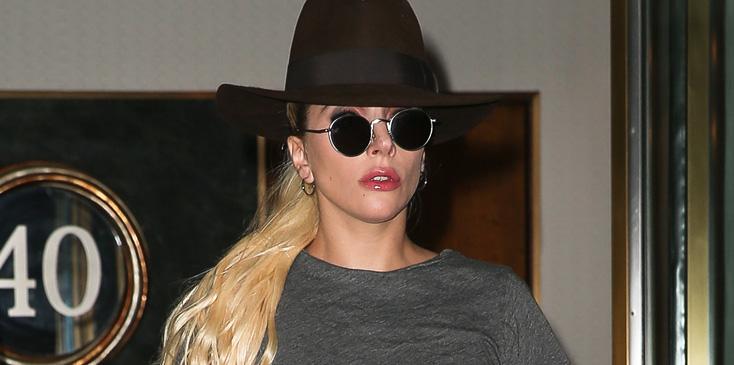 What doesn't Lady Gaga get away with?! The newly single hottie was unconcerned about showing some flesh while in New York City this week.
Article continues below advertisement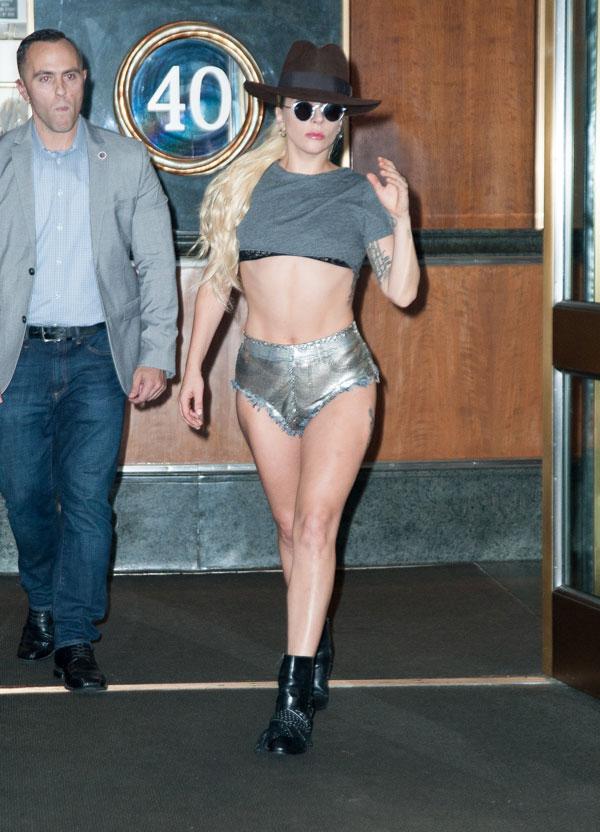 The 30-year-old sizzled in silver short shorts and a grey top as she stepped out, though she did opt to at least cover her feet completely in black boots.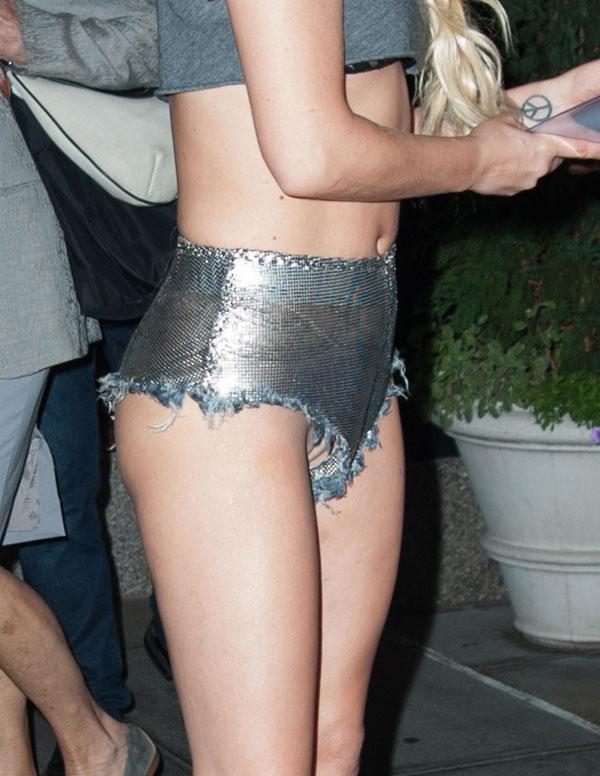 Unfortunately, while signing autographs, she suffered a wardrobe malfunction and it's unclear whether or not she left her underwear at home. Recently, Gaga, who is no stranger to wild fashion choices, ditched more than just her clothes, as she and her former fiancé Taylor Kinney ended their 5 year relationship, noting that their work schedules tore them apart but they hope to get back in the future.
Article continues below advertisement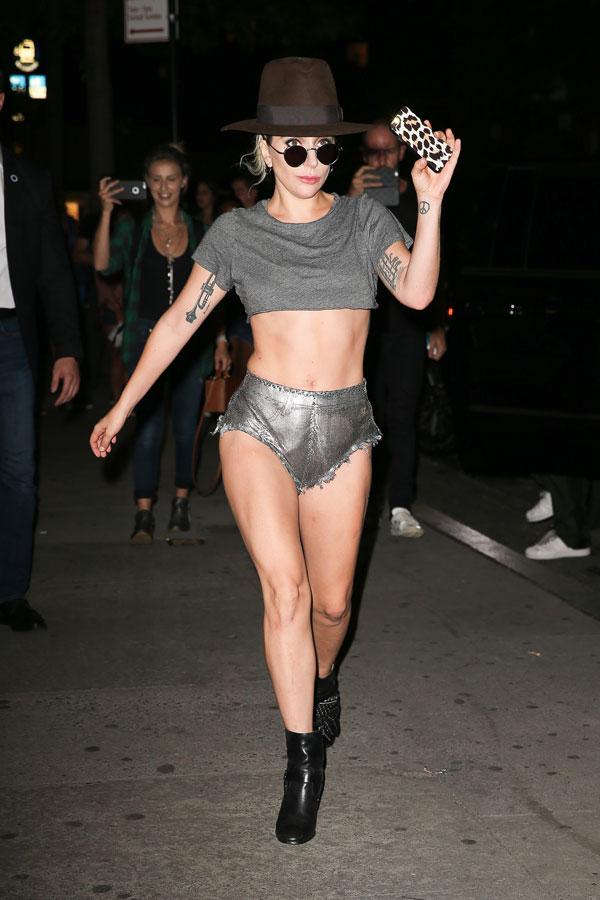 "Taylor and I have always believed we are soulmates. Just like all couples we have ups and downs, and we have been taking a break. We are both ambitious artists, hoping to work through long-distance and complicated schedules to continue the simple love we have always shared. Please root us on. We're just like everybody else and we really love each other," she wrote on Instagram.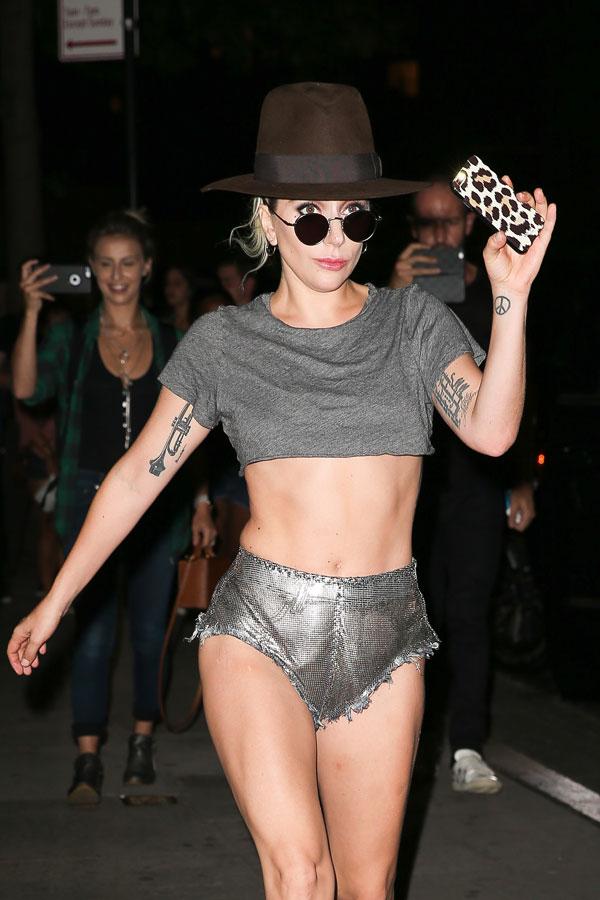 With outfits like this, we're sure she'll be able to regain his attention!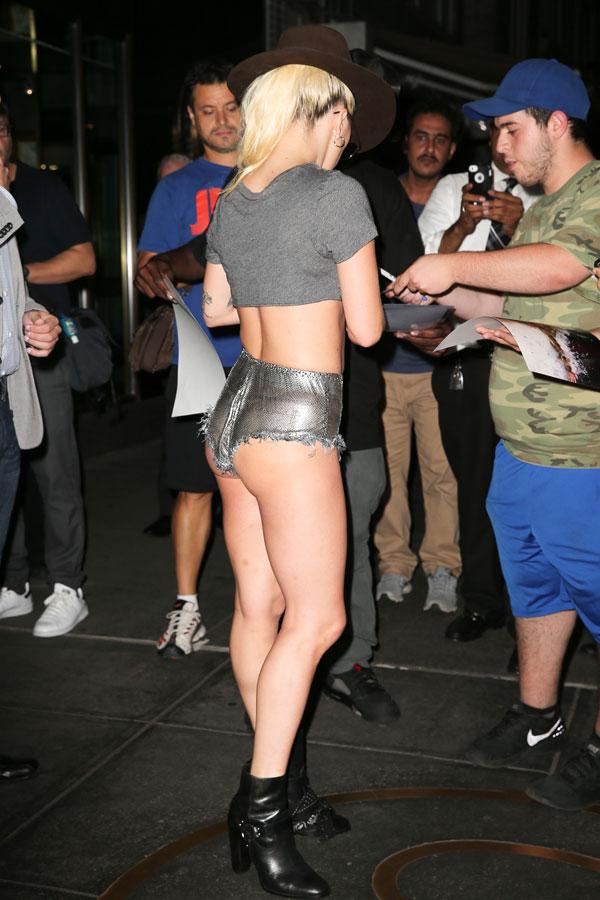 Let us know your thoughts about her outfit in the comments section.