PHOTOS
Lady Gaga Rocks A Rainbow Outfit To Give An Emotional Speech For Stonewall Day During World Pride Week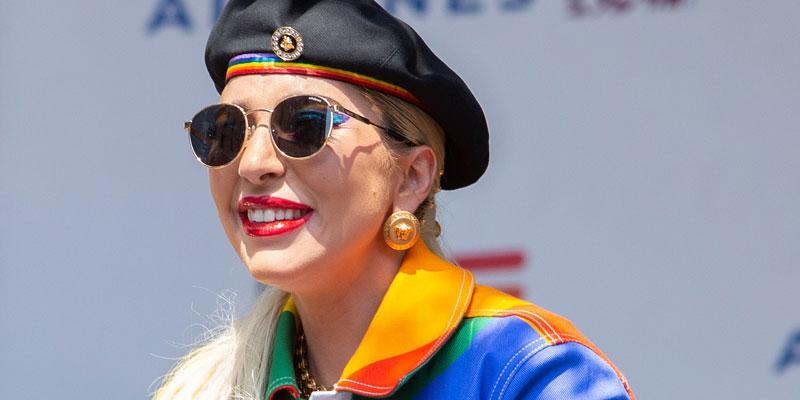 Lady Gaga dressed to impress for her speech at Pride Live's 2019 Stonewall Day on Friday, June 28. The singer rocked rainbow boots and a matching jacket to show her love for the LGBTQ community.
Article continues below advertisement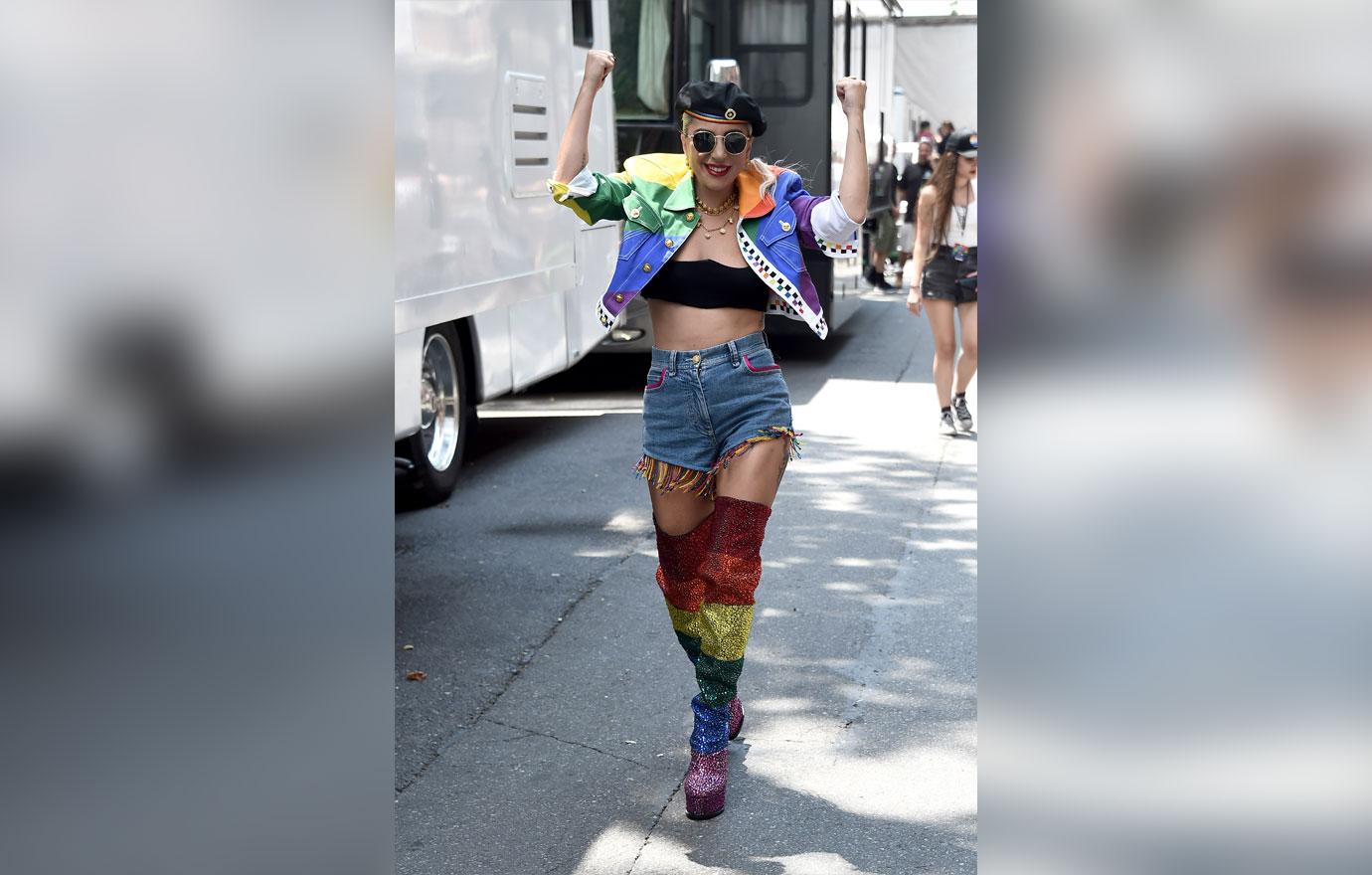 Gaga, 33, met up with Stonewall ambassador Donatella Versace at the event, which was held in honor of the 50th anniversary of the 1969 Stonewall uprising. Other celebs in attendance included Chelsea Clinton, Alicia Keys, Whoopi Goldberg, and Ariana Grande's brother Frankie Grande.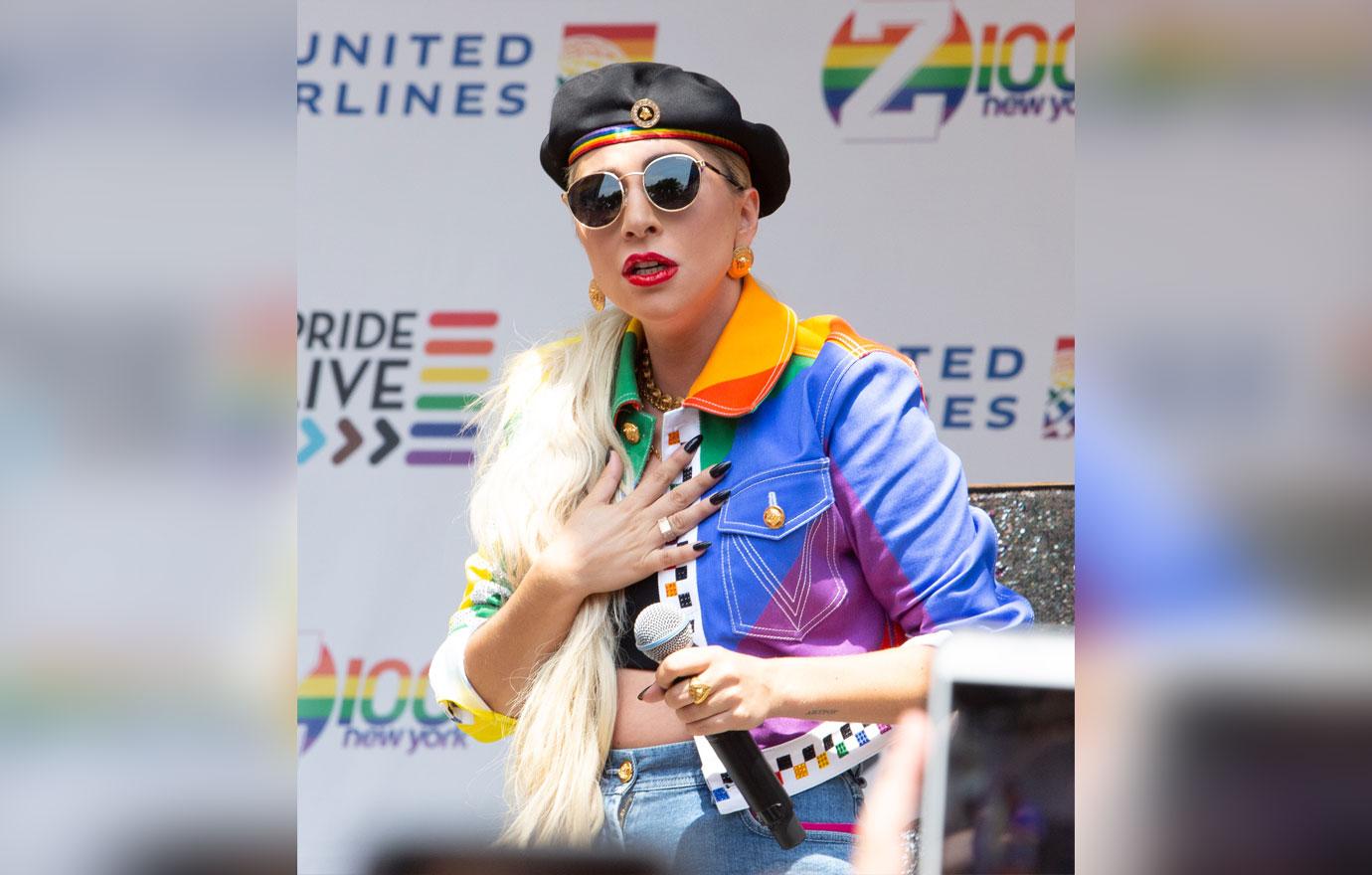 The songstress got emotional as she delivered a moving speech to the crowd.
Article continues below advertisement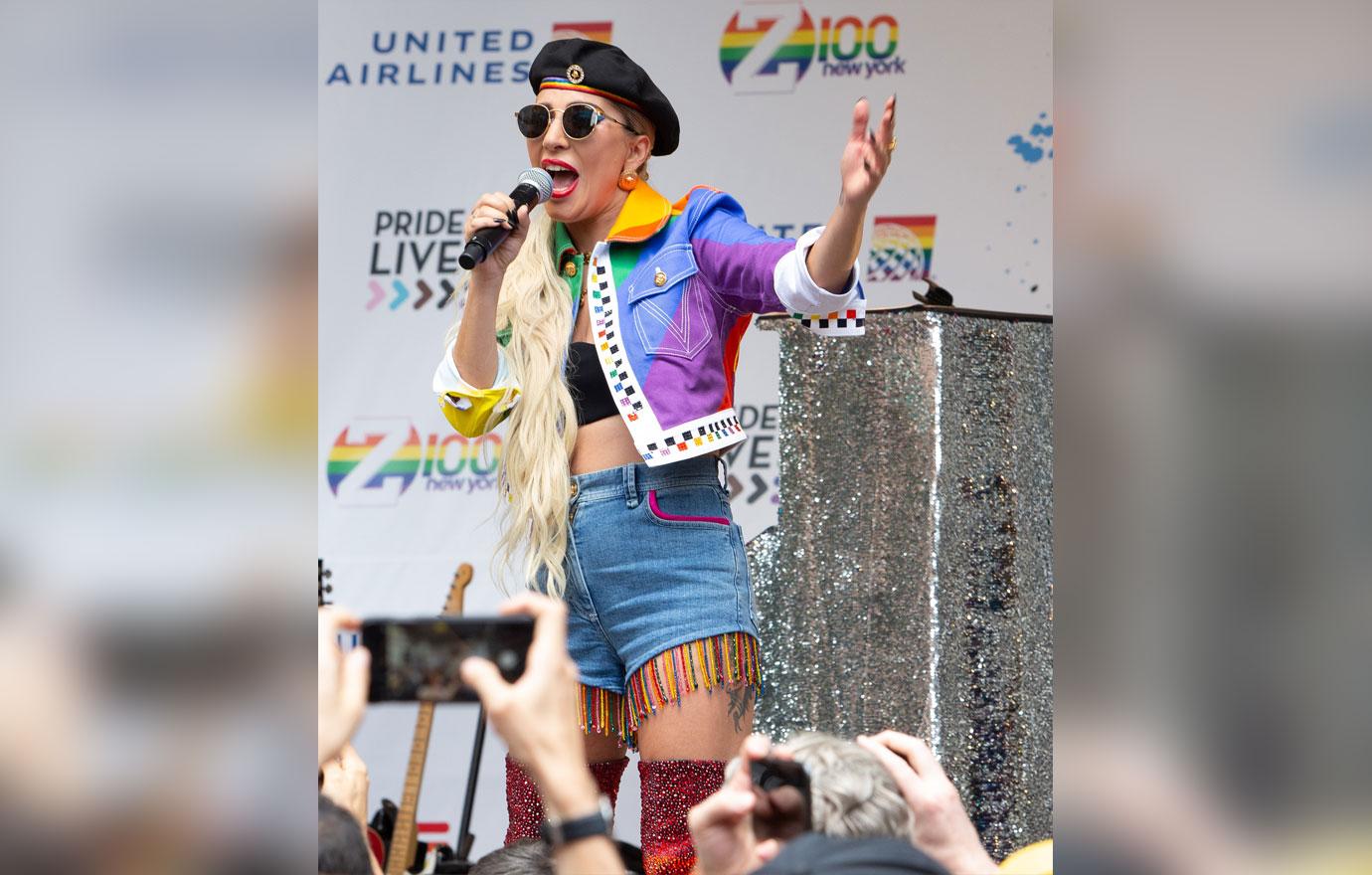 "This is a celebration of all of you in every single way. Four million people in New York City to celebrate their pride. I may not, to some people ... I may not even be considered a part of this community even though I like girls sometimes. I would never degrade the fight you have all endured, the adversity that you have all been through to truly be seen, to be heard or the struggles that you have been through to love yourselves and to seek that love from other people," she said.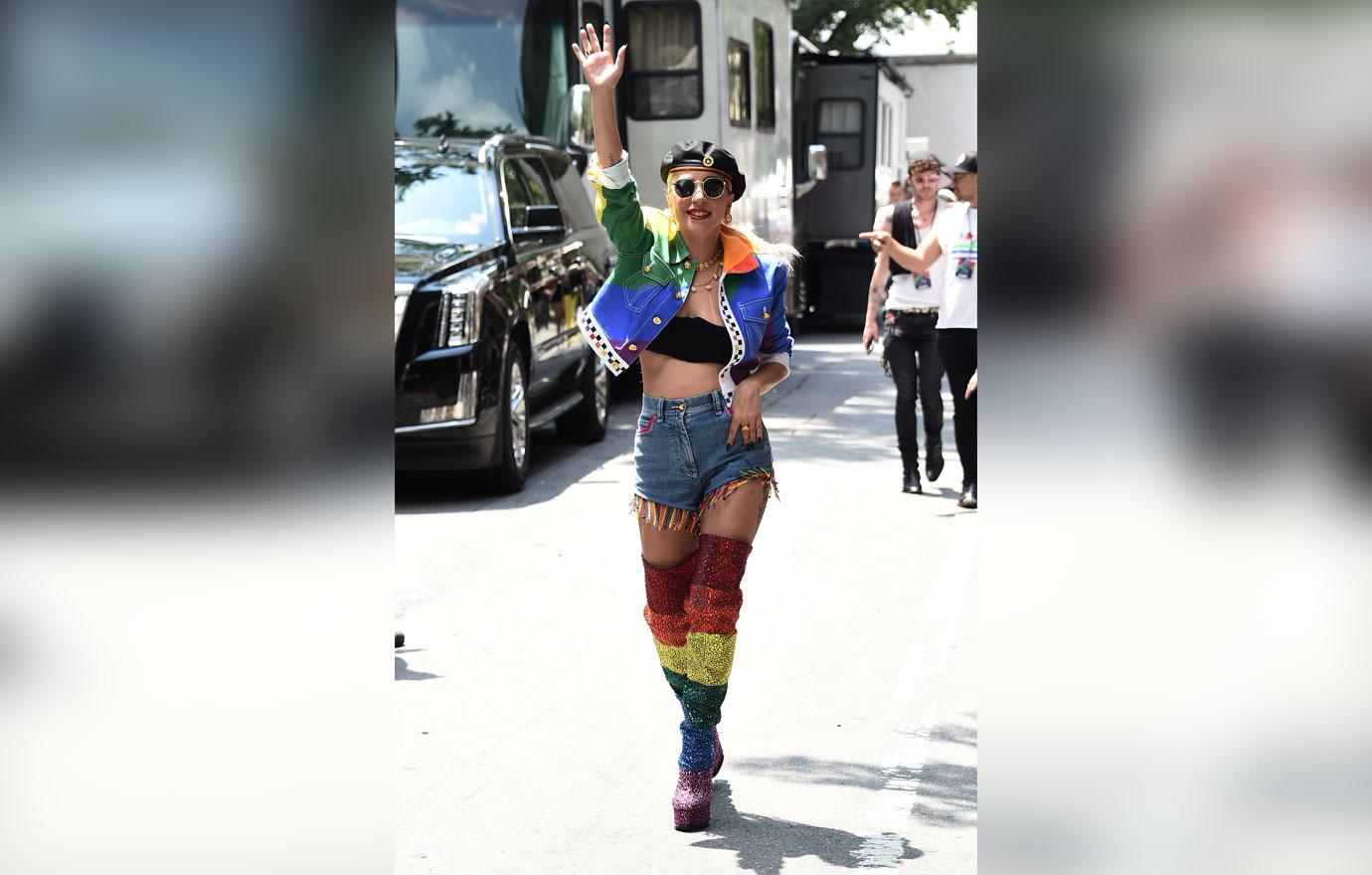 She continued, "Honestly, I really, really love you. You are strong. You are so strong. You welcomed me into your community in the most beautiful of ways that I will never forget. My whole life changed because of you."
Article continues below advertisement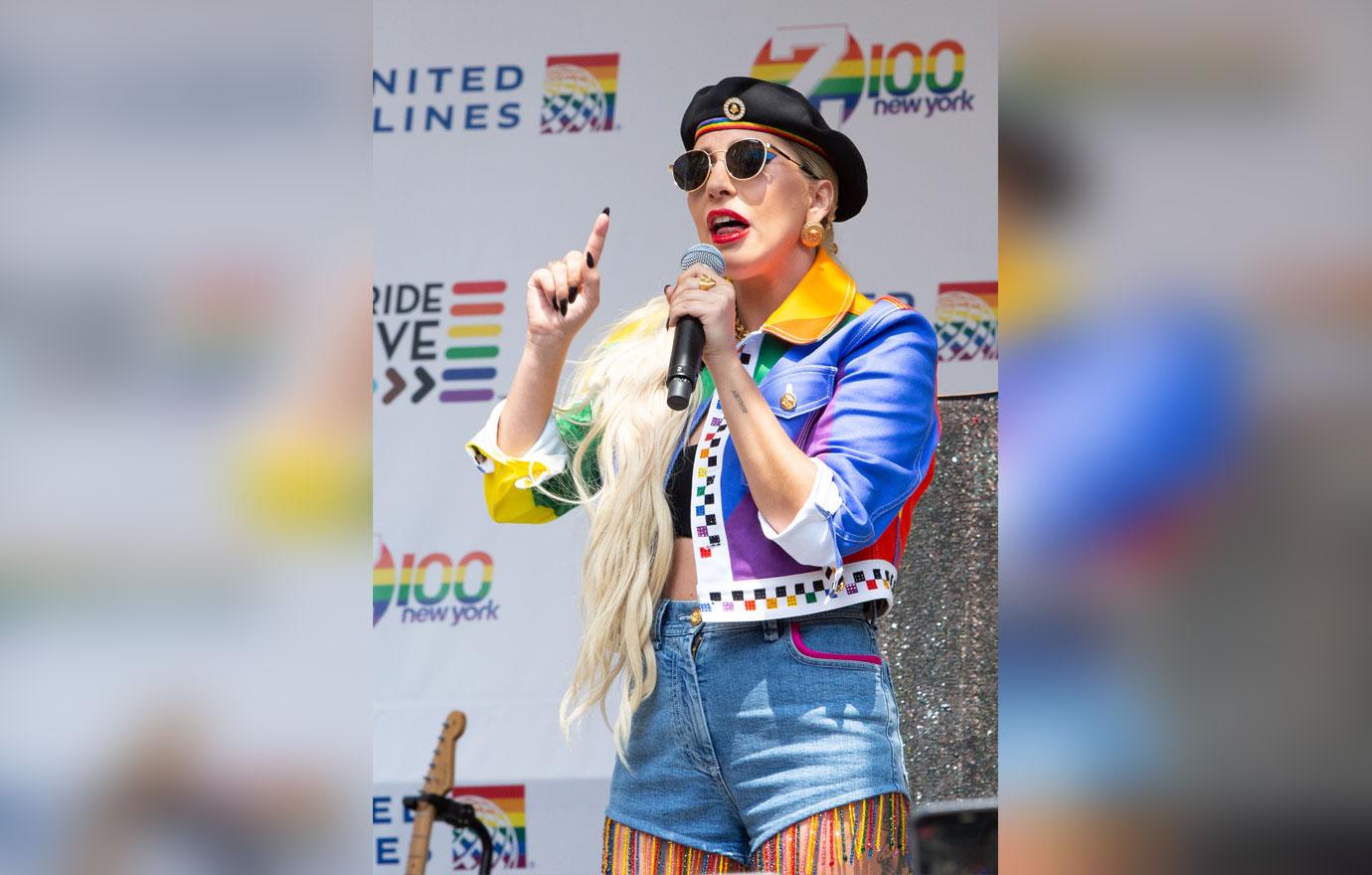 She went on to encourage the audience to raise their voices by voting and staying politically active.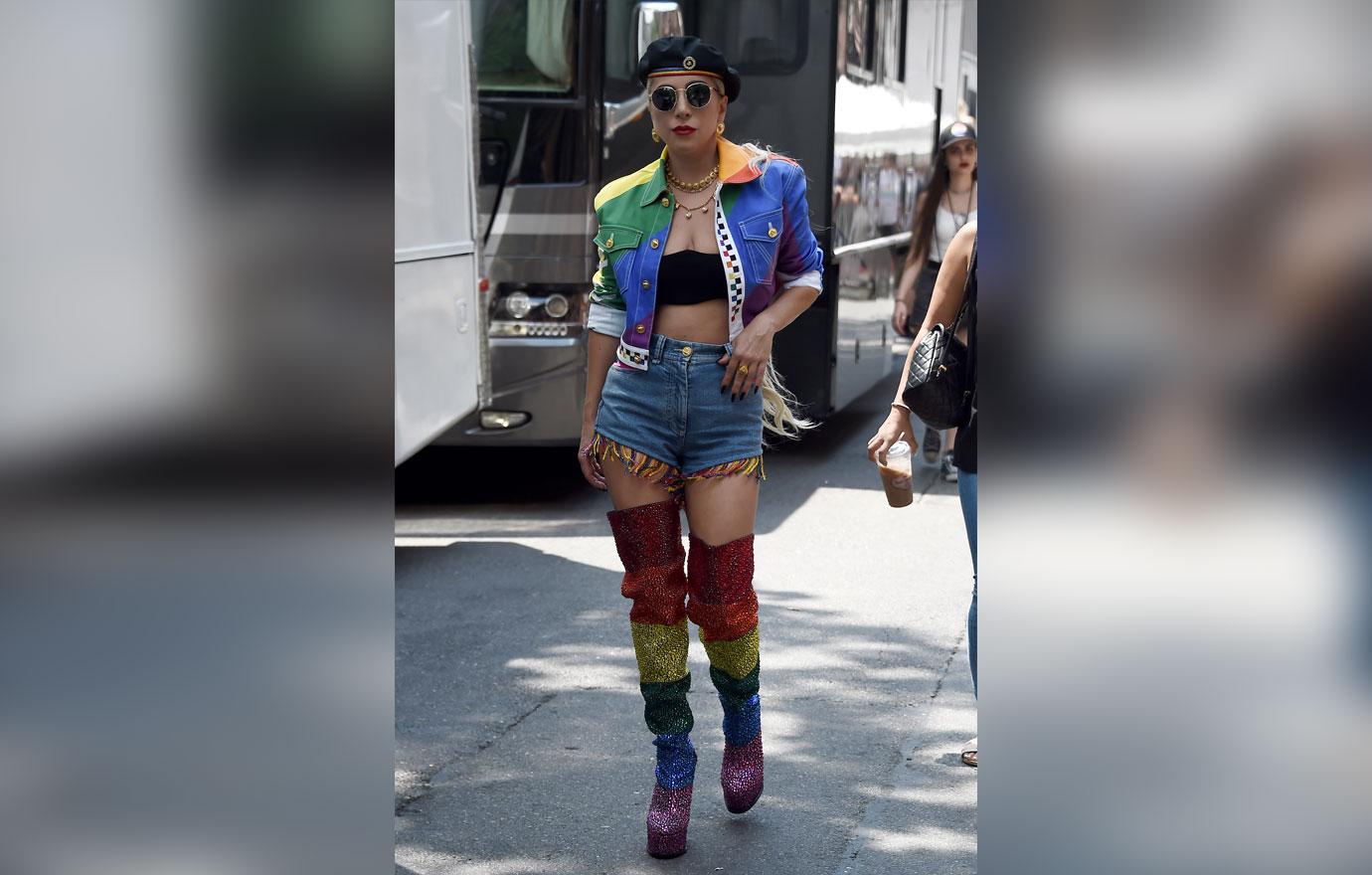 "This is your freedom. This is your joy that you have deserved always. I will not stop in pursuit of this liberation. I wish to see no more homeless youth from this community. I denounce ostracizing people for who they are. True love, true, true love is when you would take a bullet for someone and you know that I would take a bullet for you any day of the week," she concluded.
Article continues below advertisement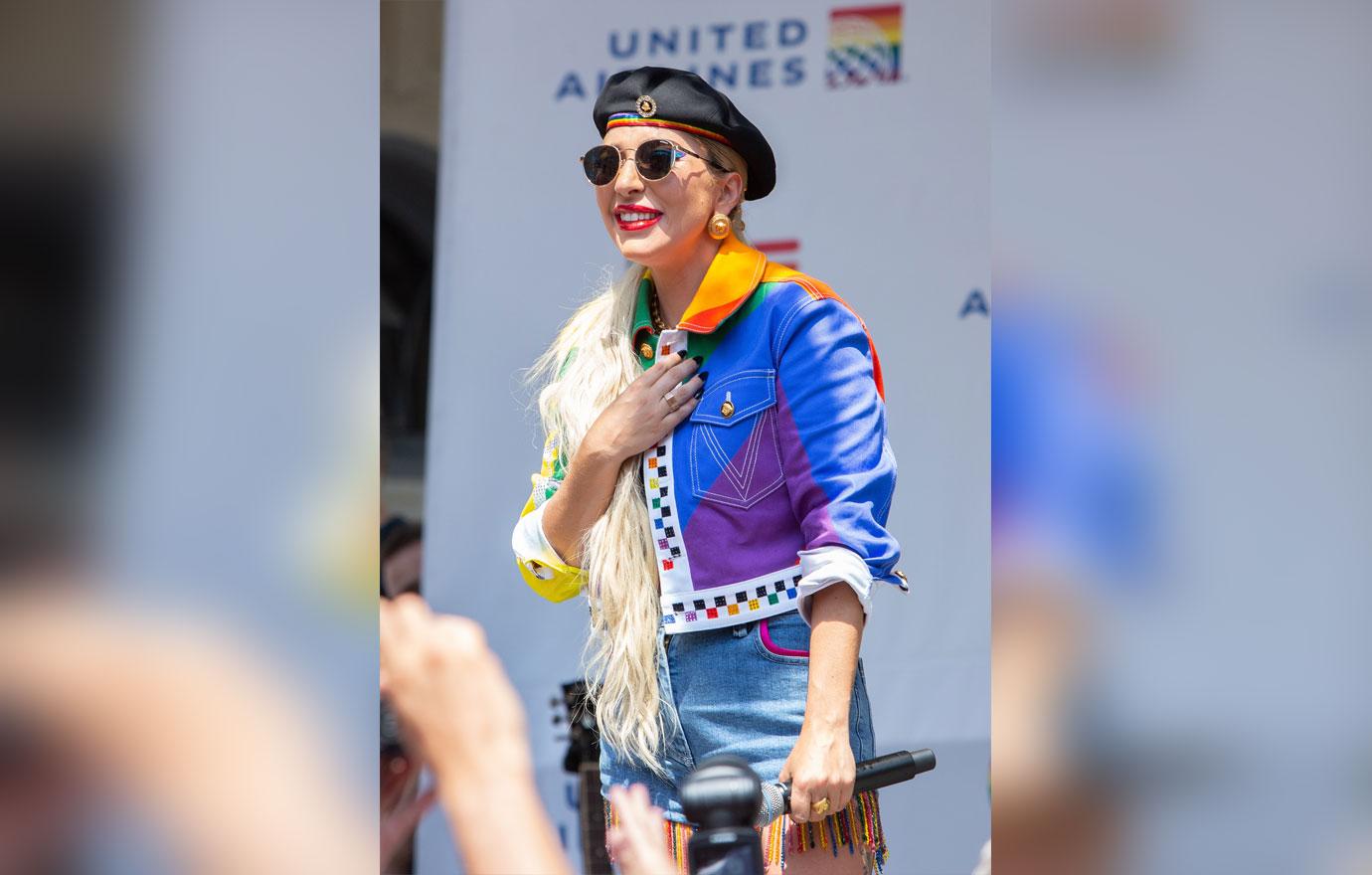 What do you think of Gaga's rainbow outfit for Pride week? Sound off in the comments below!