PHOTOS
Leah Messer Explains The Heartbreaking Reason Why Aleeah Feels Responsible For Ali's Muscular Dystrophy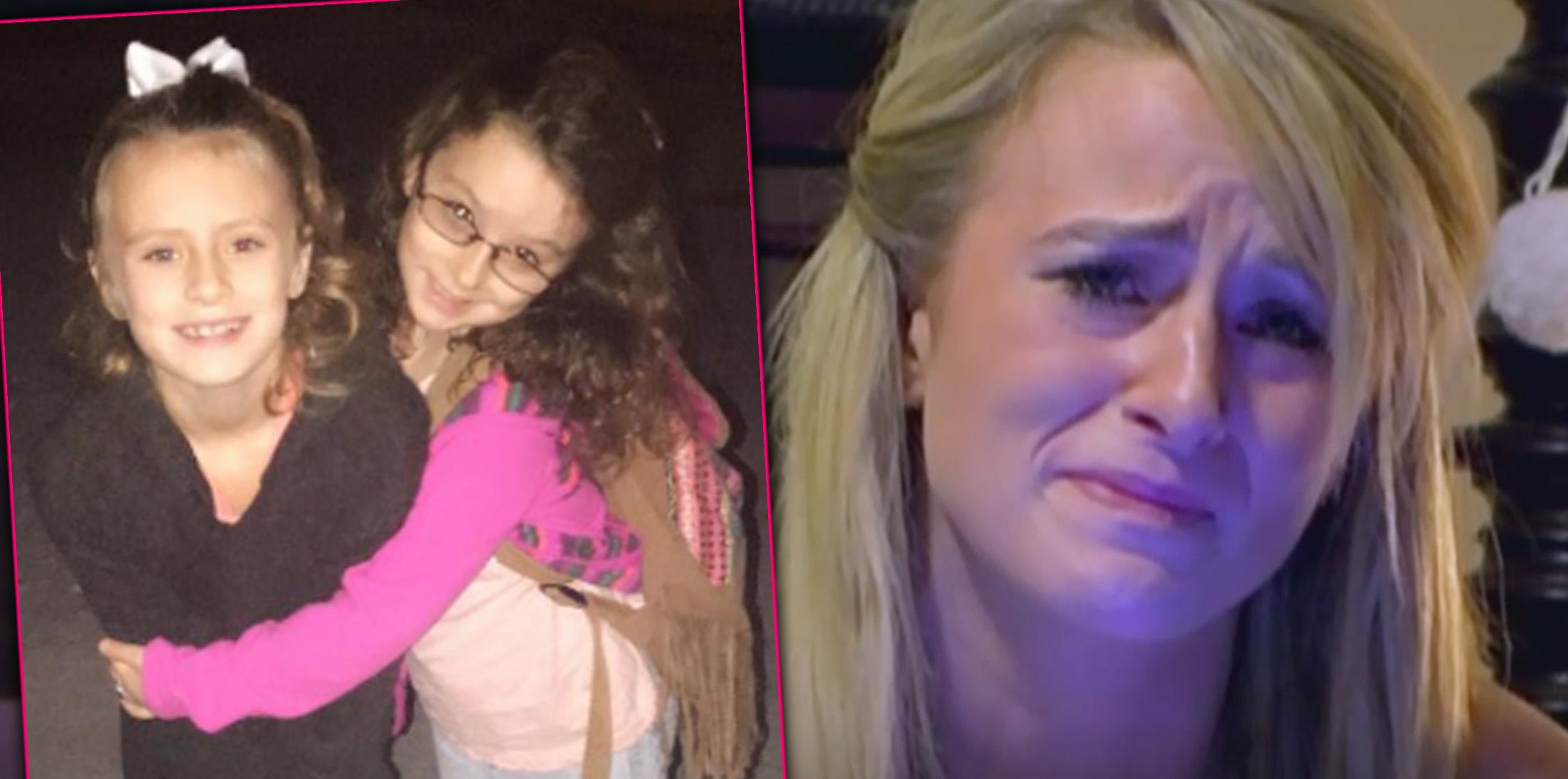 Monday night's episode of Teen Mom 2 was heartbreaking. Leah Messer's twin daughters, Aleeah and Ali, couldn't stop bickering with each other, so the mother-of-three and their dad, Corey Simms, decided it would be best if Aleeah speaks to a therapist. The former spouses admitted they worry that Aleeah feels as if Ali gets more of their attention due to her muscular dystrophy.
Article continues below advertisement
Leah brought Aleeah aside for some one-on-one time and to discuss seeing a therapist. The 7-year-old broke the heart of millions asking if she is the reason for her sister's disorder, saying, "Is it because I crammed her up? Because I squished her?"
A shocked and heartbroken Leah told her upset daughter, "It had nothing to do with you."
Article continues below advertisement
Since the episode aired, Leah has been more open on Twitter about Aleeah's concern for her sister.
"Broke my heart. She is so torn...She doesn't want to believe it's real. However, it's like, she kind of knows it's real, and feels guilt," Leah wrote on Twitter.
Article continues below advertisement
Fans wondered where Aleeah got the idea that she is the reason, but as seen on the show, the 7-year-old explained that she saw an ultrasound and Ali is smaller compared to her. "Yes.. just seeing baby pictures and ultrasound pics. I guess she just assumed that and has never said anything until that moment," Leah further explained on Twitter.
What did you think of the heartbreaking scene? Let us know your thoughts in the comments section!