PHOTOS
'I'm A Loyal Friend!' Leah Messer BLASTS Briana DeJesus For Calling Her 'Fake'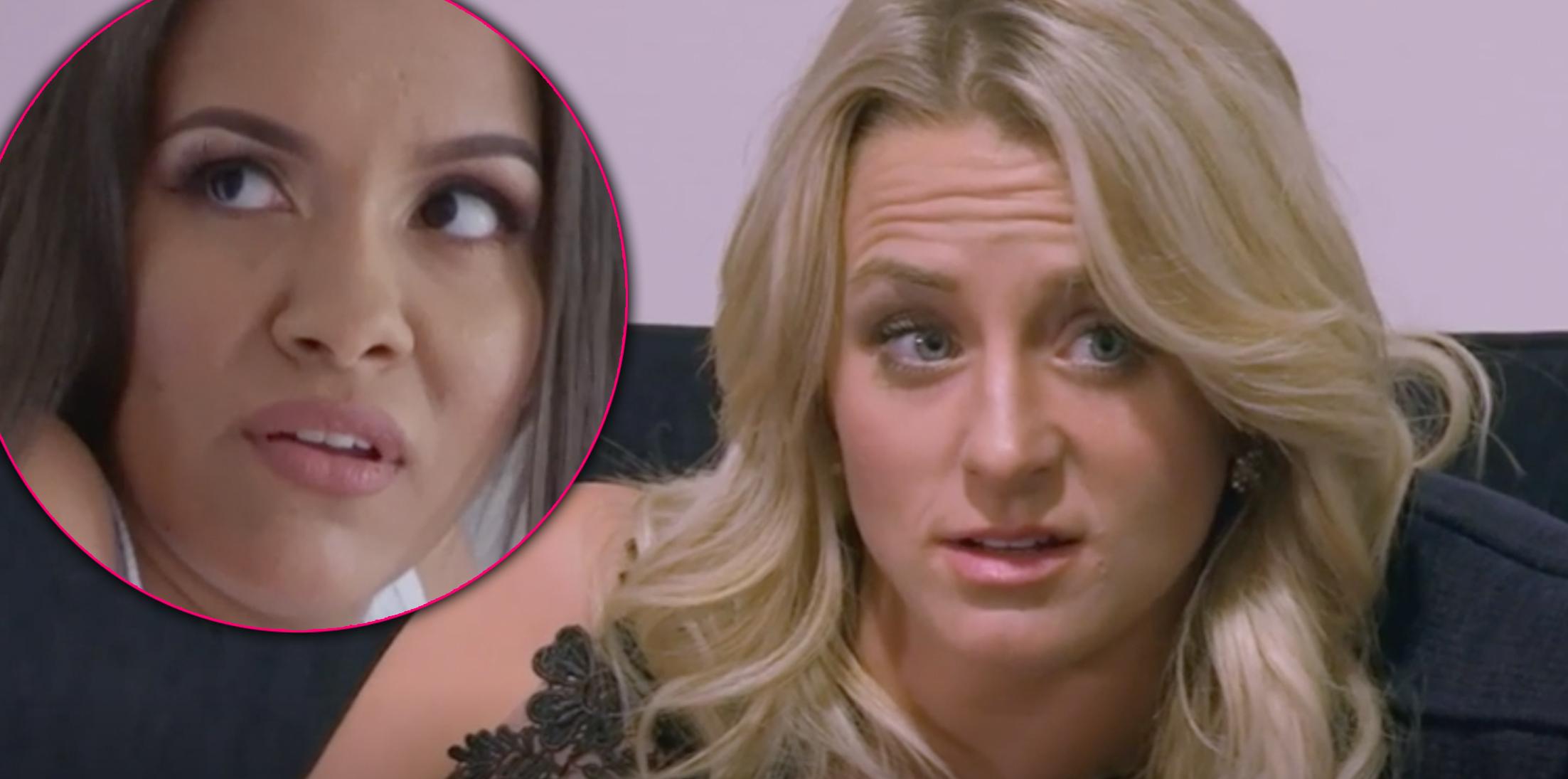 Just when you think the Teen Mom drama will end...the reunion is filmed and the drama explodes! Leah Messer, Kailyn Lowry, and Chelsea Houska, were sharing photos all weekend as they spent time together. Noticeably missing was Jenelle Evans and the new mom on the show, Briana DeJesus. After the weekend wrapped, Briana took to Twitter to slam the girls for being "fake" and their behavior towards her.
Article continues below advertisement
Briana shared a photo of herself with Jenelle praising her for being the only "real" one during the reunion. She then took to Twitter in now deleted tweets slamming the other girls. "She was the only one who wasn't acting like her s**t aint stink lol so to me thats real asf," she wrote. "Plus she was the only one who wasnt acting fake and choosing sides like high schoolers."
She continued, "Plus whatever Jenelle has going on in her personal life has nothing to do with me. I will never judge her off of a TV show she has never done anything shady to me for me not to like her so she's cool people along side David Eason...they welcomed me with open arms the others had a guard up and it's understandable because their loyalty sided with their friends." She ended her rant with, "It's still fake to choose sides without knowing who I really am...but whatever."
Article continues below advertisement
Leah then took to Twitter to defend her behavior at the reunion! "If 'fake' is the definition of rising above unnecessary drama. I'll be considered 'fake' I suppose. However I consider it being mature," she tweeted. Adding, "'I'm a loyal friend and I call it how it is also. #igetit There was a lottttt happening backstage."
Leah also called Briana out for "snapping!" She wrote, "I did talk to everyone then you snapped. You were actually gonna apologize for that but we never had the chance to talk after that? ..."
Article continues below advertisement
As fans may already know, a lot of the drama is possibly coming from Briana dating Kailyn's ex-husband, Javi Marroquin.
Leah added about choosing sides, "I was damned if I did and damned if I didn't trying to be on common grounds. Us girls have always been TIGHT."
Article continues below advertisement
Leah added, "I feel like I had common grounds with all!"
What do you think of Briana feuding with her co-stars? Let us know your thoughts in the comments section!