PHOTOS
Bikini Body Bombshell! Leah Messer Responds To The Harsh Criticism Over Her Weight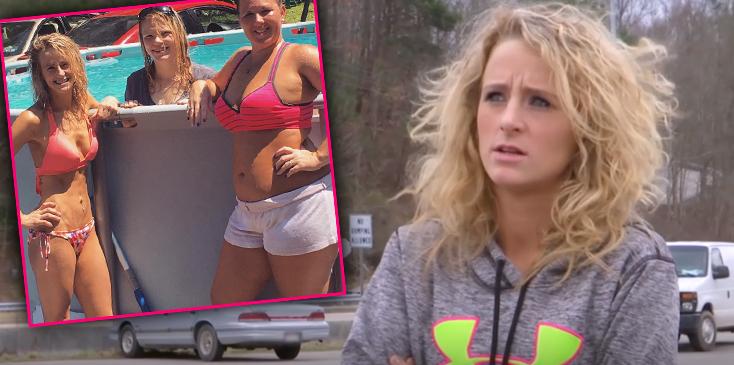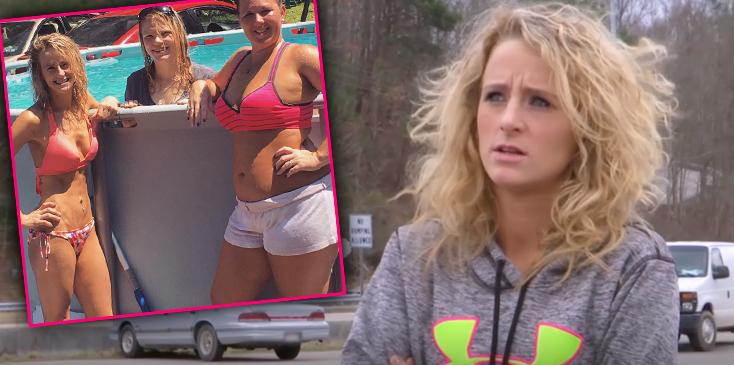 Leah Messer is fighting back! The Teen Mom 2 star is defending her bikini body after she posted a photo of herself enjoying a pool day with her family and received harsh criticism over her weight.
Article continues below advertisement
"First and foremost, there is much more to women than our bodies," Leah said in a statement to Refinery 29. "Yet many women seem to continually judge others, not by their character, but by their bodies. There are many more important issues going on in the world today than whether or not I had enough to eat for breakfast. (Side note: I had plenty.)"
She added, "We should be focused on spreading love and kindness instead of mean-spirited bullying."
Article continues below advertisement
Since the beginning of the year, Leah has been getting her life back on the right path again after she regained shared custody of her twin daughters with ex Corey Simms, Ali and Aleeah.
"Thankfully I am in a beautiful place in my life raising three wonderful, kind, loving and confident little girls. The last thing I would want for them is to feel that they, too, could be ridiculed for their bodies. So let's stop with the shaming, start supporting one another, and focus on what really matters," she said in her statement.
What did you think of Leah's bikini photo? Let us know your thoughts in the comments section!