PHOTOS
Leighton's A Star In More Ways Than One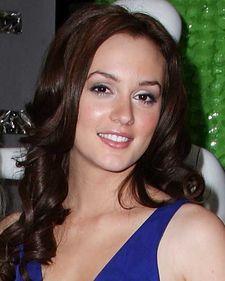 Leighton Meester may be on the hit TV show Gossip Girl and have a doting boyfriend in Sebastian Stan, but the most memorable gift she ever received has nothing to do with fame or even love.
"Somebody named a star after me," Leighton, 22, tells me. "My hairstylist, Liz, on the show, she named a star after me. It was very sweet. It was for my birthday."
She continues, "I thought it was such a sweet, different gift. I didn't really know how to react. I was like 'thank you! I'll wear it?!' It was just really thoughtful and sweet, and it just goes to show that she really knows me and we're very close."
Article continues below advertisement
Exactly how did she receive it?
"She gave it to me in person. It's a certificate."