PHOTOS
Lili Reinhart Takes Solo Vacation After Cole Spouse Breakup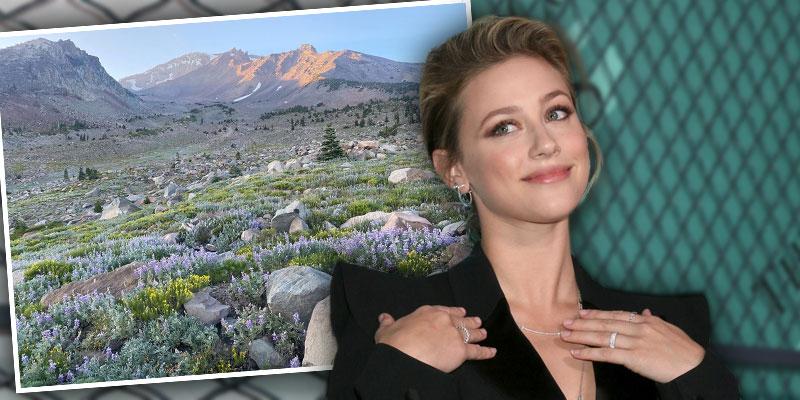 The Riverdale breakout star, Lili Reinhart took a solo trip on Tuesday to be alone with herself and thoughts to the Shasta-Trinity National Forest in Northern California.
Tuesday also happened to be the same day as her on-again-off-again boyfriend's birthday. A source said that Cole Sprouse, her complicated boyfriend, and Reinhart " remain good friends."
Reinhart happened to coincidentally take her clarity trip the same day as her ex-boyfriend, Cole Sprouse, and his twin brother, Dylan Sprouse, turned 28. The twin brothers wished on another a 'Happy Birthday' via hilarious yet touching social media posts.
Article continues below advertisement
While the former couple played love interests on the CW series, Betty Cooper and Jughead Jones, they are no longer together in real life. A source told Paige Six, "Cole and Lili split before the pandemic hit, and have been quarantining separately." Another source added that they decided not to quarantine together and knew their relationship was not going to work because communication becomes too complicated.
A source told E! News, "Lili and Cole were in a good place when Riverdale was shut down due to the coronavirus outbreak, but they isolated separately and distance has never been a good thing for their relationship."
"They know they will likely reconcile once filming resumes," the E! Source continued, "Once Riverdale resumes production, Cole and Lili will have to be around each other and they have this fiery attraction to one another that always seems to bring them back together."
Article continues below advertisement
The inside source said they both need this time to "chill and focus on themselves," which is exactly what the Betty Cooper actress appears to be doing.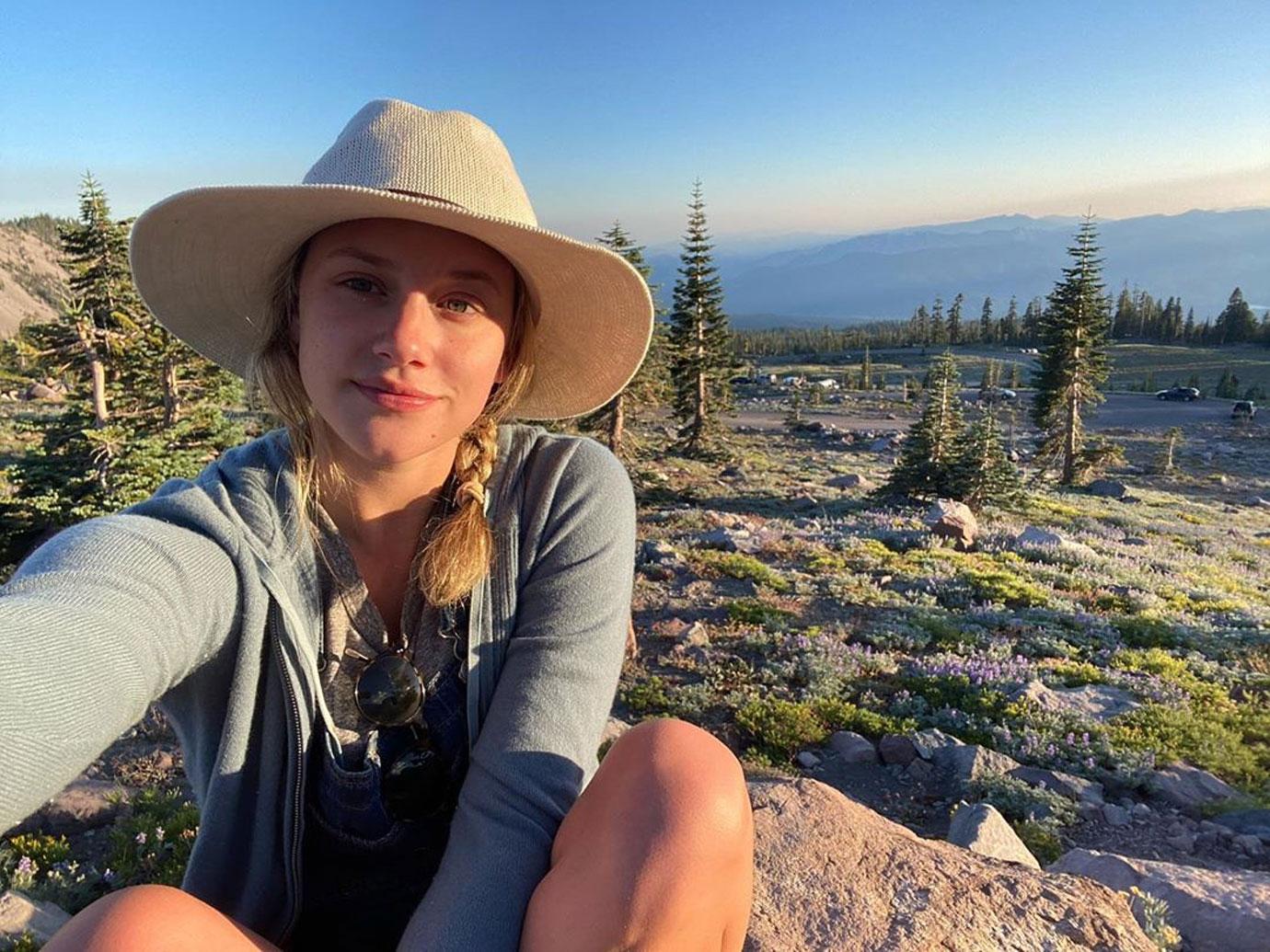 Amidst the pandemic, everyone is probably craving a nice getaway to be alone with their thoughts and gain some "mental clarity" during this confusing time. The Riverdale star, Lili Reinhart, took her much-needed solo trip Northern California to visit the Shasta-Trinity National Forest.
Article continues below advertisement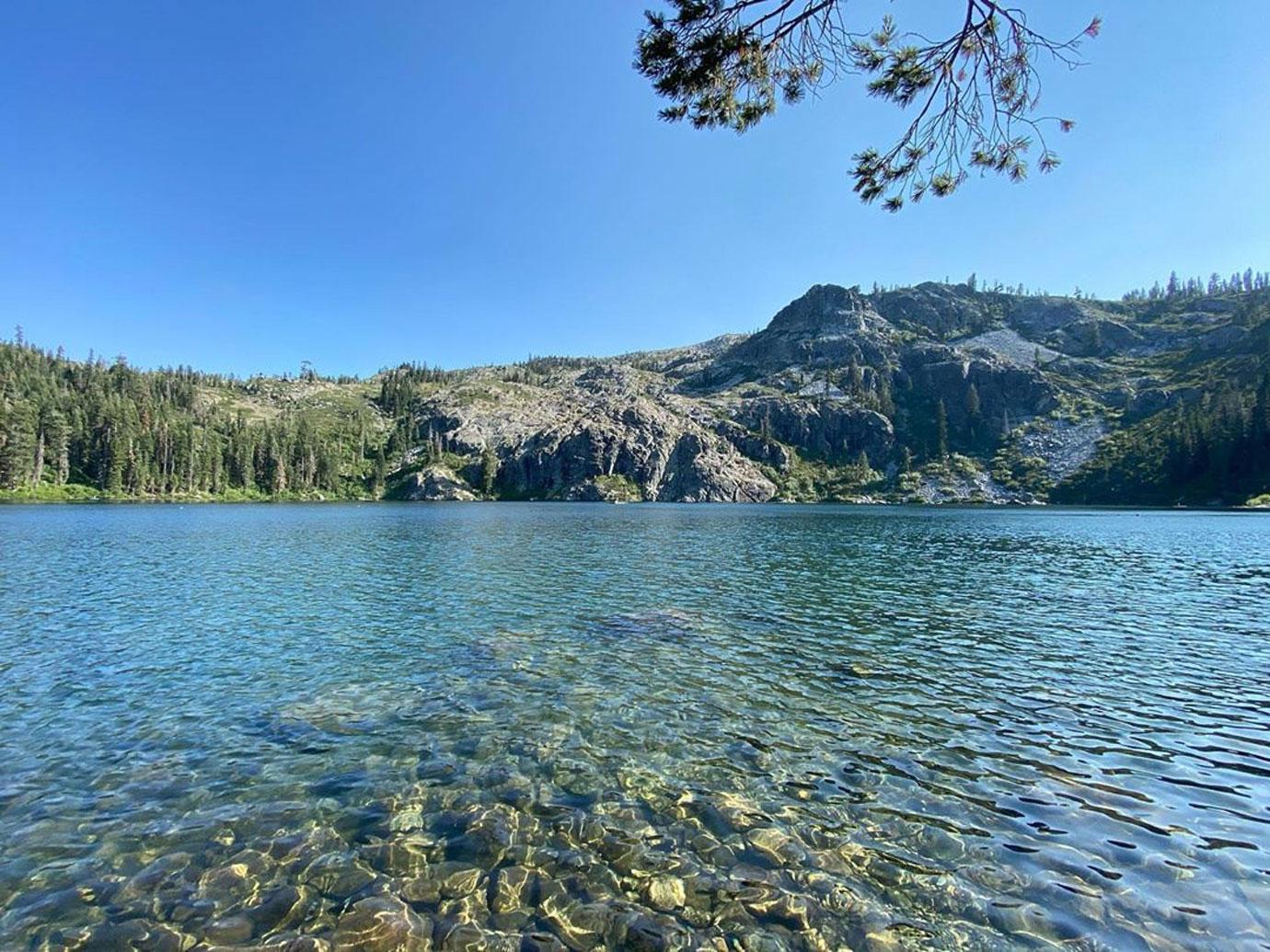 She Instagrammed a slideshow post featuring the natural beauty around her as well as a selfie of her in the wide-open land.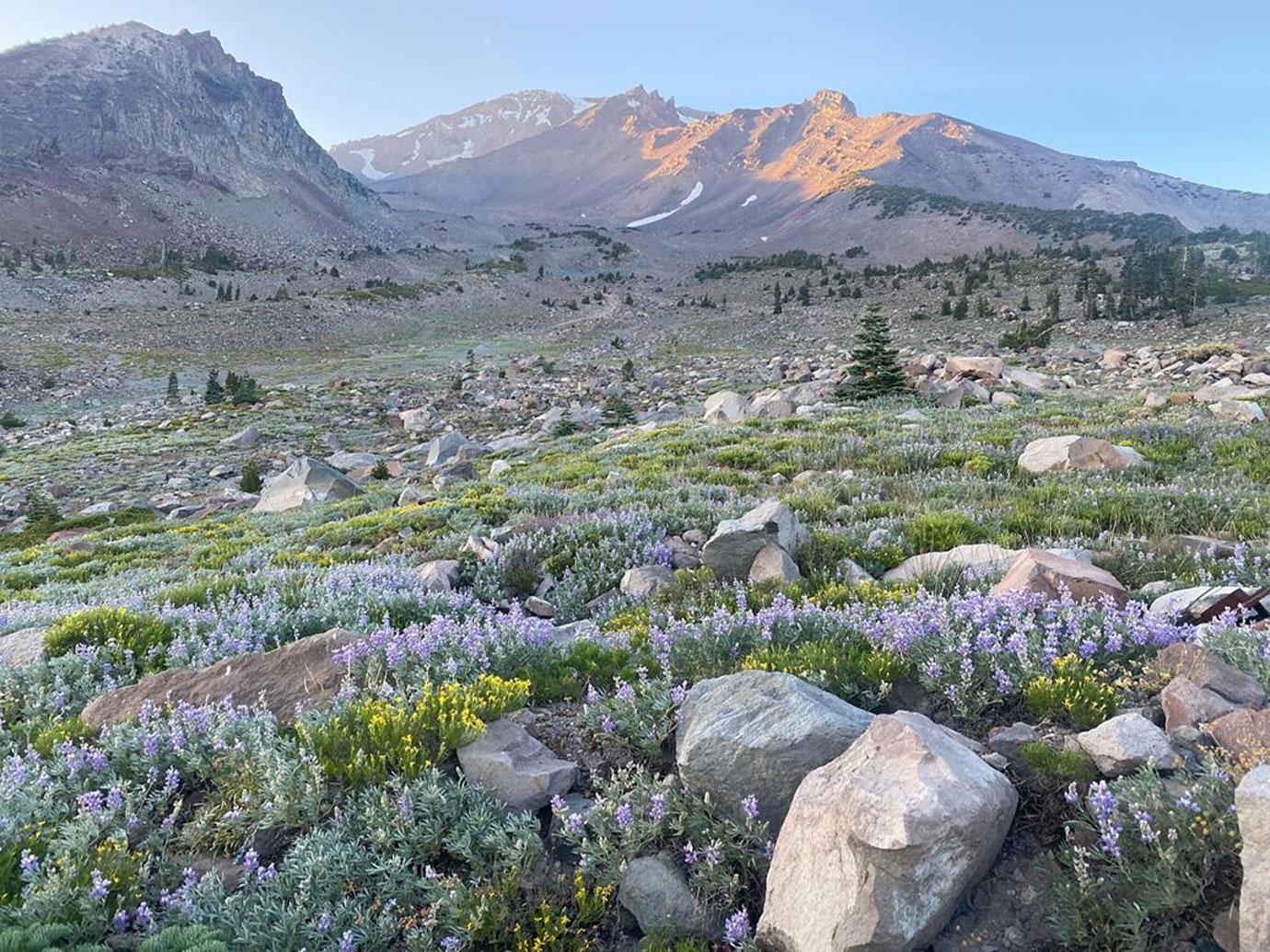 The 23-year-old captioned the post: "Took a solo trip to Mount Shasta for some mental clarity and healing. Very grateful to have the opportunity to travel to such a sacred place and reconnect with myself and God ☀️ hope all of you are using this time to take care of yourselves and reflect— it's vital."
Article continues below advertisement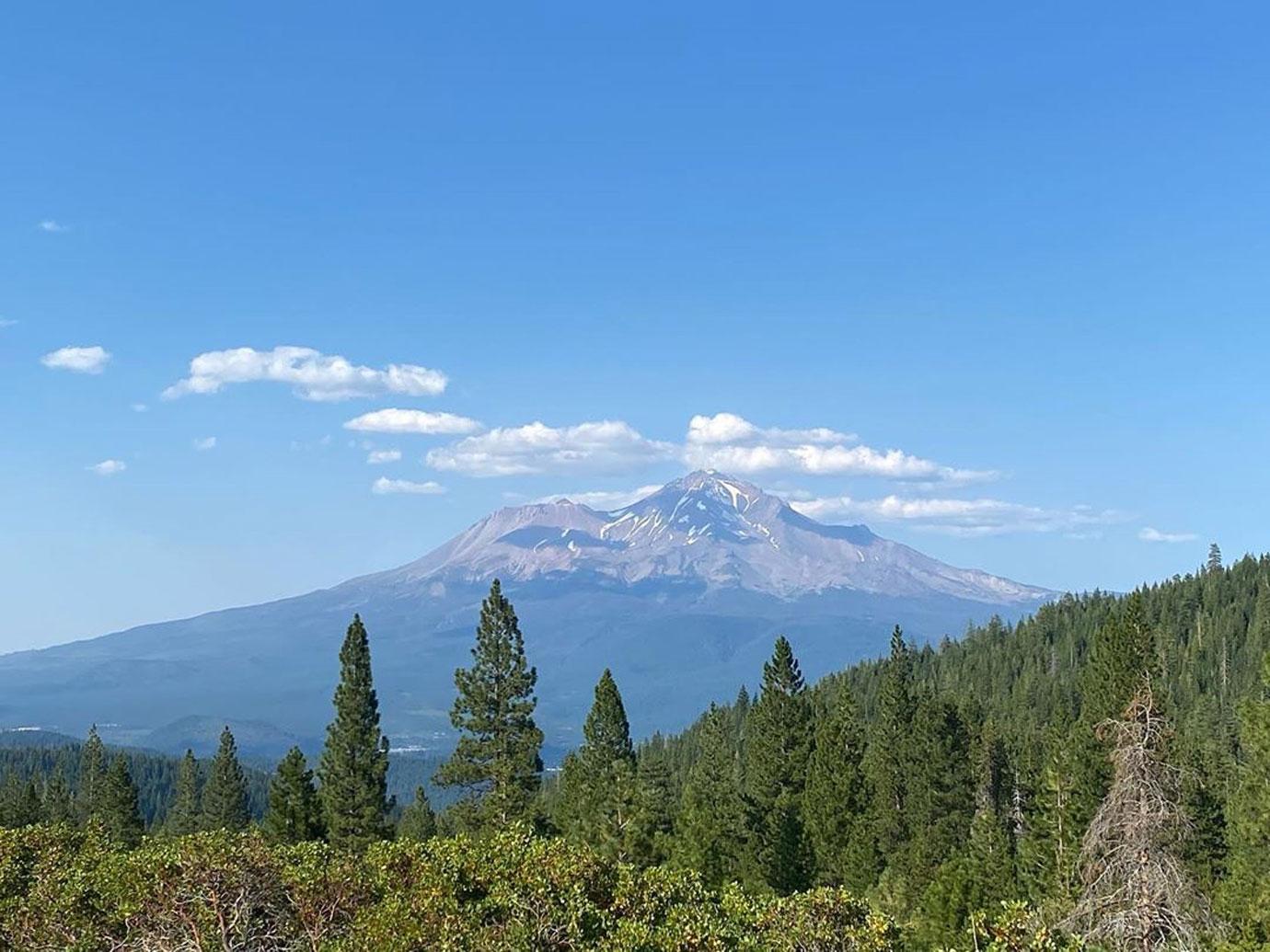 Ohio-born star Reinhart shared with her 24.5M followers the importance to take care of oneself and reflect. Reinhart- who suffers from OCD and depression- has been very vocal and open to discussing mental health and awareness
She received tons of positive comments from her Riverdale co-stars and friends, Vanessa Morgan, Nathalie Boltt, and Asha Bromfield.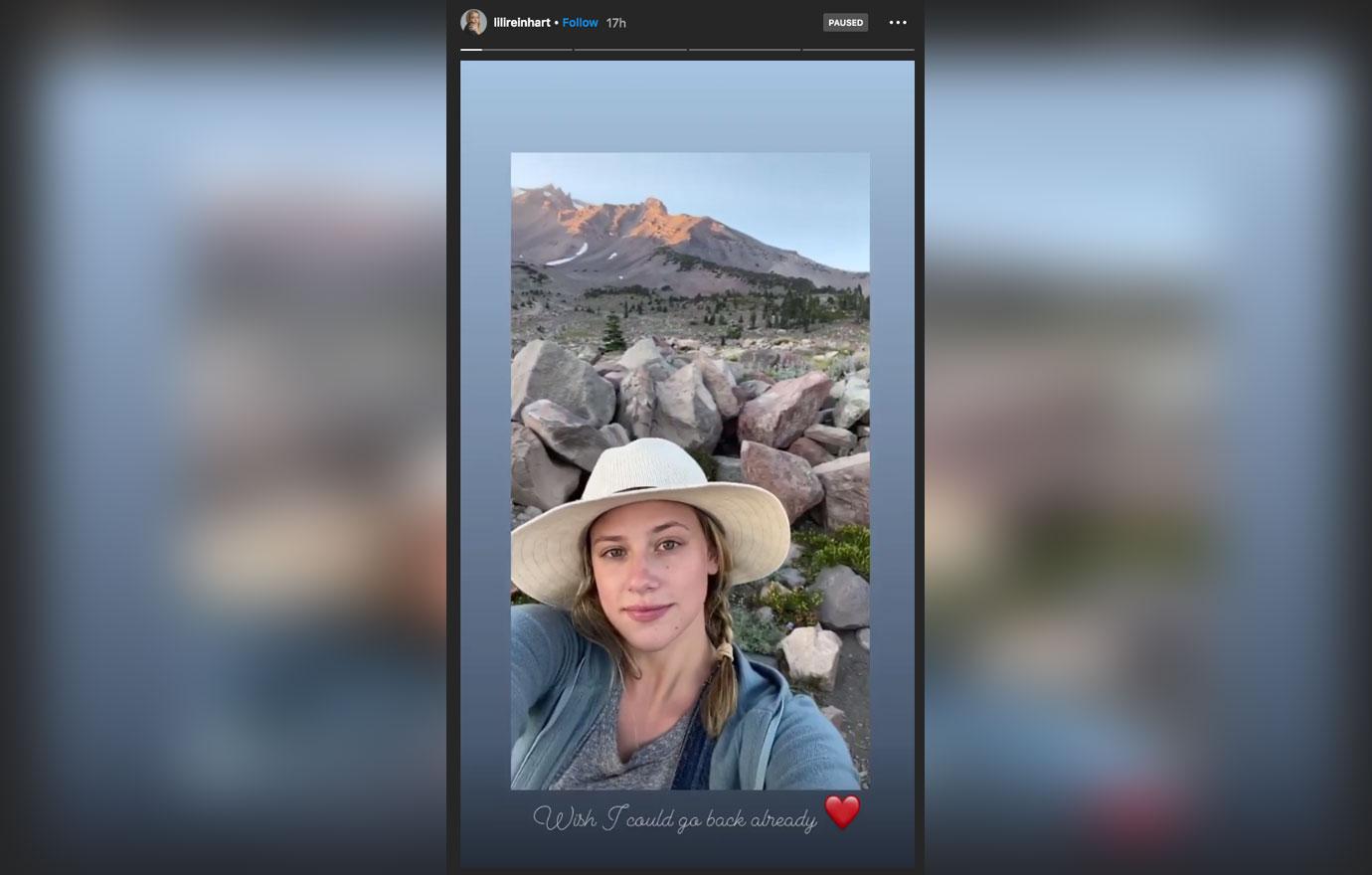 She posted a video on her Instagram story of her with the sunset and the caption: "Wish I could go back already."
After her day with nature, the Hustlers actress tweeted later Tuesday night that she was "watching Eurovision for the 5th time because it makes me happy."
The now single Reinhart has also written her very own poetry book, which is said to be released September 29, called Swimming Lessons. The actress explained that the 240-page book of poetry comes from all forms of life as well as her own personal experiences.
She shared last October that "'Strangers, songs, films, fictional characters, love in various forms, and of course my own experiences were my inspiration throughout the creation of Swimming Lessons. This book means a lot to me and I'm very grateful to be in the position to finally share it."
Article continues below advertisement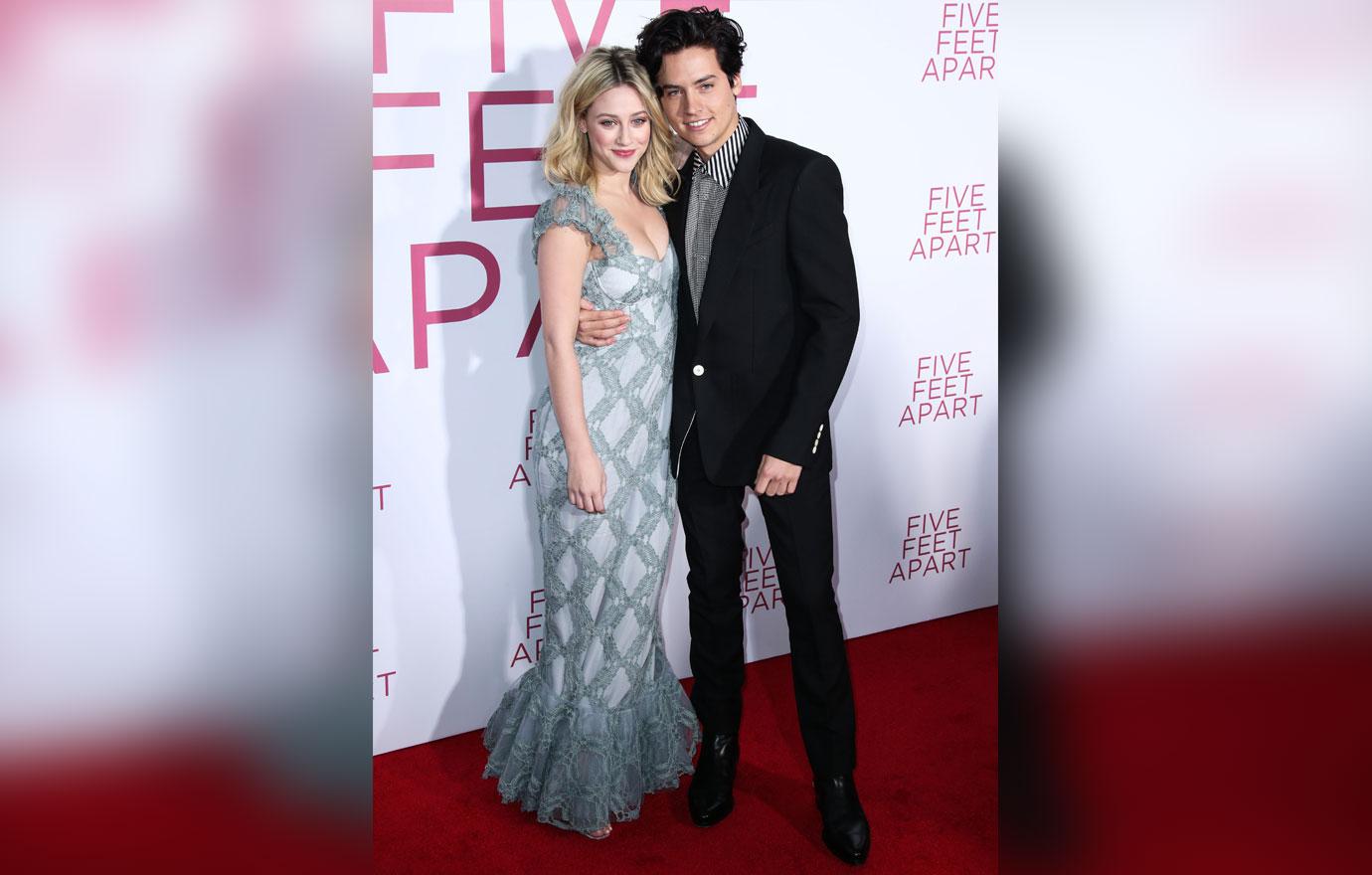 The two were spotted looking quite intimate at the Five Feet Apart film premiere last March amidst all the dating rumors and suspicions. While they had kept their relationship on the extreme down-low over the years, the PDA during the premiere made all their fans go crazy.
The couple started allegedly dating in 2017 during the start of Riverdale, however, the couple
had always been very private about their relationship, only sharing fleeting sweet moments on social media.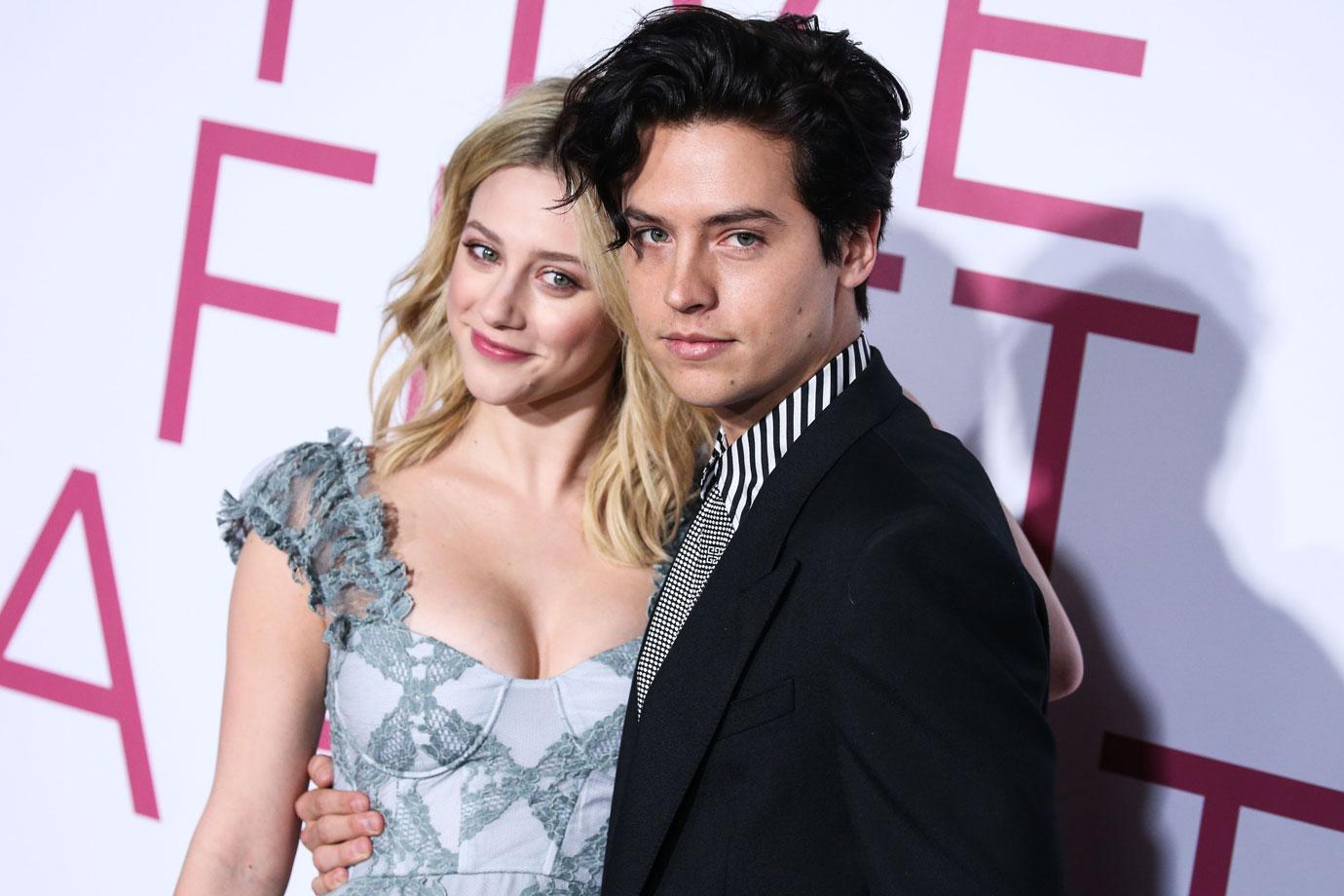 During the press tour for his movie, he told Los Angeles Times, "We legitimately could not stay away from one another," after he was asked if he could ever imagine not dating his current girlfriend, at the time, and co-star.
Article continues below advertisement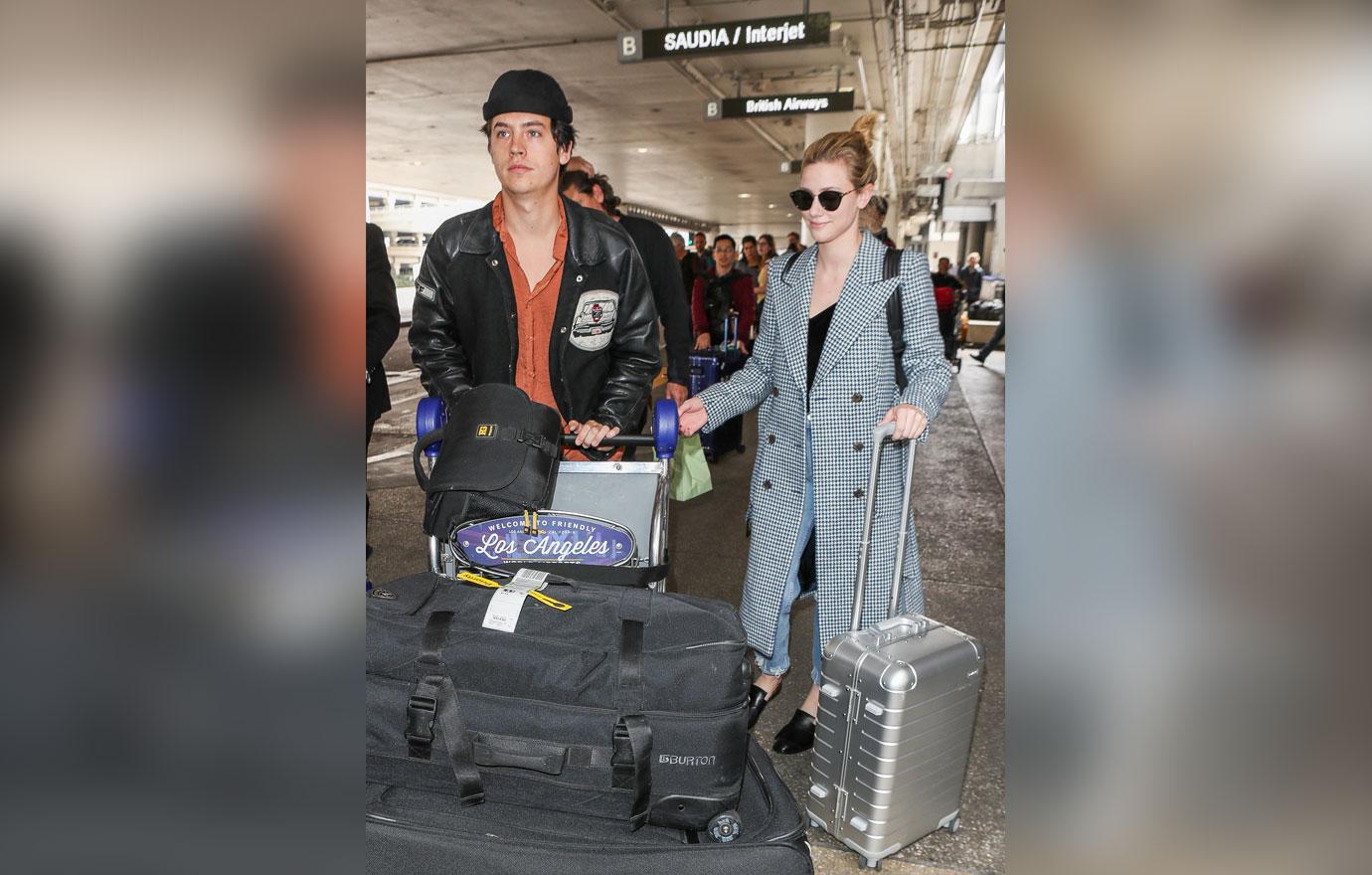 Early April 2018, the couple was spotted sharing kisses in Paris, and later on, the same month spotted on a little vacation in Mexico together. Photographer Sprouse continued to display his photo talents with his followers and fans as he posted multiple pictures of his former girlfriend during their vacation.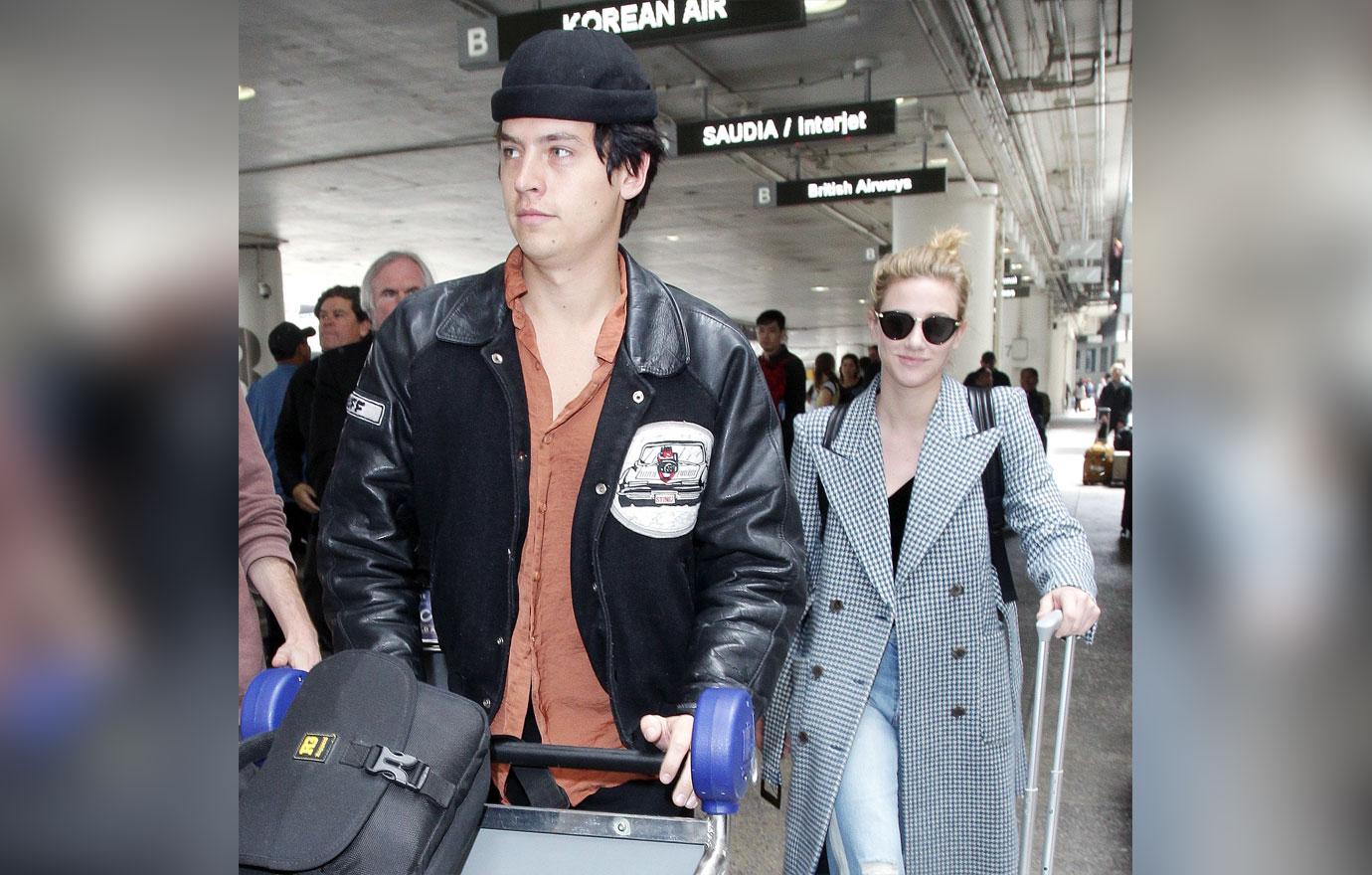 After their trip to Mexico, they finally made their debut as an item at the Met Gala in 2018. She even Instagrammed the two in a mirror selfie, making it totally official.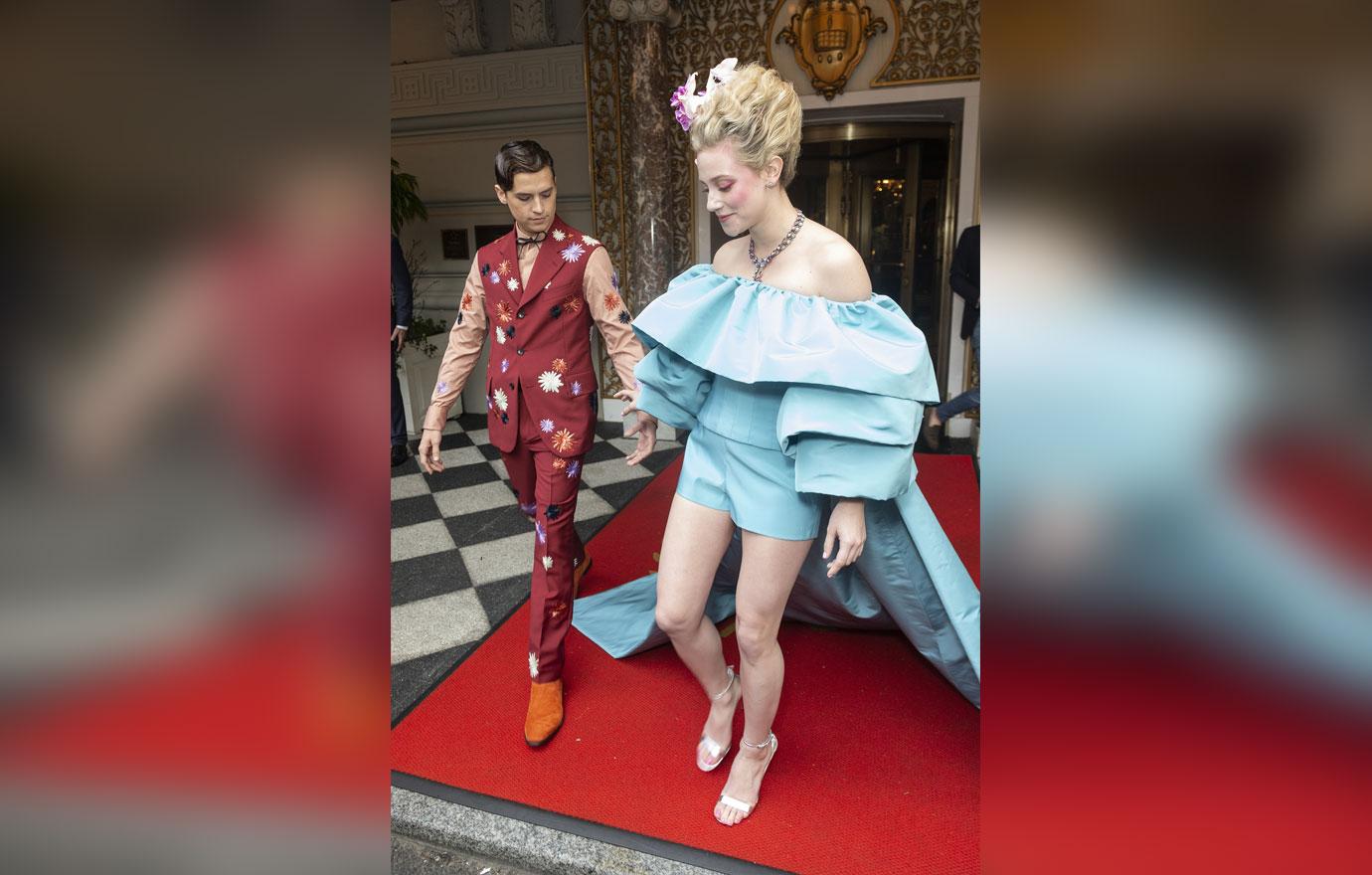 The couple also made a showing together the following year at the Met Gala all dressed up in lavish clothing and smiles. No breakup was expected in their near future, but according to sources, this break is not said to be the end all be all for the two young lovers.