PHOTOS
Lindsay Lohan Has 'Racist' Meltdown In NYC Bar And Spits In Bystander's Face! Get The Details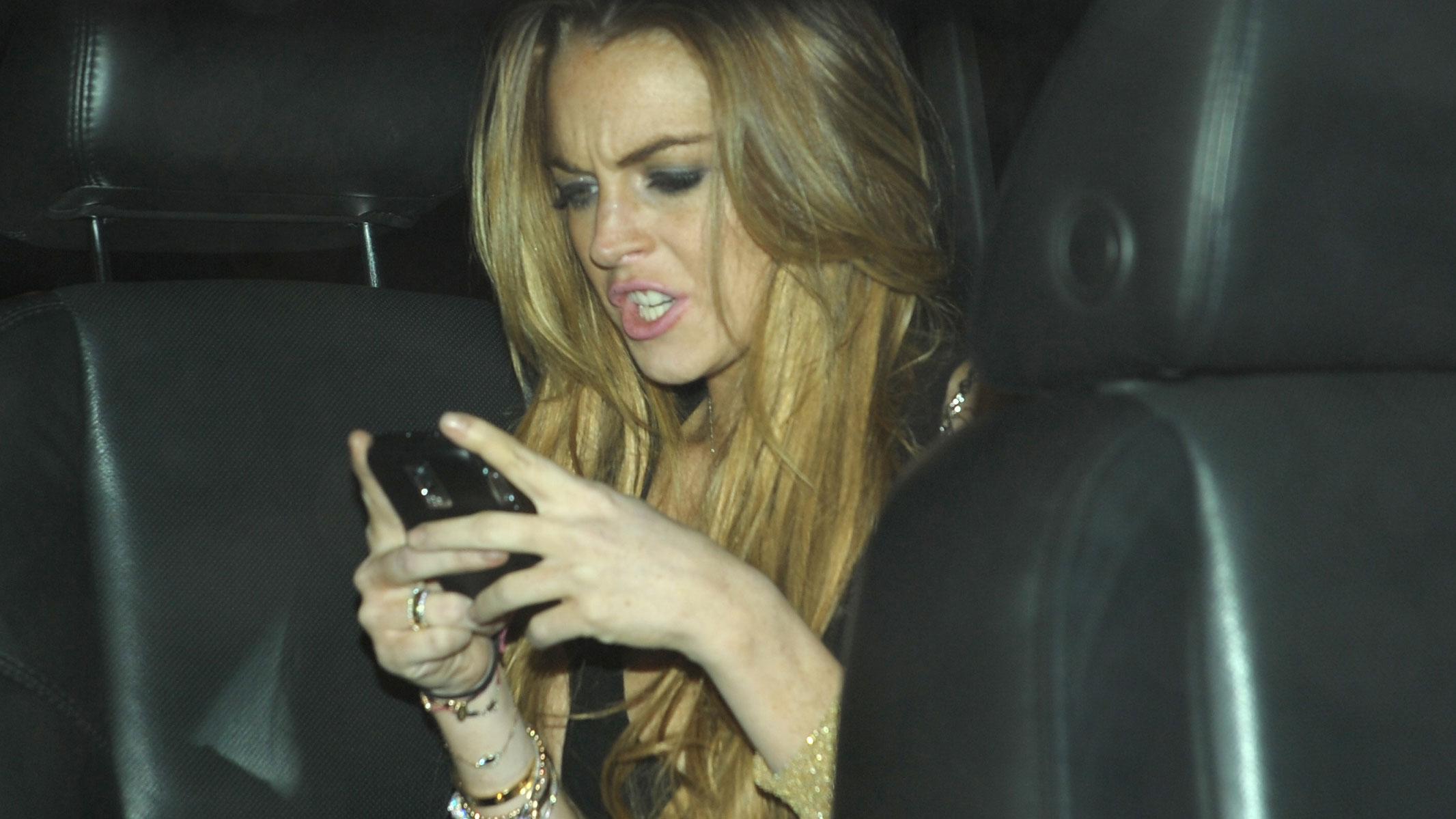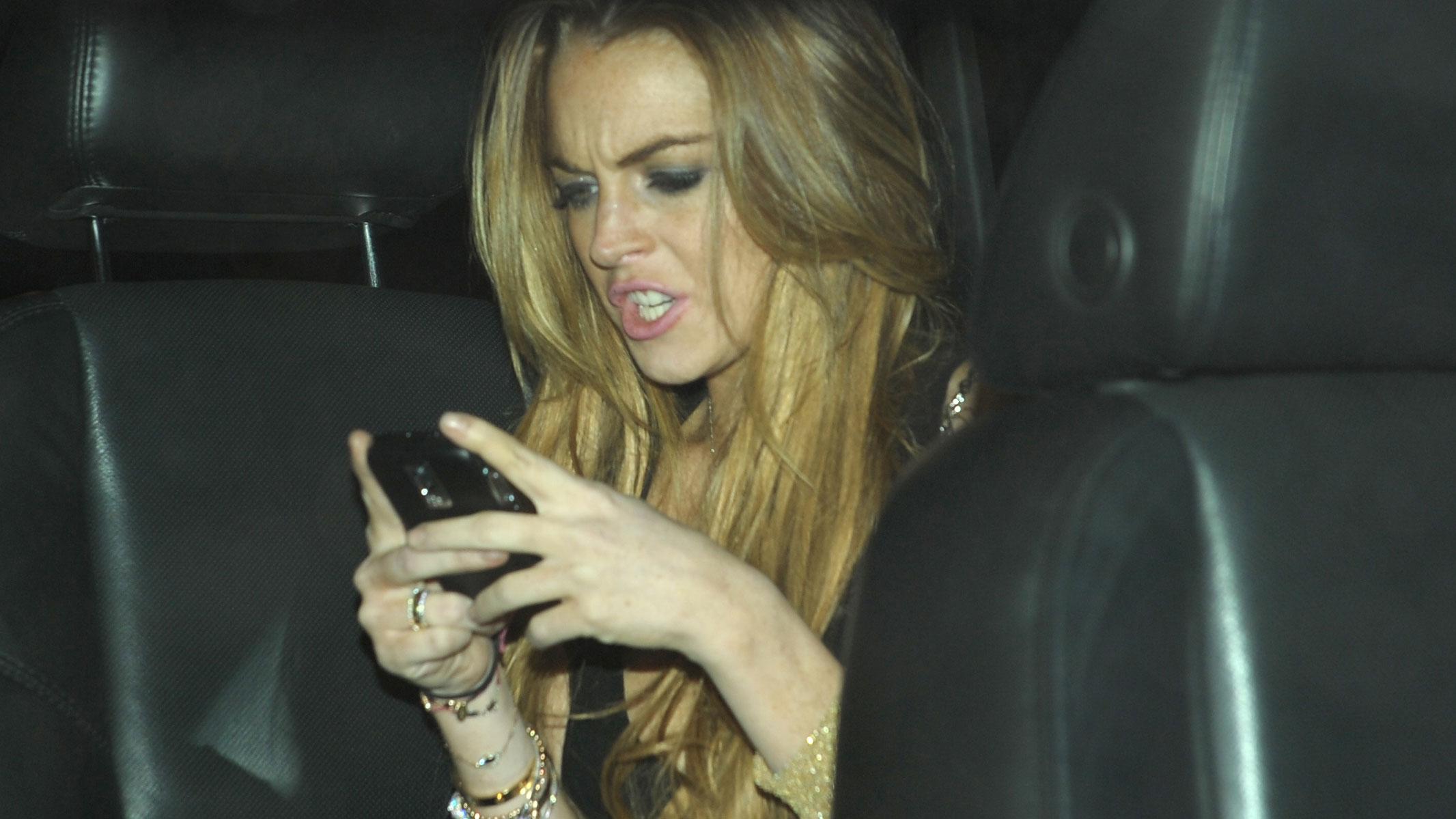 Lindsay Lohan appeared to be over her wild days but on the night of Jan. 9, the former child actress might have pulled her most out of control stunt yet!
Article continues below advertisement
INF - Lindsay Lohan Spotted Leaving Mortons Private Members Club London With Mystery Man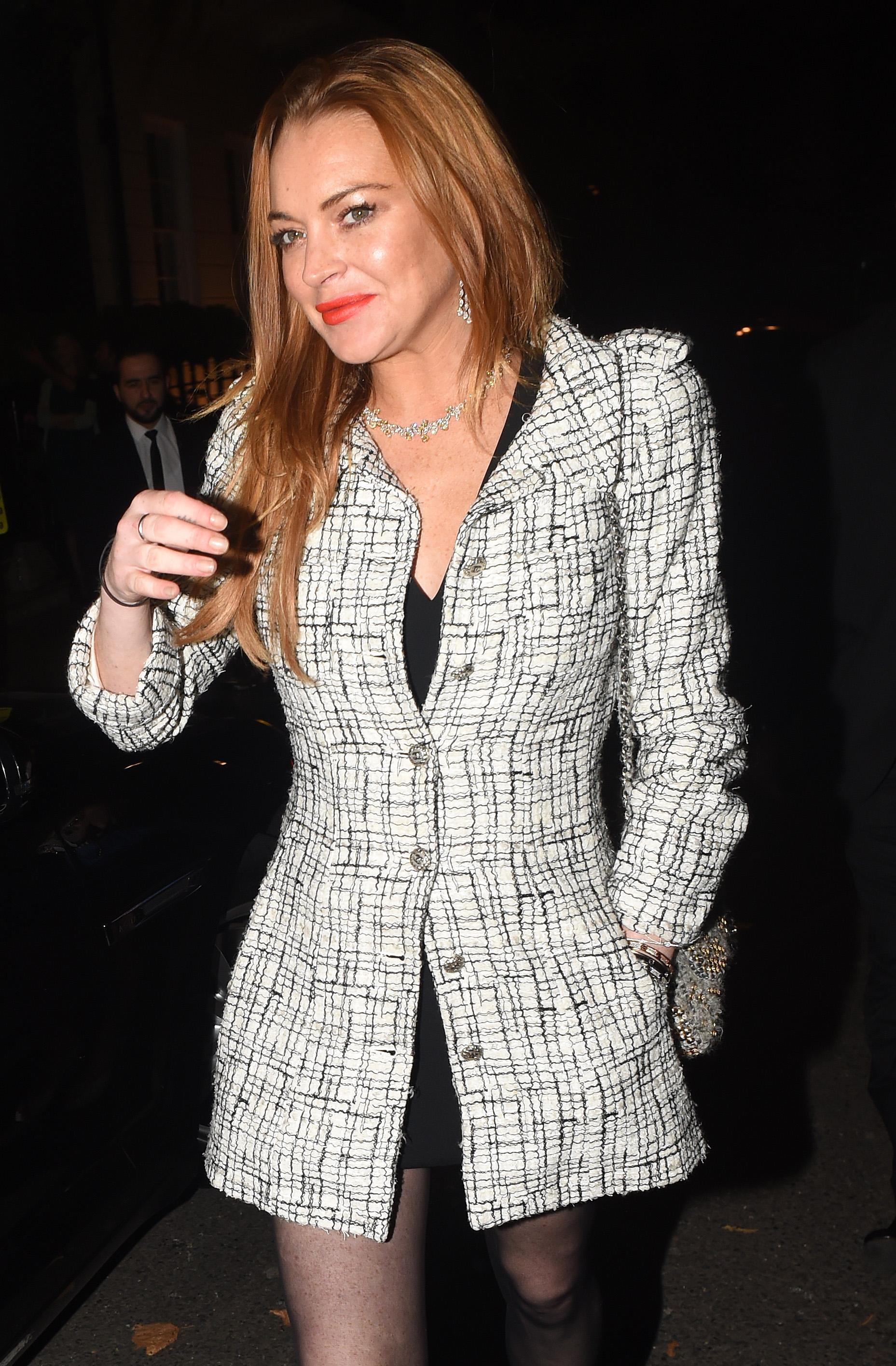 According to RadarOnline.com, cops were called to a New York City bar after the 29-year-old spit in a man's face and yelled "racist" remarks. LiLo and her sister Ali were holed up in the bathroom at Vbar in Greenwich Village, when the bartender told them to leave the establishment.
Lindsay Lohan Court Appearance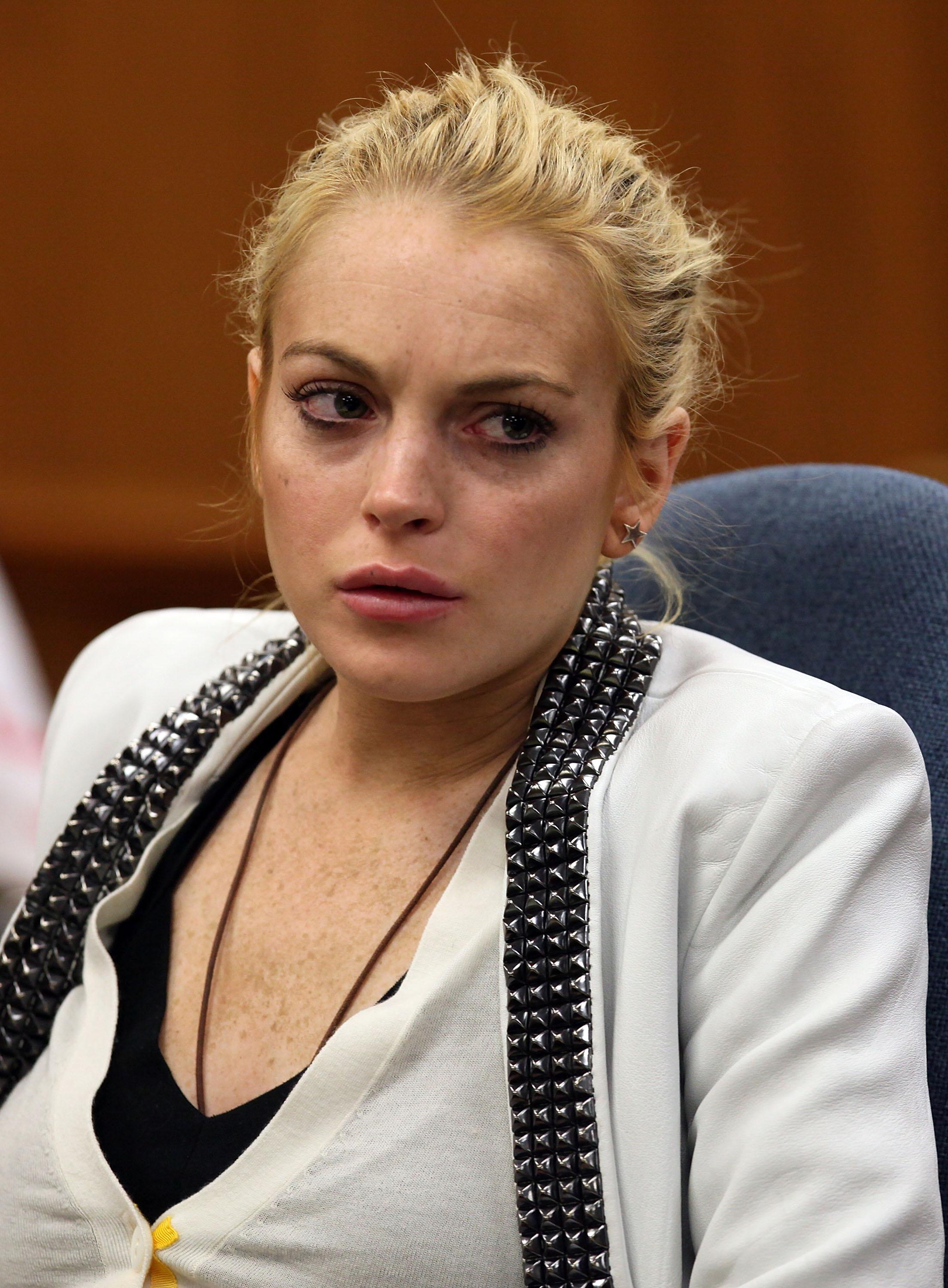 A witness told the site, "They walked in off the street and made a beeline for the bathroom. They didn't order a drink or anything. They were in there for around 20 minutes and then the bartender started knocking on the door and asked them to come out. When they didn't come out, he then asked them to leave and Lindsay became aggressive and belligerent."
Article continues below advertisement
Lindsay Lohan seen outside smoking and talking on the phone in London, UK.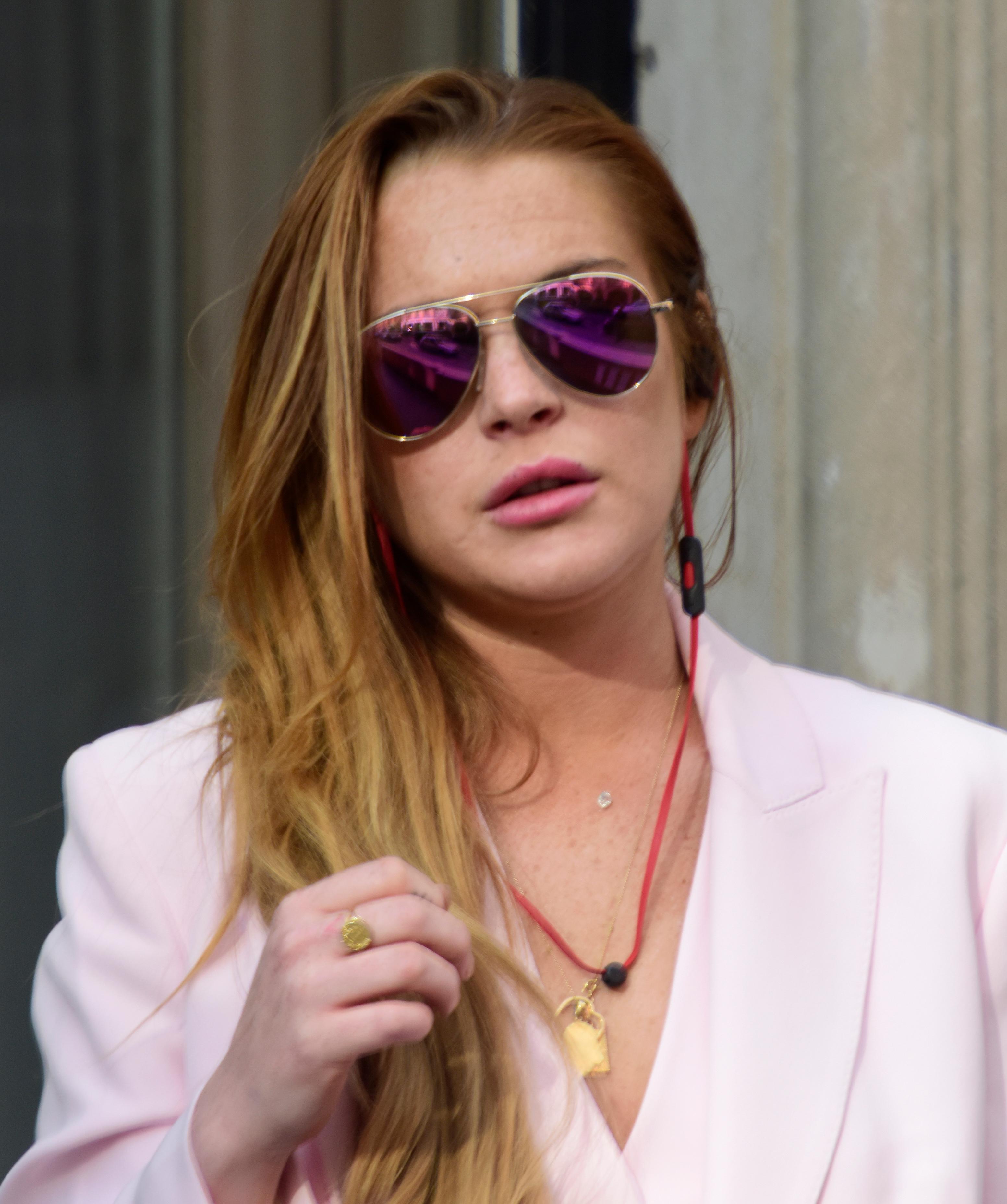 Lindsay emerged from the bathroom and started yelling at the bartender, "This is New York. You're not from here." The bartender was from West Africa.
Article continues below advertisement
Day 2 - Front Row - LFW FW15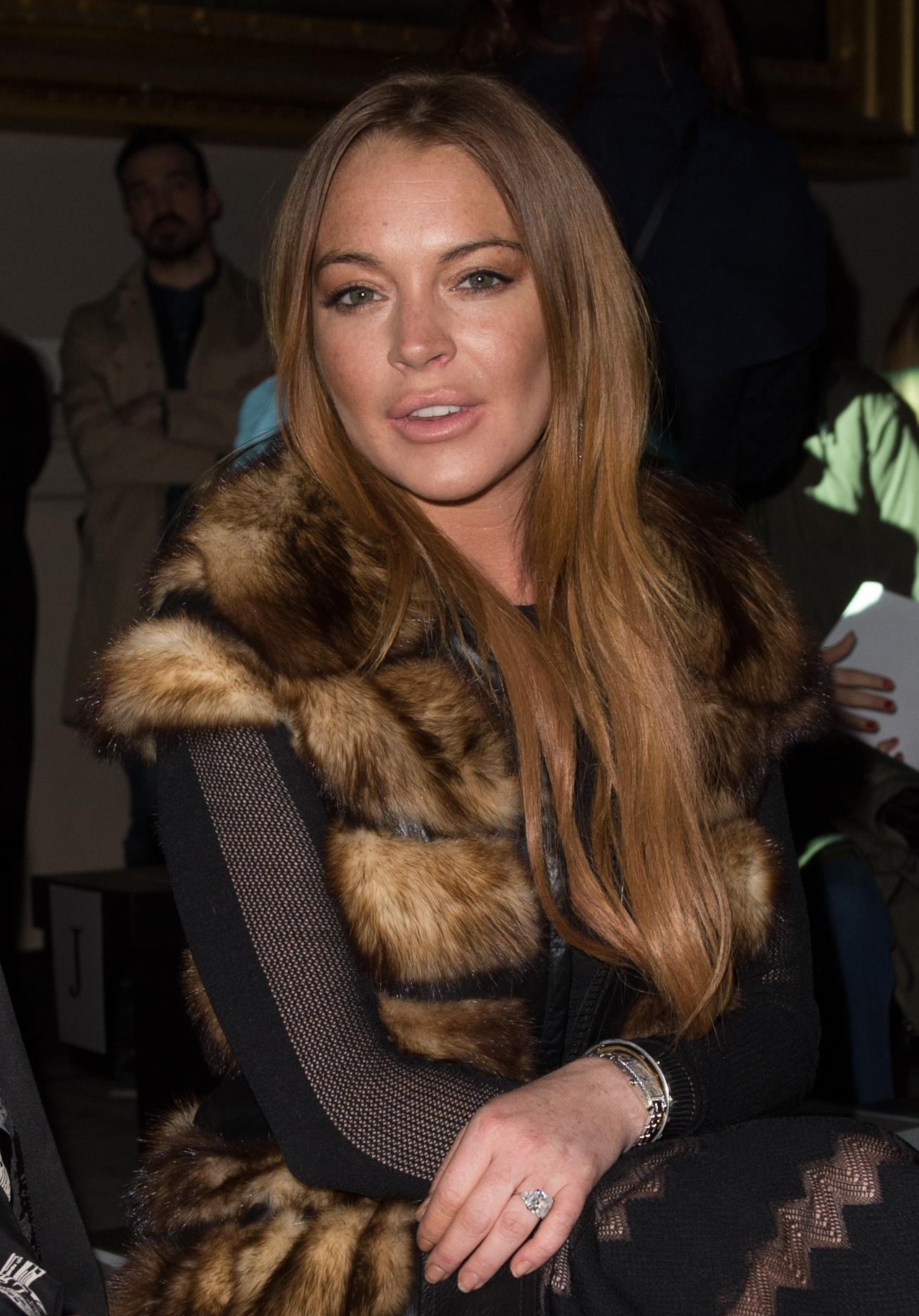 According to the source, she then kept speaking to him in a mock African accent. Finally, a few other patrons intervened and that's when Lindsay spit in someone's face!
Article continues below advertisement
Lindsay Lohan Probation Hearing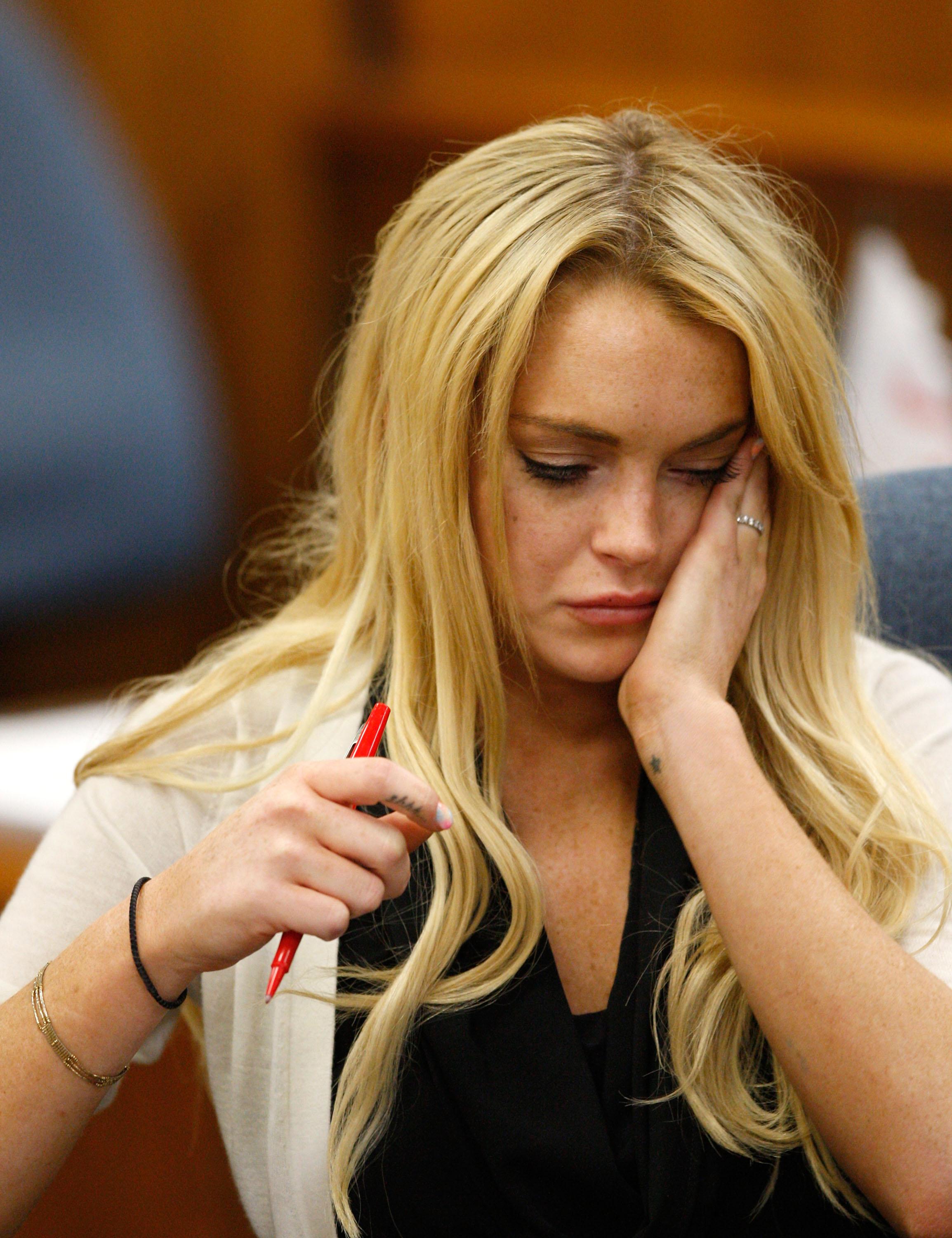 "They wouldn't leave and all hell was breaking loose and that's when Lindsay spat in our friend's face. The bar then erupted and everyone was yelling at them to leave," another second source revealed.
Article continues below advertisement
EXCLUSIVE: Lindsay Lohan a black dress leaving a nightclub in Mykonos town, Greece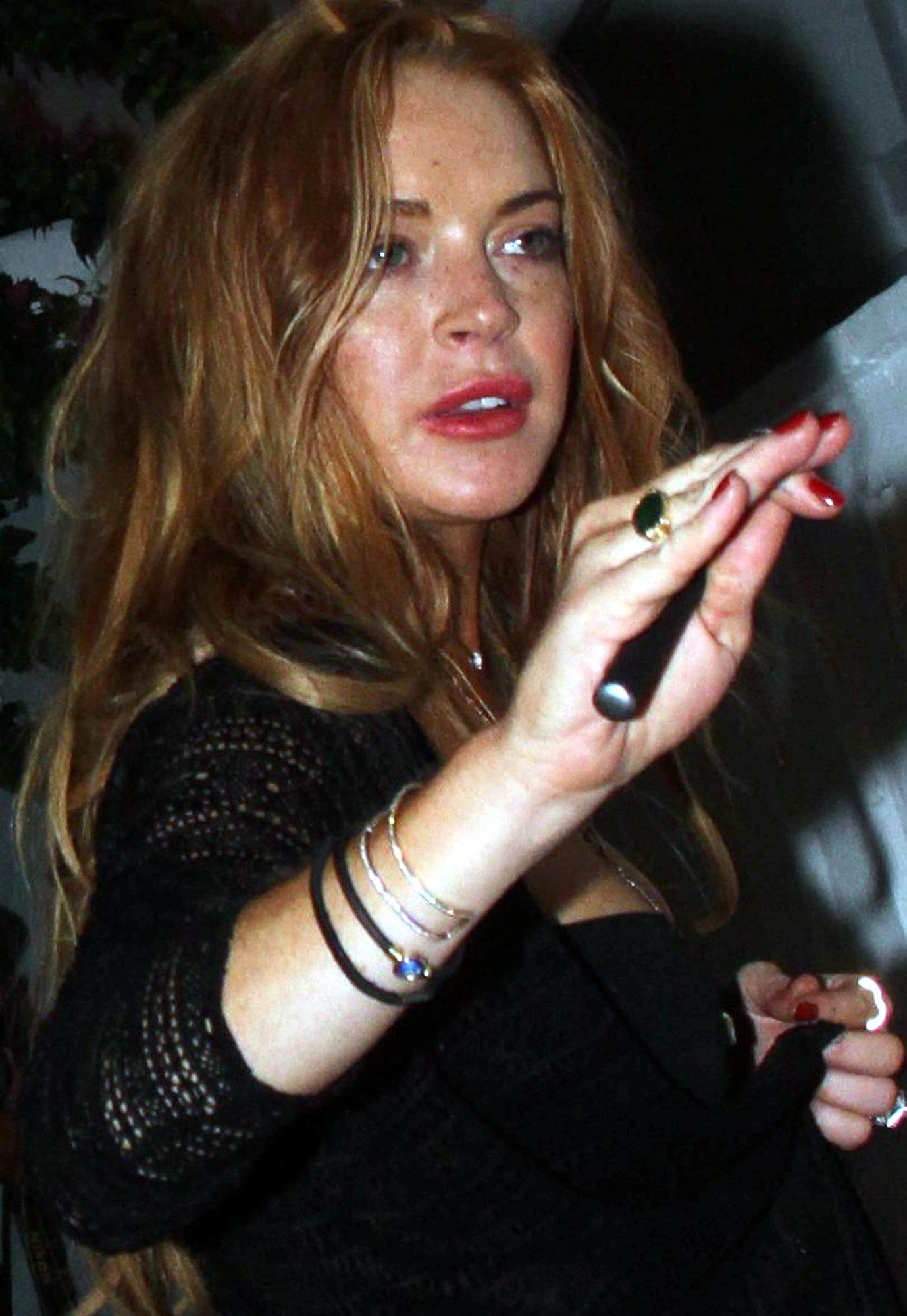 The drama wasn't over just yet! "About half an hour later, a friend of Lindsay's came to the bar and tried to fight the bartender. He got in his face taking a really aggressive stance and was threatening him," the first source said.
Article continues below advertisement
Lindsay Lohan cries in court after being sentenced to 90 days in jail for violating her probation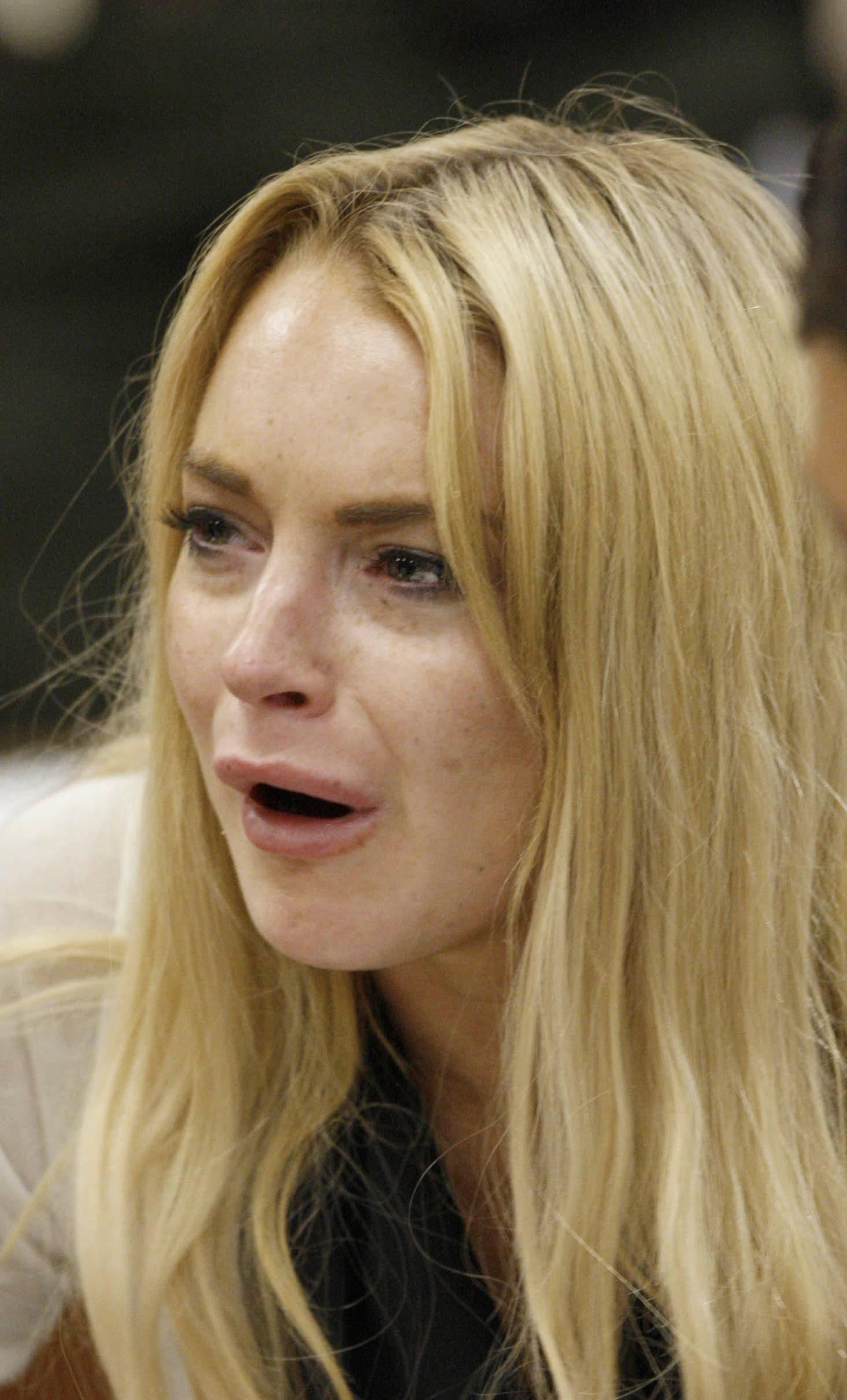 Another person in the bar attempted to film it and then Lindsay's friend stole her phone and ran out of the bar with it. We then chased him and restrained him till the cops arrived. It was madness." That was when the NYPD was called to the rowdy scene. What do you think about Lindsay's behavior? Tweet us @OKMagazine or let us know in the comments section below!