PHOTOS
Lindsay Sex Tape Pics Are Fake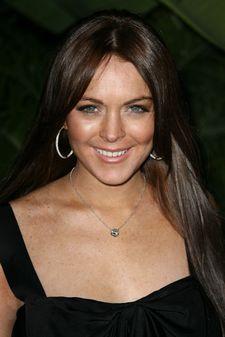 Lindsay Lohan and her publicist can relax. It turns out the woman in the sex tape photos circulating the Internet is not the actress after all.
TMZ is reporting that the real star of the show is a random chick from Illinois, who decided to get frisky with her boyfriend and a video camera. The stills were reportedly taken from an XTube video posted two months ago, and that the guy whose "member" is featured in the photos has actually posted videos before.
Article continues below advertisement
His co-star in two of those videos is the same girl featured in the supposed "Lindsay sex tape photos."
Congratulations Lindsay, here's one disaster you managed to avoid!