PHOTOS
Lindsay's Come Undone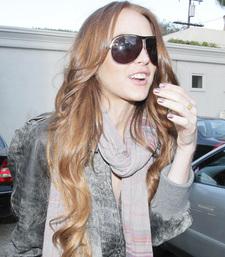 As reported <a href="http://www.okmagazine.com/news/view/13109/Lindsay-Sends-Last-Ditch-E-Mails-to-Sam" target="_blank">by OK!</a> the other day, <a href="https://okmagazine.com/search/lohan" target="_blank"><strong>Lindsay Lohan</strong></a>'s split from girlfriend Samantha Ronson has sent the actress into an emotional tailspin. And now it's gotten so bad that even LiLo's hands-off mom, Dina Lohan, is concerned.
Article continues below advertisement
According to an item in Thursday's NY Post, Dina Lohan, who is more famous for boozing and partying with her daughter than for actually being a responsible parent, is now "begging Lindsay's friends to go there and help her."
Says the paper's source, "All of Lindsay's life, Dina never acted like a role model. She only ever wanted to be her friend. Lindsay keeps getting used, and she never stood a chance at happiness."
Even those who are paid to watch out for her have abandoned ship, says the report. "Lindsay is on hiatus with her publicist because she's not working or booking jobs," says the paper's insider. "She is completely unmanageable. It has never been possible to control her or advise her. Lindsay needs to get psychiatric help."
PICS OF LILO & SAM IN HAPPIER TIMES: