PHOTOS
Lohan to Star in Charles Manson Film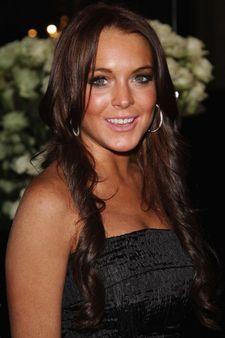 If is determined to make a name for herself in film, playing a Charles Manson follower may be the way to do it.
E! News is reporting the Mean Girls star has signed on to play Nancy Pitman in the film Manson Girls. Pitman, known as "Brenda" by the Manson family, was a cult follower of Charles Manson, who was responsible for causing several gruesome, high-profile murders in the late 1960s, including that of actress Sharon Tate.
Article continues below advertisement
The film's producer, Brad Wyman, confirmed the news on Thursday, saying, "Yes, I am doing it the movie with Lindsay." Wyman also said the production company, Junction Films, had no trouble insuring the troubled actress, despite her recent brushes with the law and a completed stint in rehab.
"The production company is insuring her Lindsay for the film," Wyman said Thursday.