Fashion Week 2017

PHOTOS
Madeline Stuart, Model With Down Syndrome, Owns NYFW As She Carries PYTHON Down Runway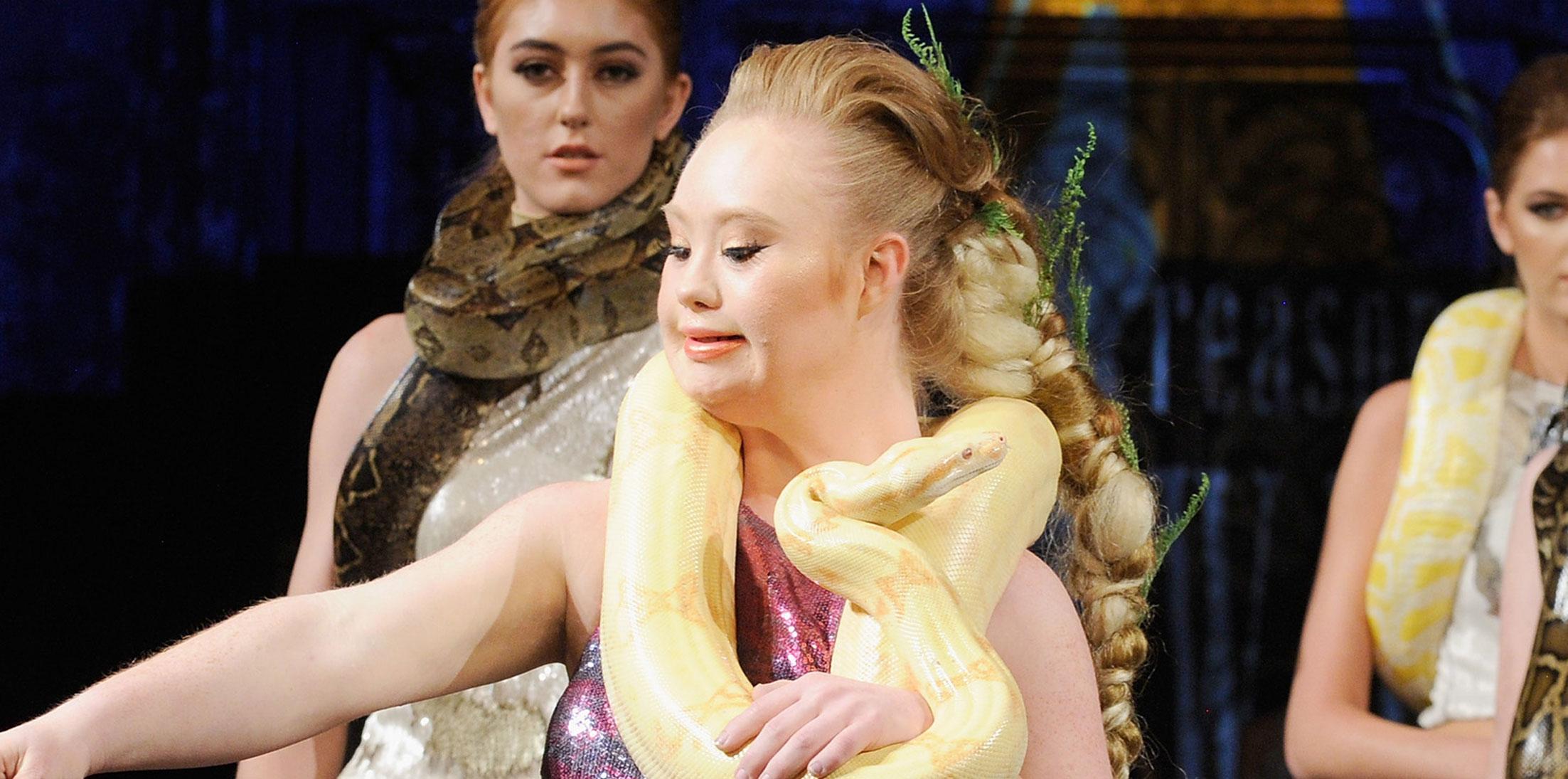 Madeline Stuart owned the runway at New York Fashion Week! The 20-year-old Australian model with Down syndrome dared to carry a python on her shoulders as she modeled the new collection from her clothing line, 21 Reasons Why. The python was a nod to the inspiration for the new collection, snakeskin! According to a press release for the show, titled "Snakes Alive, Girls Gone Wild," the new collection "uses sequins to mimic the ornate snakeskin look on pieces designed for clubwear, a perfect complement to Madeline's daywear collection." Click through to see Madeline modeling her new snakeskin-inspired line with her python pal!
Article continues below advertisement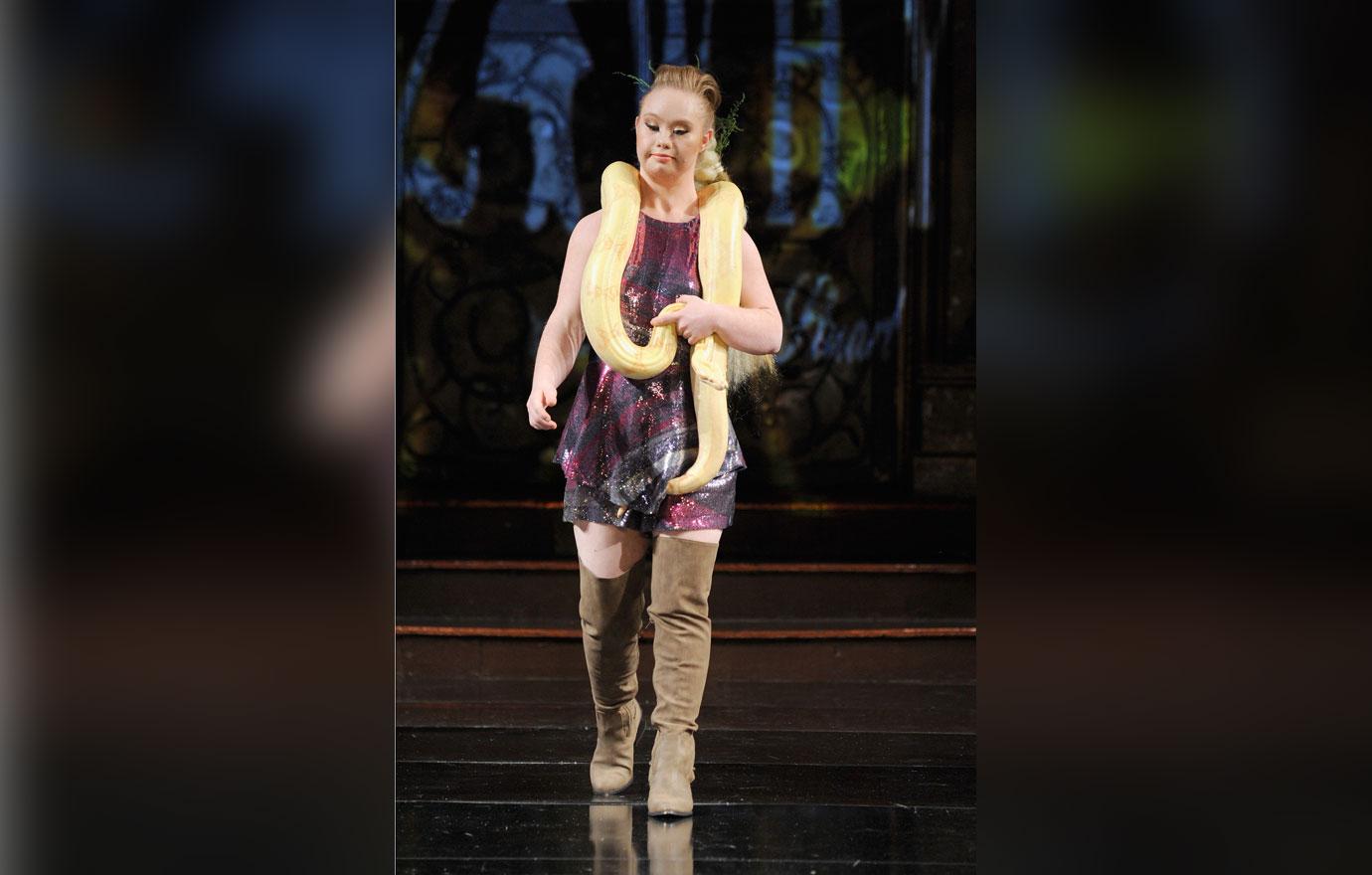 Madeline looked totally unfazed by her python companion as she walked down the runway.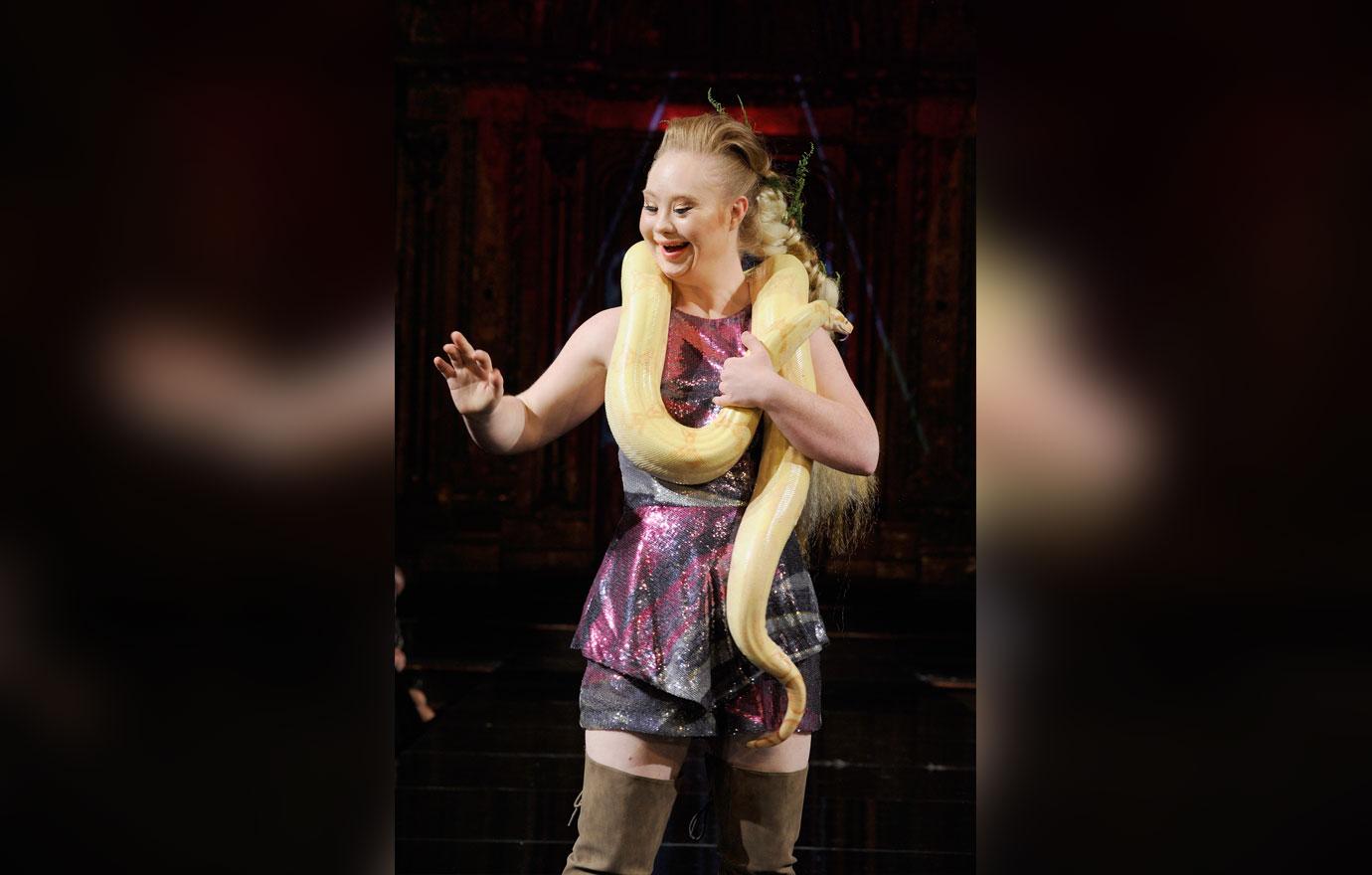 She even cracked a smile while she waved to the crowd!
Article continues below advertisement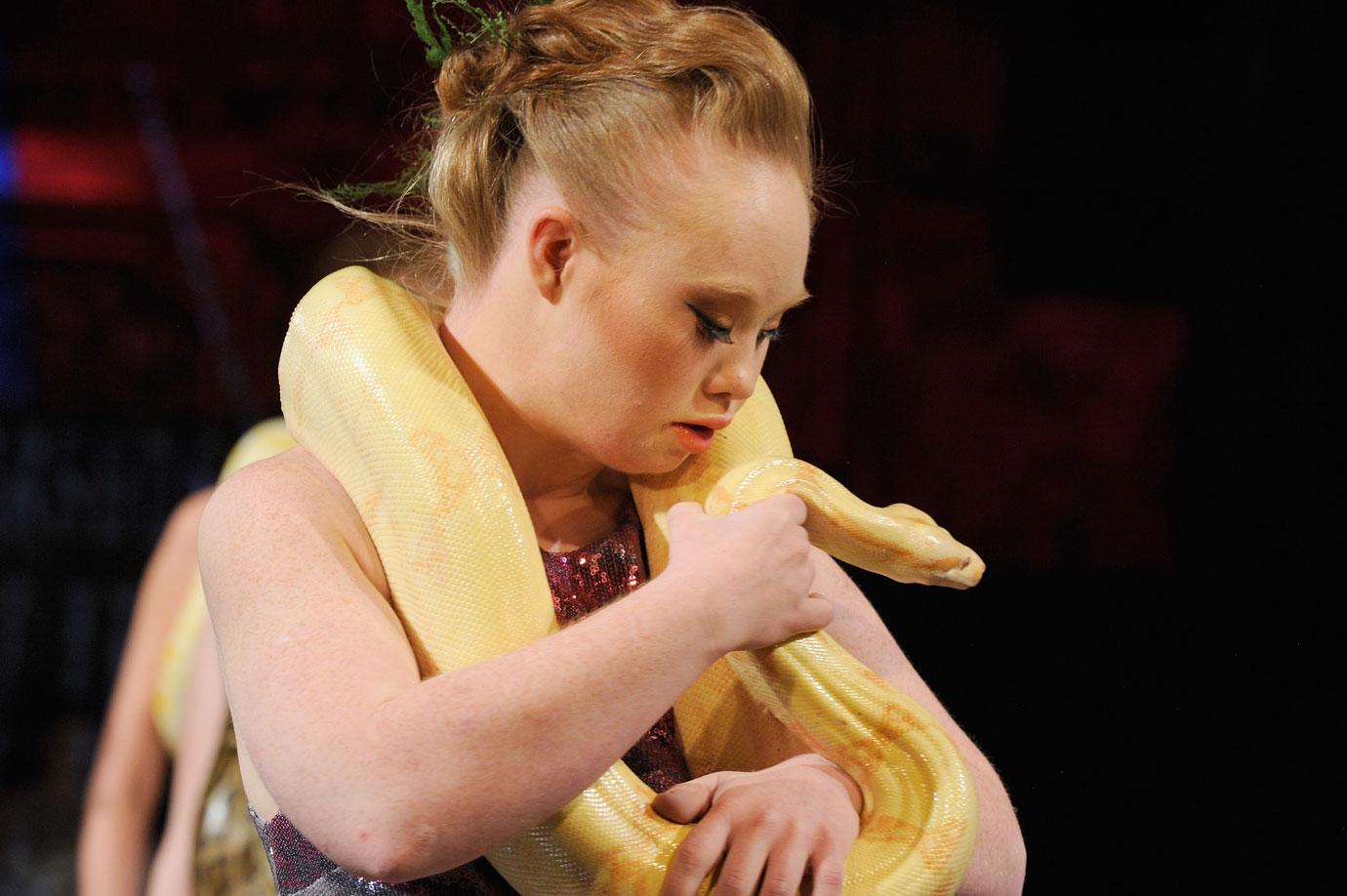 Madeline wasn't afraid to get close to her snake friend, either.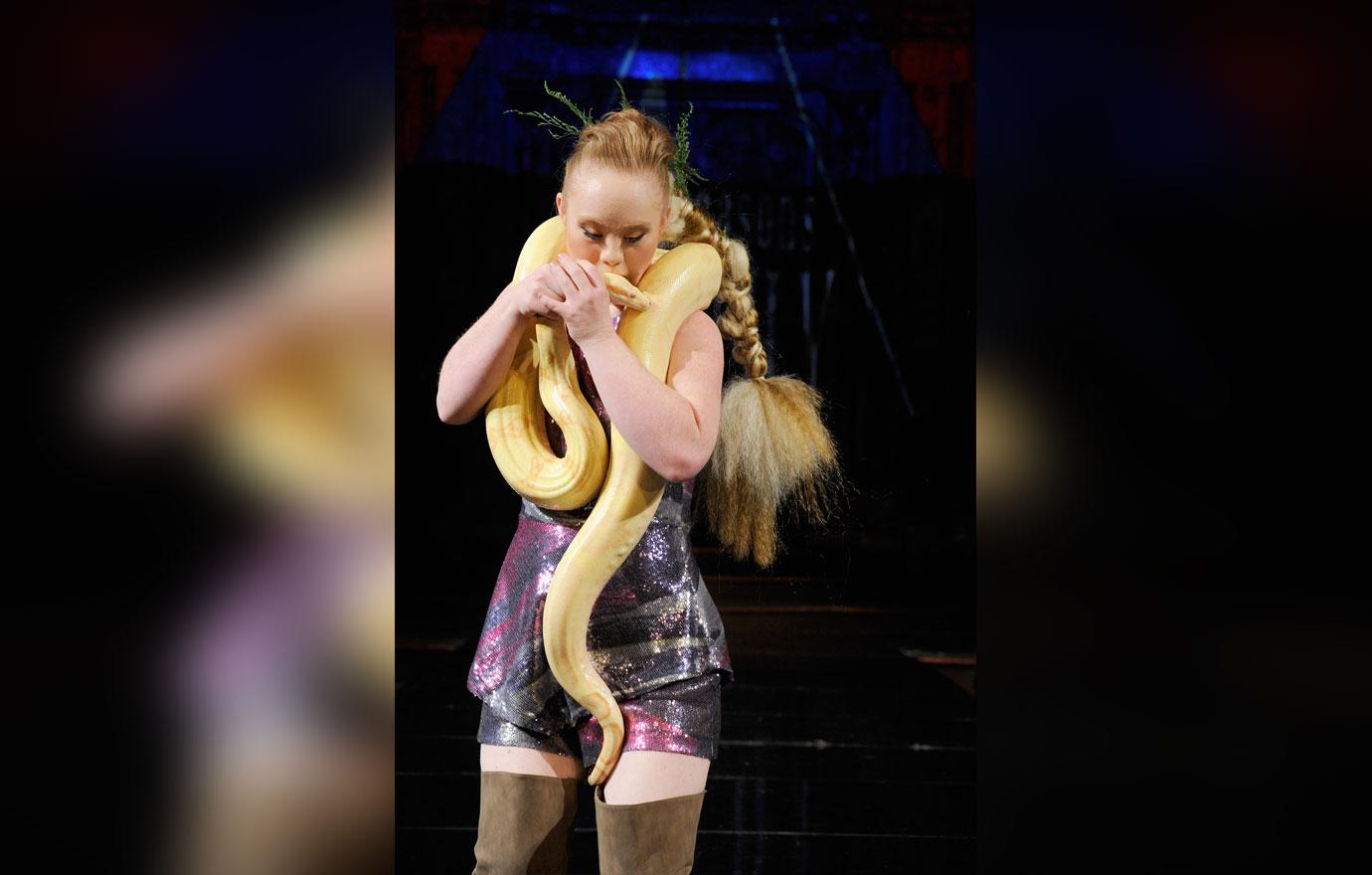 She even gave him a kiss!
Article continues below advertisement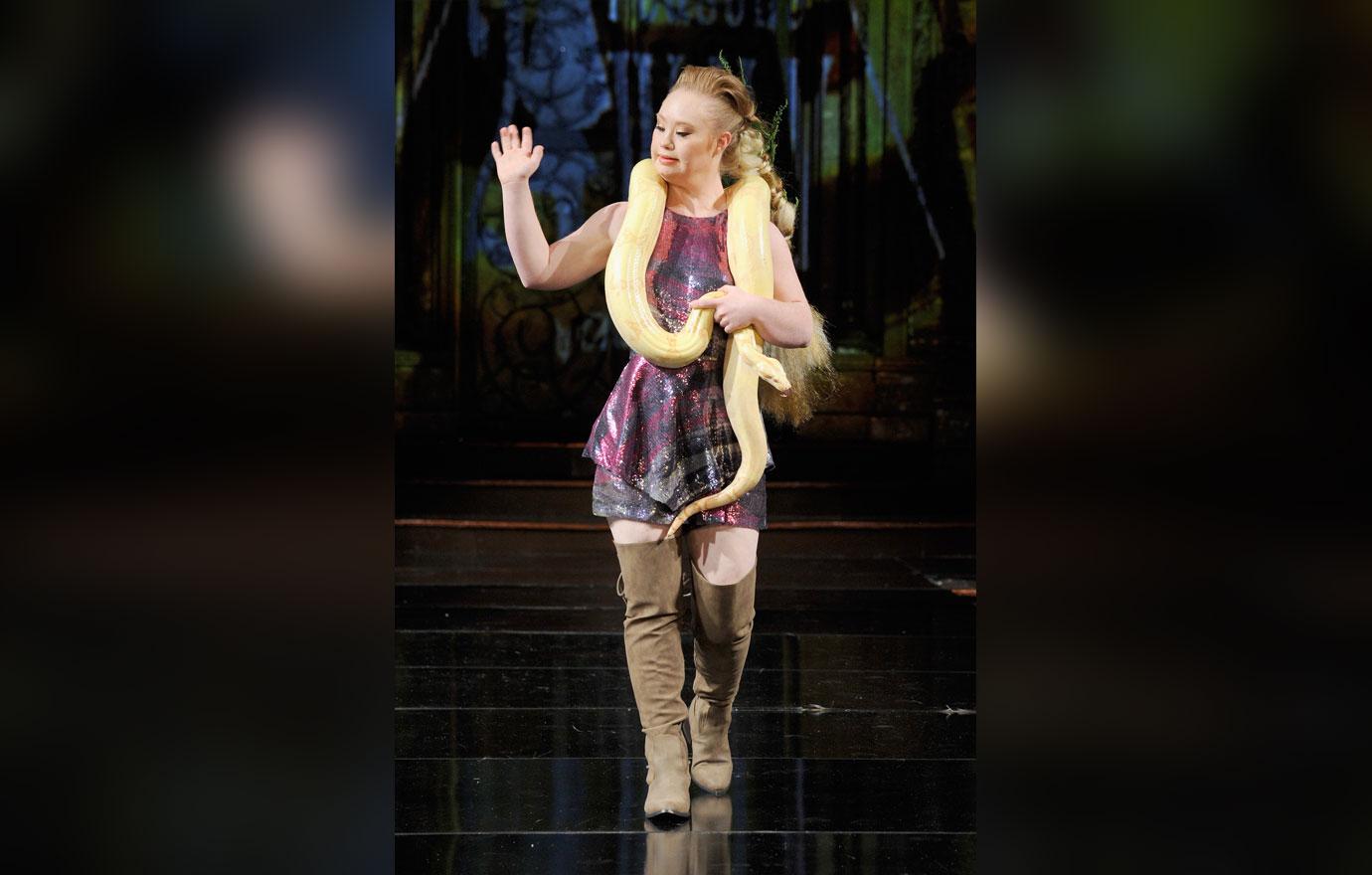 This isn't Madeline's first time walking in New York Fashion Week. She made her debut at the exclusive fashion event in 2015.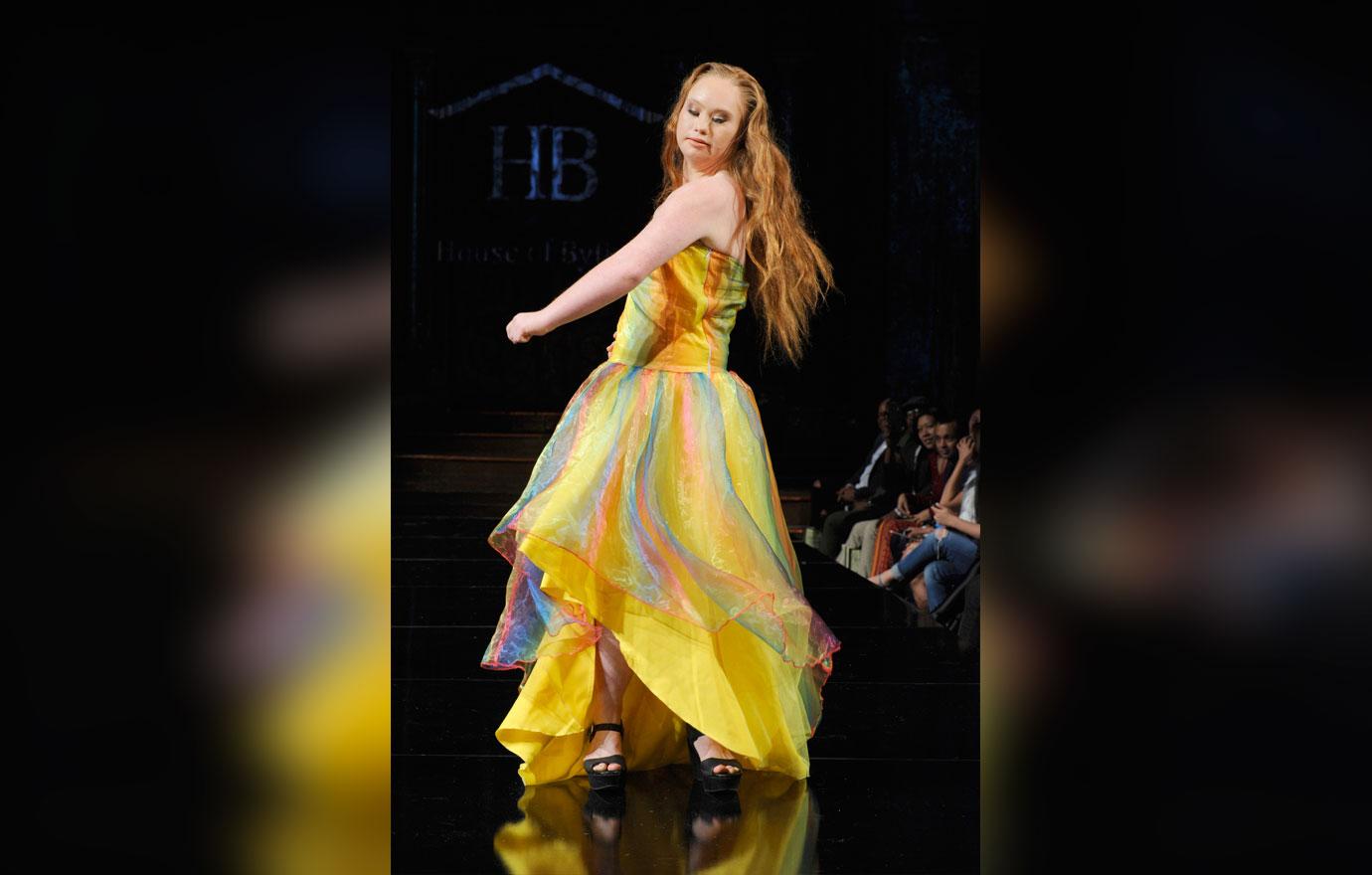 After her show, Madeline went on to walk in the House of Byfield fashion show, where she donned this gorgeous yellow dress!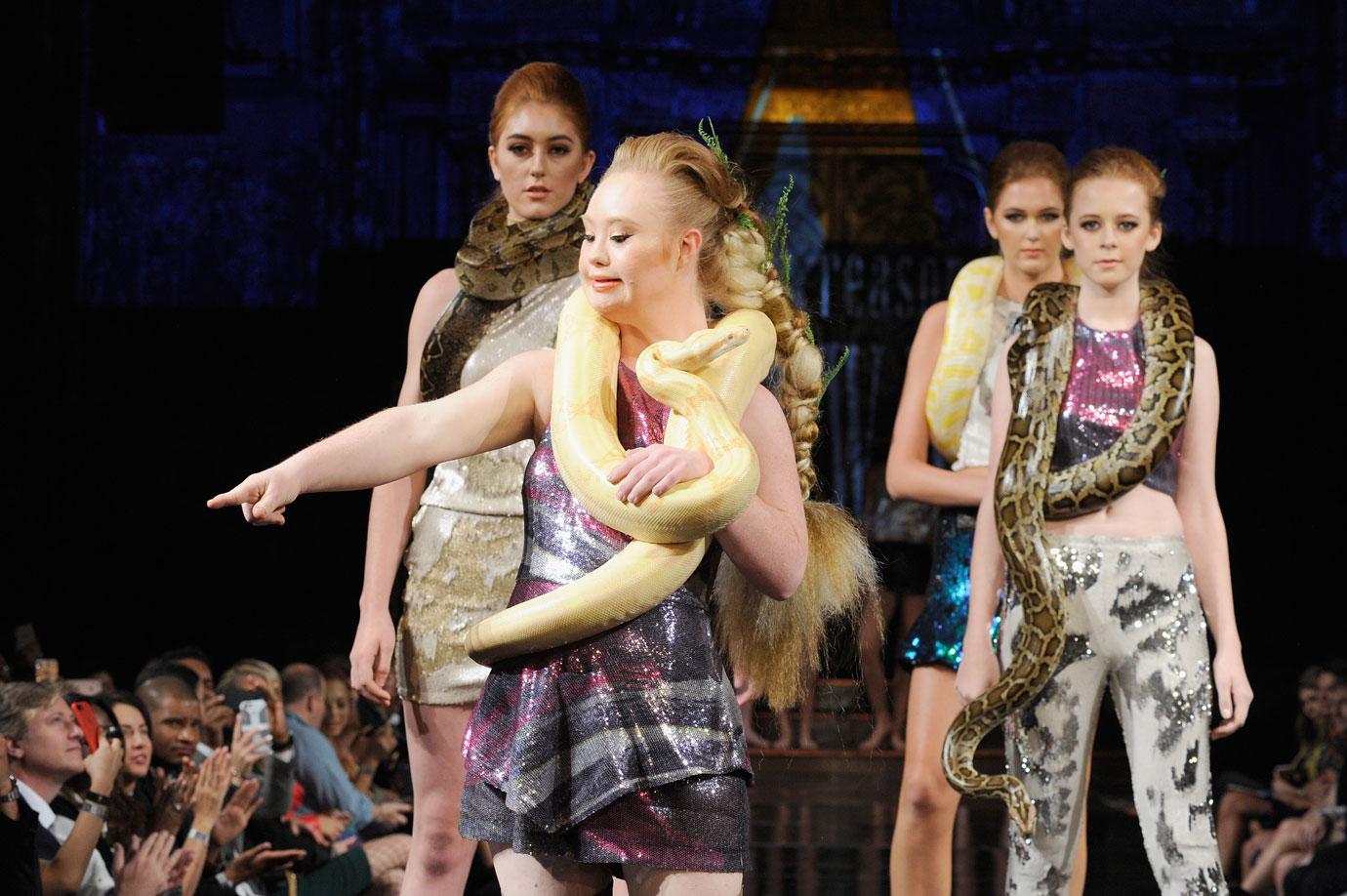 Are you impressed that Madeline had no fear while walking the runway draped in a python? Let us know in the comments below!