PHOTOS
Madonna Fondles Herself In Bizarre Instagram Video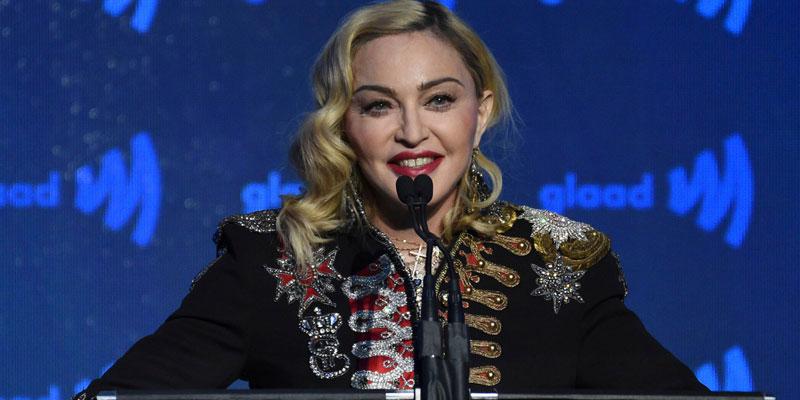 Madonna gets flirty on Instagram. The global pop star, 61, fondled her assets while she performed her vocal warm-ups in a video on the social media platform Tuesday, November 5. The singer gave her 14 million followers a behind-the-scenes look at life on tour. Madonna is in the middle of her epic Madame X world tour.
Article continues below advertisement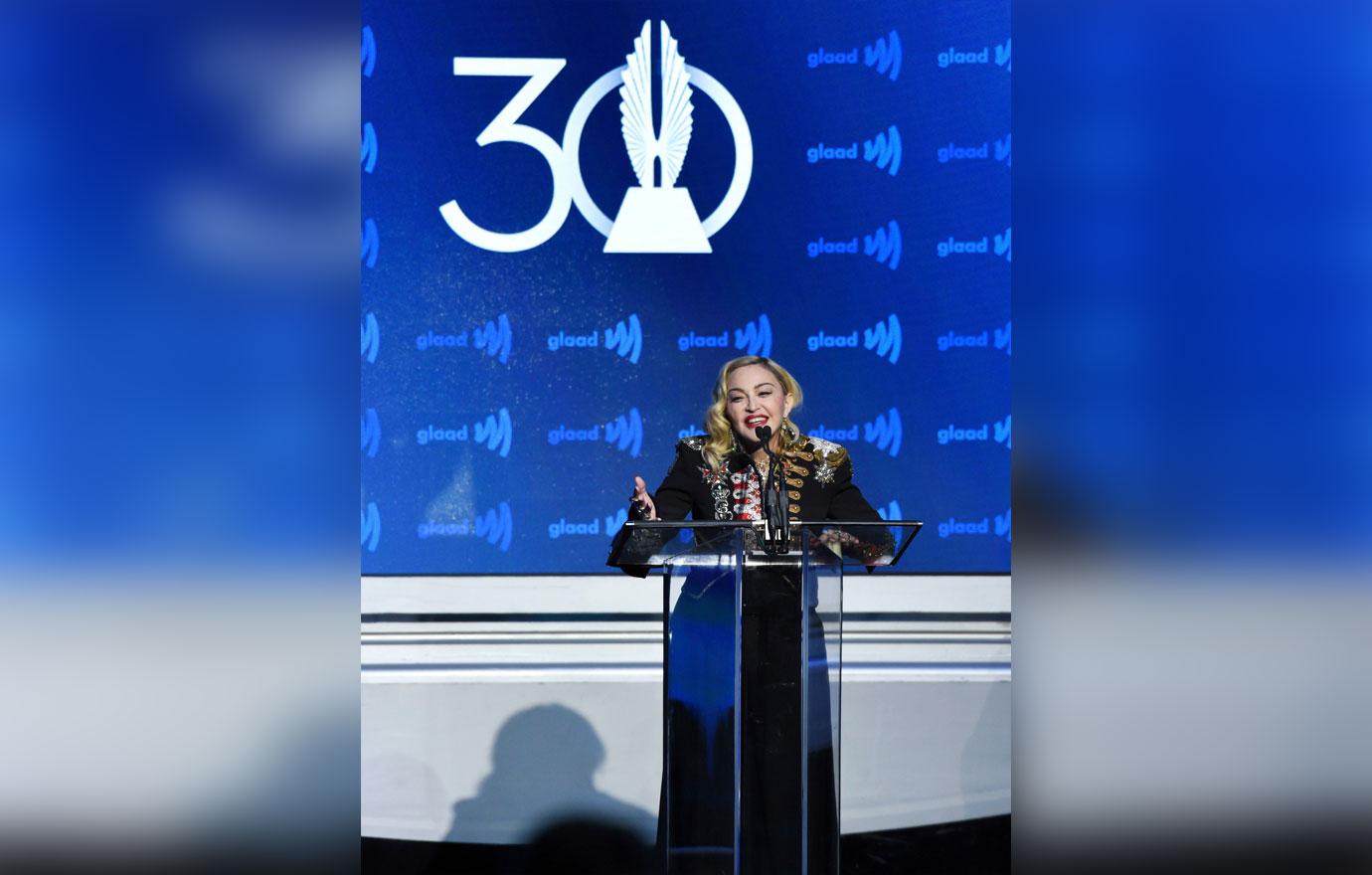 Madonna is typically known for pushing the envelope with her music, videos, and performances and this time was no different. In the video the singer jokingly said, "Believe it or not, it helps my vocal chords."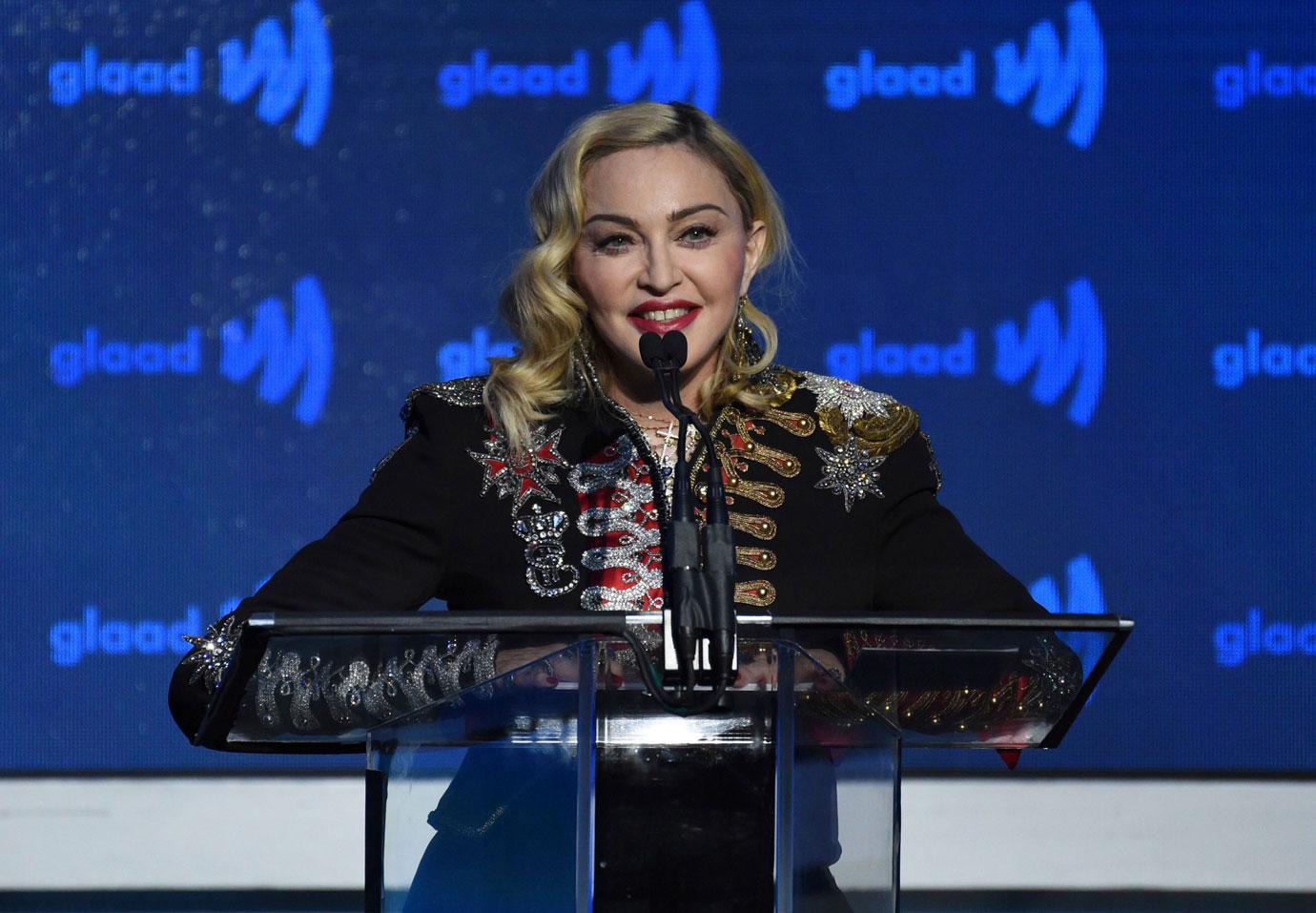 The pop icon was seen reclined on a chair dressed in a racy black lace lingerie with multi-layered statement gold necklaces as she practiced her warm-ups.
Article continues below advertisement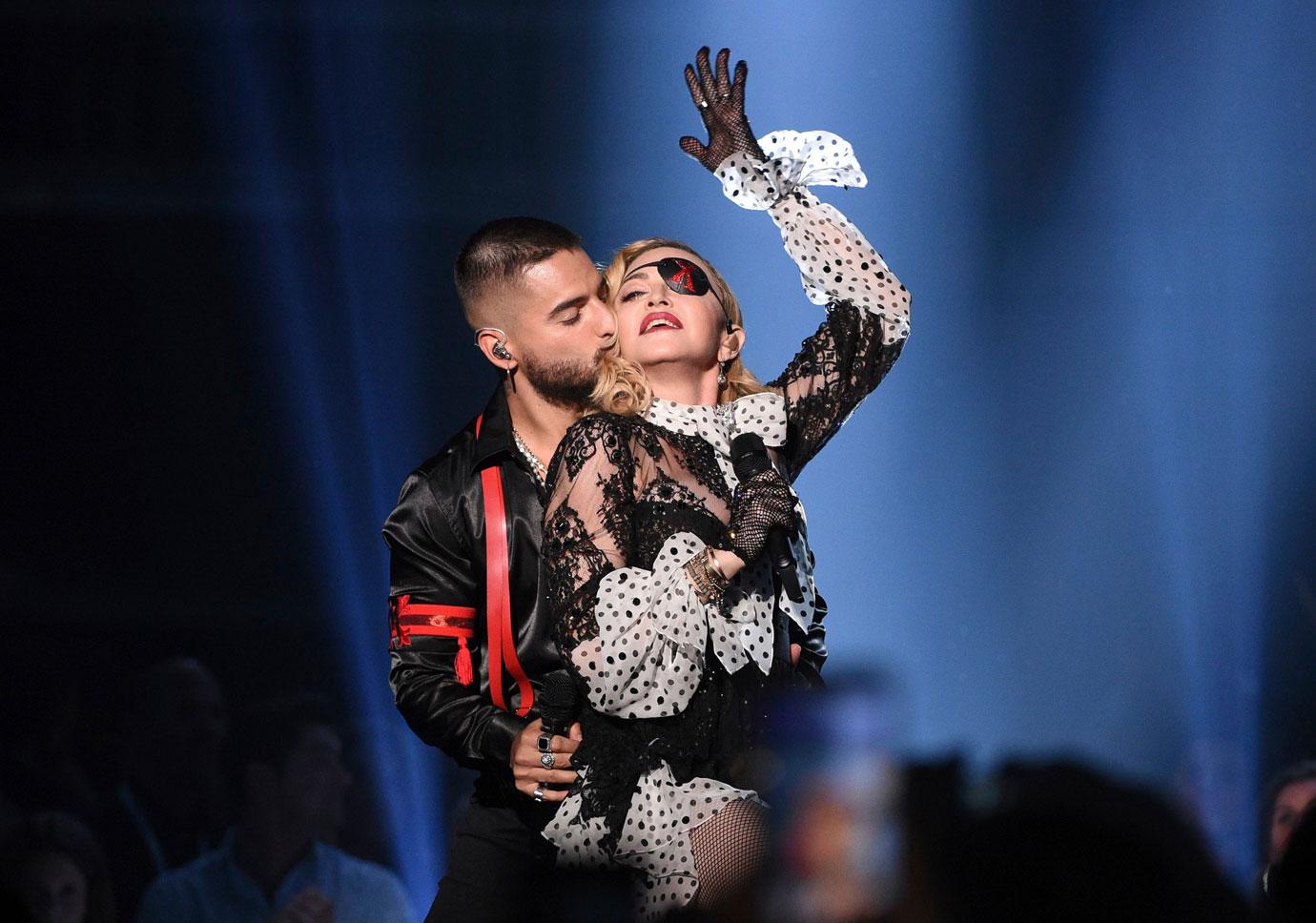 Madonna's make-up artist touched up the "Like A Virgin" singer's ruby red lipstick as she conditioned her vocal cords and continued caressing herself.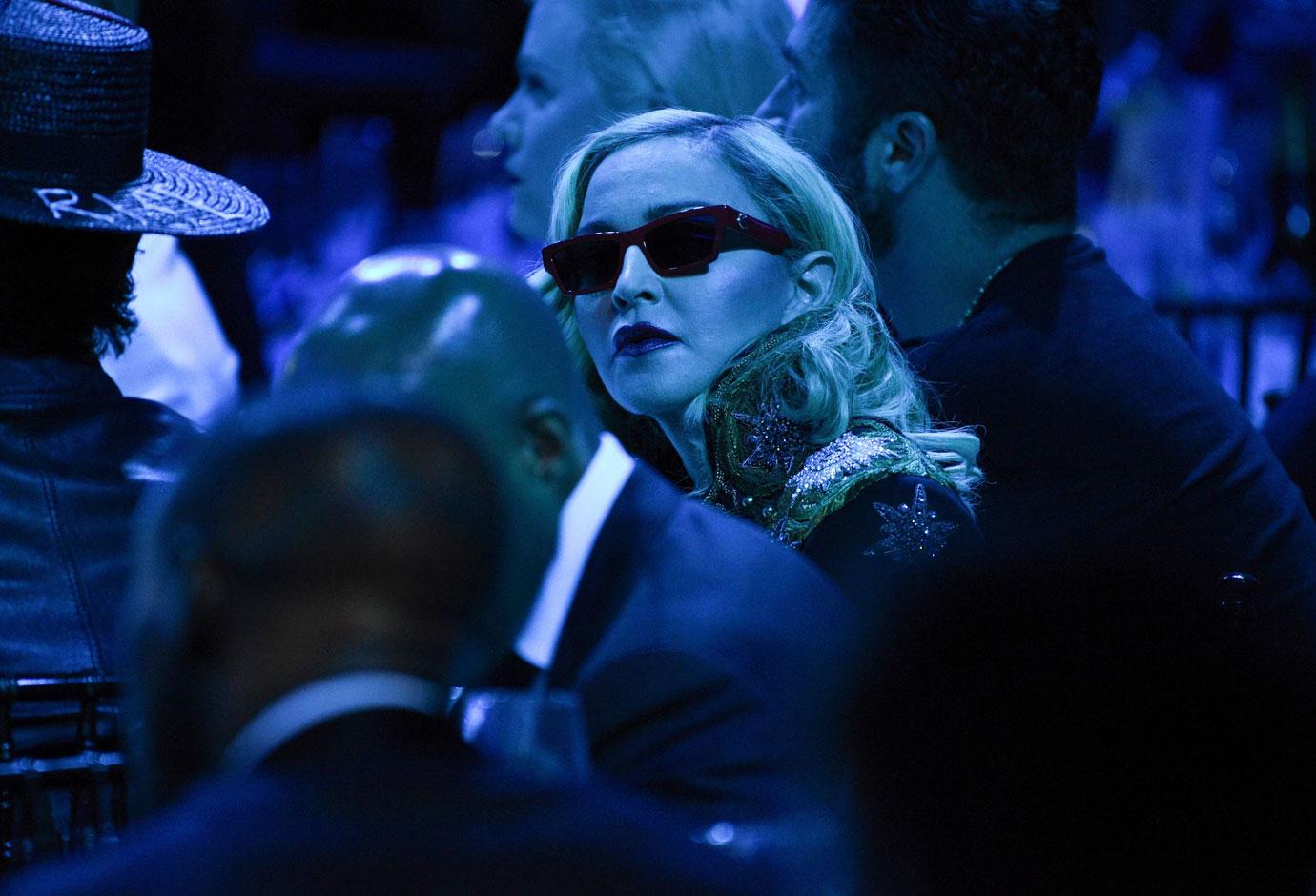 The video then cut to the "Take a Bow" singer blotting her lipstick on paper napkin while looking in the mirror. In another scene viewers saw Madonna dressed in a monochromatic Louis Vuitton outfit topped with a leather jacket walking down one of the performance theaters before the video eventually cut off.
Article continues below advertisement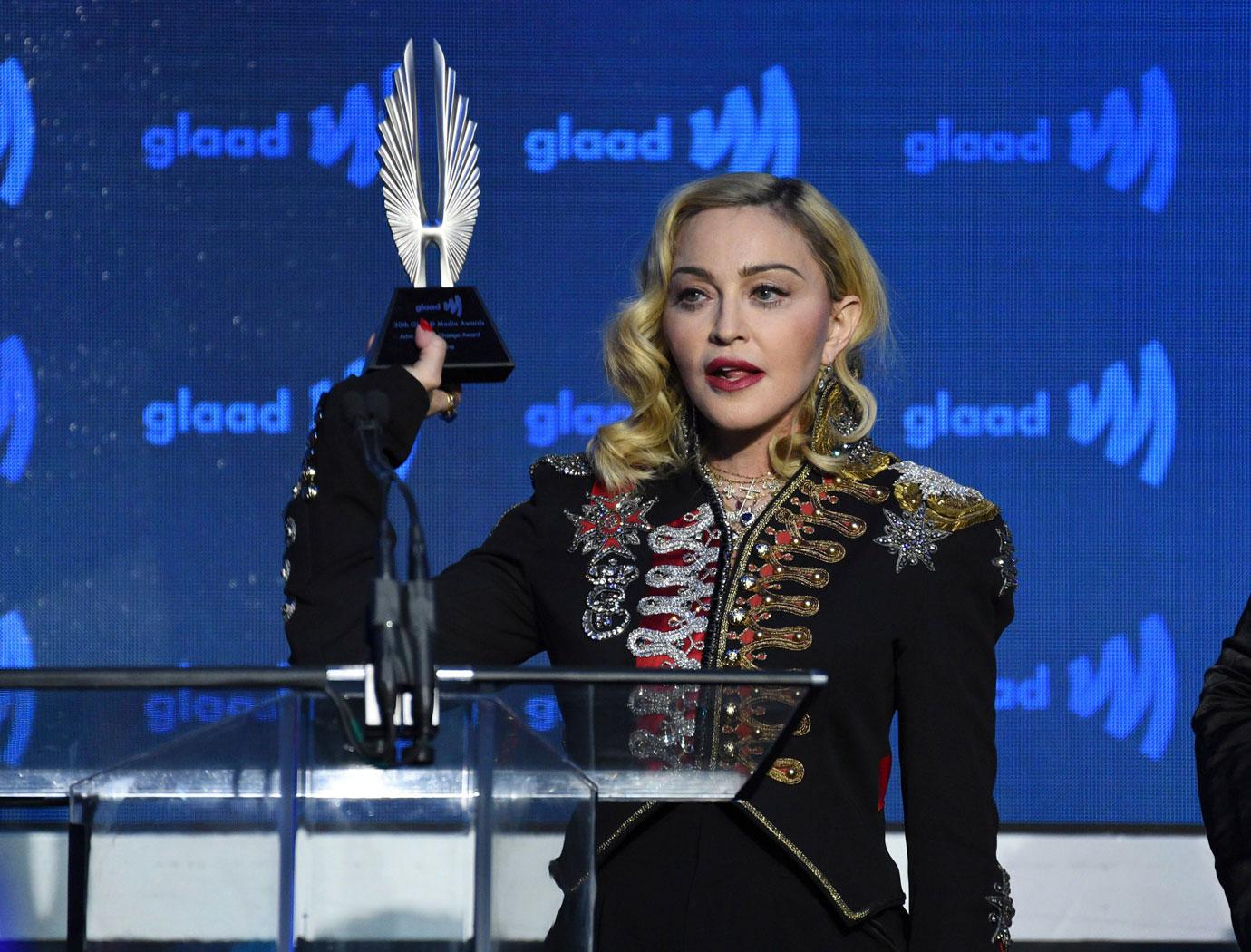 The actress is no stranger to raunchy displays of affection, Madonna shocked viewers when she kissed co-performers Britney Spears and Christina Aguilera on stage during the 2003 MTV Video Music Awards.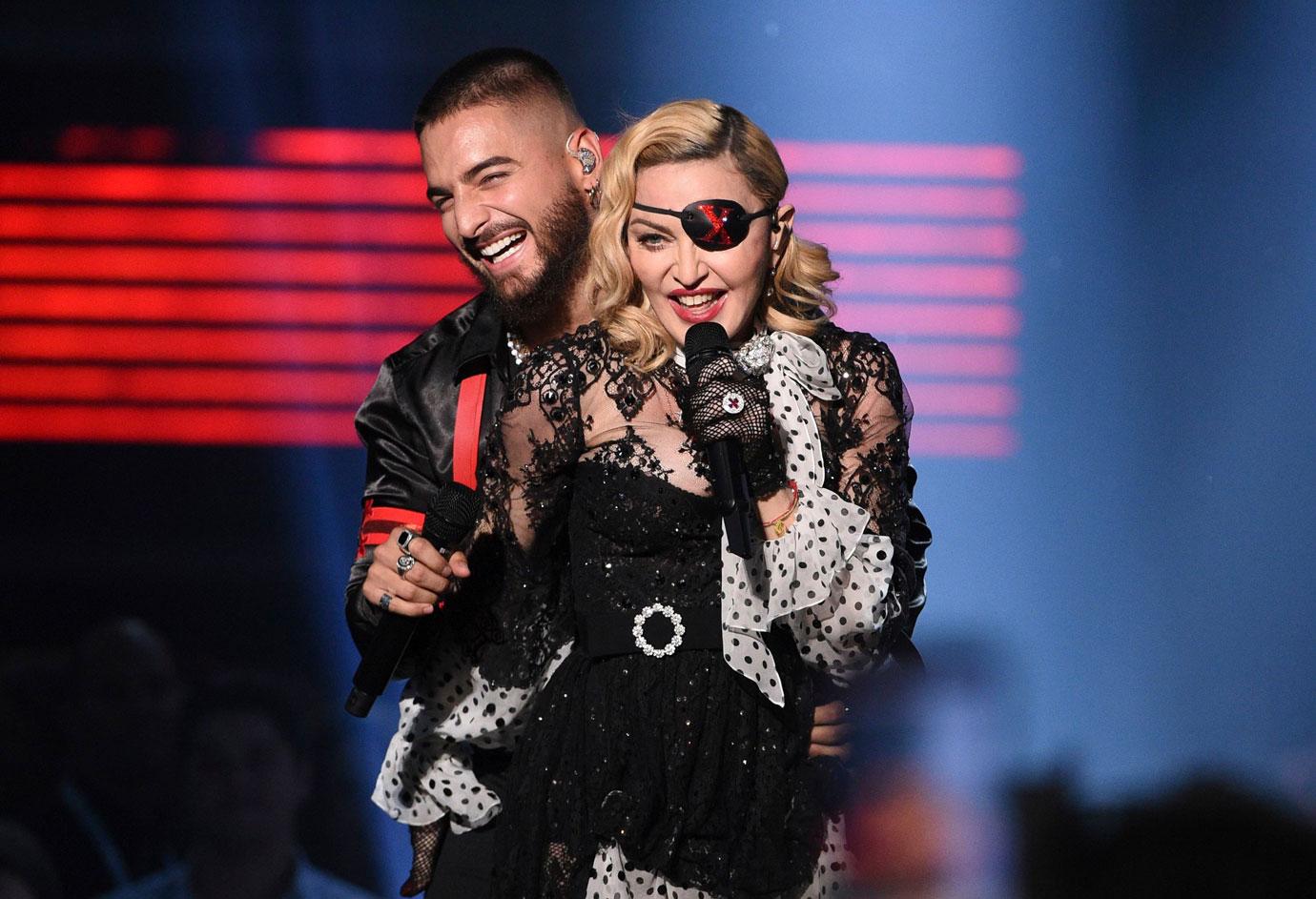 Madonna's all-theatre tour started on September 17, 2019 in New York City with the first show held at Brooklyn's Howard Gilman Opera House. The global tour is set to conclude next year on March 8, 2020 in Paris, France. The 90-date tour marked the first time the artist played smaller venues since her Like A Virgin tour in 1985.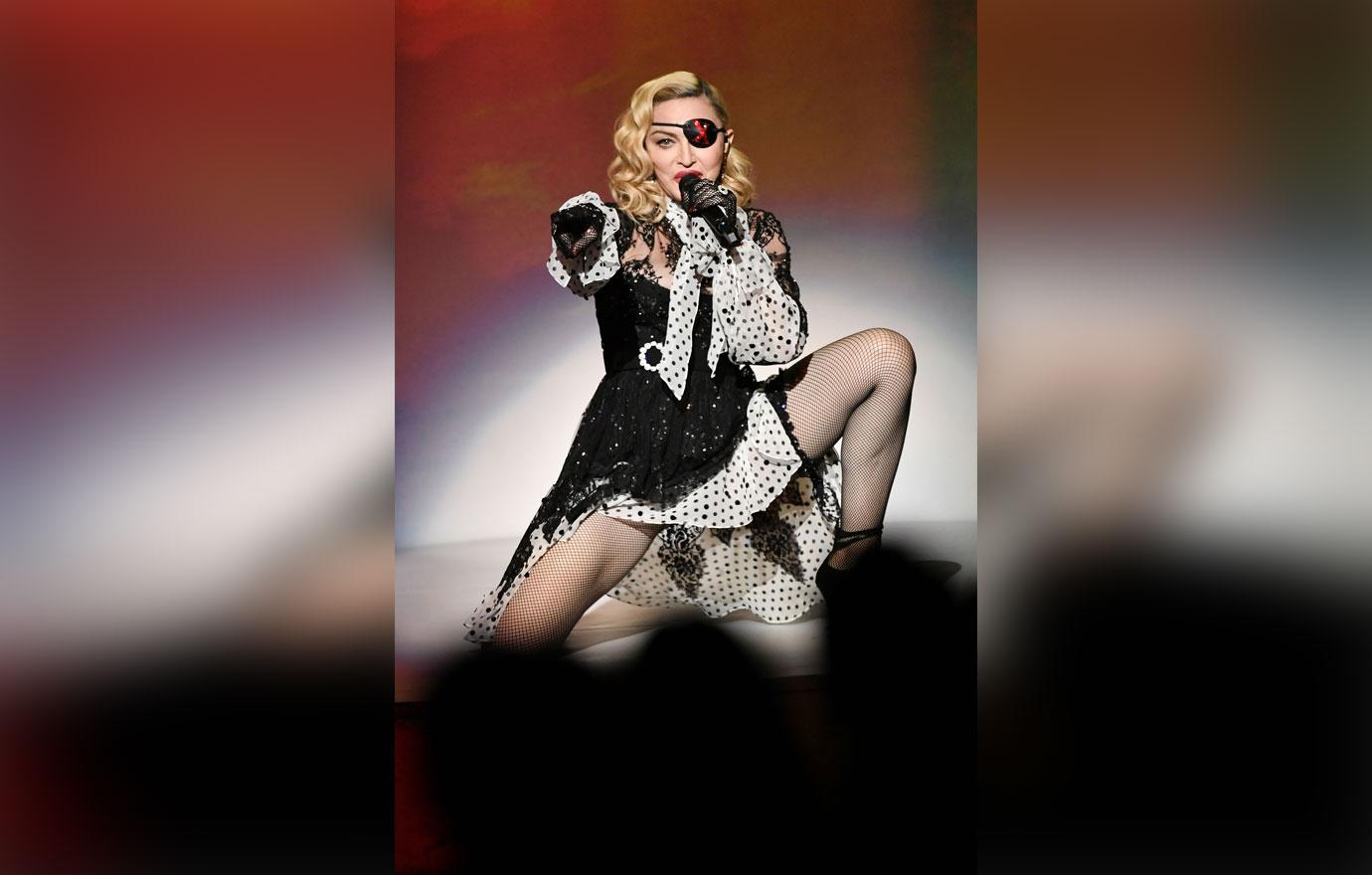 The singer's focus this time around was to give her fans a more intimate setting instead of higher price tags and larger venues. According to Billboard Boxscore, the shift has worked in the star's favor. Madonna cashed in big time as she grossed about $9.6 million for the initial 16 sold-out dates.
What do you think of Madonna's vocal warm-up practices? Let us know in the comment