PHOTOS
Regrets? Wild Child Malia Obama Breaks Down On Camera During Dad Barack's Farewell Address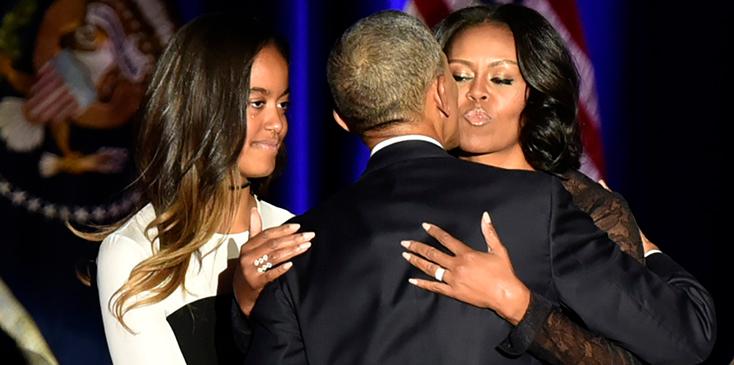 President Barack Obama Holds Farewell Address In Chicago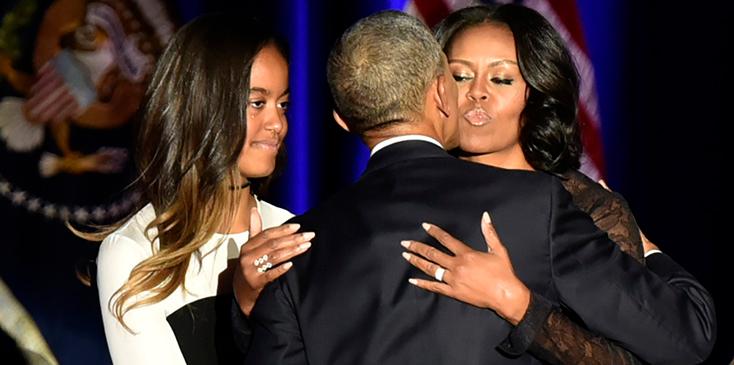 Sasha, where are you? The 15-year-old daughter of Barack Obama was missing in action as he gave his Farewell Speech on Tuesday, but his other daughter, Malia was there along with his wife, Michelle.
Article continues below advertisement
ffn_obama_cameron_ffuk_061615_51774352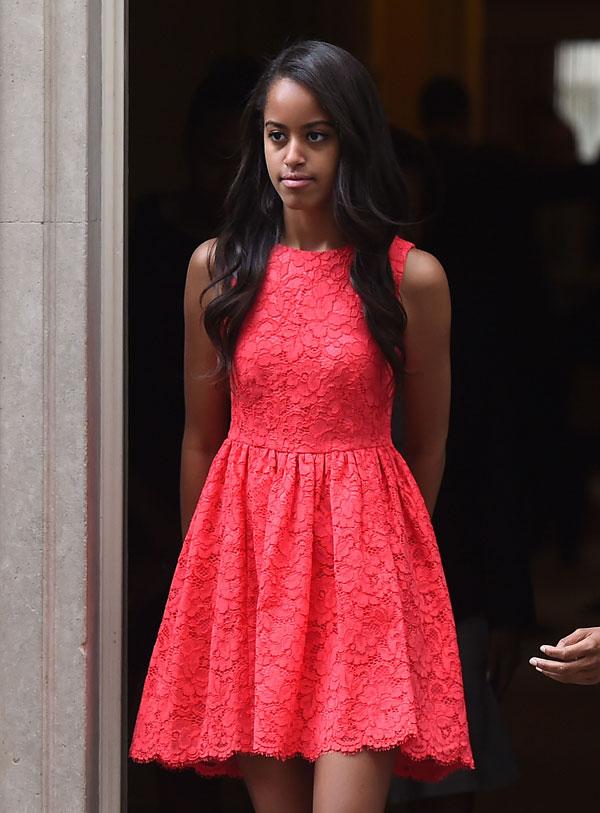 As OK! previously reported, Malia has gotten in some trouble over the last few months of Barack's presidency, after being spotted smoking a questionable substance.
ffn_obama_michelle_gtres_062916_52107351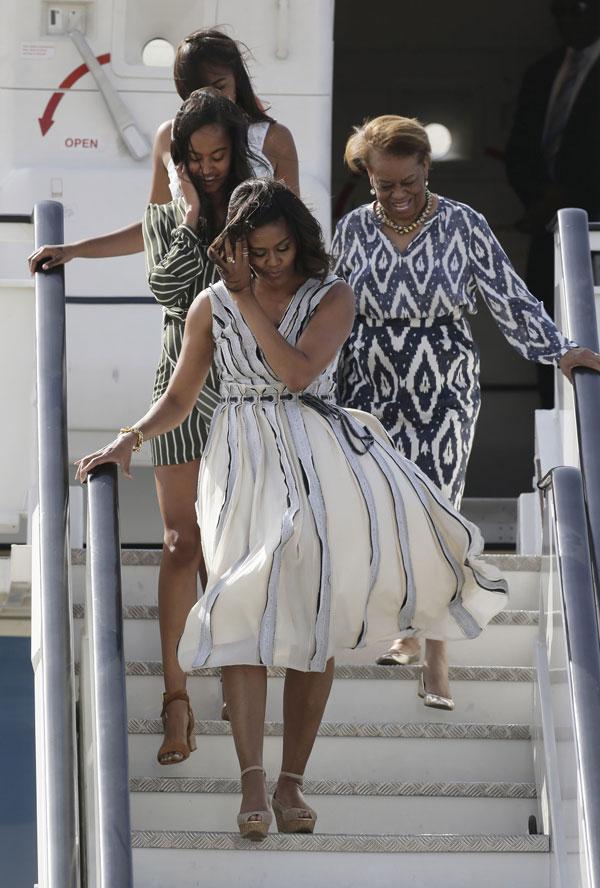 Article continues below advertisement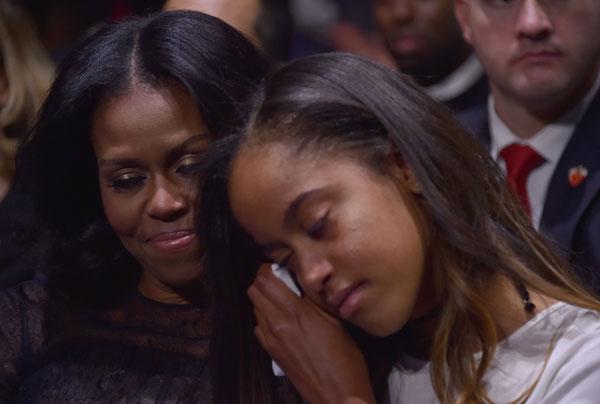 But she looked so innocent Tuesday night as she sat by her mother and listened to her dad's final public address. While Barack did not note that Sasha was absent, he did say "of all that I have done in my life, I am most proud to be your dad." How sweet?!
ffn_obama_michelle_sgp_061915_51777181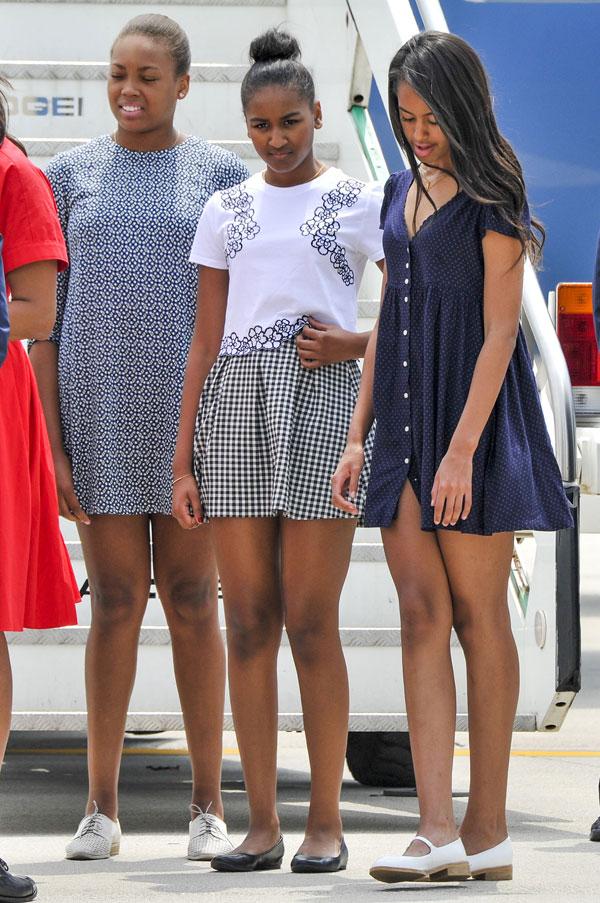 As it turns out, Sasha was not missing in action on purpose. According to reports, she had an exam in the morning in Washington, D.C., while Barack's speech was in Chicago.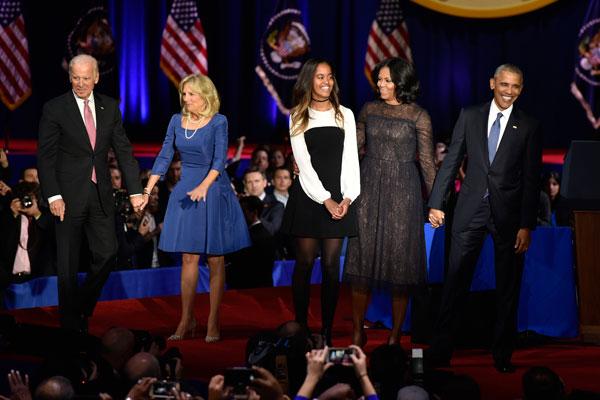 What are your thoughts on Sasha not being there? Let us know in the comments section.