PHOTOS
Mariah Carey Learns On Air About The Devastating Las Vegas Shooting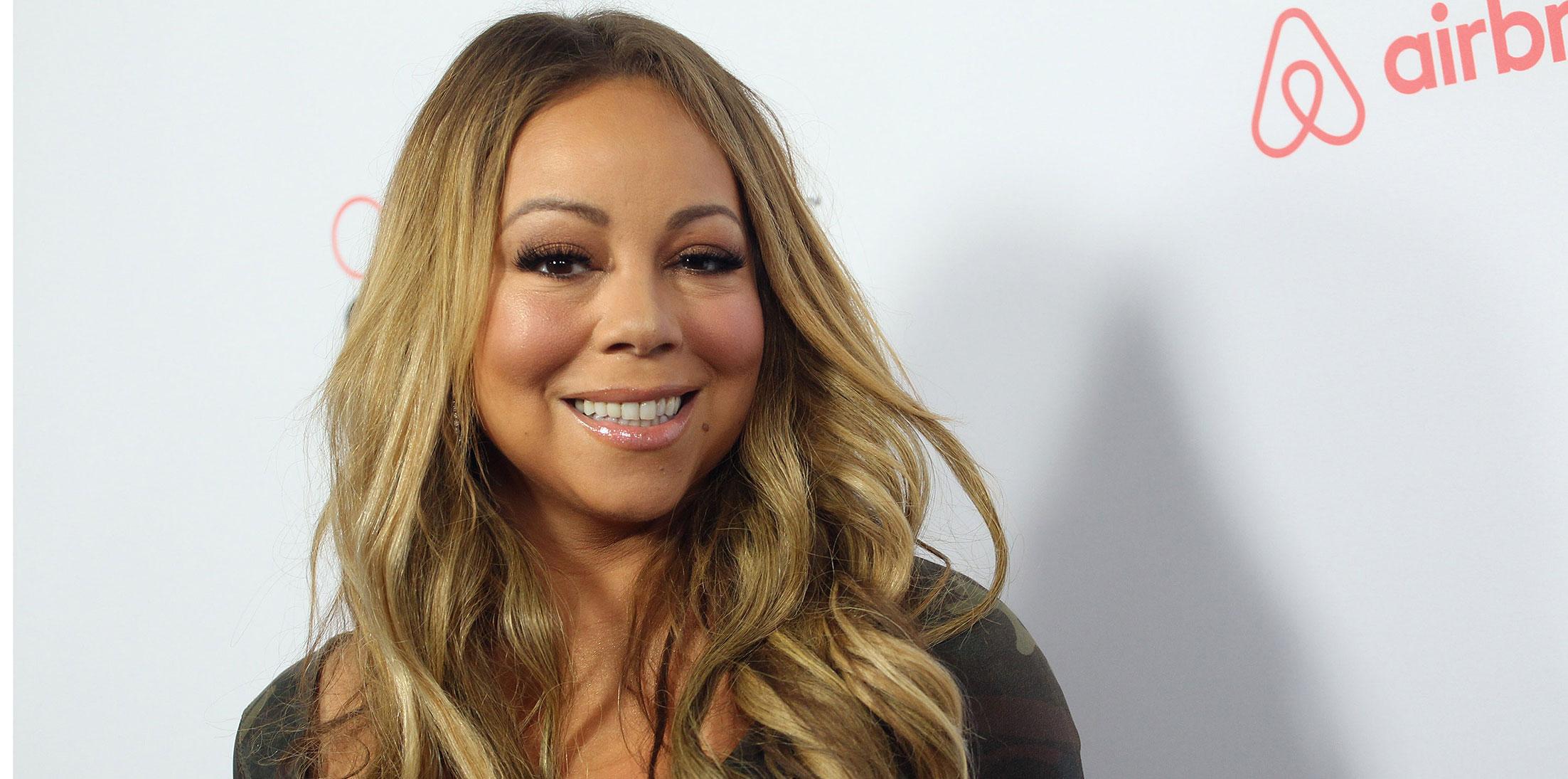 The world is stunned over the horrifying incident at the Route 91 Harvest Music Festival, which so far has claimed the lives of 50 people and left 100 injured. Good Morning Britain broke the news to Mariah Carey, who they had a scheduled interview with regarding some upcoming holiday concerts in London and Paris. Even though the pop star looked saddened and uninformed, viewers were quick to notice just how surreal and bizarre the exchange was given that she was laying on a sofa with a Christmas tree behind her while hearing about the news.
Article continues below advertisement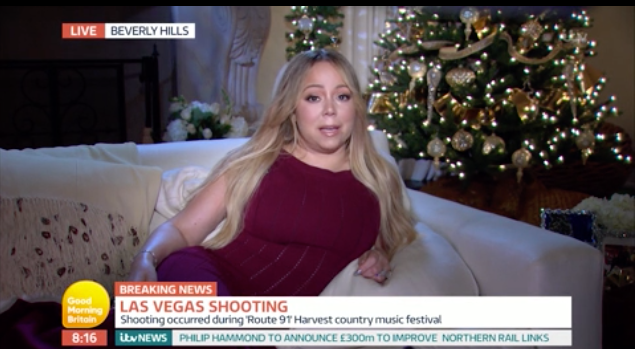 The interview shows Mariah learning about what happened from Piers Morgan, where she quickly wanted to know more the situation. "I mean it is what everyone's gut reaction is... I pray for the victims, have they caught the shooter?"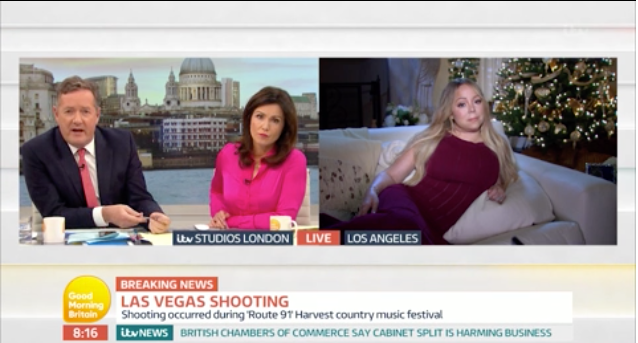 She then offers her condolences to all who were affected by it. "'Wow, that's awful. Again I pray for the victims and hope all these can stop as soon as possible. You know I have spent a lot of time in Vegas and this type of thing anywhere happening anywhere is a huge tragedy."
Article continues below advertisement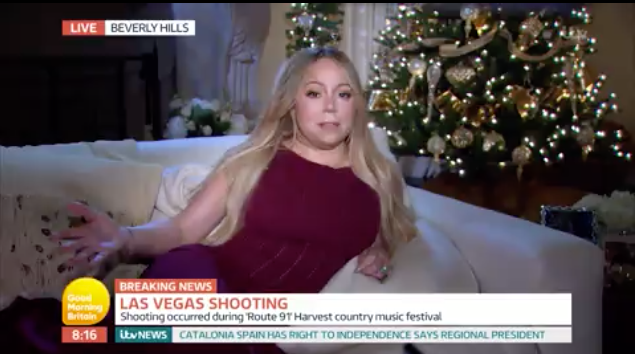 "It's terrible because people just going out to listen to music, really they're out for the night and something like this happens, it's shocking." she added.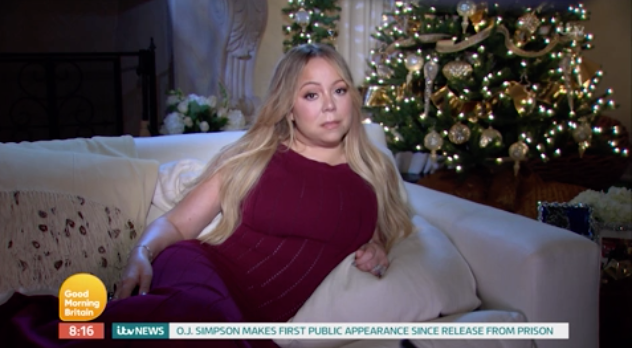 MORE ON:
las vegas shooting
Before they headed to break, Piers openly discussed that they would talk to Mariah during the interim about continuing the interview in light of the horrible events, and then decided to postpone the chat until another time. That decision may have come too late, as viewers took to social media immediately to discuss just how odd the whole segment was.
Article continues below advertisement
Some comments on Twitter include "Completely distasteful, sit up woman!!" and "Heartfelt comments seem at odds whilst lounging on a sofa playing with your hair. Next to Xmas tree in October."
Although she received some backlash on social, Mariah quickly took to hers to once again reach out to the victims of the tragedy. "Horrified to hear about the shooting in #LasVegas. My thoughts are with the victims and their families. Praying for everyone's safety,"she tweeted.
Do you think they should've canceled the interview with Mariah completely? Sound off in the comments!