PHOTOS
Mariah Reveals New Album Art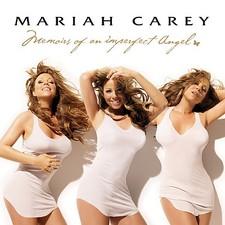 If you like looking at photographs of singing superstar Mariah Carey, you're going to love the cover of her upcoming album, Memoirs of an Imperfect Angel.
Mariah debuted the artwork for the CD — her 12th full-length studio recording and a follow-up to last-year's platinum-selling E=MC2 — in a post on <a href="http://www.mariahcarey.com/news/news.php?uid=2493" target="_blank">her official web site</a> on Thursday afternoon.
Article continues below advertisement
Memoirs' cover art features not one, but three photos of Mariah, who looks as alluring as ever in a smimpy, white sorta-dress.
The album is scheduled to hit record stores on Aug. 25.
<img src="https://www.mariahcarey.com/bin/galImg/siteFiles/16c5243554.jpg" />