PHOTOS
Marilyn Manson Looks Shockingly Conservative At Oscars Vanity Fair Party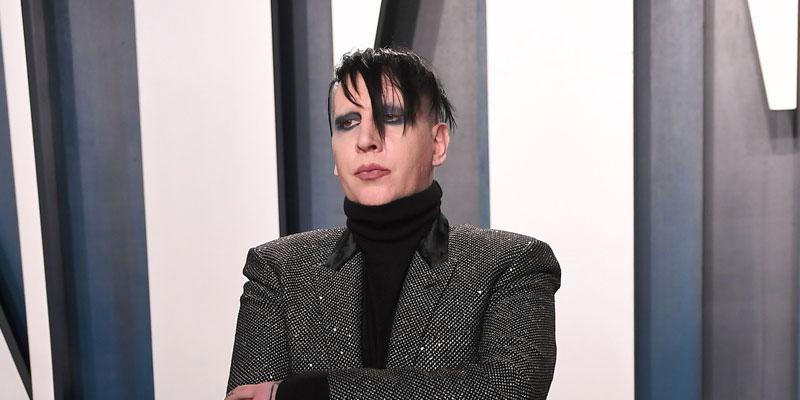 Marilyn Manson knows how to clean up nicely. The singer, known for his extremely gothic ensembles and beauty routine, wore a more conservative outfit and only a touch of makeup for film's biggest night, and posed for some pictures at the Vanity Fair Oscar party's red carpet.
Article continues below advertisement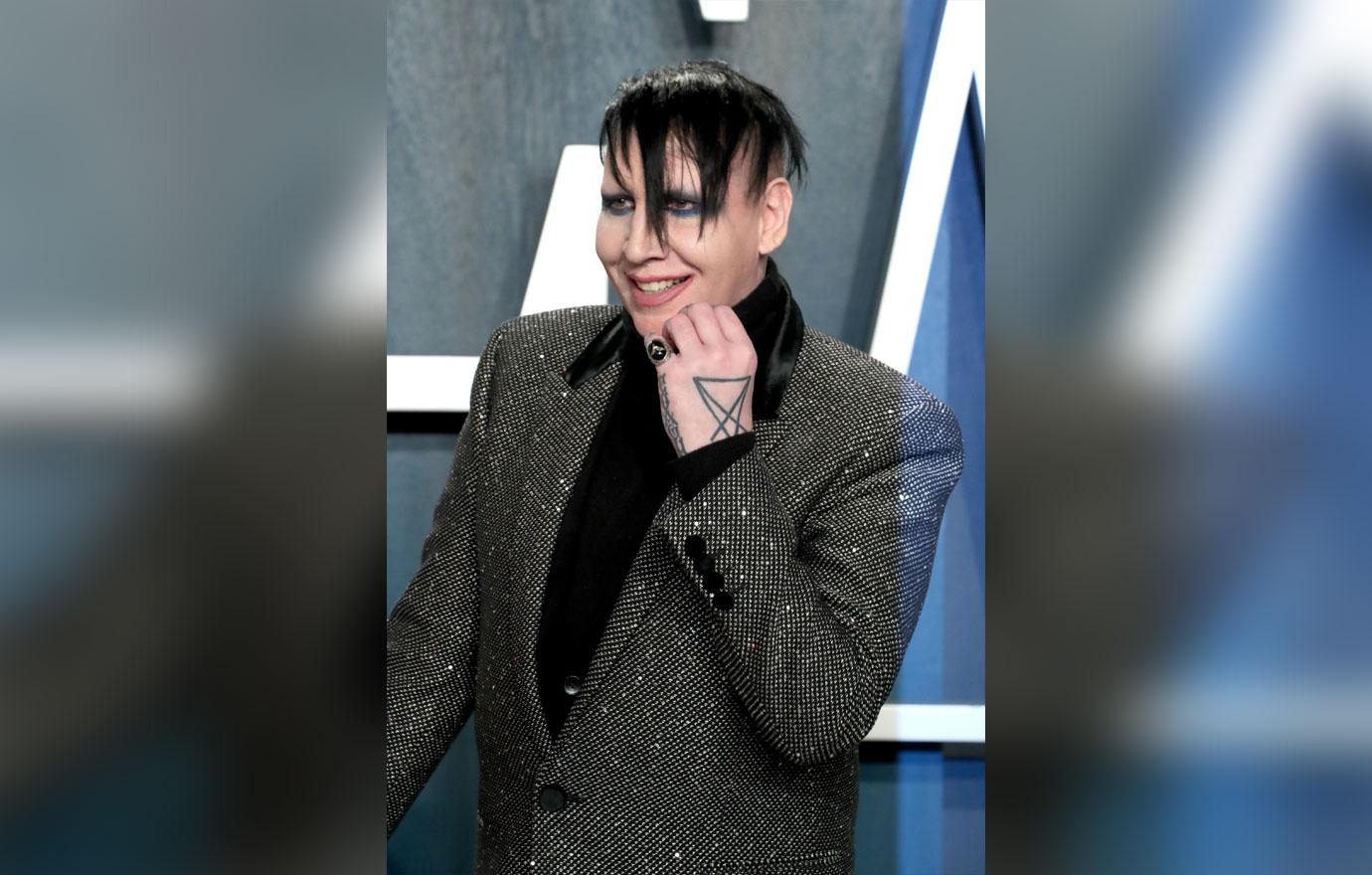 Marilyn, 51, whose full name is Brian Hugh Warner, wore a black turtleneck with a sparkly dark gray overcoat. He wore black pants and black platform boots to complete the monochromatic look.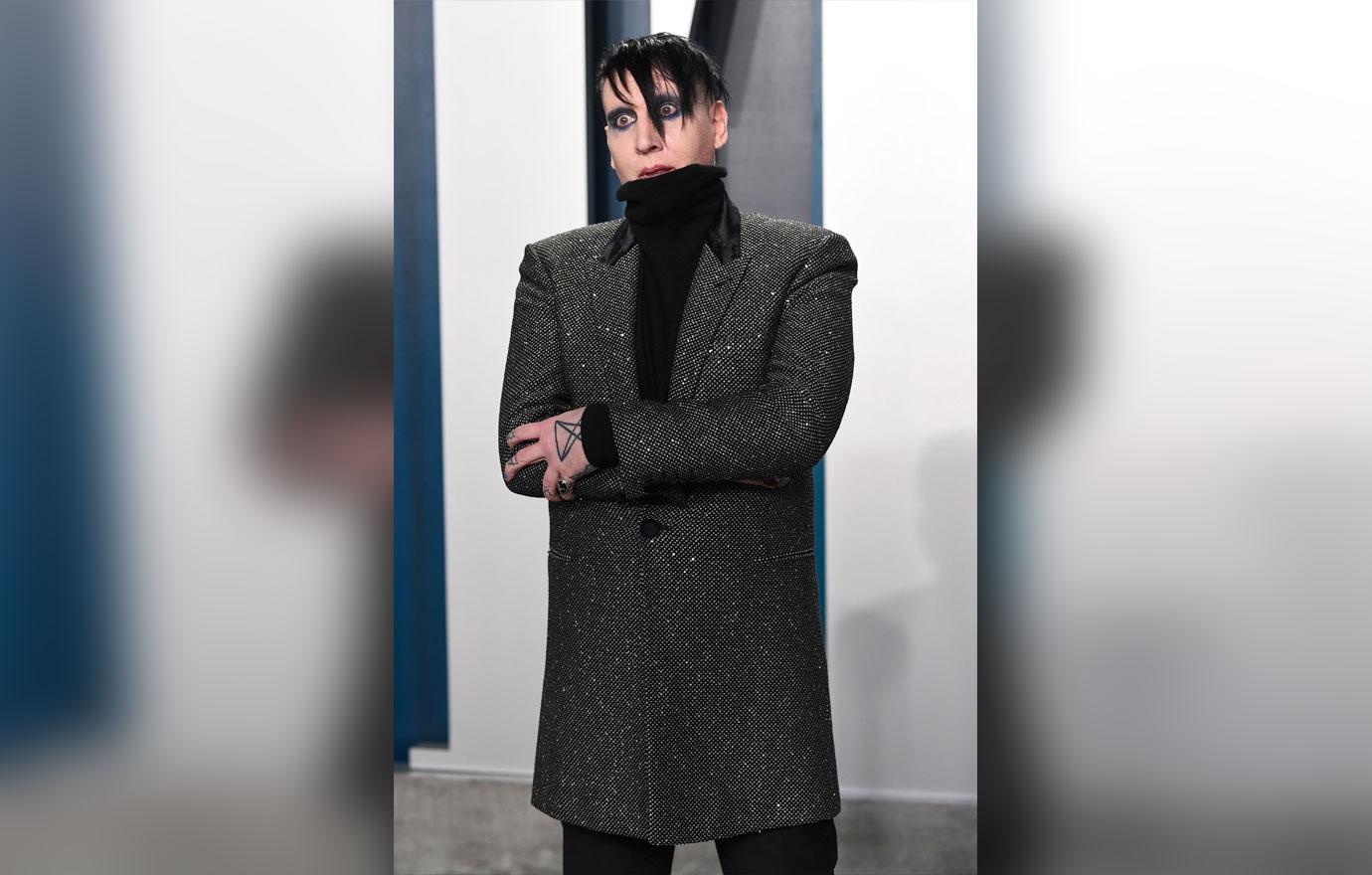 The "Sweet Dreams" singer opted for blue eyeshadow with dark eyeliner and a nude lip. His nails were painted blue to coordinate with his makeup.
Article continues below advertisement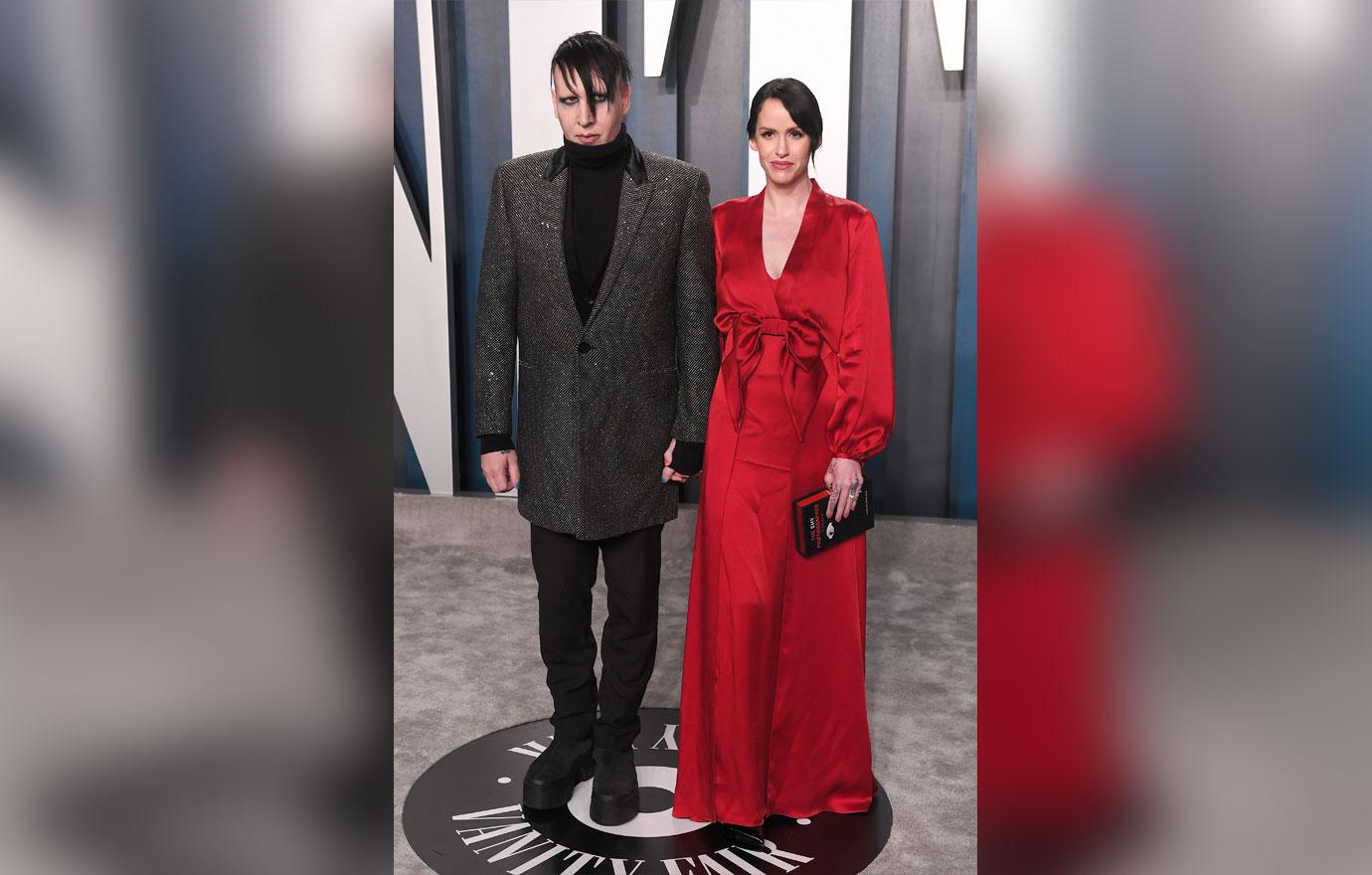 Marilyn posed with American photographer and girlfriend Lindsay Usich, who wore a stunning red gown with a slit up one thigh. She completed the look with black heels and a maroon clutch. Lindsay, 35, and Marilyn dated from 2010 until 2015. However, they were spotted together months after and rekindled their relationship. The couple showed sweet PDA on the red carpet holding hands.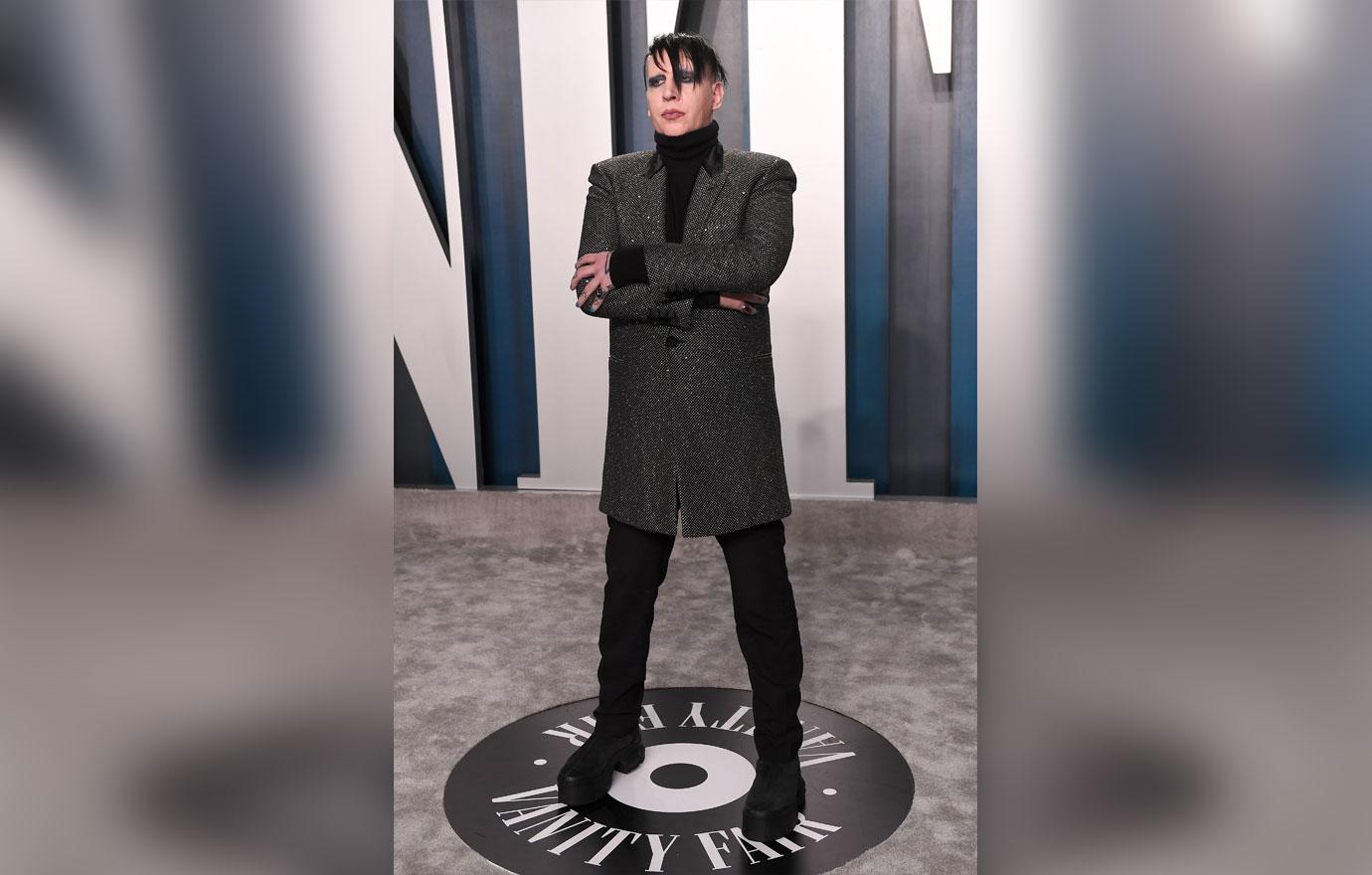 The Ohio native previously posed with Lindsay at the Art of Elysium's 13th Annual Heaven Gala in Los Angeles a few weeks prior to the Oscars. He donned a black leather jacket with aviator glasses and dark red lipstick. Lindsay matched Marilyn in a black dress and a red lip.
Article continues below advertisement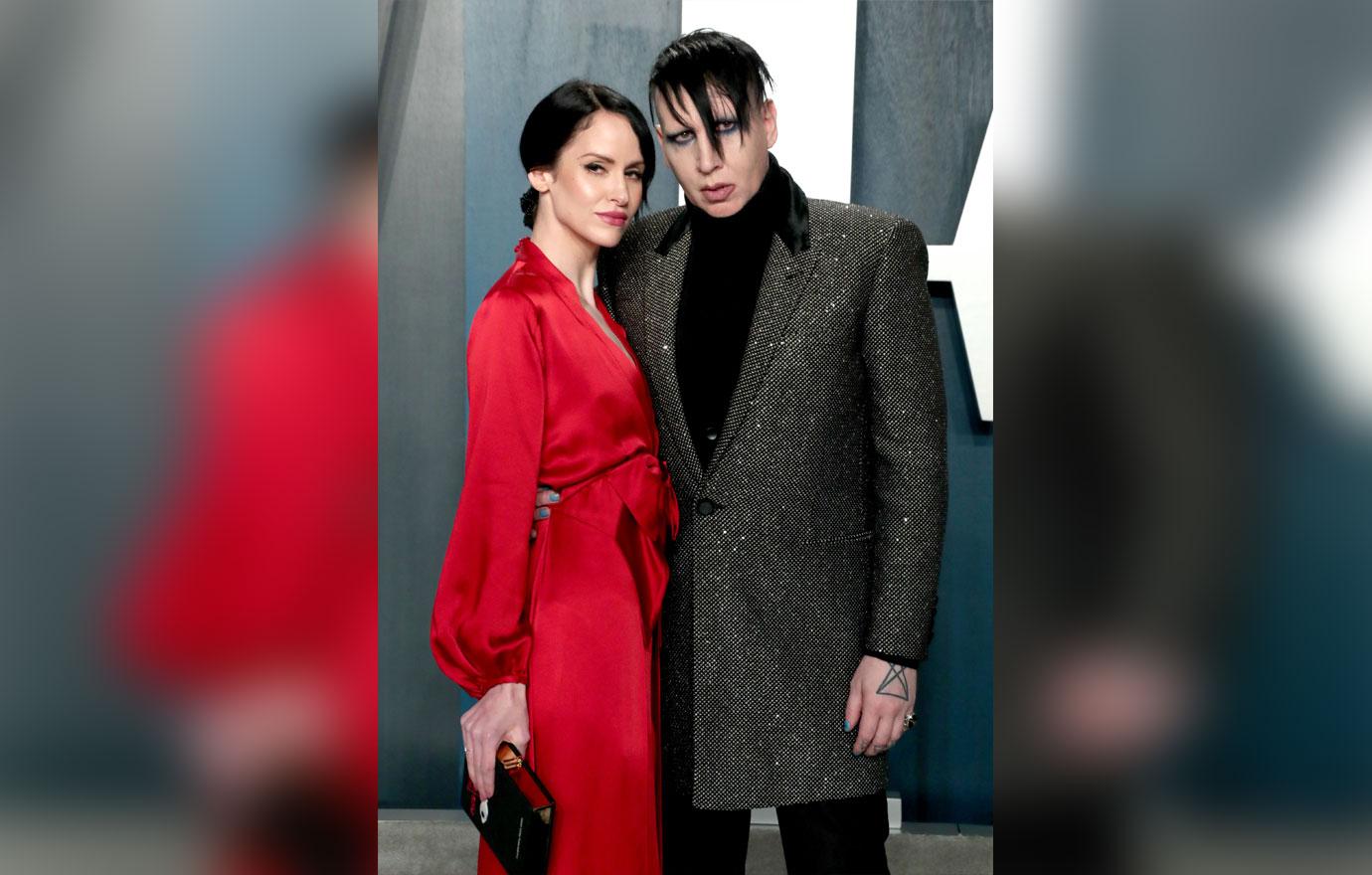 Marilyn is typically known for more dramatic styles with dark lipstick and long hair. His Goth rocker look includes bold colors and patterns, along with pale foundation. Marilyn was famously accompanied by former girlfriend Rose McGowan on the red carpet for the 1998 MTV Video Music Awards. He donned a gold suit with purple and red animal print, and a red fur collar. His hair was dyed red, and he completed the look with platform boots.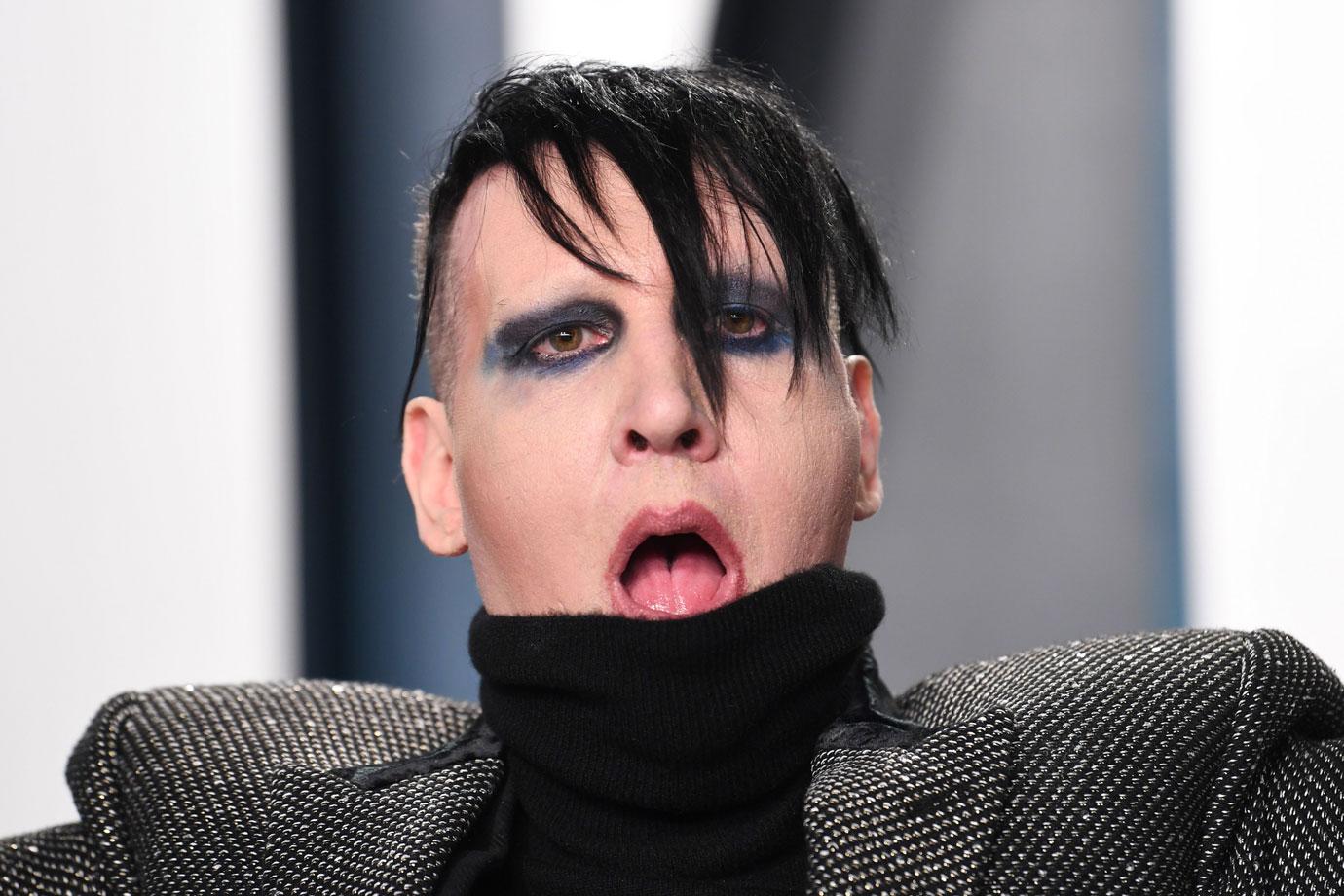 Smashing Pumpkins frontman Billy Corgan has previously described Marilyn as "very savvy in that he lets people think things about him or plays into things to see what will happen, almost like a performance artist. He's a visionary in a way, because he identified a culture that was coming and now that culture is everywhere."
Article continues below advertisement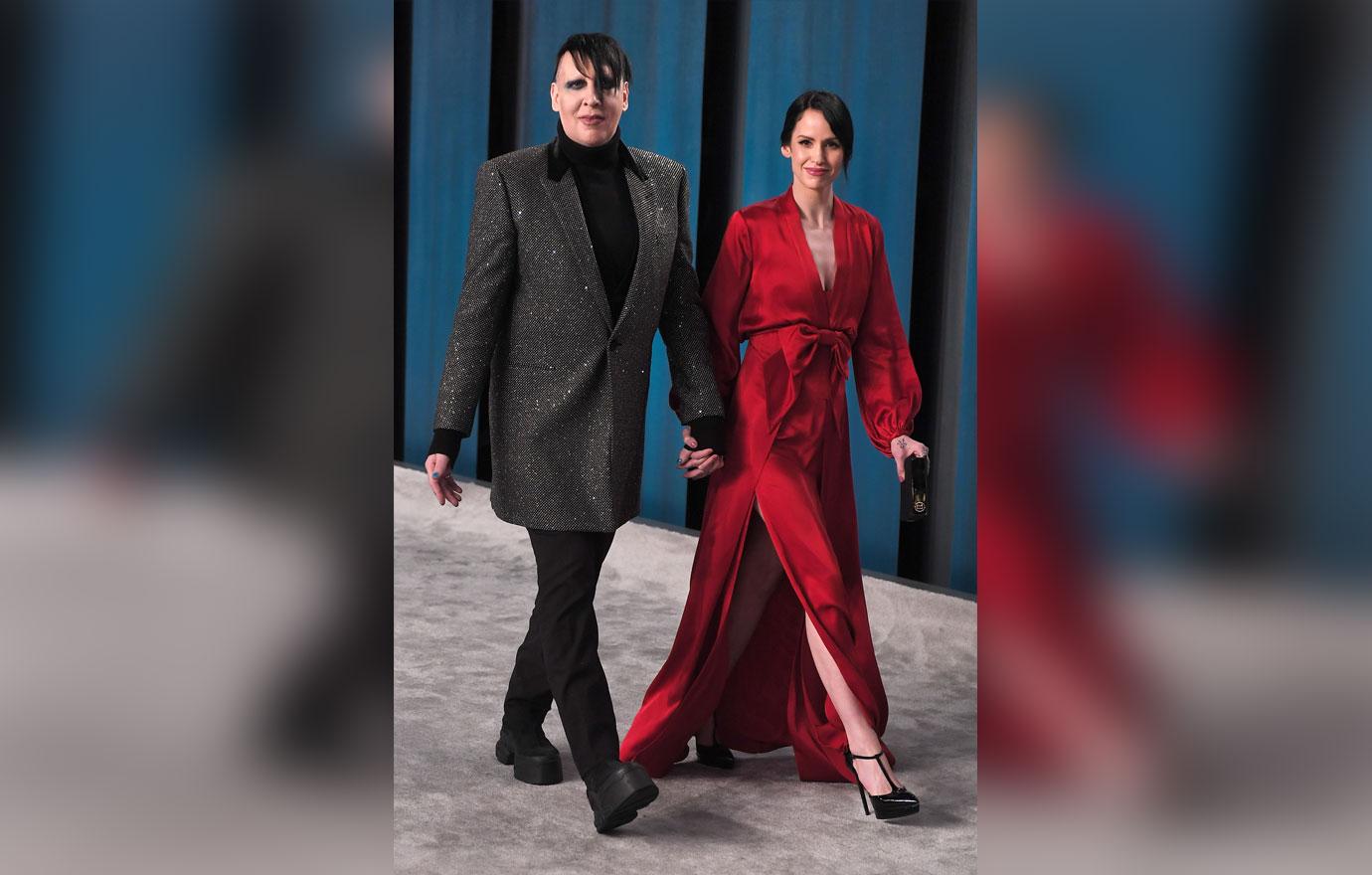 His name combines two pop culture icons, sex symbol Marilyn Monroe and cult leader Charles Manson. During an interview at Cannes Film Festival in 2015, the Born Villain hitmaker spoke about trademarking the name and clarified his intentions. "I trademarked the name 'Marilyn Manson' the same way as Walt Disney and Mickey Mouse. It's not a stage name," he explained. "It's not my legal name... Marilyn Manson is owned by Brian Warner, my real name."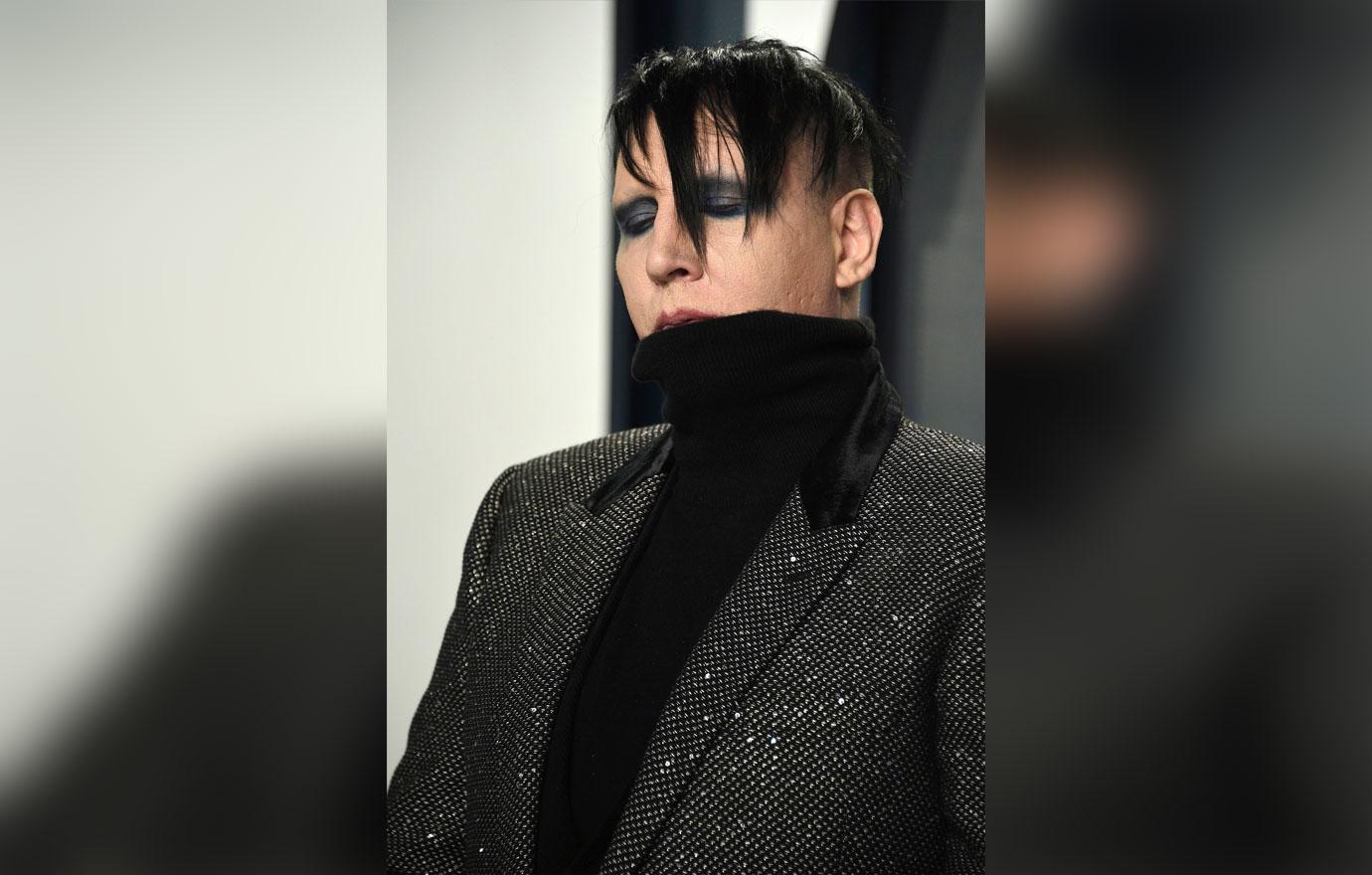 What do you think of Marilyn's Oscar party look? Sound off in the comments below!