PHOTOS
Mariska Hargitay Spotted Holding Hands With Her Onscreen Son While Filming 'Law & Order: SVU'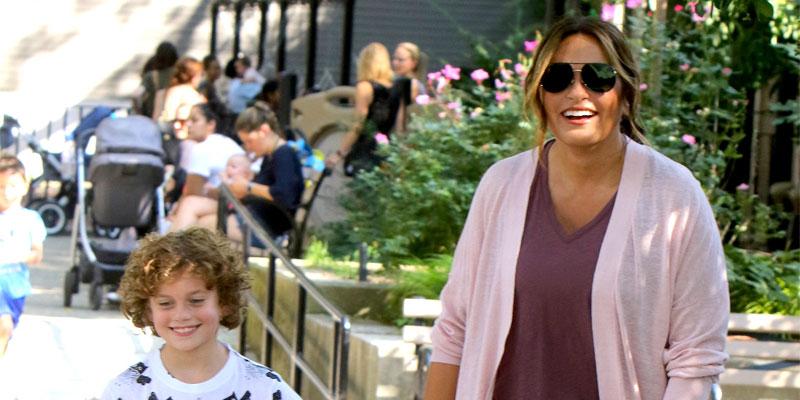 About a week before the season 21 premiere of Law & Order: Special Victims Unit airs, Mariska Hargitay and her young costar Ryan Buggle were spotted filming in New York City on Tuesday, September 17.
Article continues below advertisement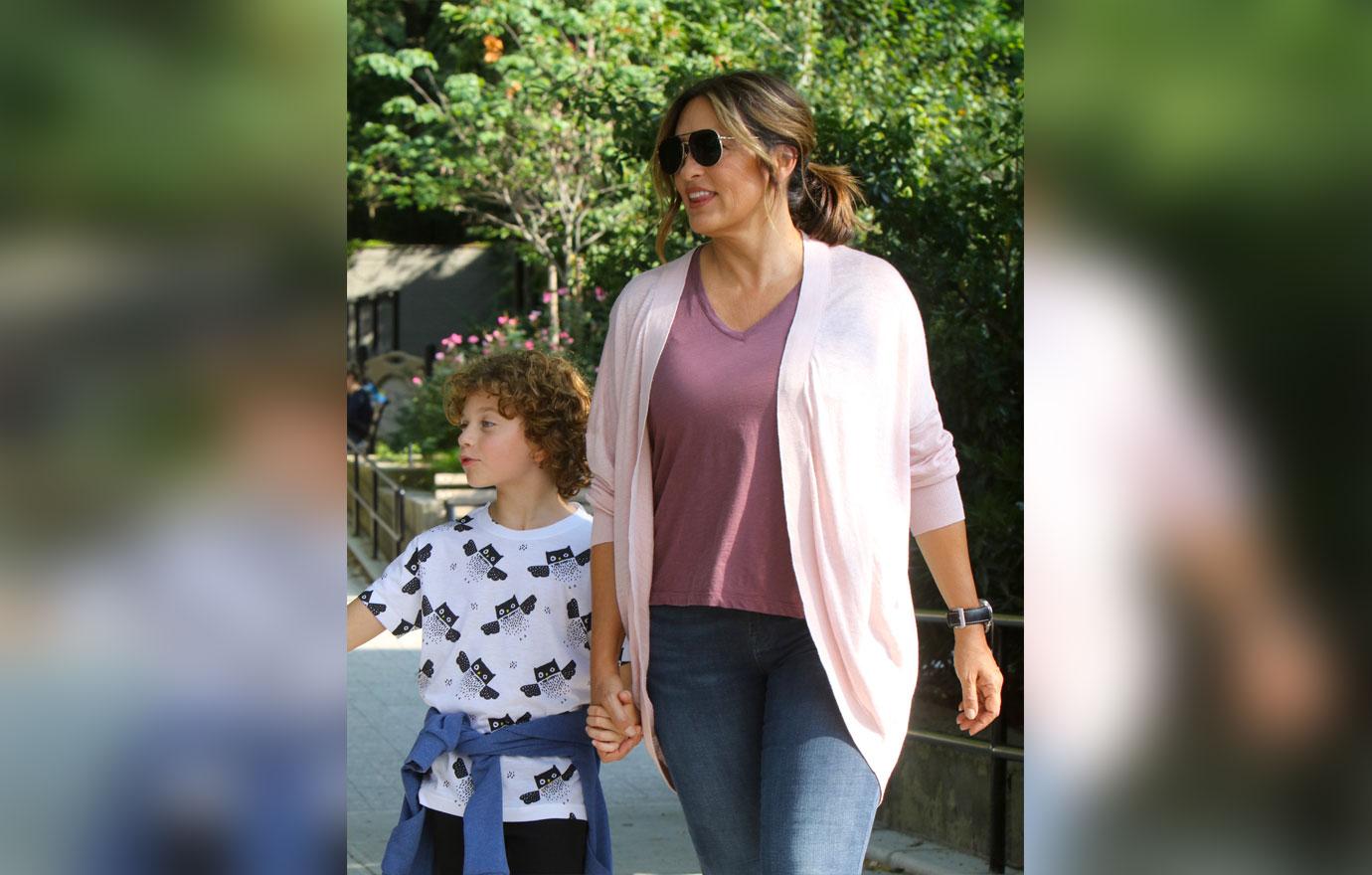 Mariska, 55, who has been a series regular since SVU debuted in 1999, looked great while filming with Ryan, 9, who plays her character, Olivia's son named Noah.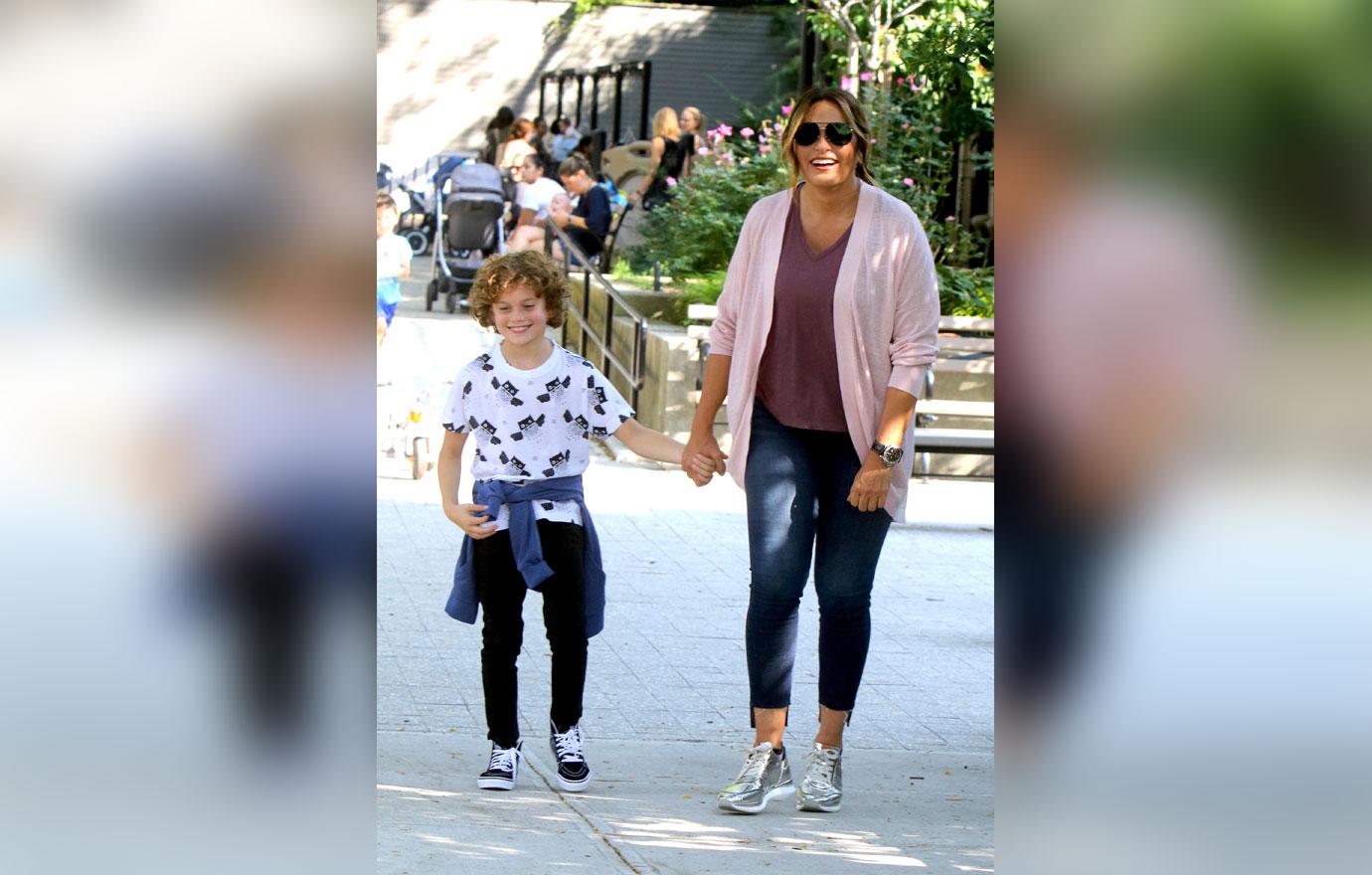 The actress wore a light-pink cardigan with a burgundy t-shirt and a pair of denim jeans while she held the little boy's hand. She completed her outfit with a pair of chunky silver sneakers and protected her eyes against the sun with black aviator sunglasses.
Article continues below advertisement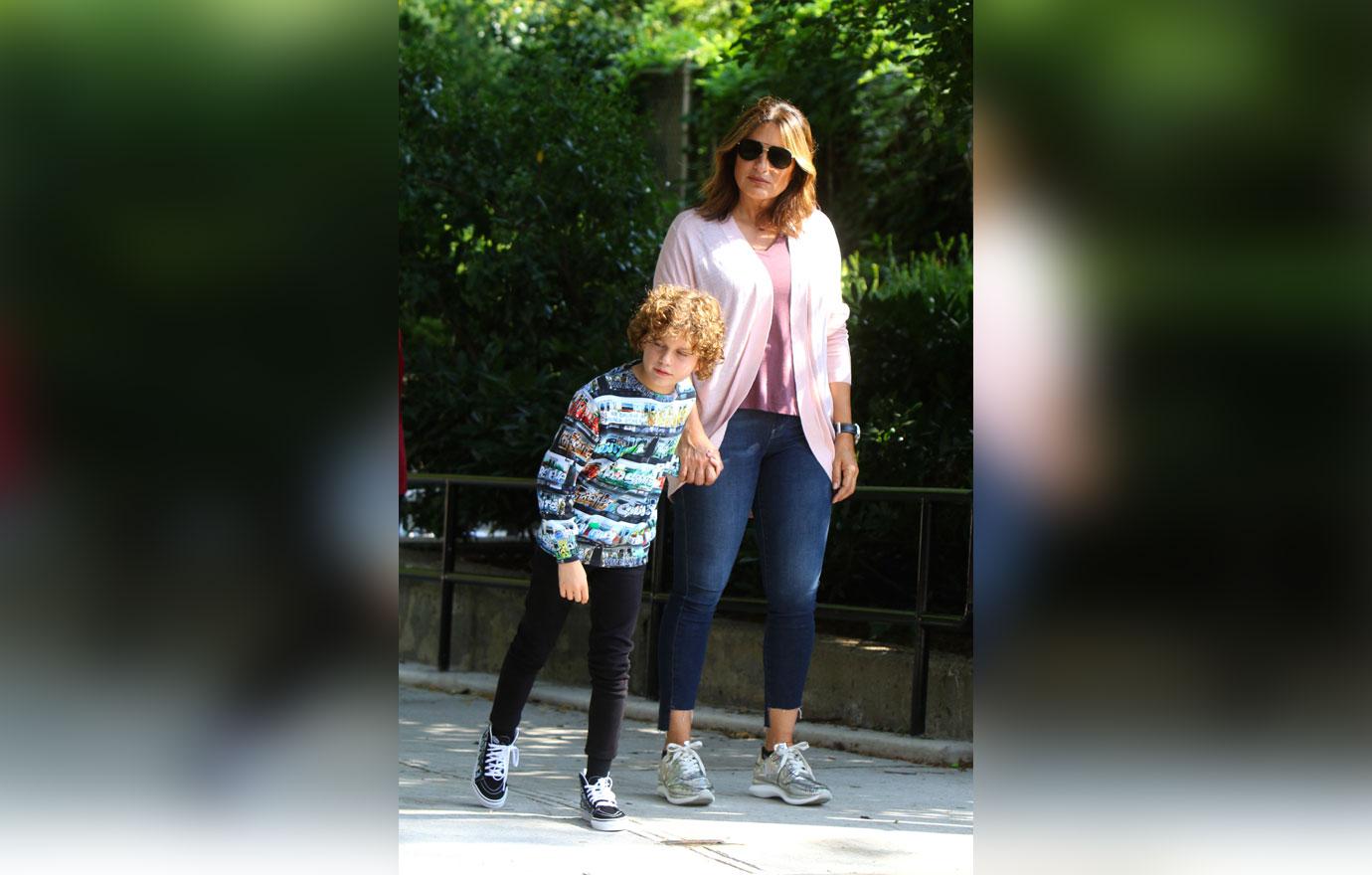 Ryan looked adorable in a graphic t-shirt with black jeans and black sneakers. He also had a navy-blue sweatshirt wrapped around his waist.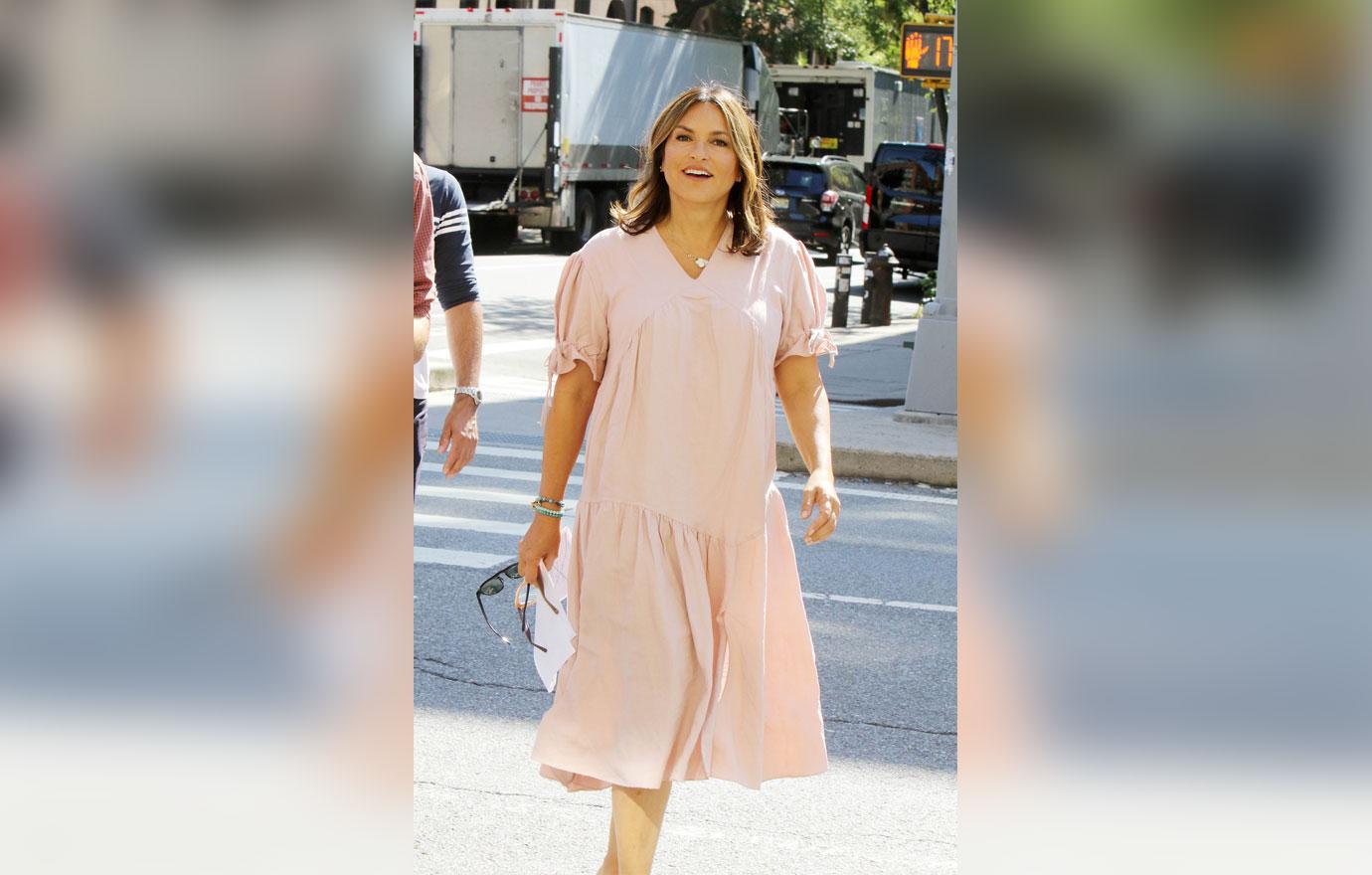 Mariska was also photographed filming in Manhattan on September 3, wearing a light pink dress — unlike her usual Olivia Benson costume, which usually consists of a black blazer, black boots, a police badge and black trousers.
Article continues below advertisement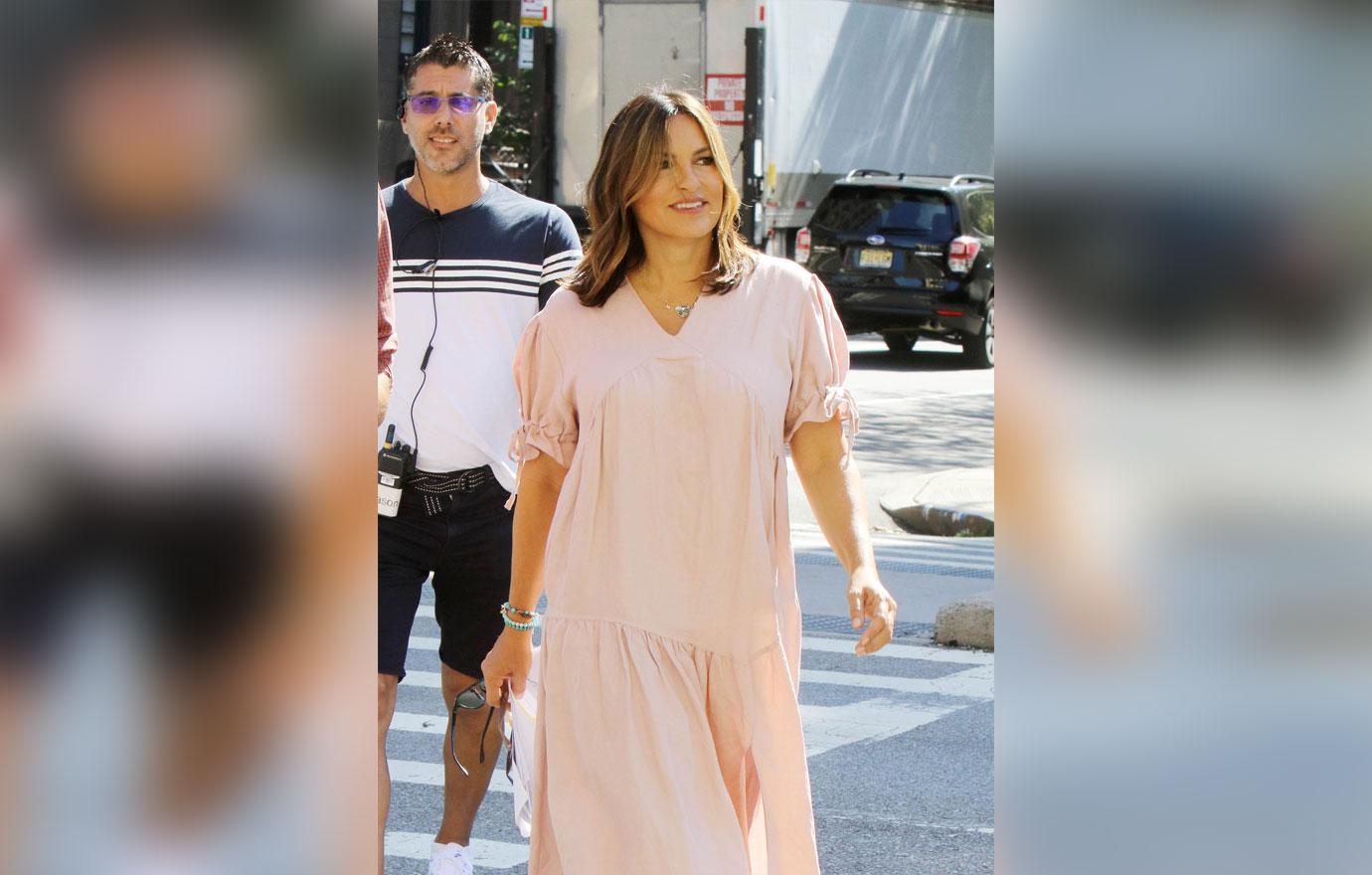 In addition to the flowy ensemble, the 55-year-old also wore a pair of flat silver sandals with turquoise jewelry and kept her dark locks down.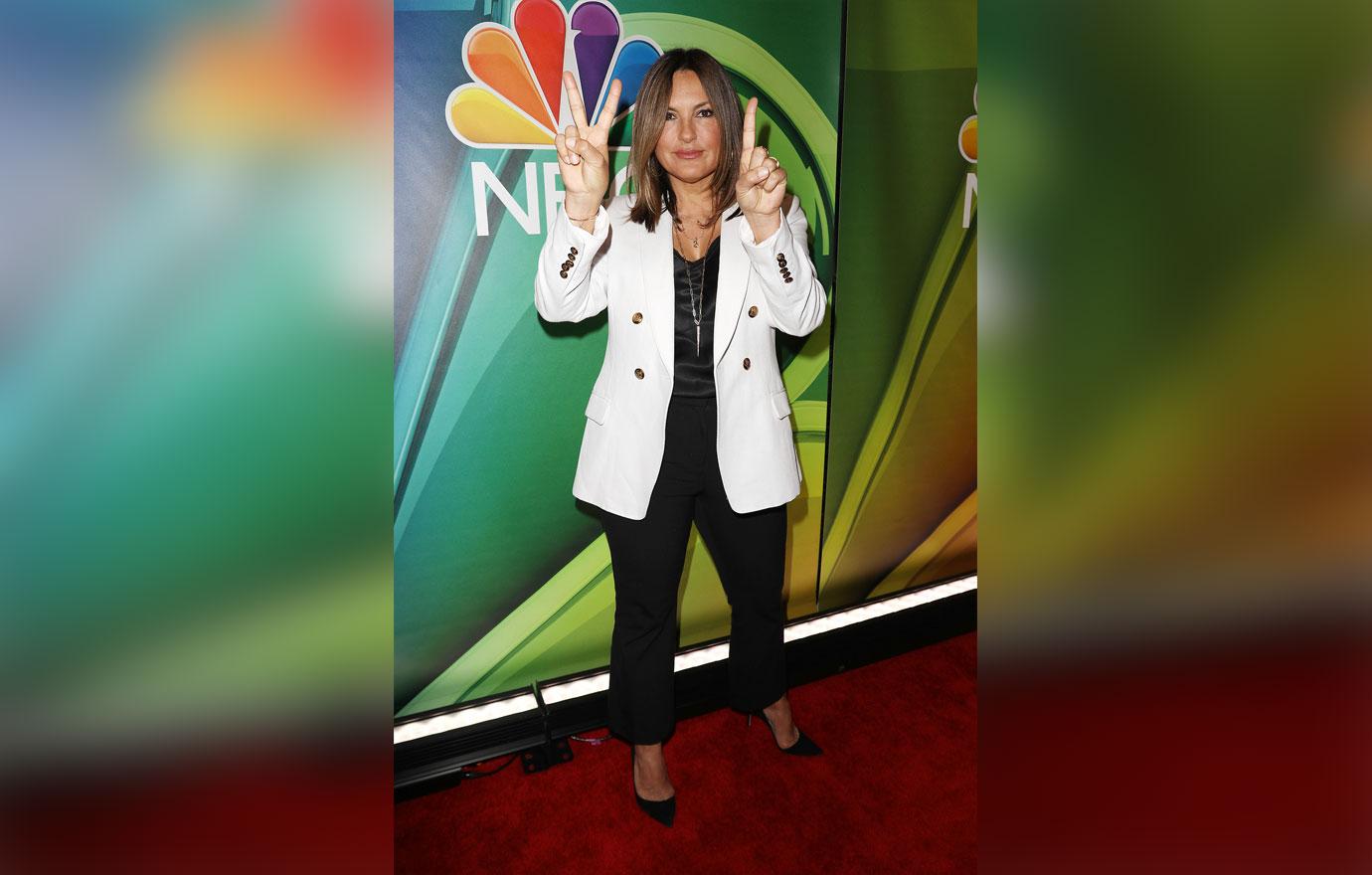 Back in June, Mariska opened up about the new SVU season, which debuts on Thursday, September 26, and revealed she is still "inspired" despite working on the show for more than two decades.
Article continues below advertisement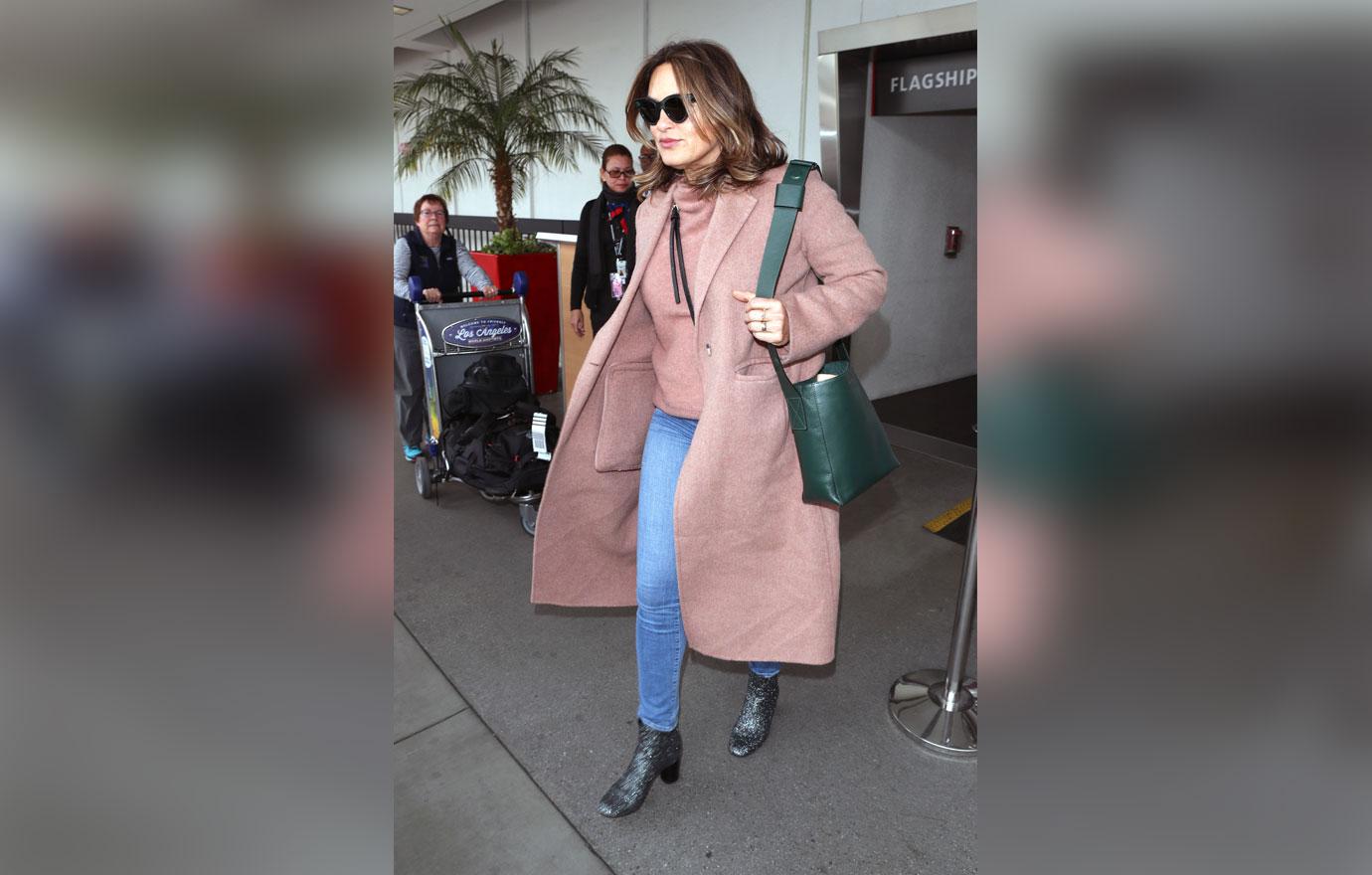 "I feel so newly challenged and inspired and excited, which just surprises me," the actress told People at the time. "I can't believe how much I care now."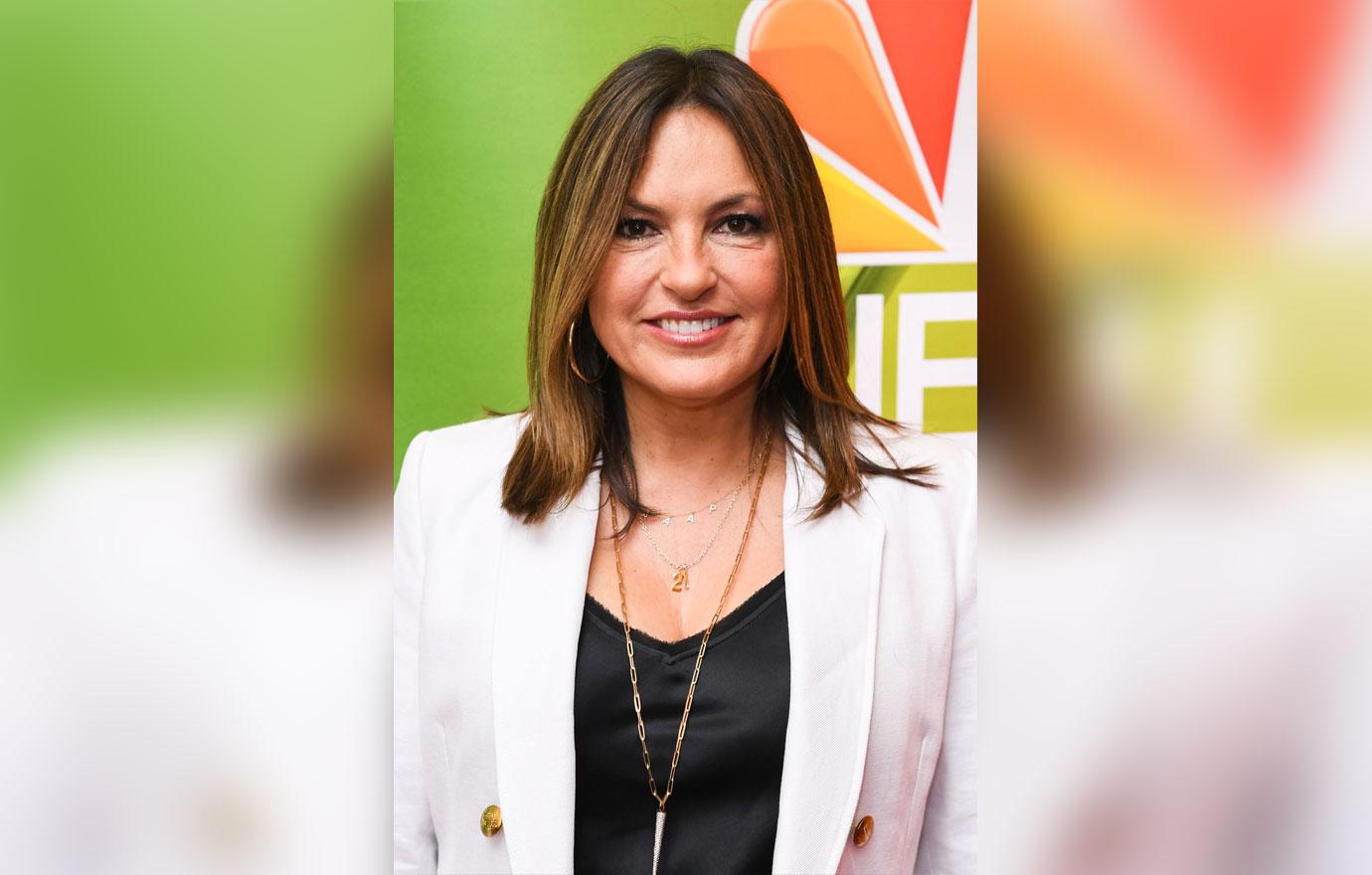 "It is so challenging to me. People think, 'Okay, you've done it.' And yes, there are scenes where I'm like, 'I've done this scene. I've done this scene 5,000 times and I can do it in my sleep and in Chinese,'" she added.
Article continues below advertisement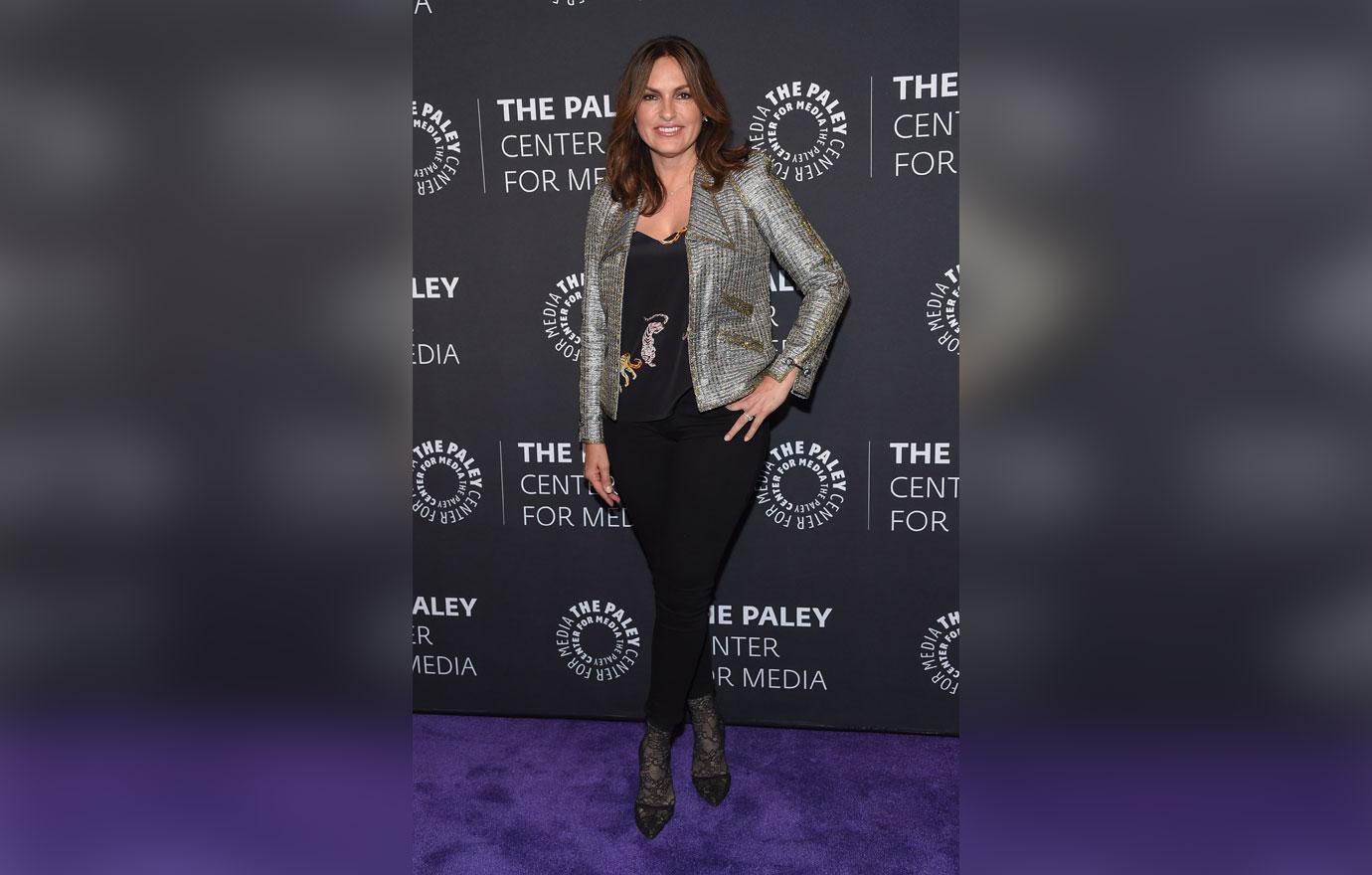 "And then there's something else, or another moment where I go, 'I don't know what to do.' And I get so happy of how nervous I am," Mariska explained. "All of a sudden, in a time when you think we've done it all, I should be like, 'Bring her back to the barn, baby.'"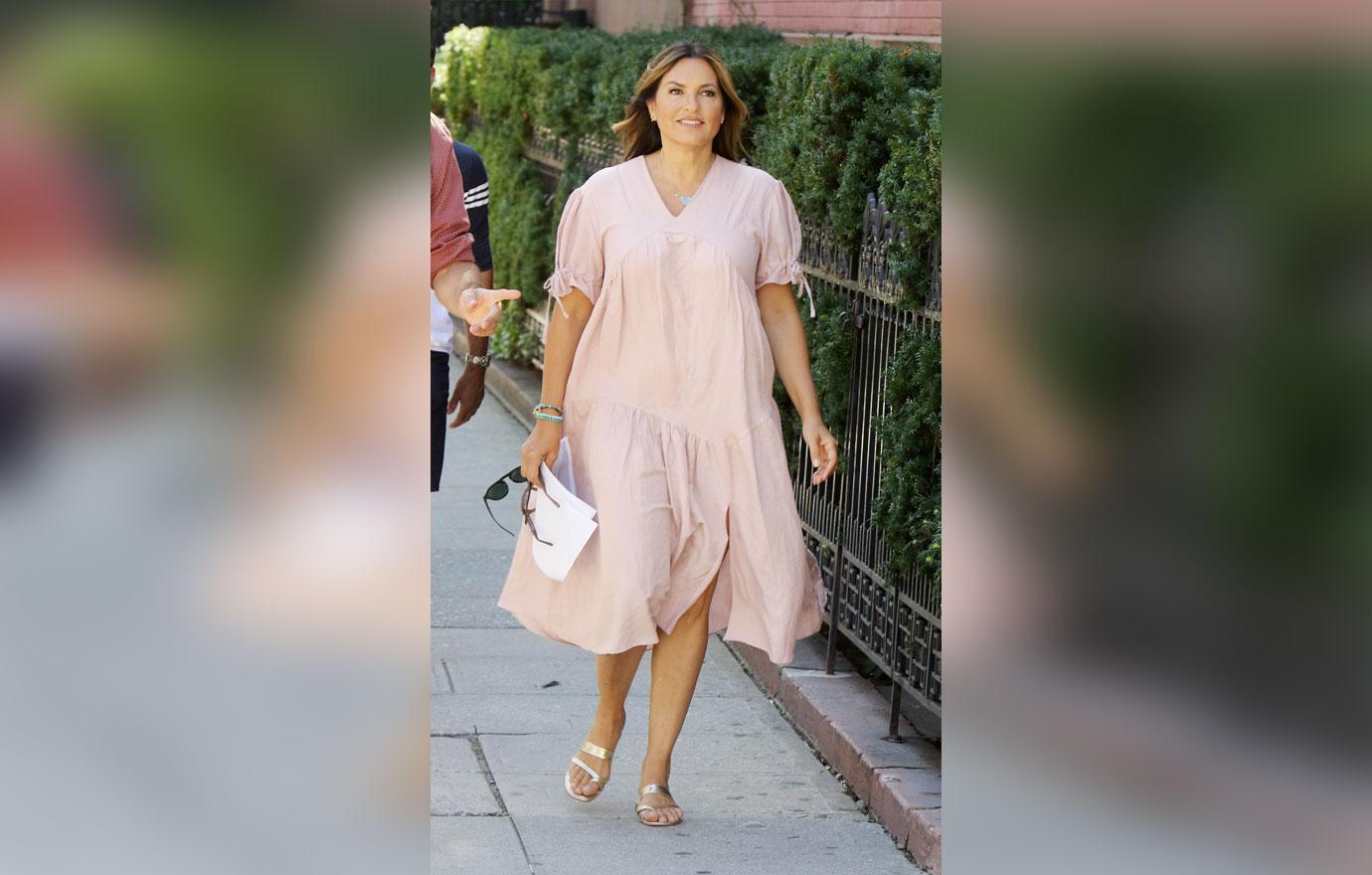 Are you excited to watch season 21 of 'SVU'? Let us know in the comments below!