PHOTOS
Watch! 'Marriage Boot Camp' Star Soulja Boy Blames Nia Riley For His Excessive Drug Use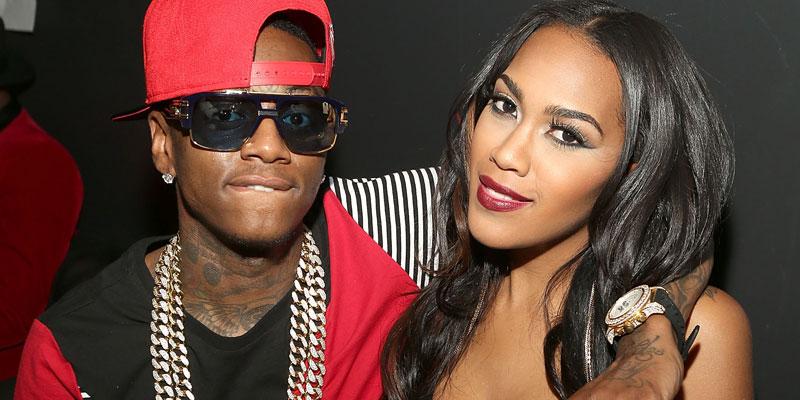 Soulja Boy is ready to work on his relationship with girlfriend Nia Riley, but it appears he hasn't reached an important first step — fessing up to his own actions. During a clip for Marriage Boot Camp: Hip Hop Edition, the 28-year-old rapper was forced to confront his drug use and consider how it was affecting his love life.
Article continues below advertisement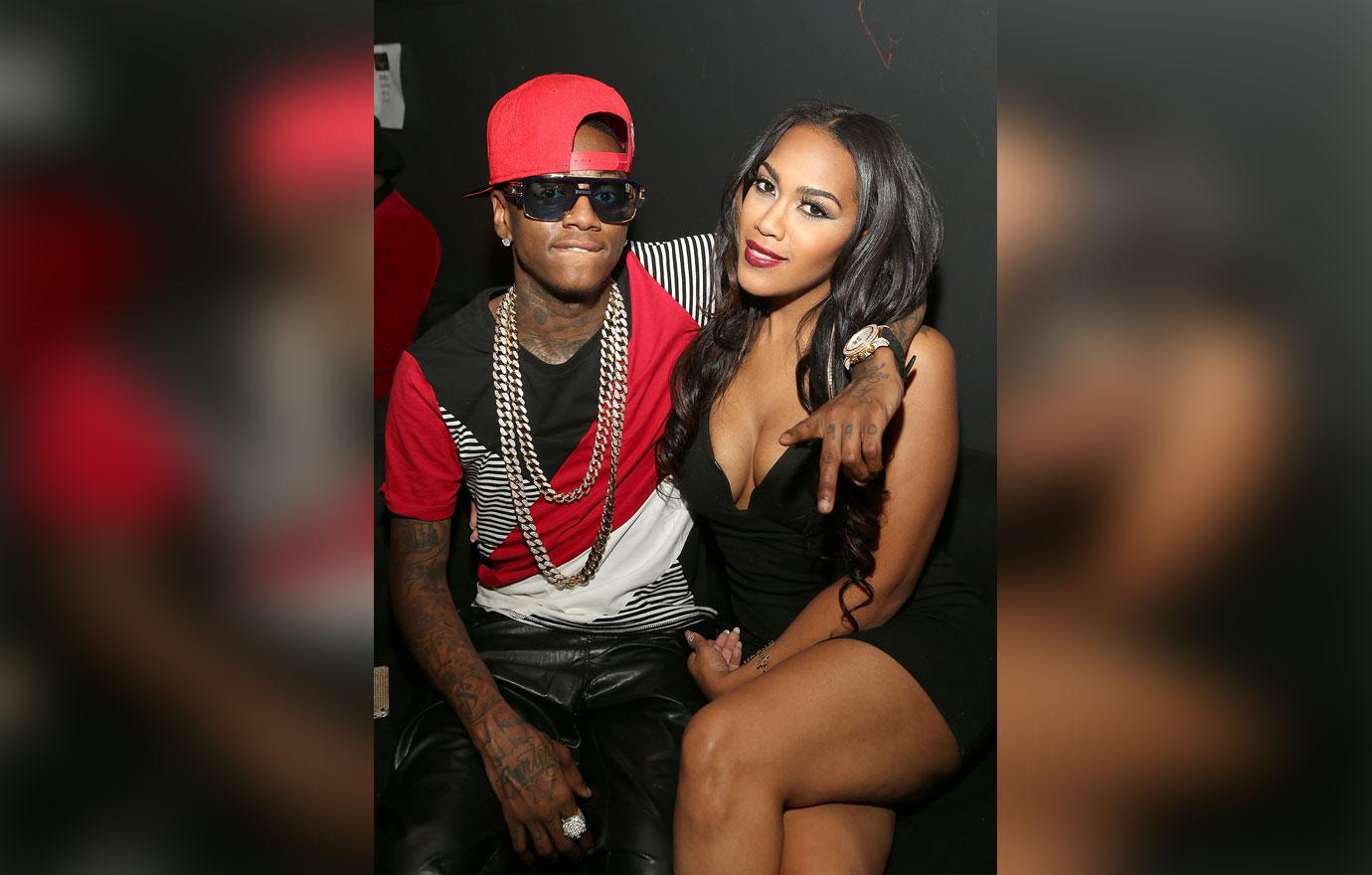 The former Love & Hip Hop: Hollywood stars had to take part in a spicy challenge exercise. For every wrong answer or disagreement, the pair had to bite into a pepper.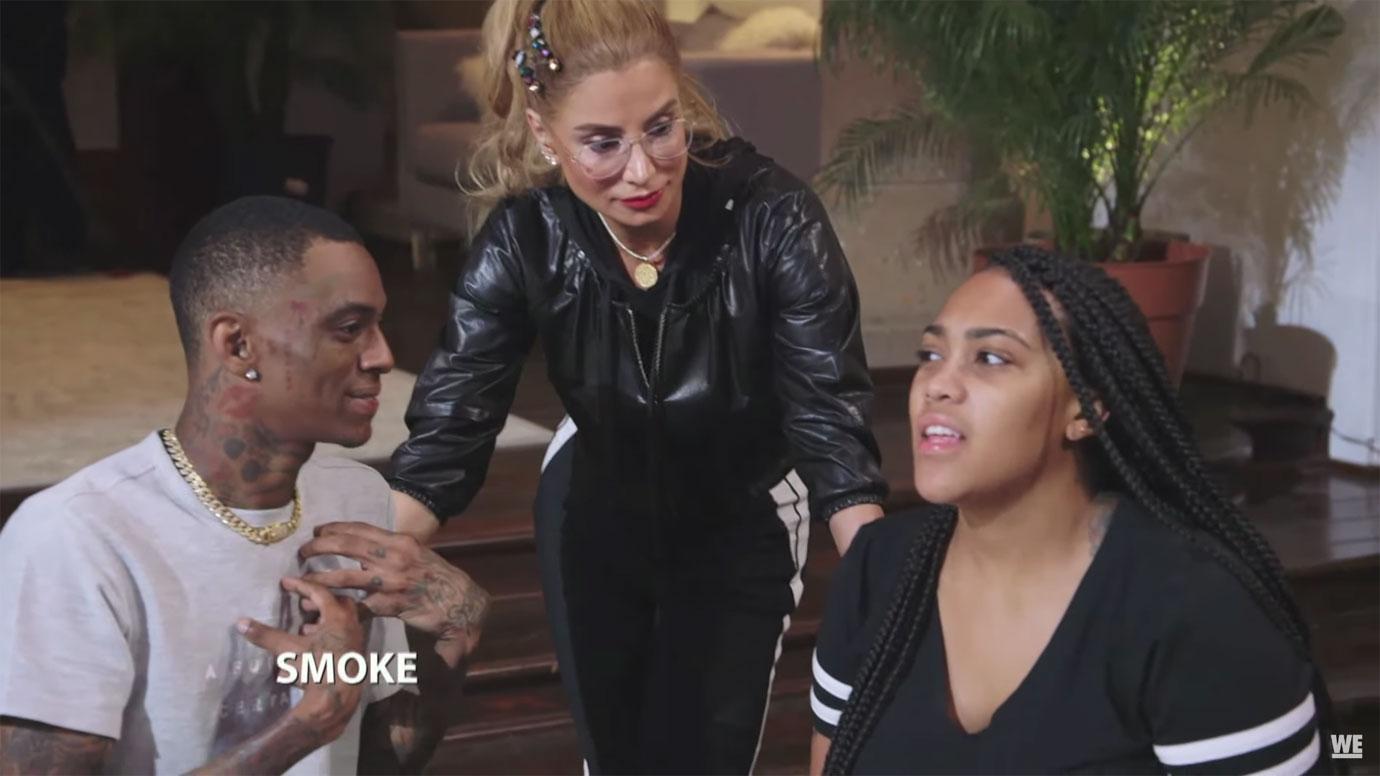 "He blamed you for his smoking," Dr. V revealed to Nia in the middle of the exercise.
Article continues below advertisement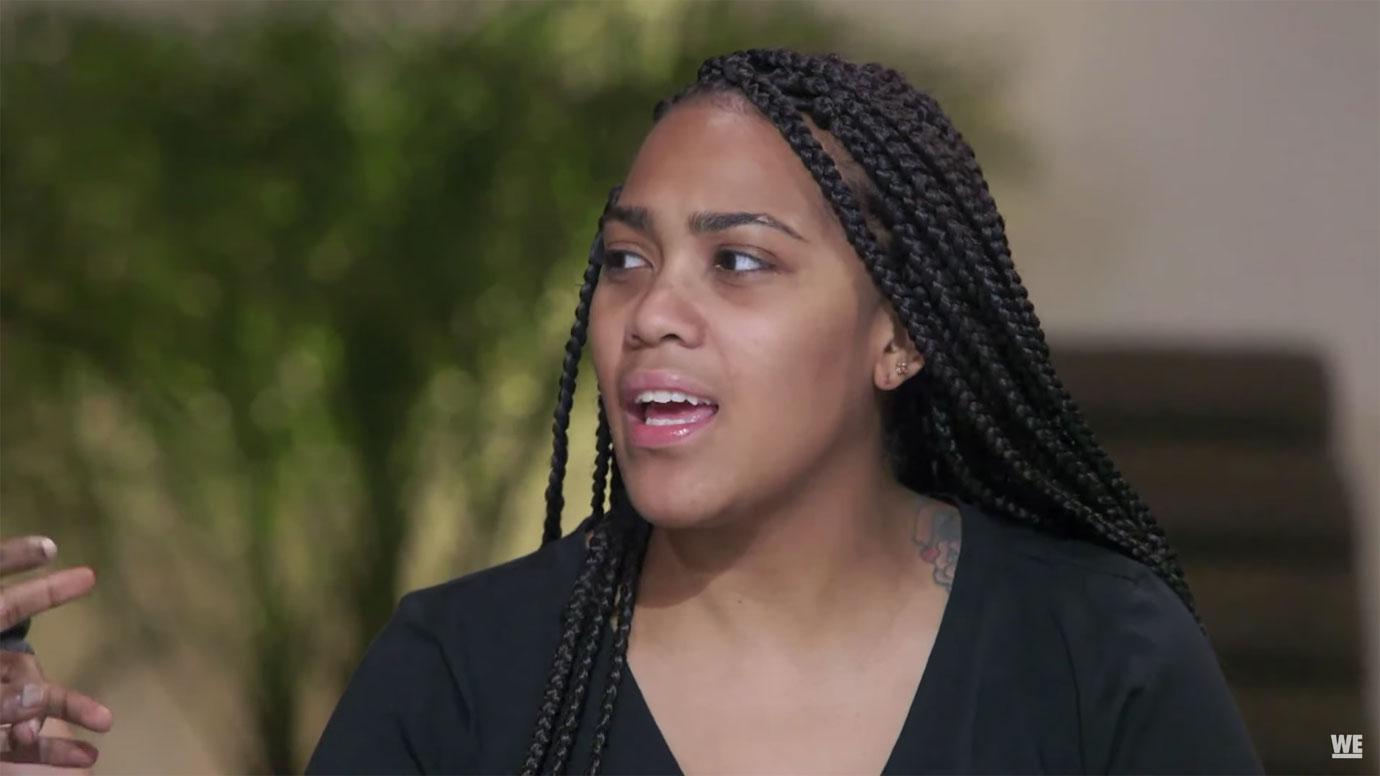 Soulja Boy claimed he smoked to deal with the stress of his relationship, but Nia wasn't having it. "No, that's a lie," she told him. "I'm not taking that."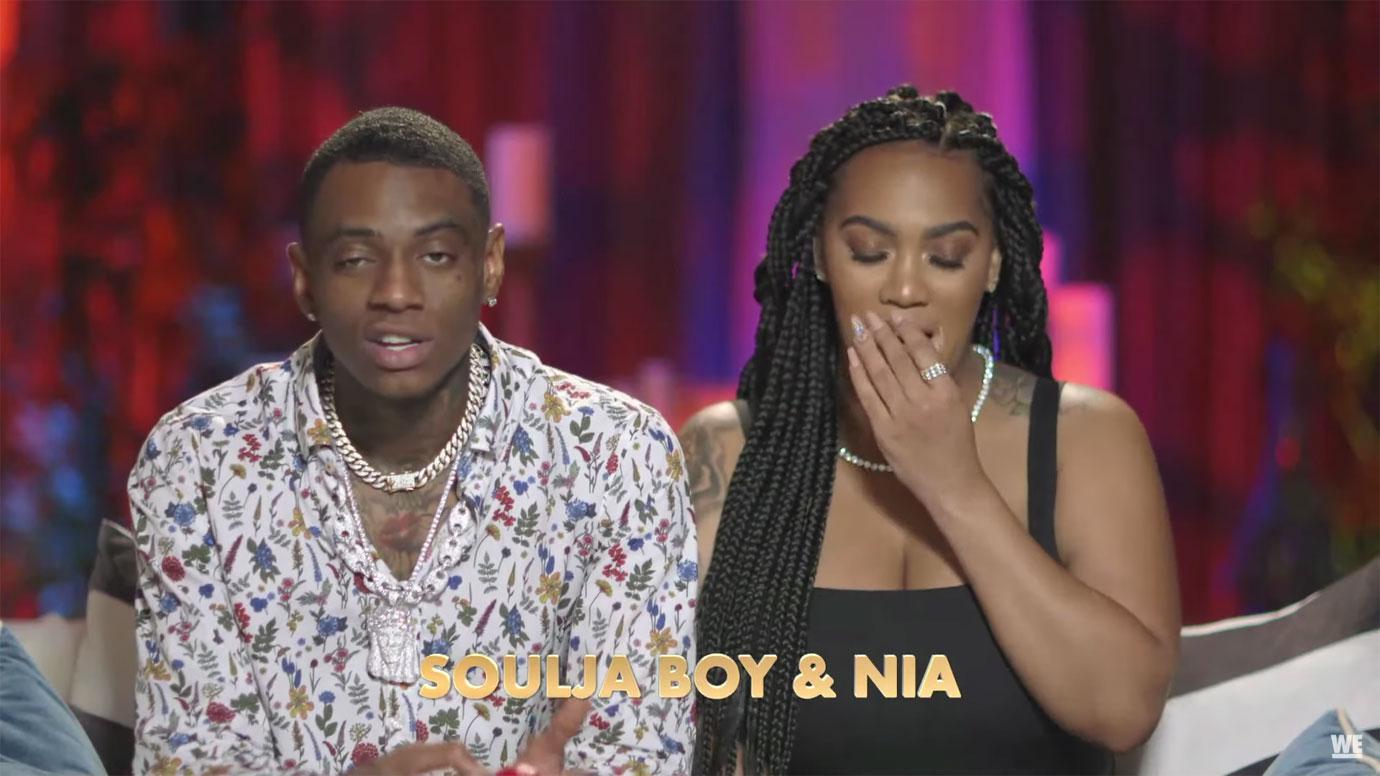 To his immediate horror and discomfort, Soulja Boy took a bite of the pepper. "Take the blame, bro!" he told his girlfriend, hoping it would put them both out of their misery.
Article continues below advertisement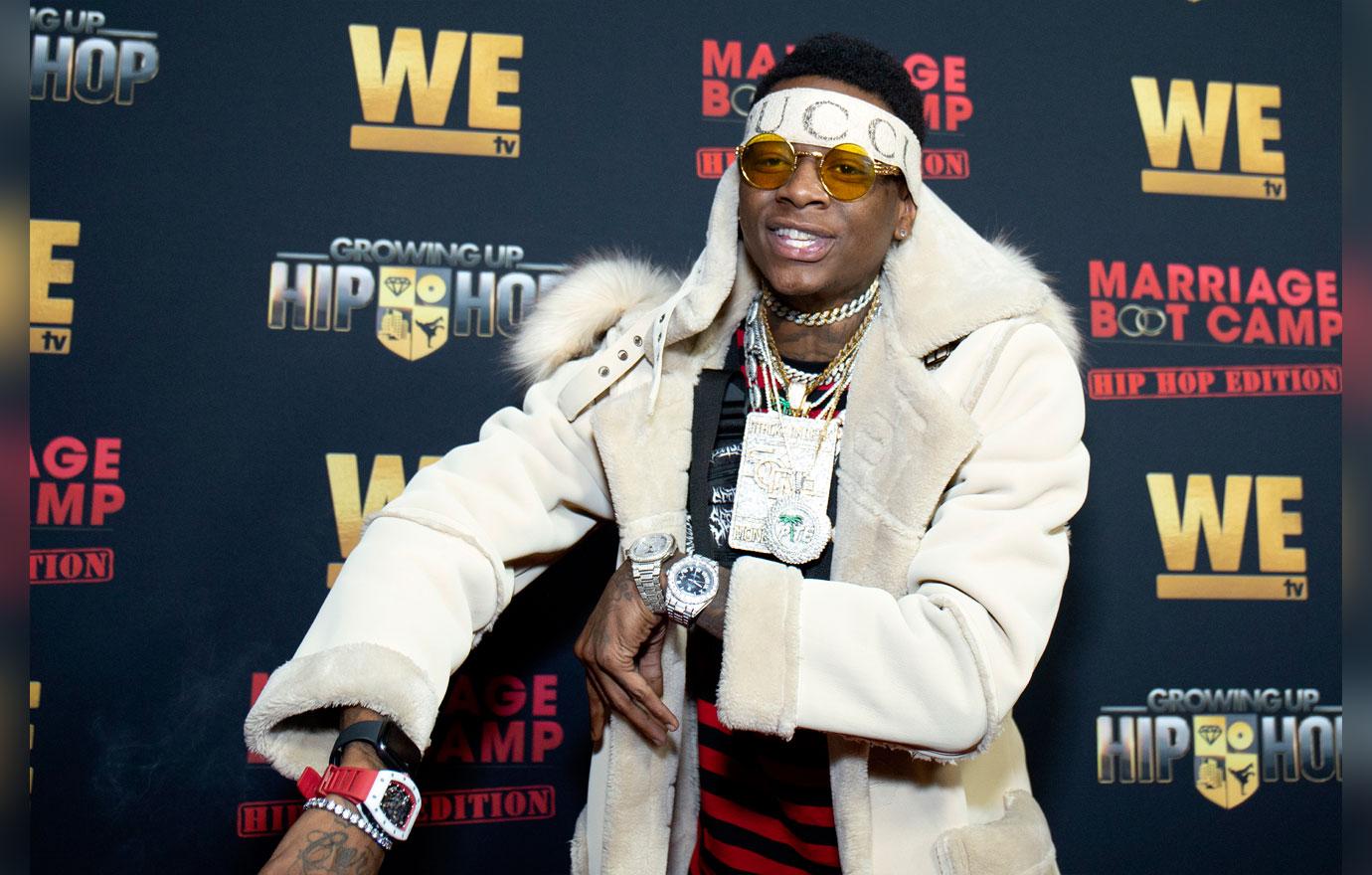 Then it was Dr. Ish's turn to step in. "Now explain to me how this woman is responsible for you smoking all day?" he asked before adding, "You don't have enough coping skills on your own to deal with her so you have to add a foreign substance to your body just to be around this woman?"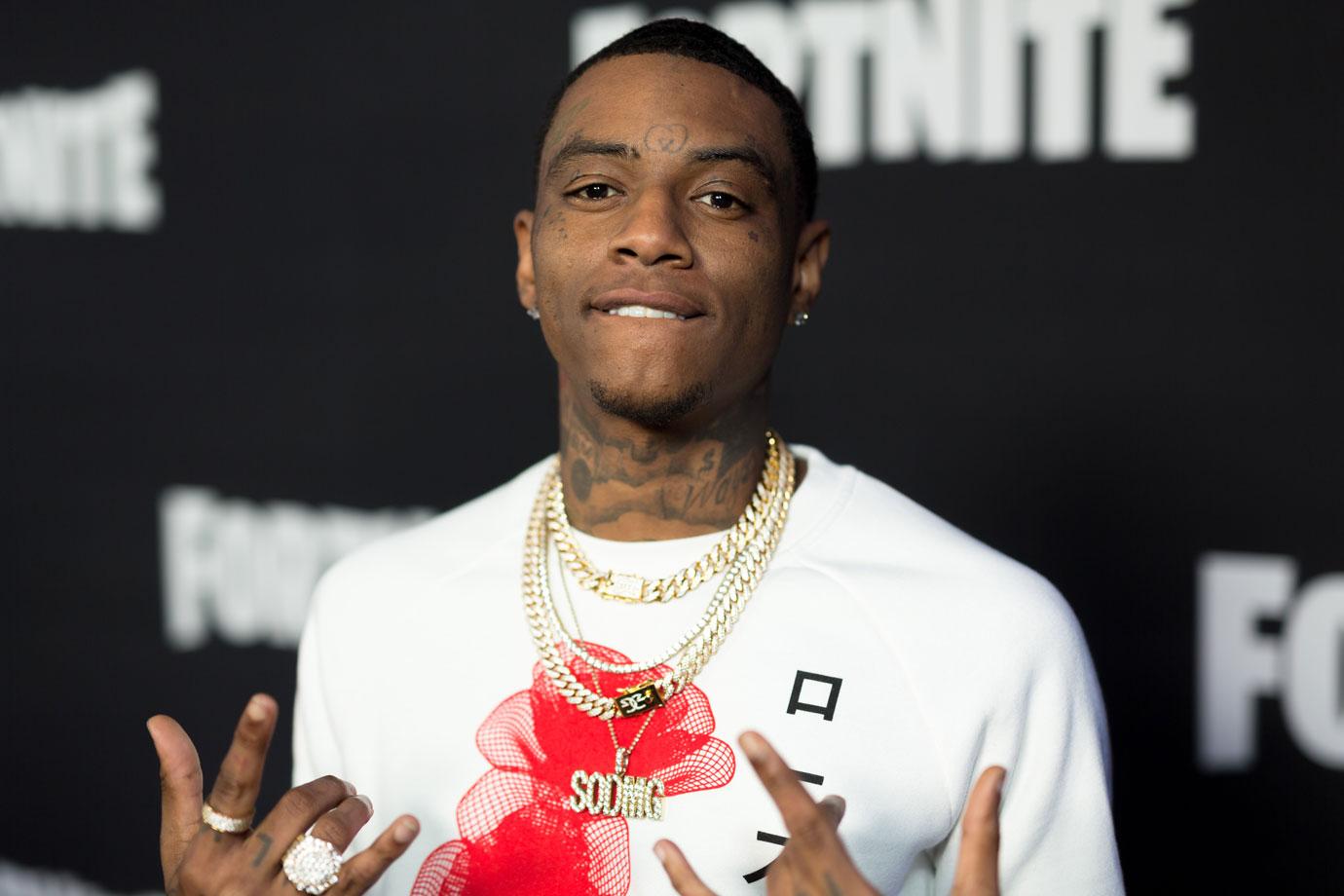 Once again, Soulja Boy claimed the weed helped calm him down but Nia shot back, "When we're fine and we talk all day, we communicate, what are you still doing?" He then admitted he smoked even when things were good between them.
Watch the clip above and let us know what you think about Soulja Boy's accusations!