PHOTOS
Martha Stewart Gives Turkey Day Tips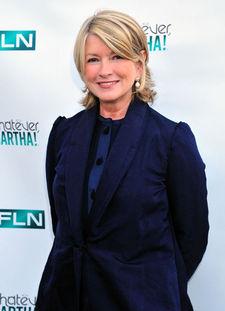 Martha Stewart impresses during the Royal Gala, held at NYC's Waldorf=Astoria. Just in time for Thanksgiving, the domestic doyenne turns on the charm when asked for holiday meal suggestions.
"Be organized," the Martha host, 67, tells me. "Otherwise you're going to make a mess of it. And I think most people make a mess of it if they're not organized. And have good recipes. Test them out before you try and serve them to a big group."
Article continues below advertisement
She mugs with Russell Simmons before Brittany Snow, Terrence Howard, Mario, Sean Kingston and Paulina Porizkova strut through.
Here's gracious Dr. Drew Pinsky, who gets cagey when asked what star should next appear on his VH1 reality show Celebrity Rehab. "If I find someone who needs treatment, I have to treat them then," he tells me. "I can't say 'hey, wait 'til we start filming in two months.' We've had to put a few people in psychiatric hospitals."
Dr. Ruth quips she'd like royalty to "buy" her as she is up for auction, but refuses to name Brad Pitt and Angelina Jolie – or anyone – as the sexiest celebrity couple.
"You know why?" the diminuitive doctor, 80, begins. "For me, sex is up in the brain. It's not only the gorgeous-looking guy or the beautiful woman. It has to be somebody who can have a conversation where there's some intellect."