PHOTOS
Matthew Knowles Shares Romantic Vacation Pics With Beyoncé's Stepmom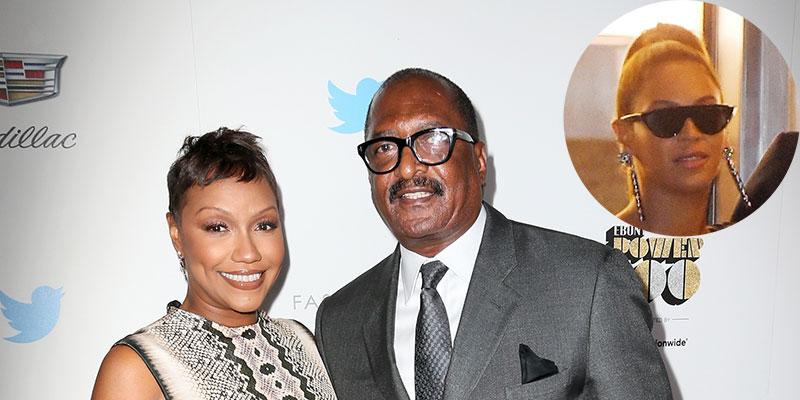 It's been seven years since Matthew Knowles divorced his wife of 31 years, Tina Lawson, after he had two children outside their marriage. Since then, Beyoncé's dad has moved on to a new wife, Gena Charmane Avery, with whom he recently went on a romantic vacation to Italy—and shared all the photos on his Instagram! Read on for more.
Article continues below advertisement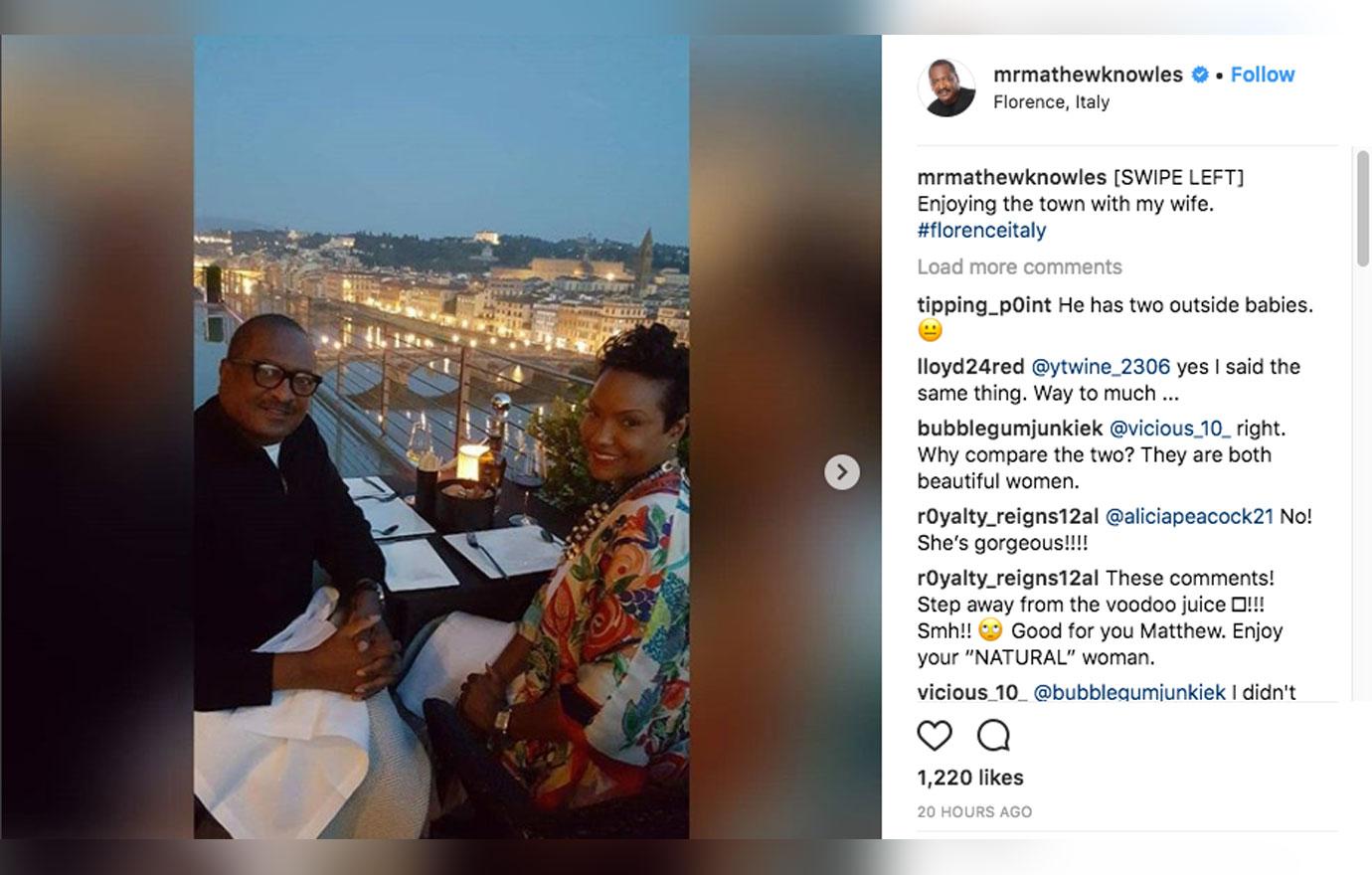 "Enjoying the town with my wife," he captioned in one of several photos he posted yesterday on his Instagram of the two at a fancy dinner overlooking the water in Italy.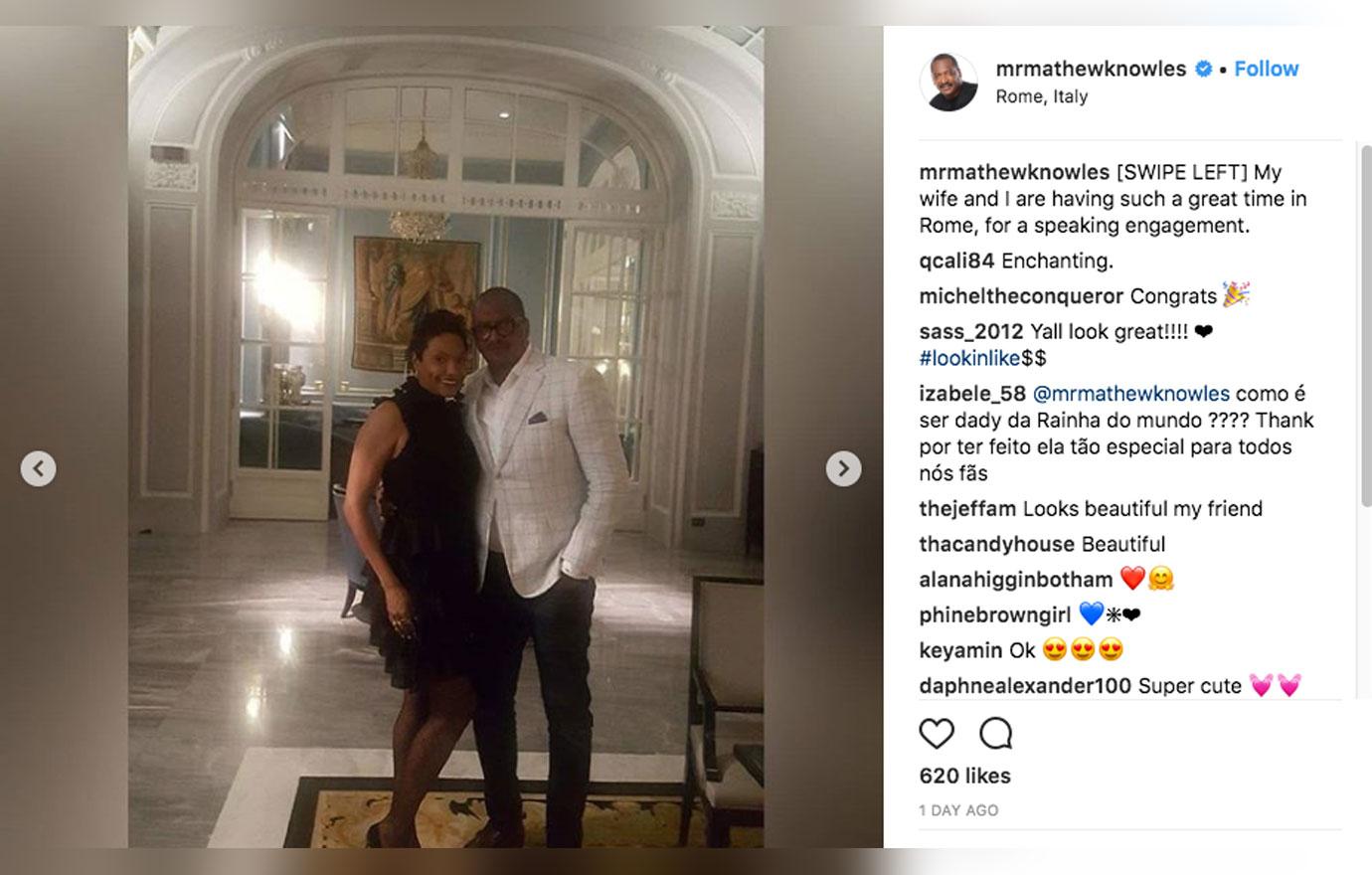 In another pic, the 66-year-old and his model wife were smiling ear to ear as they stood together in a gorgeous lobby in Rome, where the talent manager is for a "speaking engagement."
Article continues below advertisement
Meanwhile, back in the States on the same day, his ex-wife Tina was also having the time of her life with her new husband Richard Lawson. She posted pics on her Instagram of the two hanging out at the Kentucky Derby with pals including Diddy, Anthony Anderson, and Terrence Howard.
It was just earlier this year when Matthew reportedly claimed that he lost out on a $175 million deal after claiming his lawyers lied about him auctioning off Beyoncé's memorabilia for some extra cash. But apparently he's bounced back from that drama since he's on a lavish Italy trip with Gena.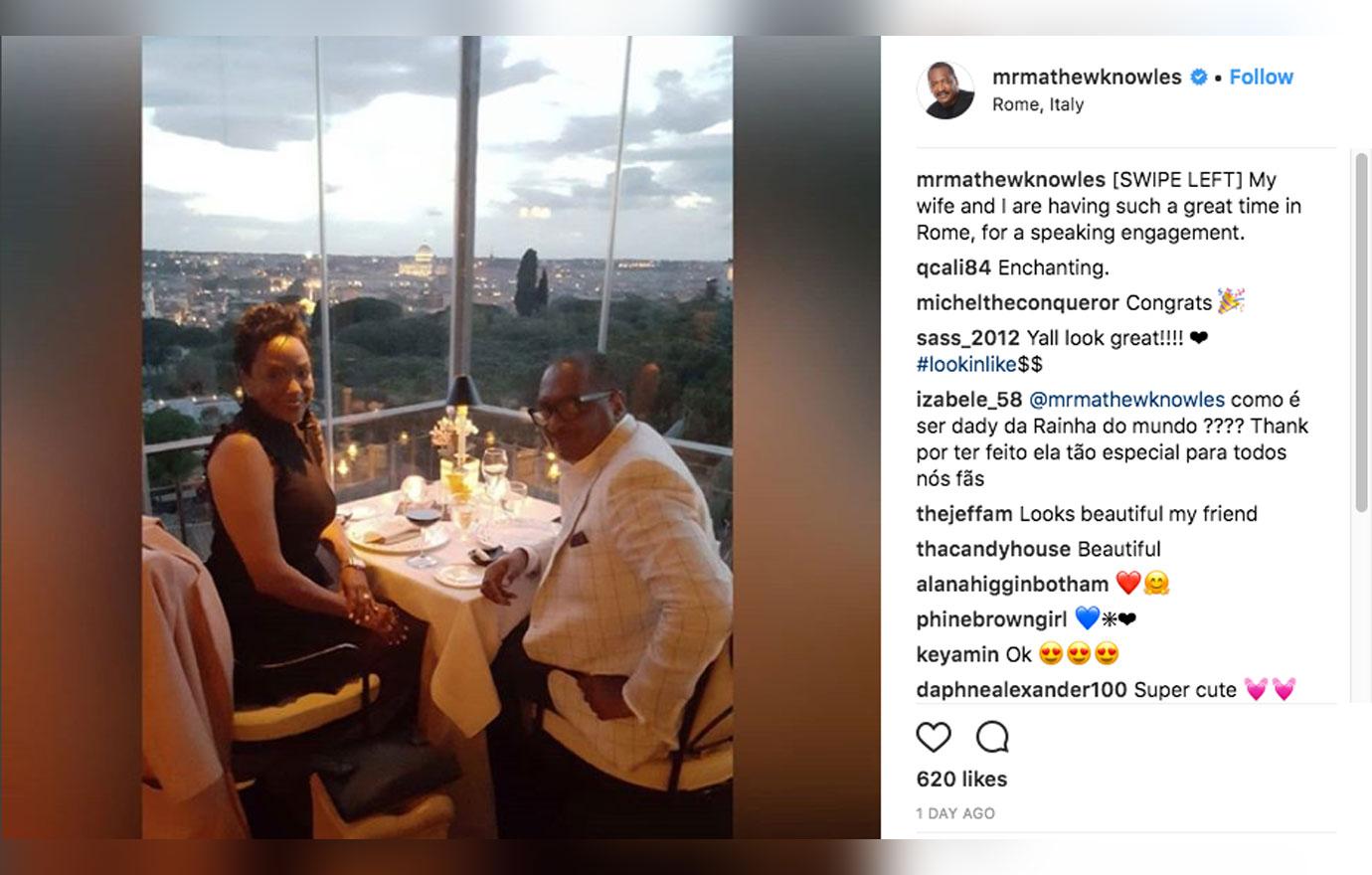 What do you think about Matthew sharing romantic pics of his new wife all over Instagram? Do you think Matthew will ever share a pic with Beyoncé and her stepmom together on his Instagram? Sound off in the comment section!