PHOTOS
9 Times Meghan Markle Gave Us Bikini Body Goals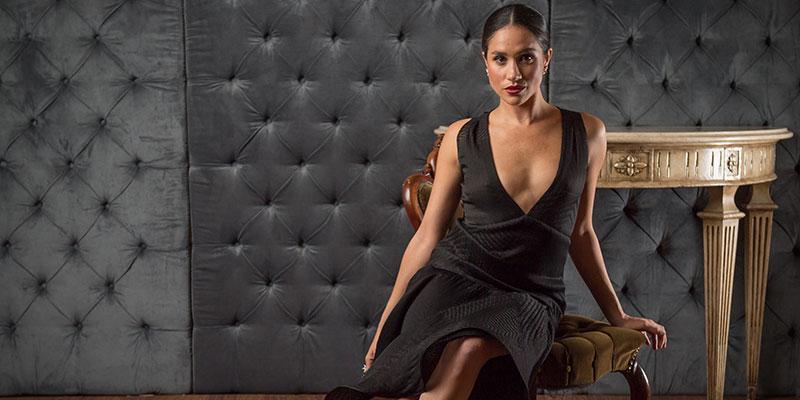 It's no secret that Prince Harry future wife, Meghan Markle, is drop-dead gorgeous. But these pics of the Princess-To-Be flossing on the beach were on a whole new level. Click through to see!
Article continues below advertisement
In this pic, even the dog can't resist Meghan's unbelievably chill vibes. But peep her toned abs!
The Princess-To-Be showed off her ripped triceps as she lay beautifully tanned and looking like she didn't have a care in the world in St. Barts back in 2014.
Article continues below advertisement
It's no surprise that this pic of Meghan showing off her enviable backside received more than 16K likes on Instagram. Don't hate!
They say happiness is also sexy, which means this pic of Meghan literally floating in the water on a Jamaica beach is HOT!
Article continues below advertisement
Wow, Meghan! It must have taken great strength—and courage—to leap off a cliff like that, even into beautiful blue water. Go girl!
Oh nothing, just chilling upside showing massive upper body strength effortlessly on a beach somewhere beautiful. Must be nice!
Article continues below advertisement
Meghan's post with this glorious pic of her shapely body lying on a beach in Turkos and Caicos simply read, "Mermaid Life." And that said it all.
Just last year, Meghan posted this pic of her hair blowing in the wind, while she wore a loosely buttoned shirt floating in the breeze and revealing her fit shape was the very definition of not only body goals but life goals!
Article continues below advertisement
The globetrotter was all the way in sunny Mexico when she sent this pic showing off her hot figure in the water.
What do you think about Meghan's hot beach pics? Sound off in the comment section!