PHOTOS
Meghan Markle Caught Staring At A Baby In Sydney Amid Pregnancy Announcement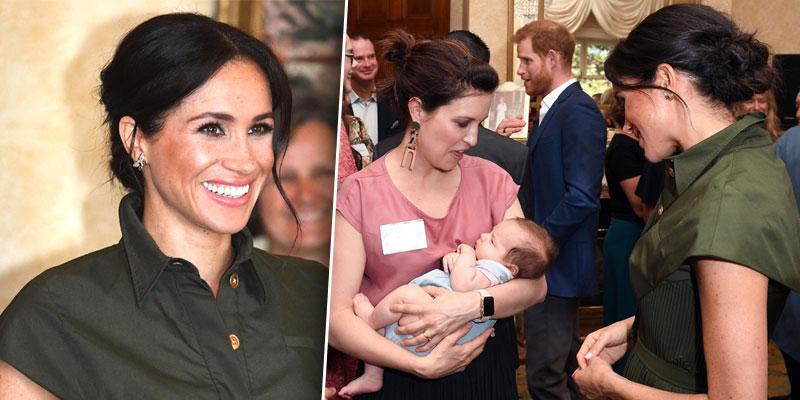 The Duke and Duchess of Sussex recently touched down in Sydney to kick off their first Royal Tour. They also shocked fans yesterday with a huge pregnancy announcement. Now that Meghan Markle is expecting, she can't hide her excitement for babies. Scroll below to see Meghan doting over a little one at a reception hosted by the Governor-General at Admiralty House in Sydney.
Article continues below advertisement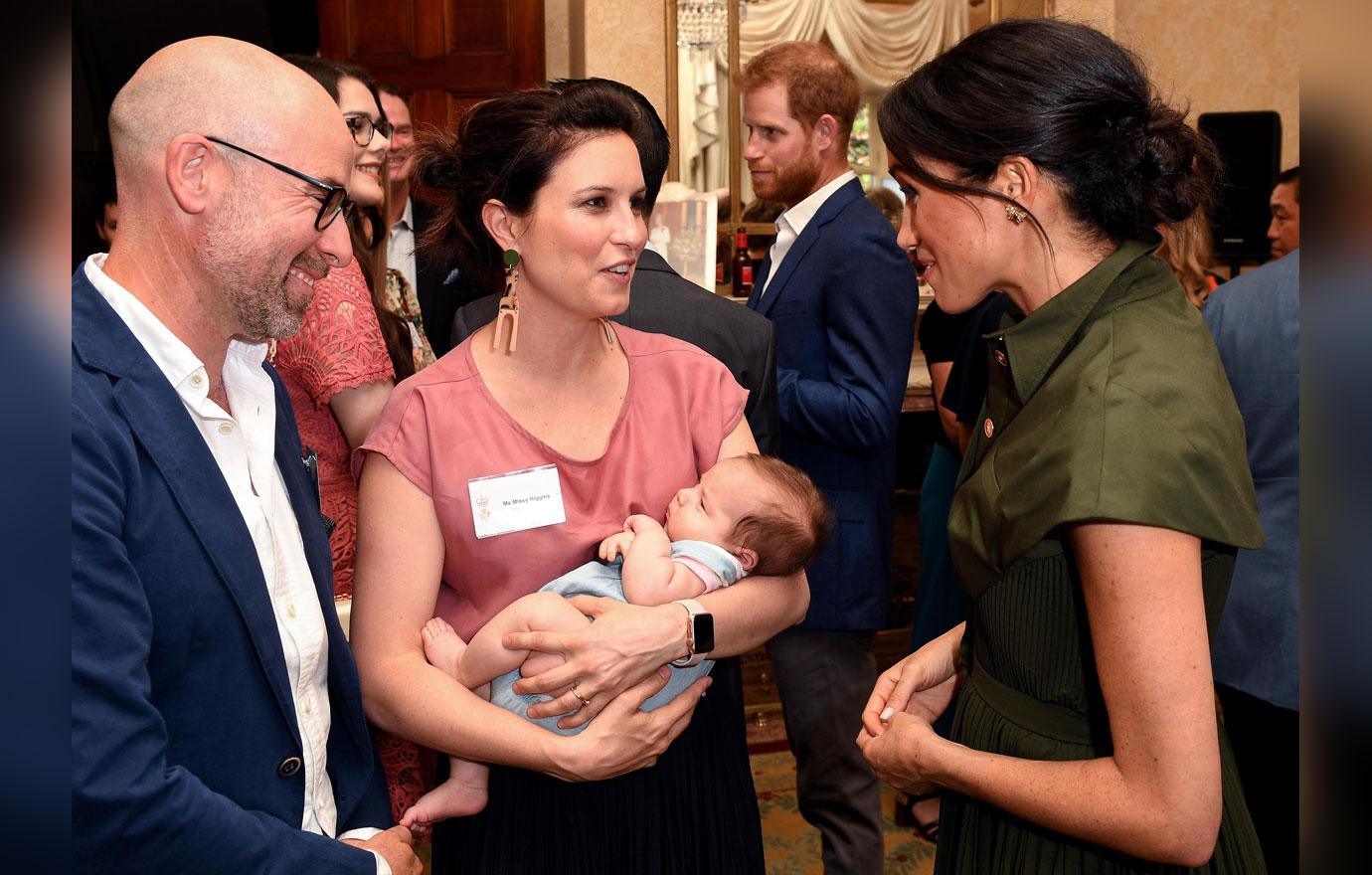 In the background, Prince Harry was seen conversing with other adults of importance presumably about some Royal business.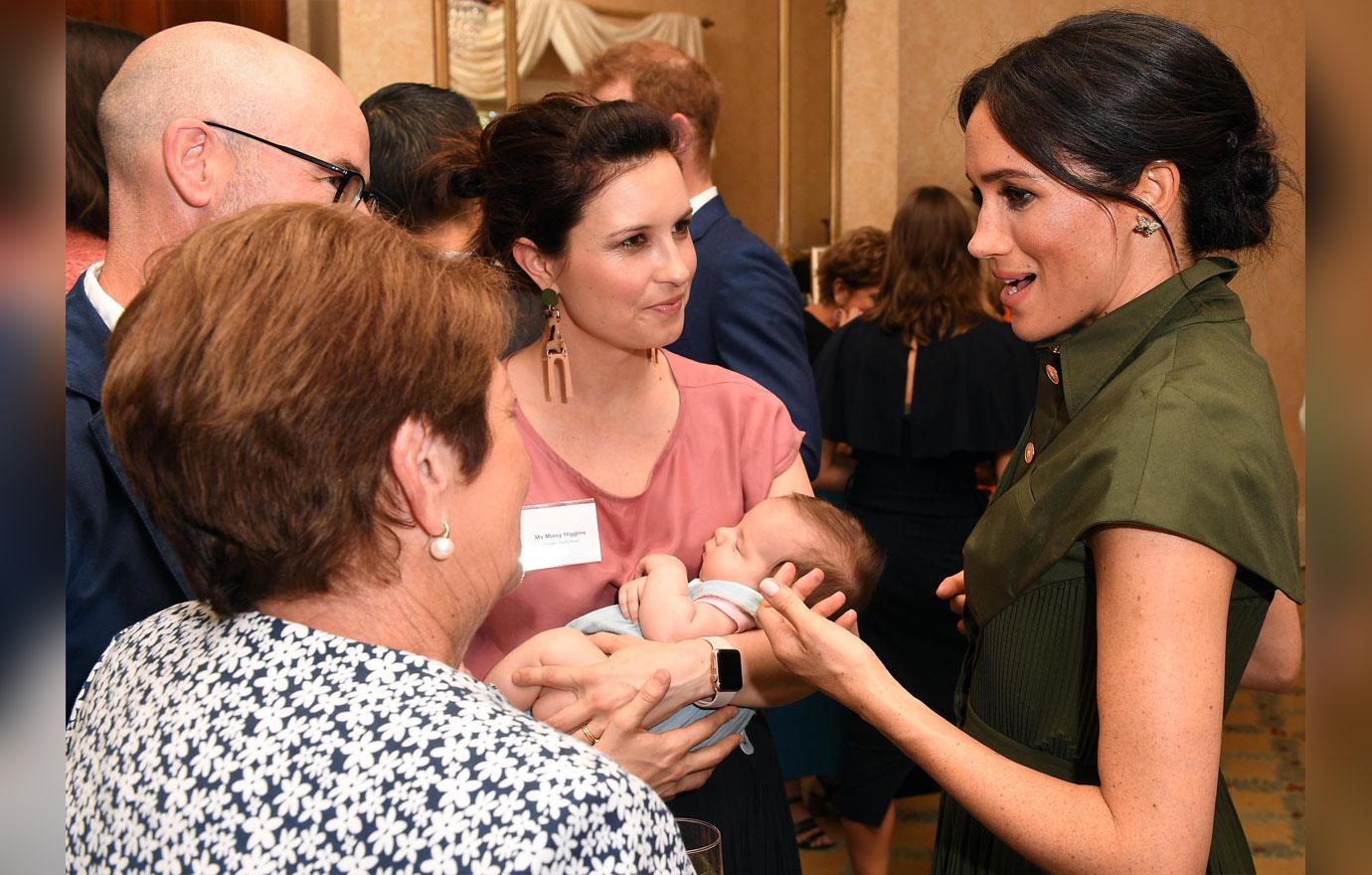 Meghan, however, could not help herself when she spotted a baby. The Duchess is due in May of 2019 and showed off her baby bump in an army green pleated dress.
Article continues below advertisement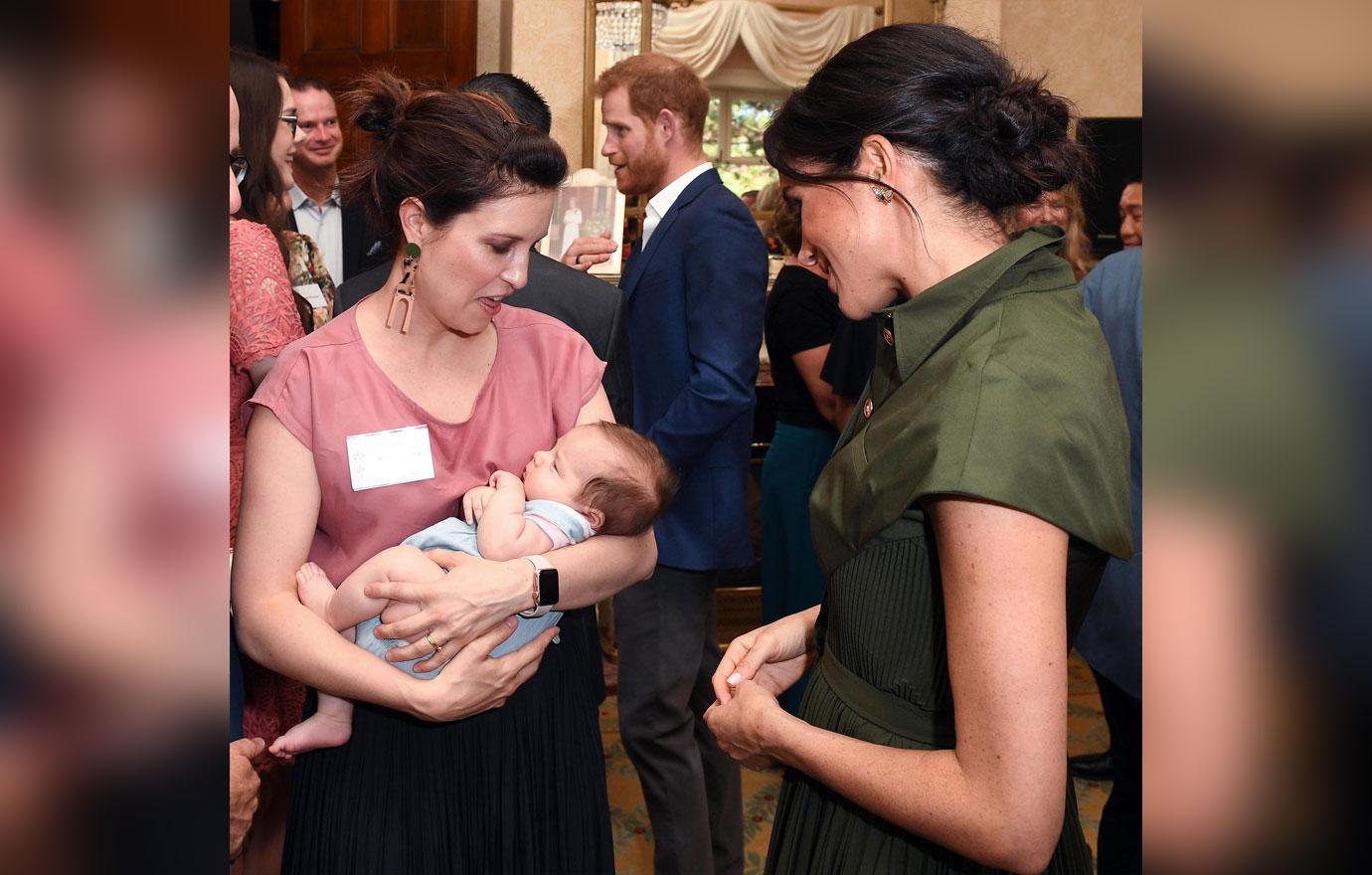 How cute! The American actress stared at the newborn and excitedly talked to the mom. The two appeared to be bonding over motherhood.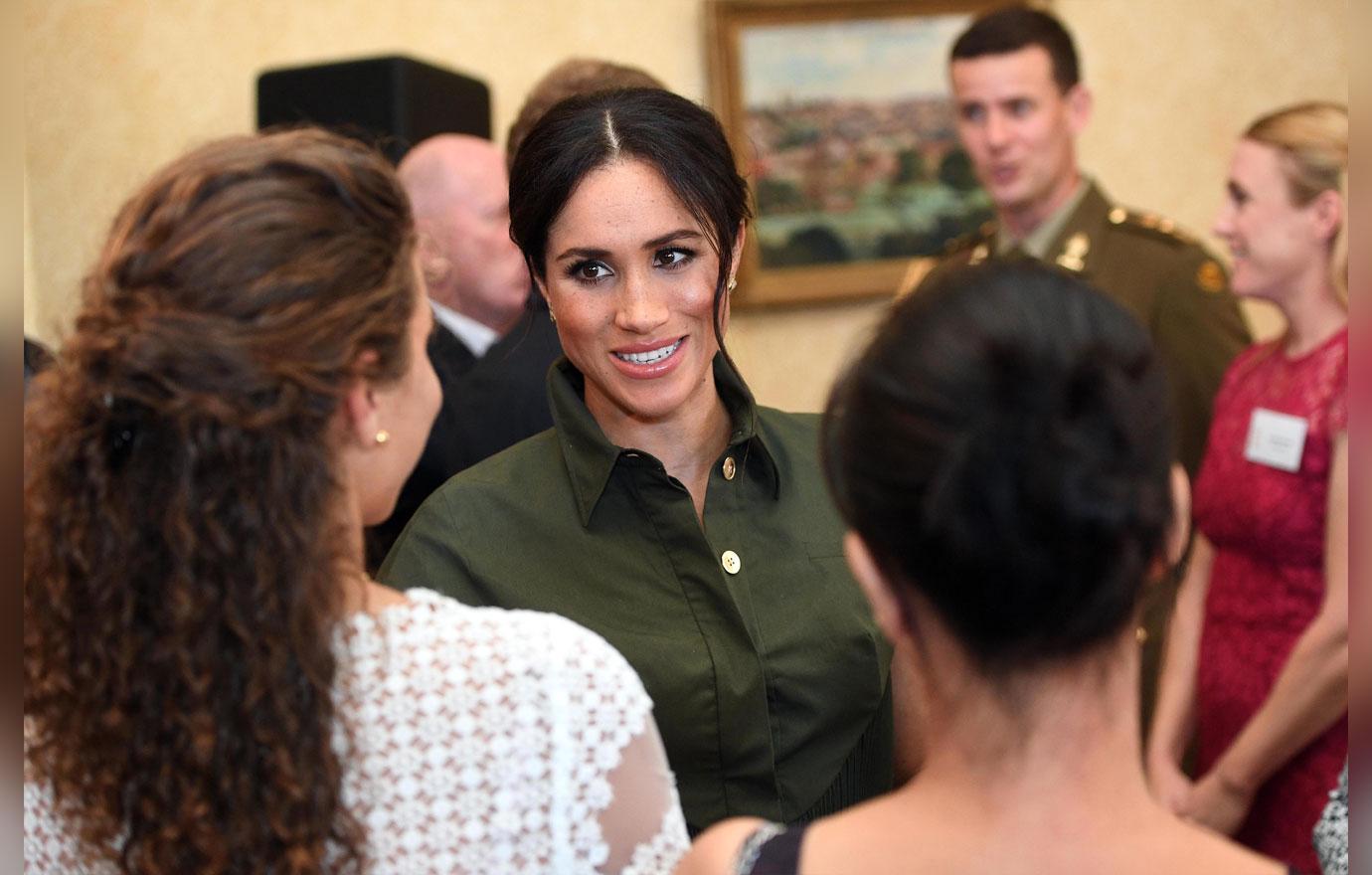 The Duchess eventually found time to talk to the people although she was distracted by the baby.
Article continues below advertisement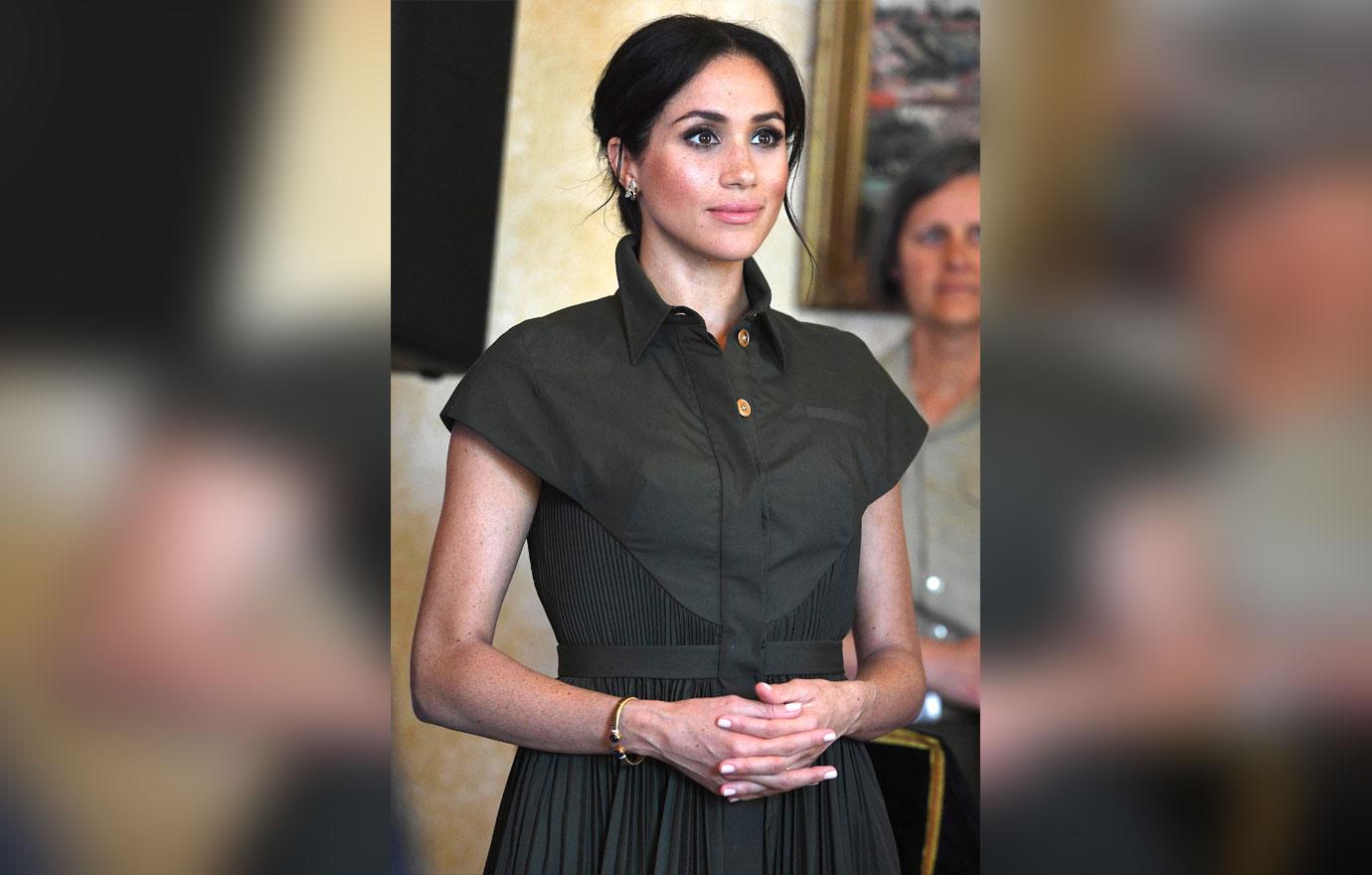 Both Meghan and Harry have attended many events with children such as the Coach Core Awards or their trip to Ireland and every time Meghan has been transfixed by the little ones. She has been hinting about wanting a child for a long time before announcing her pregnancy.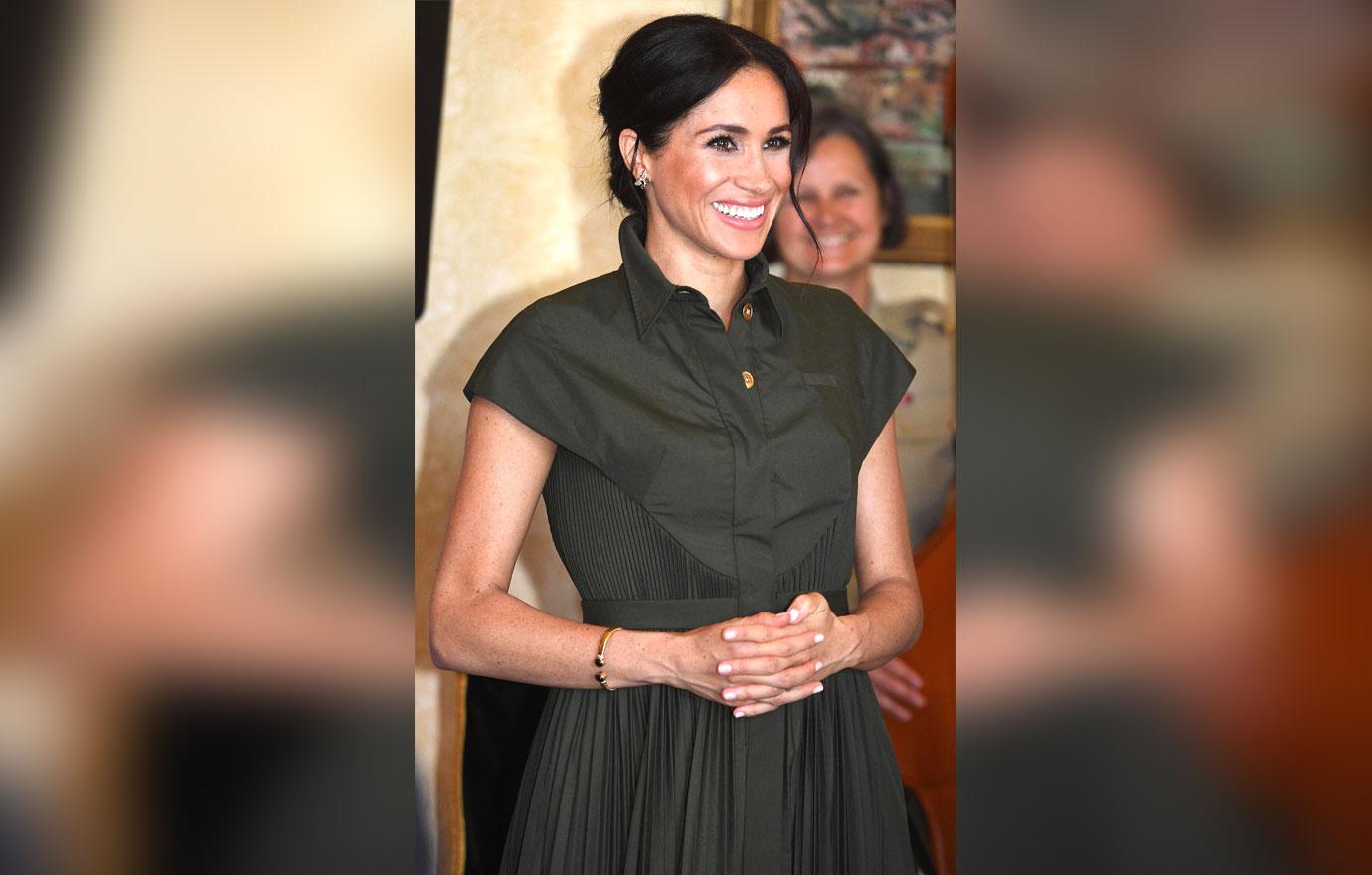 Who do you think their baby will look more like – Prince Harry or Meghan? Sound off in the comments!