PHOTOS
Meghan Markle To South African Crowd: I Am Here 'As A Woman Of Color & As Your Sister'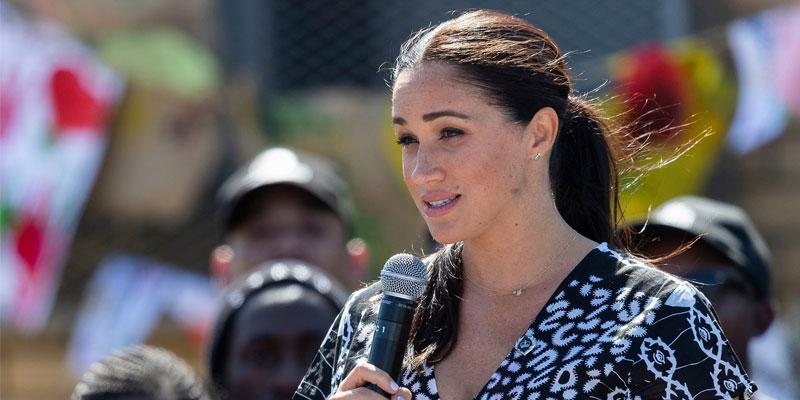 On the first day of Meghan Markle and Prince Harry's royal tour of South Africa, the couple visited The Justice Desk initiative in Cape Town's Nyanga township on Monday, September 23. Towards the end of their visit, the Duchess of Sussex gave a powerful speech to a women's group, relating to them on numerous levels.
Article continues below advertisement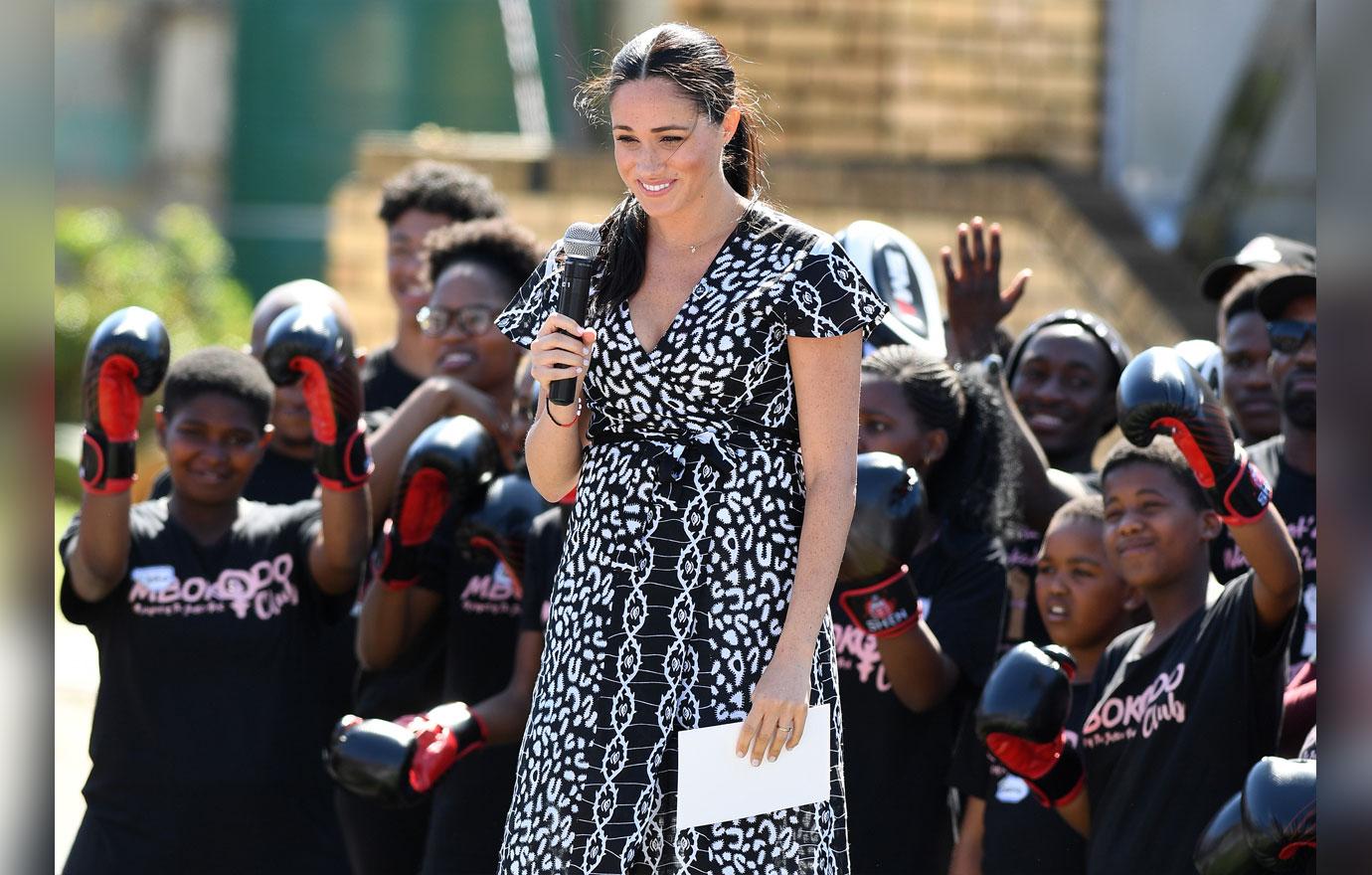 During Meghan's impassioned remarks, she took a moment to give a personal message. "On one personal note, may I just say that while I am here with my husband as a member of the Royal Family, I want you to know that for me, I am here with you as a mother, as a wife, as a woman, as a woman of color, and as your sister," Meghan, 38, said as the crowd cheered. "I am here with you, and I am here for you."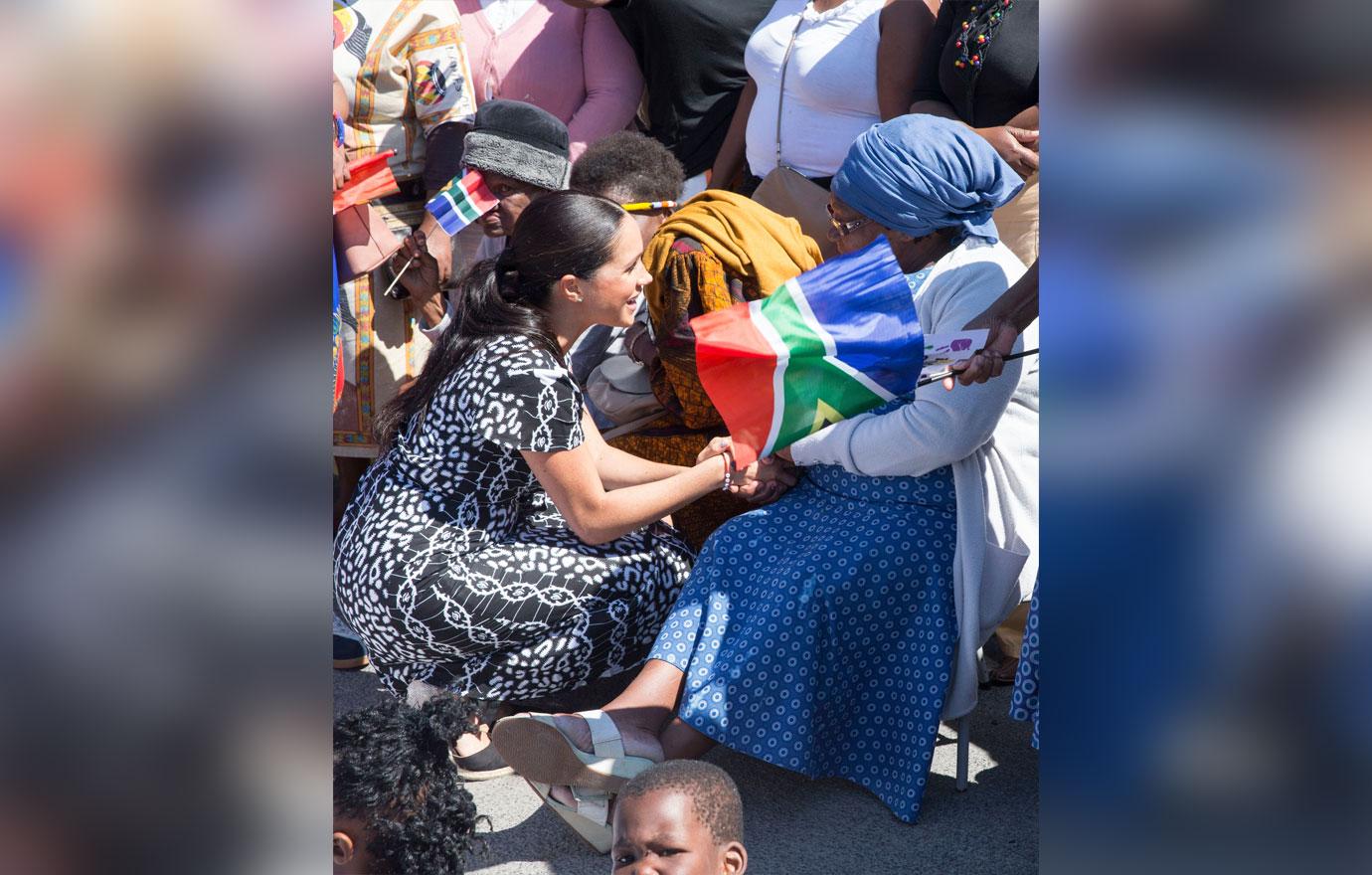 The former Suits actress then continued her two-minute speech by condemning violence against women and encouraged the crowd not to give up on their fight for "respect, dignity, and equality." Harry, 35, also spoke out against gender-based violence during the pair's visit and said, "No man is born to cause harm to women this is learned behavior and a cycle that needs to be broken."
Article continues below advertisement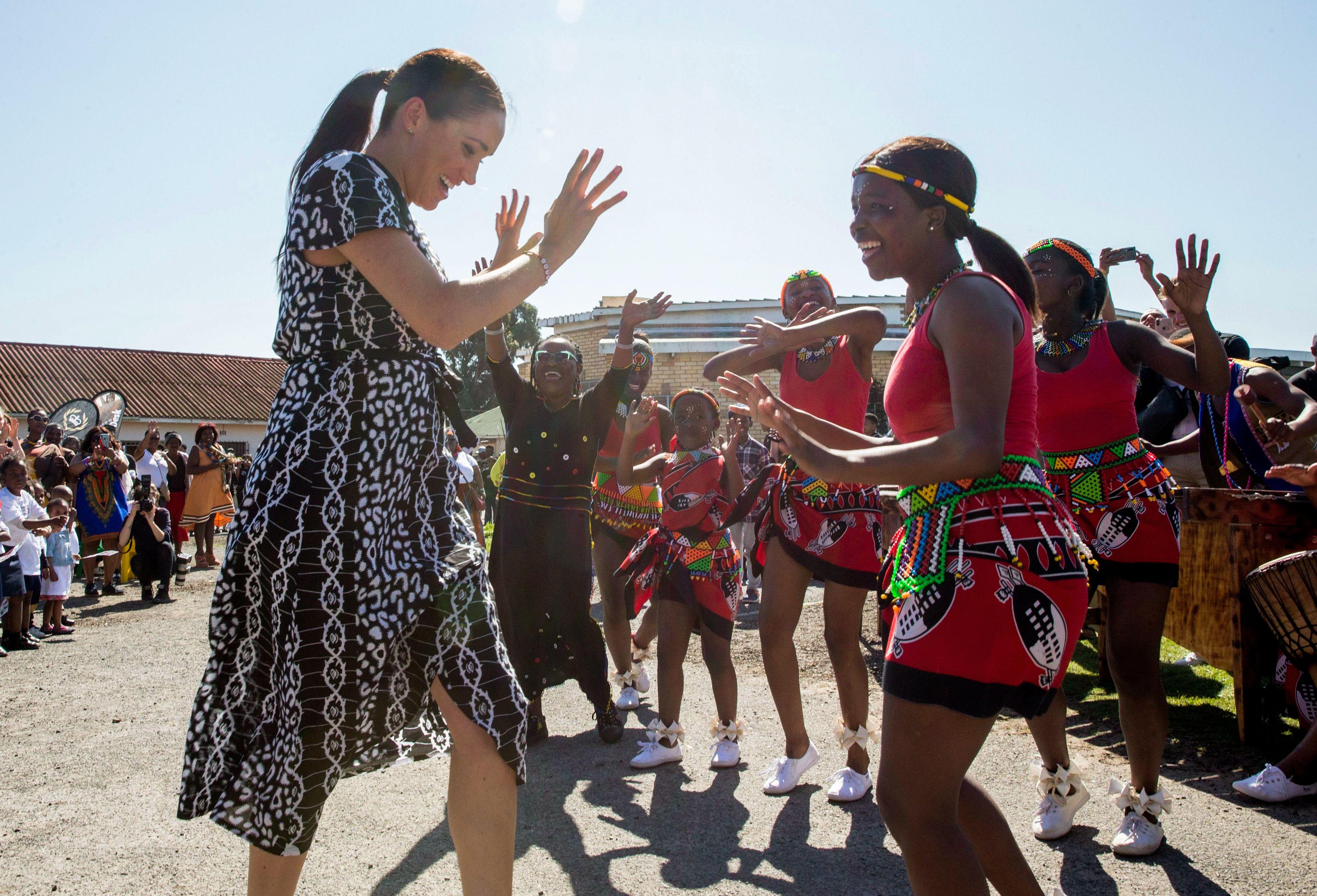 Meghan was all smiles as she interacted and danced with the crowd before her powerful speech.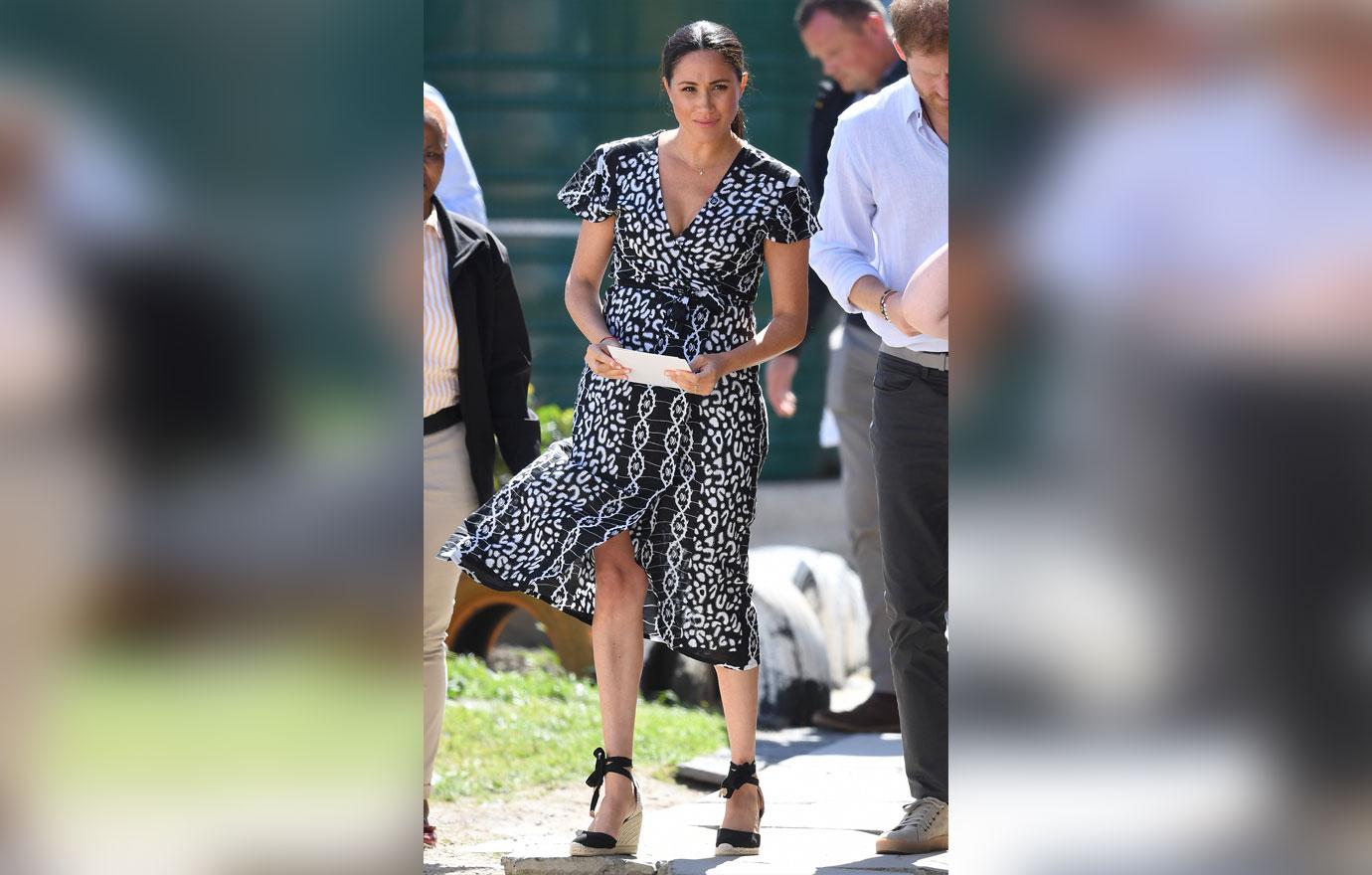 The mother-of-one looked great in a black and white patterned wrap dress and a pair of black wedge espadrille heels. She wore a "Justice" bracelet given to her by the Nyanga township and kept her dark brown locks pulled back in a low ponytail.
Article continues below advertisement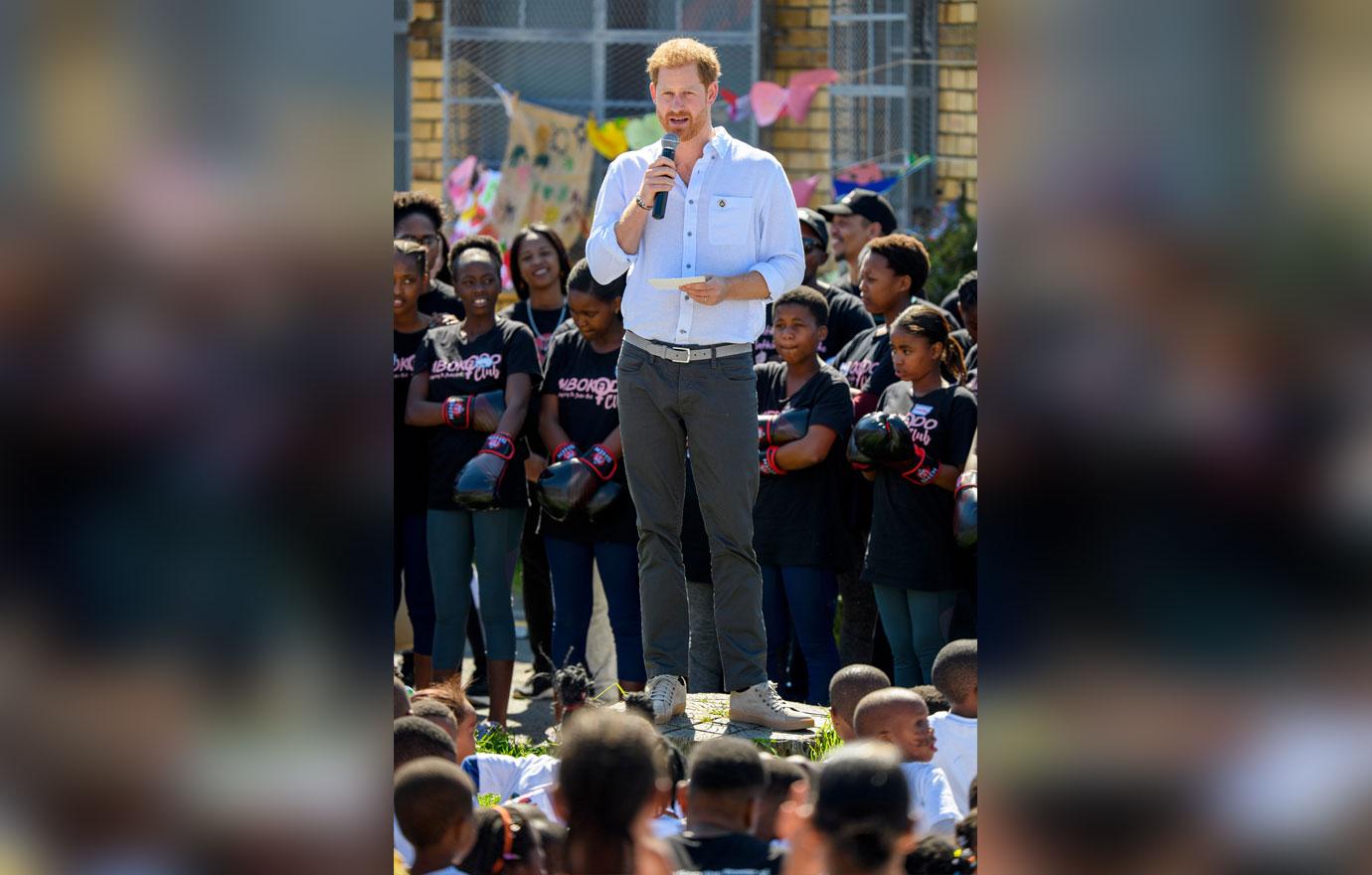 The Duke of Sussex cuffed the sleeves of a white button-down shirt with dark grey slacks, a light grey belt and matching sneakers. While the new parents did bring along their four-month-old son, Archie – marking his first royal tour – their bundle of joy was nowhere in sight.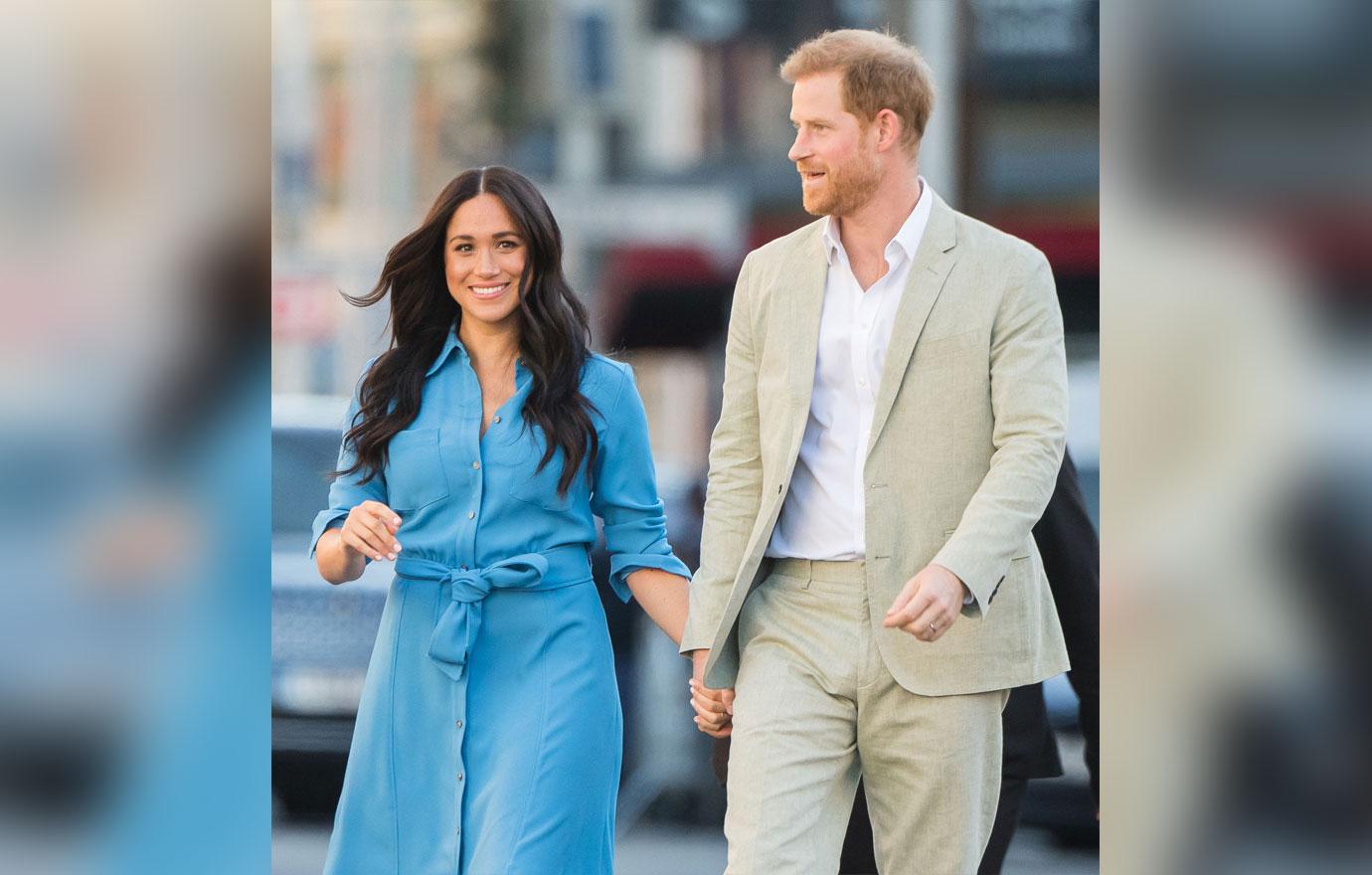 Later in the day, Meghan and Harry visited the District 6 museum in Cape Town. The building now serves as a memorial to the forced movement of 60,000 inhabitants of various races in District Six during Apartheid, which did not end until 1994.
Article continues below advertisement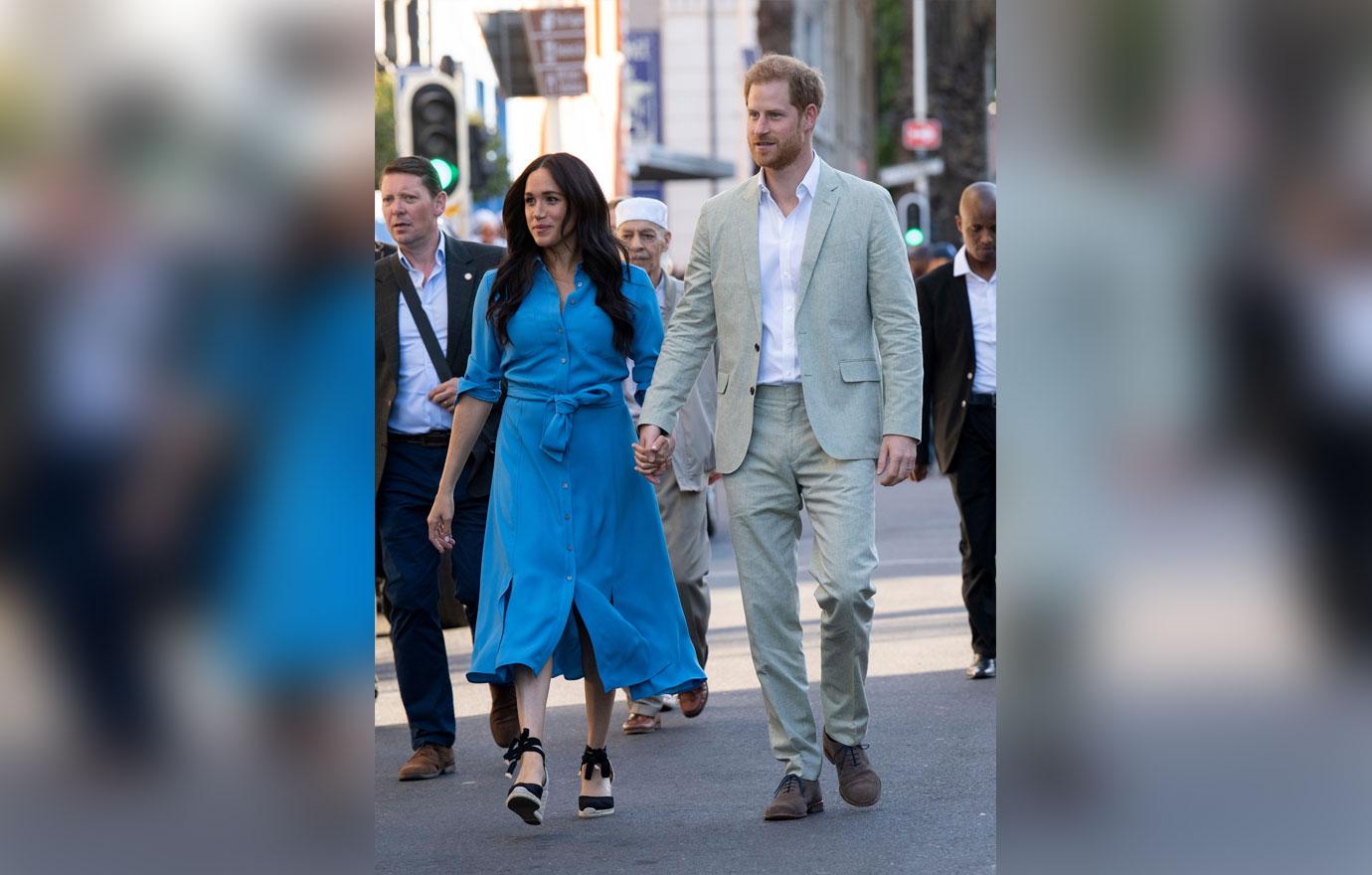 The Duchess changed into a bright blue wrap dress with the same wedge heels and wore her hair down in loose waves. Harry looked dapper in a new outfit which consisted of an off-white linen suit with a crisp white shirt and suede dress shoes.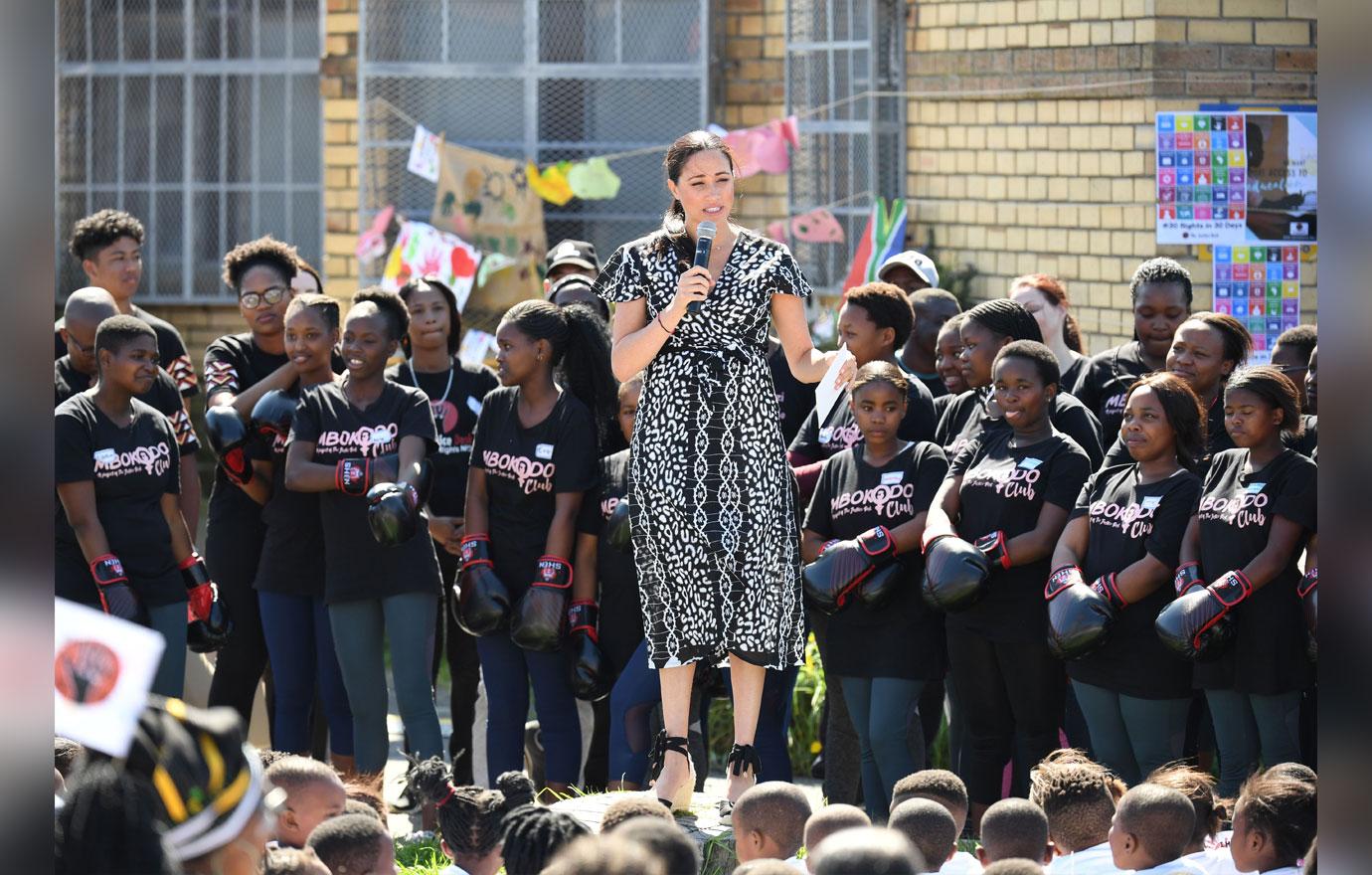 What do you think of Meghan's powerful speech? Let us know in the comments below!